boom stick,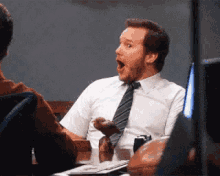 Buy a donkey for a stimulating thought for THE MISSION.
CNC-machined aluminum sabot ?
Half-inch O.D. copper tube cut to a short length and then sized down to .458" O.D. ?
No, that is too close to homemade Corbin bullets.
The .308 WCF is 0.454" max at shoulder diameter,
0.470" max at base above the extractor cut, and 0.473" max at the rimless rim diameter.
Actual brass measures less than that, and rims are often same diameter as base just above extractor cut.
Tolerance on rim is minus 0.010": 0.463" minimum rim diameter.
Body diameter tolerances are minus 0.008".
Shoulder: 0.446" minimum
Base: 0.462" minimum
Half-way from breech face to shoulder, minimum brass might be 0.4545" diameter.
The maximum brass diameter at that distance from breech face would be 0.4635".
That distance from bottom of cartridge to mid case body is 0.7799".
Cut off the .308 WCF case to about 0.750" length.
Lube it and push it through a .458" bullet sizing die.
Now, what sub-caliber bullet can be snuggly seated in that brass sabot ?
That would be a non-discarding, precision sabot,
with sabot mouth crimped into the sub-caliber bullet,
and case mouth of the .458 Winchester Magnum crimped into a CH4D cannelure on the side of the sabot.
A double-crimped projectile, the .458/.308/.40-ish(?) sabot load.
A .458/308/40 Winchester Magnum Sabot.
.458 WMS.

It will be rough on squirrels, better for bear defense, magazine loadable and feed well.
CG forward and sub 3.340" COL.
Drill a hole through centerline of bullet and leave the spent primer off the bottom of the sabot,
and the bullet might whistle while it works.
Then it will have to be supersonic so as not to warn the squirrel that it is coming.

.