Hunt date May3-11, 2011
Participants: SGraves and Tom Y.
Location: Several areas in Northern Belize
Lodging: Maya Kingdom Lodge at Altun Ha
Game hunted: River water-Buffalo, red brocket deer, Warrie (white-lipped peccary) Gibnut (paca). The water buffalo were originally brought in to Belize about 30 years ago for milk and meat production, but some have escaped or been released into the wild. Some still had ear-tags.
Game taken: buffalo, red-brocket
Game or tracks seen: coatimundi, tapir tracks, jaguar tracks, Warrie, currasow
Weapons used: Mostly old singleshot shotguns, but an old bolt action .270 rifle for buffalo
Other activities: fishing for freshwater tarpon in ponds (hooked and lost several in 5-10 lb range), trolling and bait fishing for a variety of fish (only caught small snapper and 'cuda), snorkeling at the reef with sharks and rays. Viewing the Mayan ruins at tourist sites, and finding Mayan ruins while hunting.
The hunting and fishing opportunities were provided by David Hill from his lodge at Maya Kingdom. He is not a PH, and does not accompany folks on the hunts. He is a Facilitator, Naturalist and Entrepeneur. He will arrange for your license and hire locals to provide the services, and get you to where they will pick you up. There were times where not enough food, cooking/eating utensils, sleeping pads, or ammo were present. They are just getting started and David will, of course, need to make sure that future hunters' basic needs are met at every camp. At present, there do not appear to be any other operators offering these hunting services.
Everyday was strenuous, but usually enjoyable.
Buffalo
Landy and Kevin with Tom and me
Red Brocket, taken under a fruit tree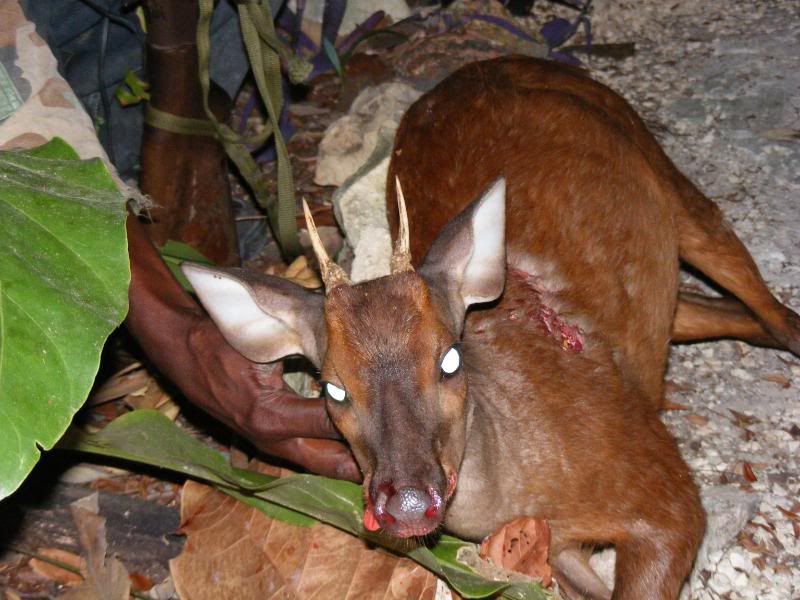 David and son Andre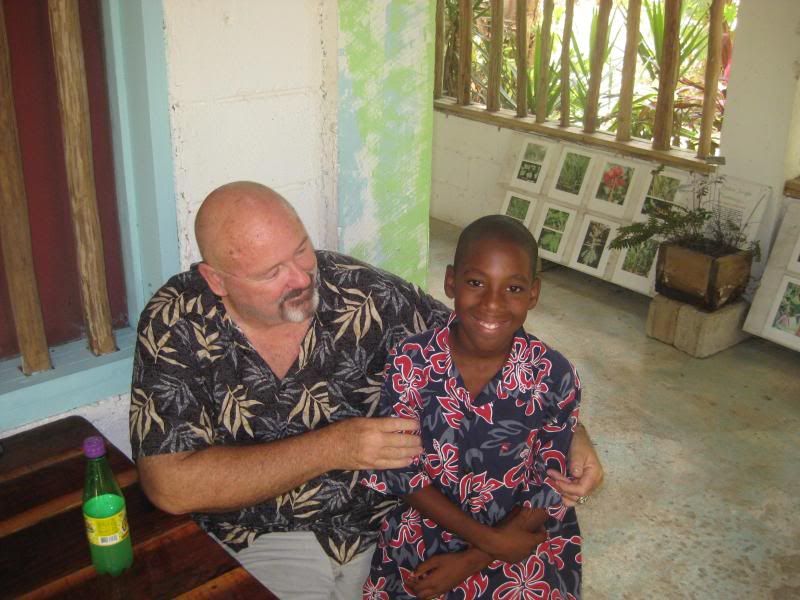 Altun Ha, touristy Mayan ruins
Maya Kingdom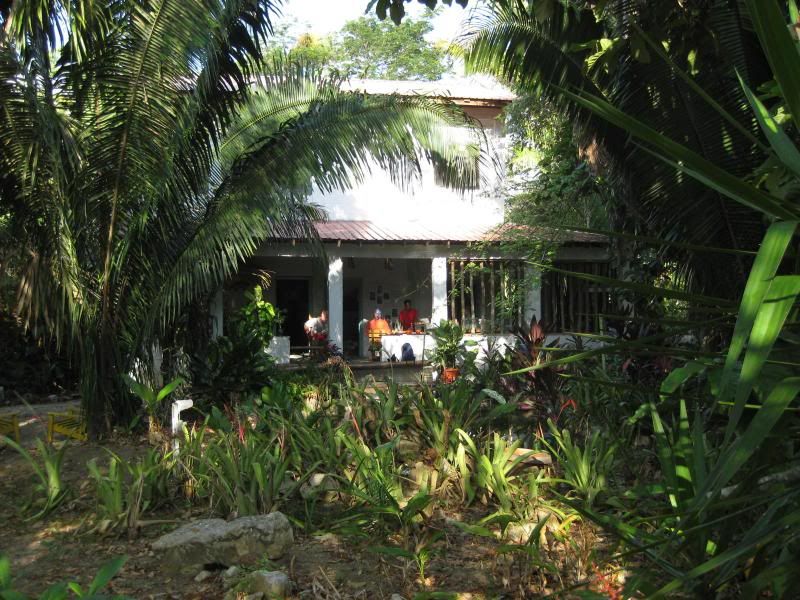 Transportation
Boa
Shore lunch
boat---Derek and Santana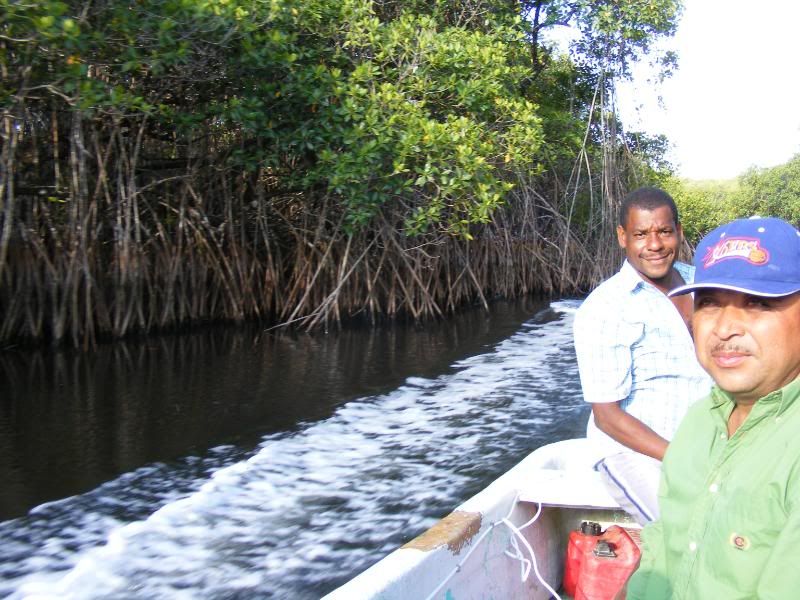 Mayan ruins in the jungle. Tom and me.
Jungle camp. Tom and Kevin.
Mauricio cooking fish for breakfast. No plates or eating utensils.
Buffalo
Jaguar track. There were tracks at every water hole. Most of the local hunters we talked with had killed jaguars. Jaguars were a problem on most of the cattle ranches we visited.
Stream crossing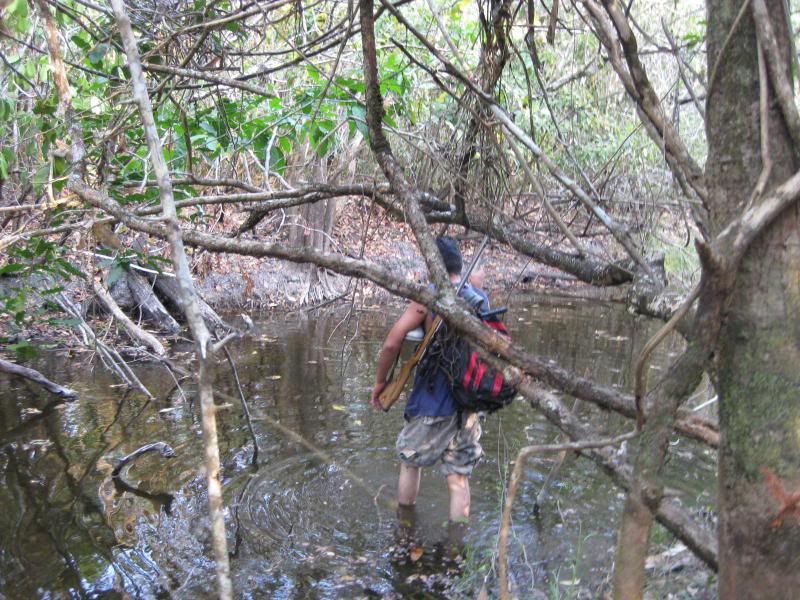 Hunter's quarters
Looking for buff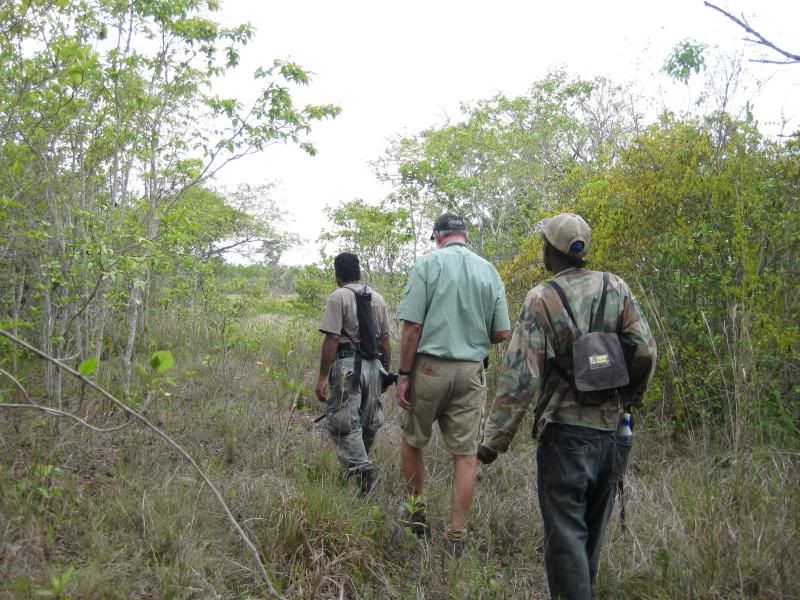 Scorpion--note drop of poison on tip of stinger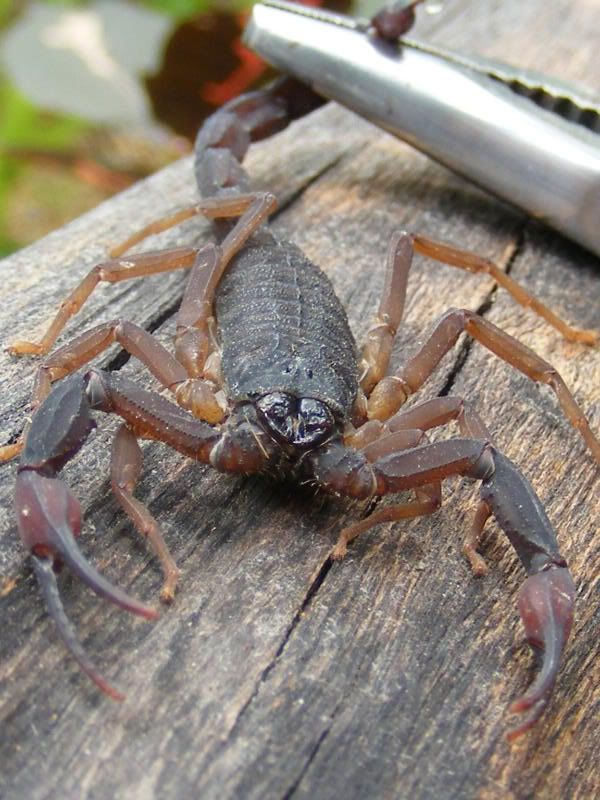 More pix later. Need to get the underwater photos developed.