Just returned from hunting trip with Paul Truccolo of Southern Safaris and a fishing Trip with Trevor Hosie of Nomad Safaris out of Gove and Numblwarr in the Nothern Territory of Australia. Paul's Hunting camp and Trevor's fishing camp were both tent-camps with steel-framed cooking/dining areas.
Paul's agent here in the US is L. David Keith of Grey Ghost Safaris, and Trevor does not have a US agent.
Debbie Gracy of Gracy Travel handled the flights to Gove and the hotels.
I used Paul's 375 H&H Rem to take two good buff, both in the mid nineties. Paul had lost both his camp helpers due to family emergencies, but we did fine with just the two of us.
Trevor has a camp on Bremer Island out of Nhulunbuy and we fished about 1 hour North of there. The hunting and fishing were terrific. I saw over 300 buffalo and many good bulls, no fencing or signs of civilization outside of Numblwarr. Lots of interesting wildlife--especially the beautiful wild horses and birdlife.
In Paul's concession we saw lots of wild horses--many of which would approach us to 75 yds out of curiosity.
Bird life seen included Jabiru stork, pheasant coucal, black and sulfur-crested cockatoos, kookaburra, sea eagle, many types of Kites, ibis, Radjah duck, and many others. Did not see any snakes.
On Bremer Island, we snorkeled and fished. Their tackle was too light for the huge Cod and sharks that we would hook up at least 1/2 the time. Several broke off after 20-30 minutes of fighting. One reel got the braided line bound in a crack on the strut of the reel, and when I set the hook as the bite came as the bait hit bottom, something big snatched the whole combo out of my hands.
Paul's website:
http://www.southernsafaris.com...aris/en_safaris.html
Can also be found at L. David Keith's website. David is his agent.
http://www.grayghostsafaris.com/
And here is Trevor Hosies' website:
http://www.nomadcharters.com.au/wilderness.htm
A
B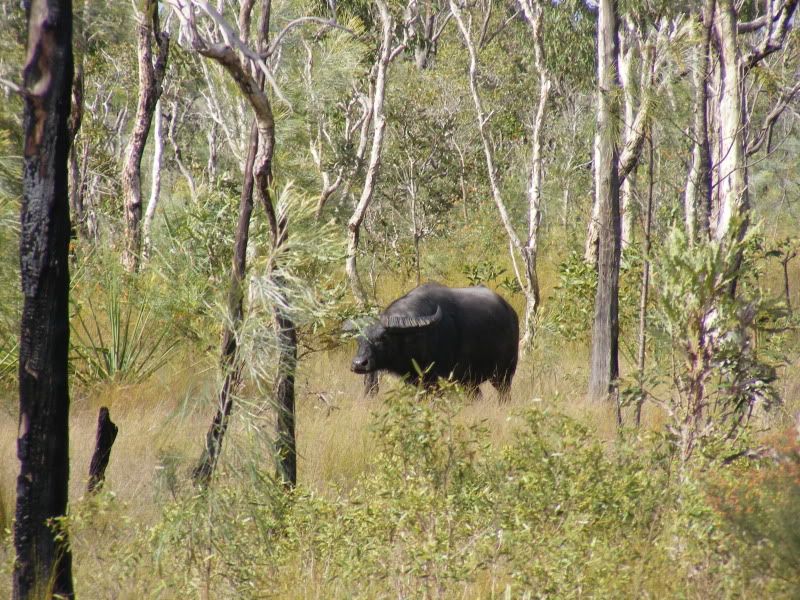 Wedge-tailed Eagle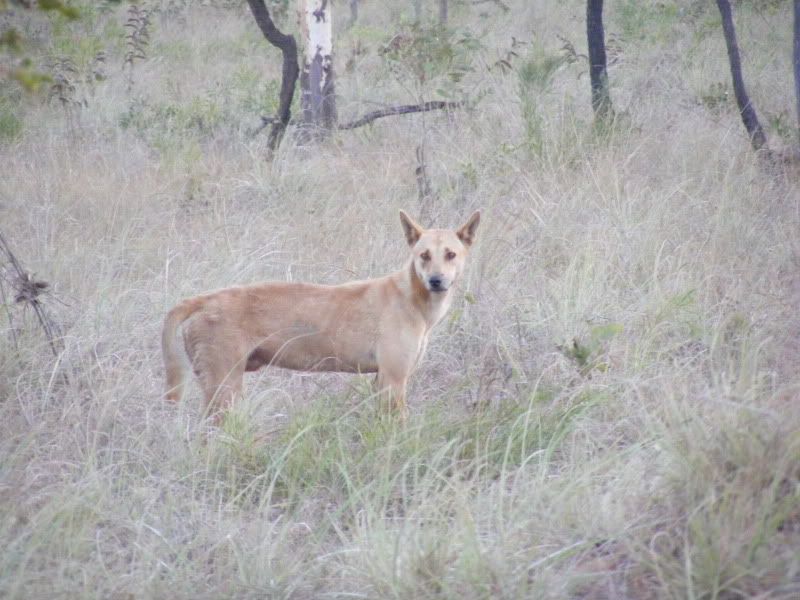 C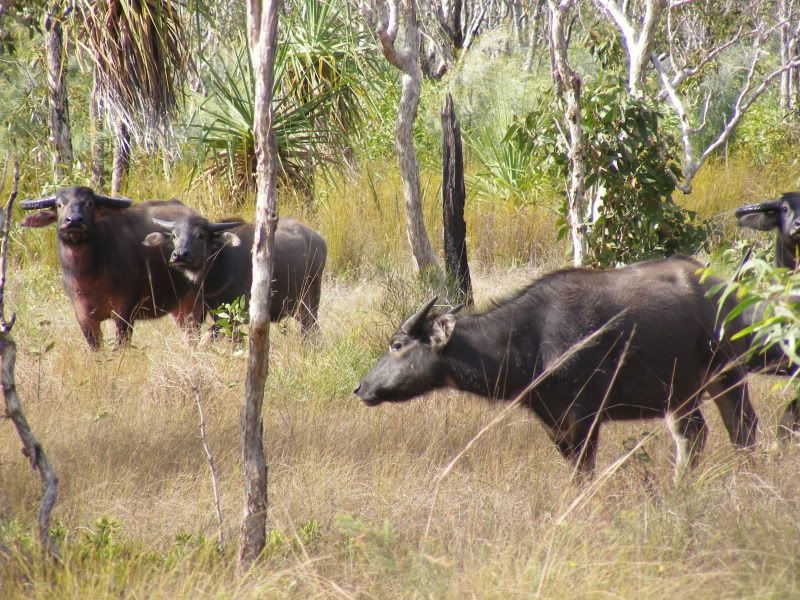 D
E Wild Dingo
F Hibiscus
G Found this bull after still-hunting several miles from truck
H
I Brumbies
J
K Showing Off
L
M
N Red-winged parrot
O Blue-winged Kookaburra
P Black cockatoo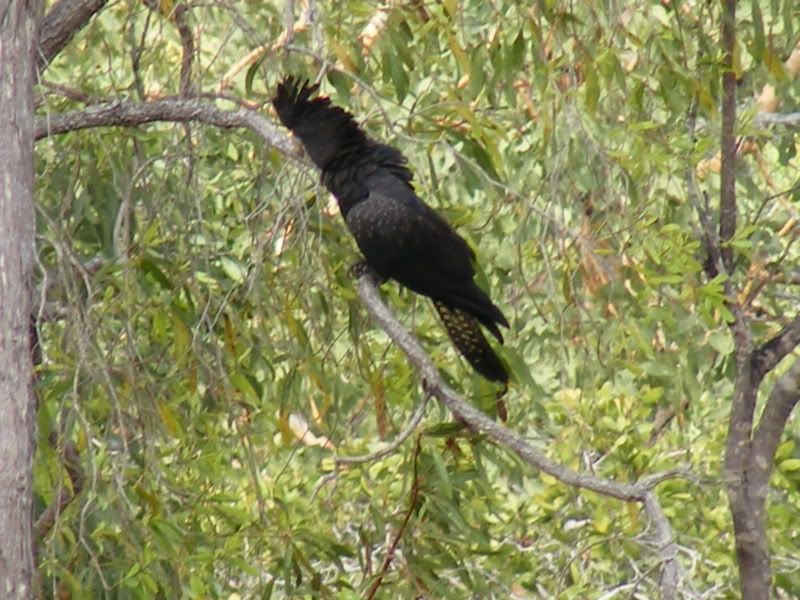 Q
R Termite mound
S Jabiru at Policeman's Crossing on the Rose River, where the crocs and the Bull Sharks mingle.
T Harbor at Nhulunbuy
U
Tame dingo "Sting-Ray"
getting ready to snorkel
V Shane with Cod
W
X
Queen fish and Mackeral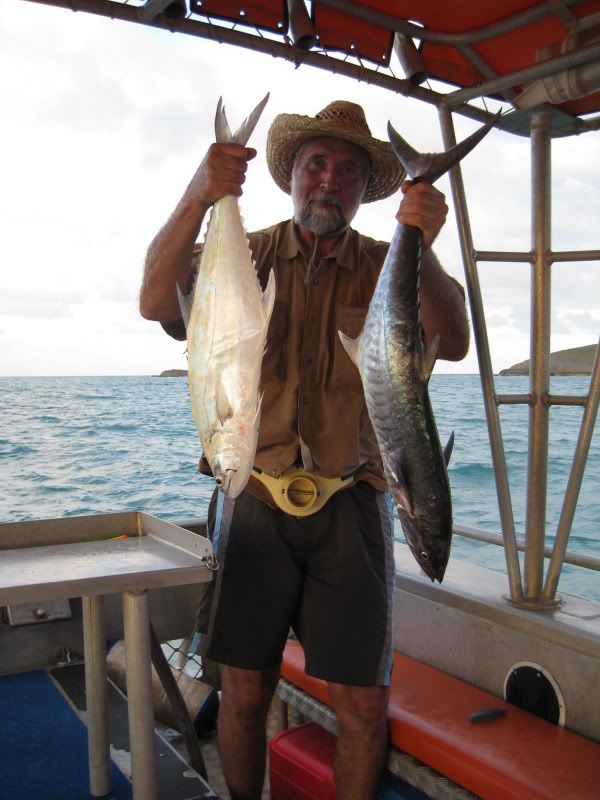 Y
Bremer Island
Z
AA
AB Magnetic Termite mound
Pandanus Palms
AC
Turkey Brush
AD
Bruise on biceps when rod jerked out of hands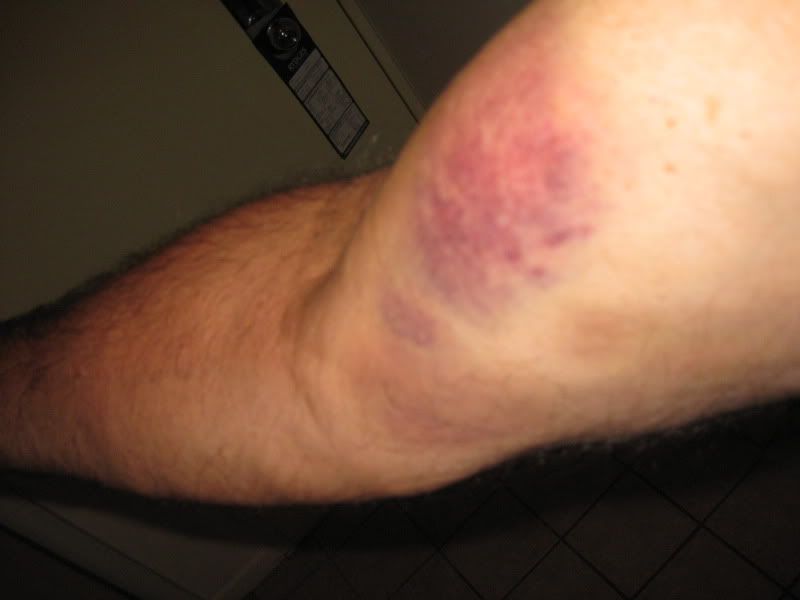 AE
sulfa-crested cockatoo--worse than Go-Away birds