Sept15 thru Oct2, 2007
With: Cornie and Elaine Coetzee, both PH's, and tracker, Edward; 11 month-old terrier--Foxie.
Area: Okahandja area and south of Etosha
Game taken: Gemsbok, warthog, mountain zebra (2),kudu, hartebeest, giraffe, wildebeest(2)
Other Game seen, but not taken: female leopard, eland, baboon, Burchell zebra, black wildebeest, blesbok, springbok, duiker, dik-dik, steinbok, klipspringer
Game hunted but not seen: Lion. The antelope and zebra had calved/foaled several weeks early, and the lions had moved back into Etosha for easy pickings. The leopards similiarly preferentially hunted the calves rather than feed on our baits. Their tracks showed them to be walking directly under our baits, sitting down, and walking off. We followed numerous drags by leopards--to young kudus, oryx calves, aardvark, and a trophy duiker. We would seem to find the kills of the big toms after they had finished with them.
rifles: 375 H&H A-bolt and 9.3x74R double
Both rifles were printing well on paper, but my game shooting was the worst I have ever suffered. Thankfully, Cornie and Edward would always find the track of wounded game, and we would eventually get it. After every bad shot, I would check zero, and it was always MOA.
An old warthog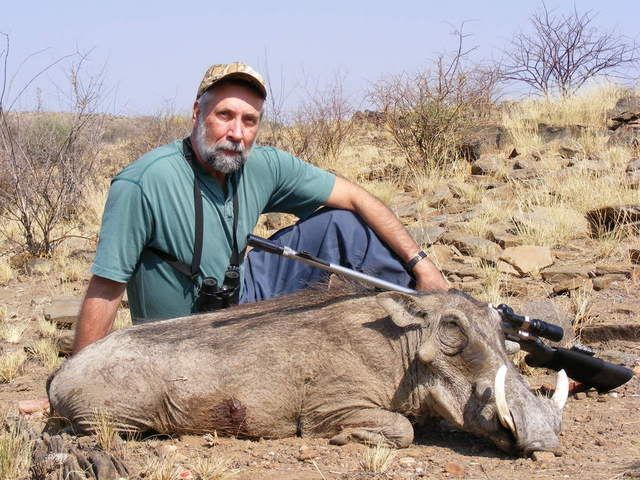 Gemsbok
Plaque on their wall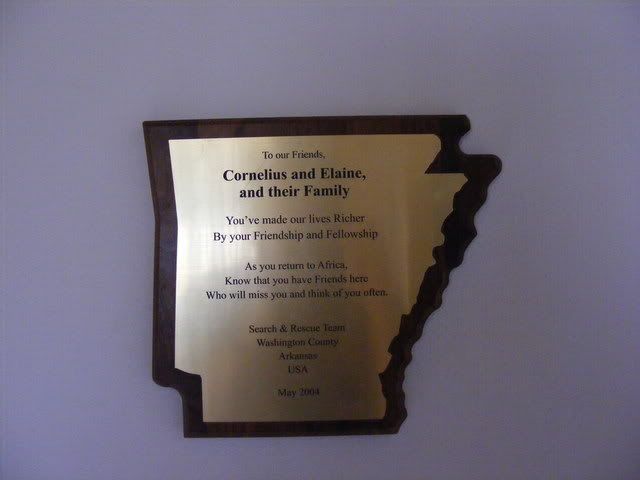 First Mountain Zebra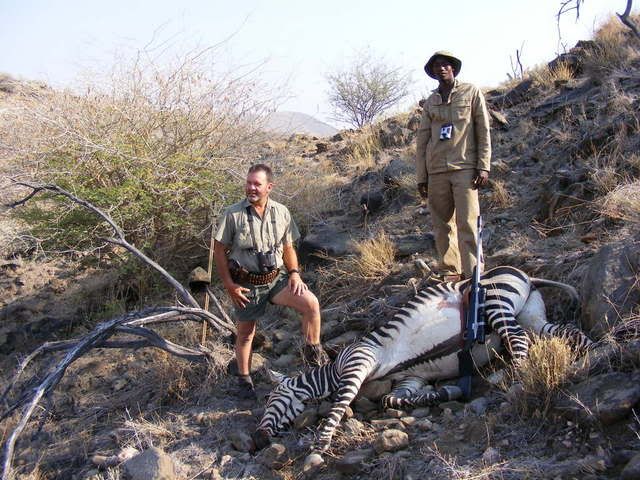 Cheetah Kill. They kill in the open, don't drag their prey into bushes or trees, and don't return after the first feed--all different than a leopard.
Millipede shell, which bushmen grind and mix with catapillar innards to make arrow poison
Nice Kudu bull
Monitor lizard
Edward with my old kudu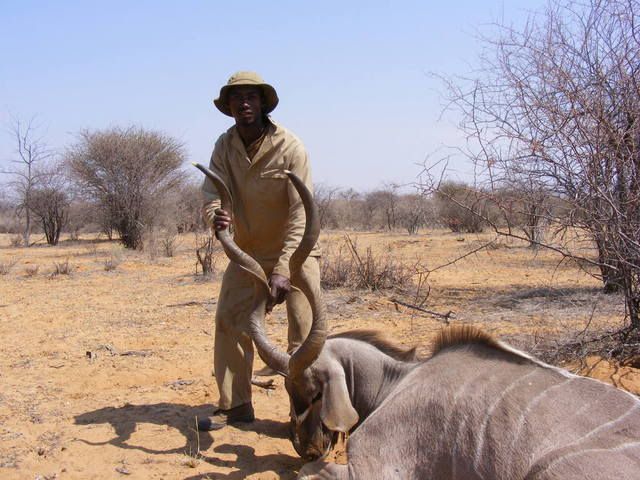 Leopard-killed aardvark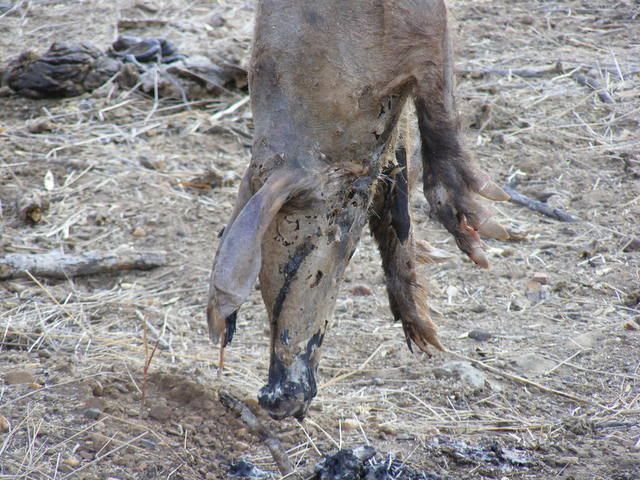 Hartebeest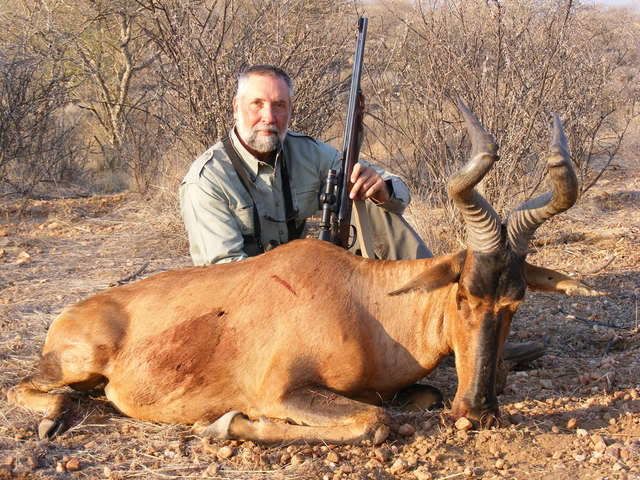 Guard-donkey with every group of cattle. The cattle were all fat--with no hay or grain.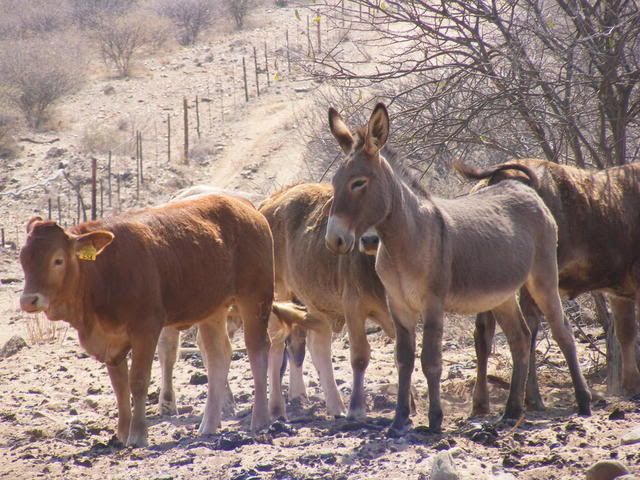 Should have been pulling trigger instead of shutter?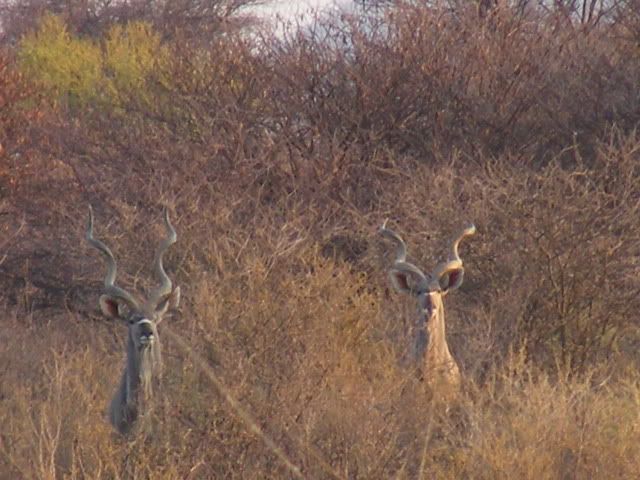 Second stallion, different area
"You are Lion-dog, not dik-dik-dog"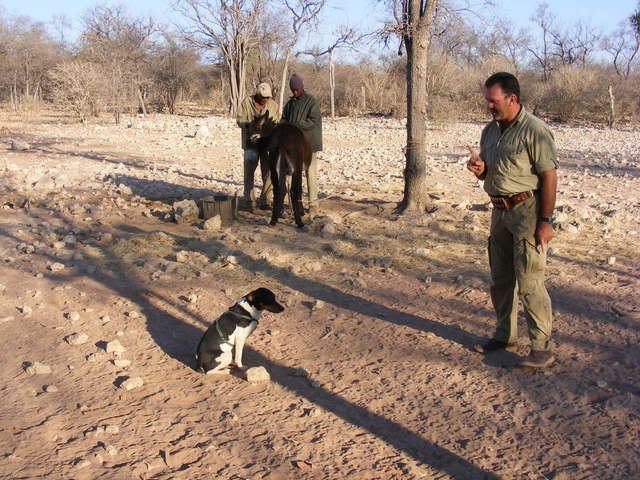 Sunset
Leopard kill. Hyena's tracks under tree.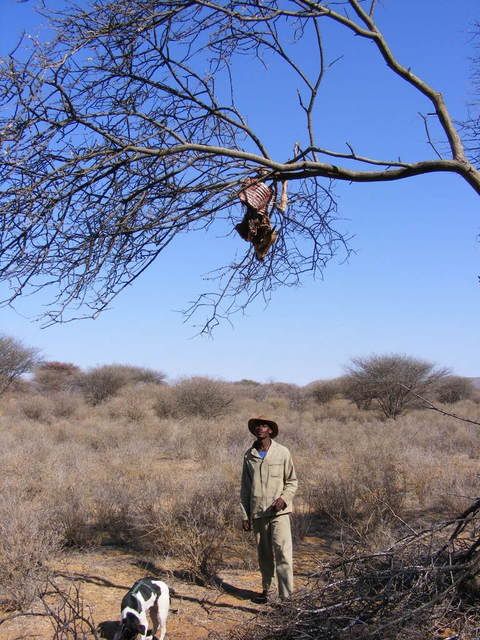 Big bull Giraffe. and I thought I would never want to shoot one. Hide is being tanned in Africa.
Nosler partition 9.3x74R which ended under hide on far side shoulder of Giraffe. First shot was a solid, and skinners didn't find it or the exit. Nosler velocity 2300 fps.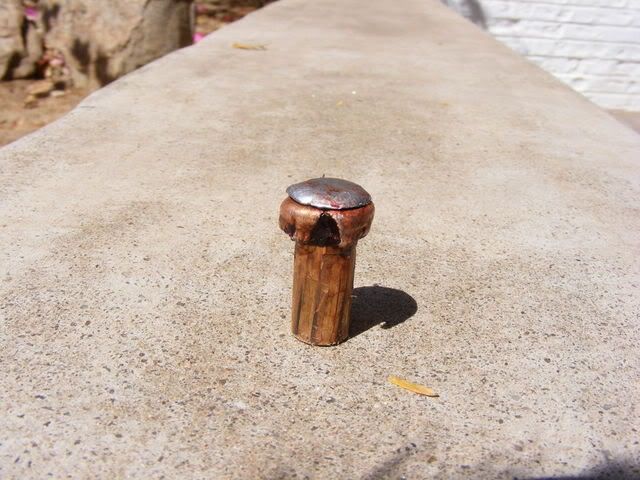 Wildebeest. This was the only animal I hunted that was on a "hunting ranch"(Revelle), rather than a cattle ranch. Blesbok and black wildebeest were also on that ranch, as well as all the antelope and zebra found on the cattle ranches.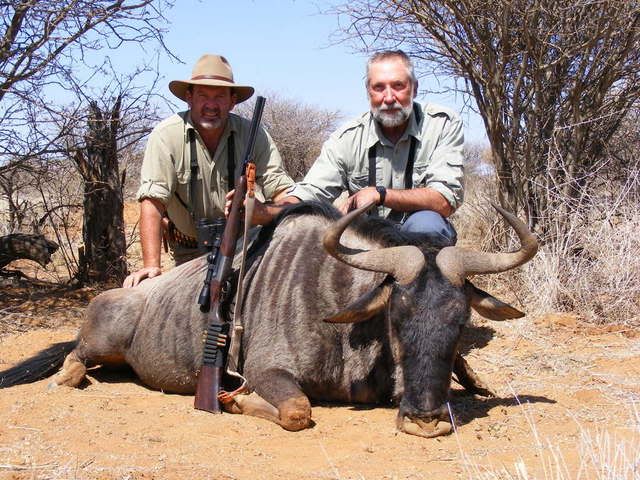 Best recommendations for Cornie and Elaine Coetzee,
www.cecsafaris.com