Dates: Aug 6-25, 2009
Outfitter/PH: Willie van Deventer, Muangaza Safaris---his first season at his new camp in Meleuco area,
Booked and video'd by Gerri DuPreez (former SA PH #0011)
Game Hunted: elephant, lion, buffalo, sable, kudu
Game taken: none
Game seen: several sable over 40", several nice kudu bulls, zebra, buffalo, warthog, grysbok, duiker,
Tracks seen: elephant (daily), lion (rarely), leopard
Other animals seen or heard: bushbuck, jackal, civet, genet, baboon, samango monkey, vervet monkey, puff adder, mamba, lion
Main Problem: the area had been poached, as usual, where there had been no Safari Camp nearby. the game was at least 1 KM off the roads, and it was in constant awareness for man.
No one had trophy hunted the area, and there were good trophies far back, but they were better at spotting us than we were them. Buffalo were in the jess by 8am. We got to within 10-20 yds of them a couple of times before they busted us.
I went hoping to get a chance at some of the problem lions. There were two folks killed 50 miles north of us while I was there, but we didn't find out about it in time.
Willie was an experienced PH, having gone to school with Nicki Hurt, Robin's brother. He had known Willie Van Dyke, the Kenyan PH, and Gordon Cormack. If he can keep the poachers out for a couple of years, there should be some good hunting there--but Willie is 60 yo. His wife Tia is a fine lady who was frequently left at camp with only an axe to protect her as she prepared our meals.
Will post just some general interest photos.
First three guys in line missed this one:
Old woman at village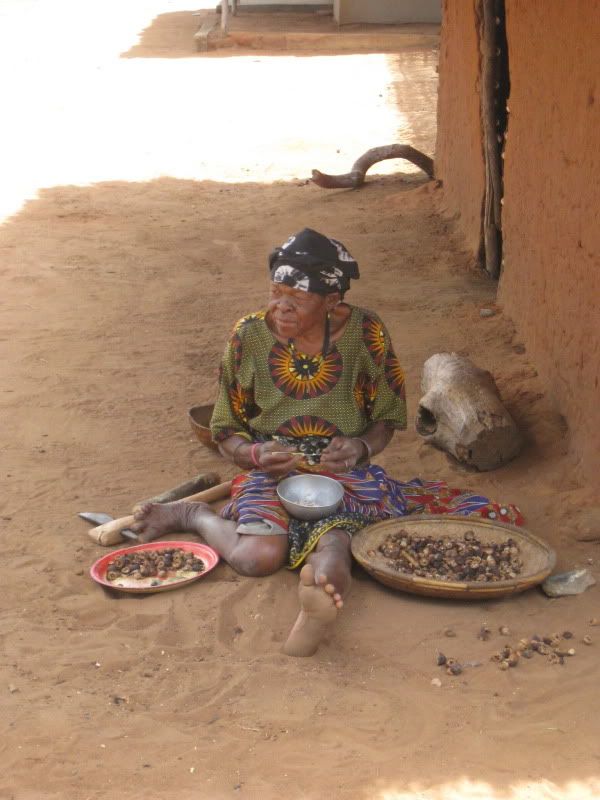 water coming up thru solid rock during dry season: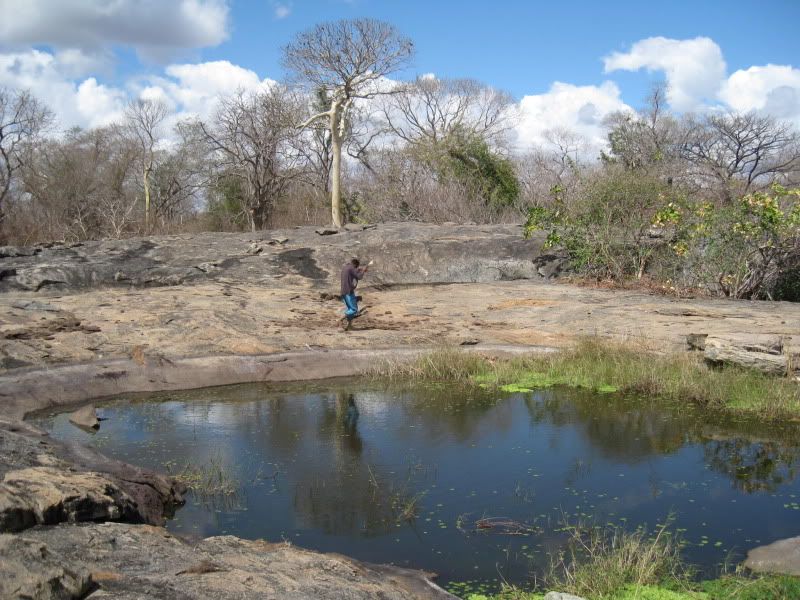 Army ants and elephant dung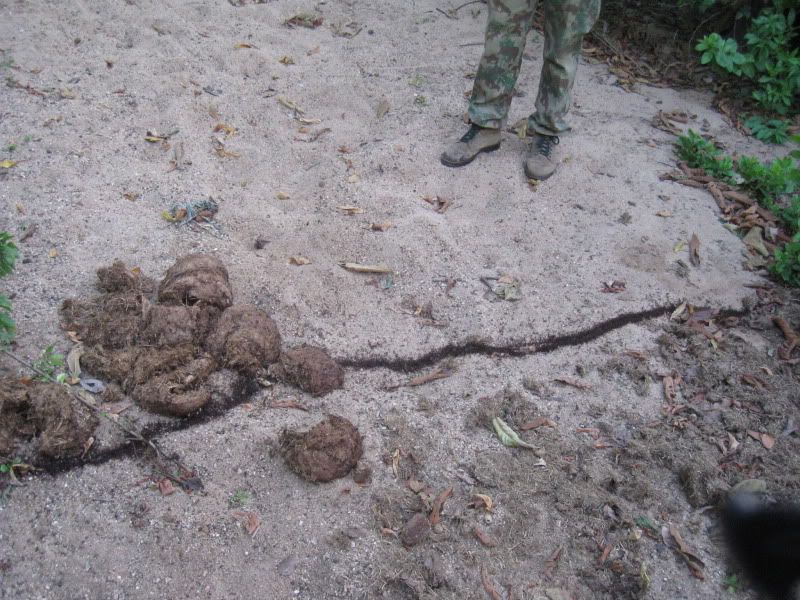 Indian Ocean: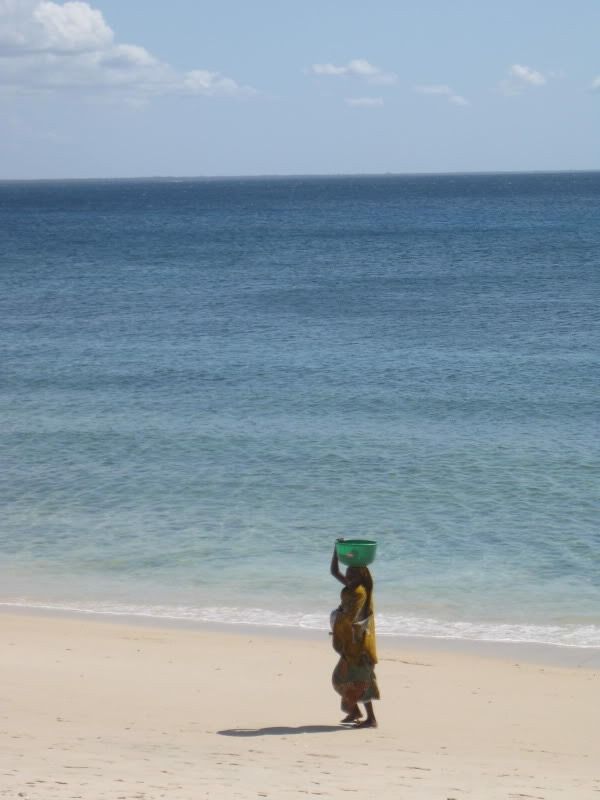 baby red duiker bought from natives while headed to airport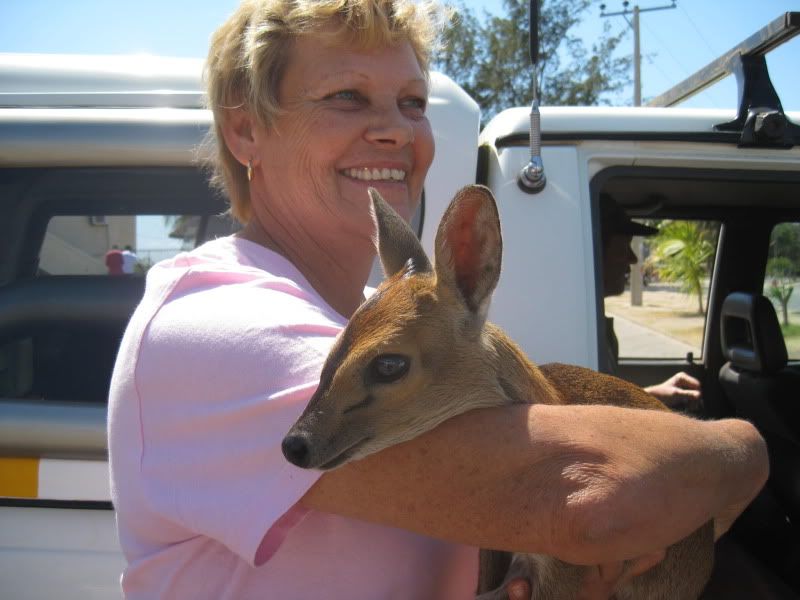 month's worht of tobacco: Josay, raimundo, and Carlos. Hassani not pictured
Look-out rock
Little girl:
Happy
Tracker rubbing buffalobeans on nose: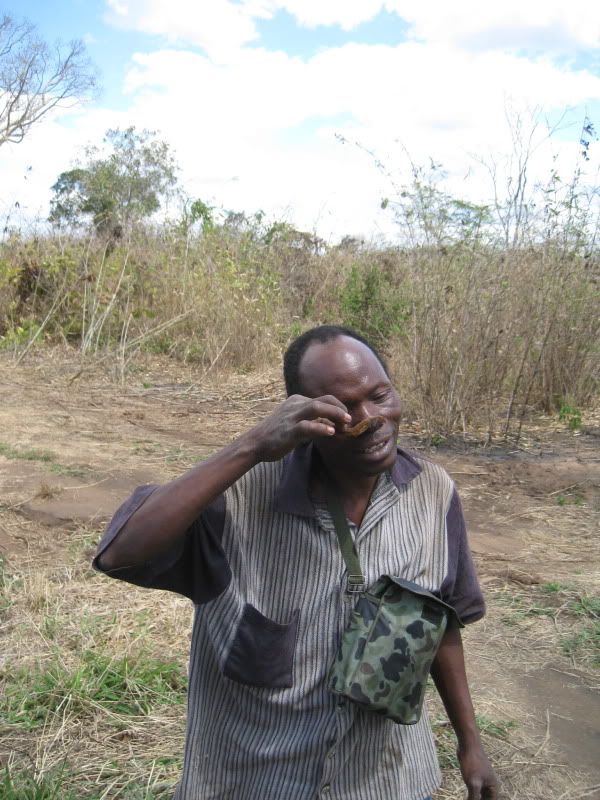 Early morning in village: