One of our brothers over on NE forums ordered this rifle. I mentioned I would like to do an "in-progress" thread, and he agreed. Though you all would enjoy it as well.
So, here is what I will be making for him. One of my doubles chambered in 22 hornet, exhibition English walnut stock, quick detatch scope rings and......drum roll please...damascus action.
To start with, here are the raw materials.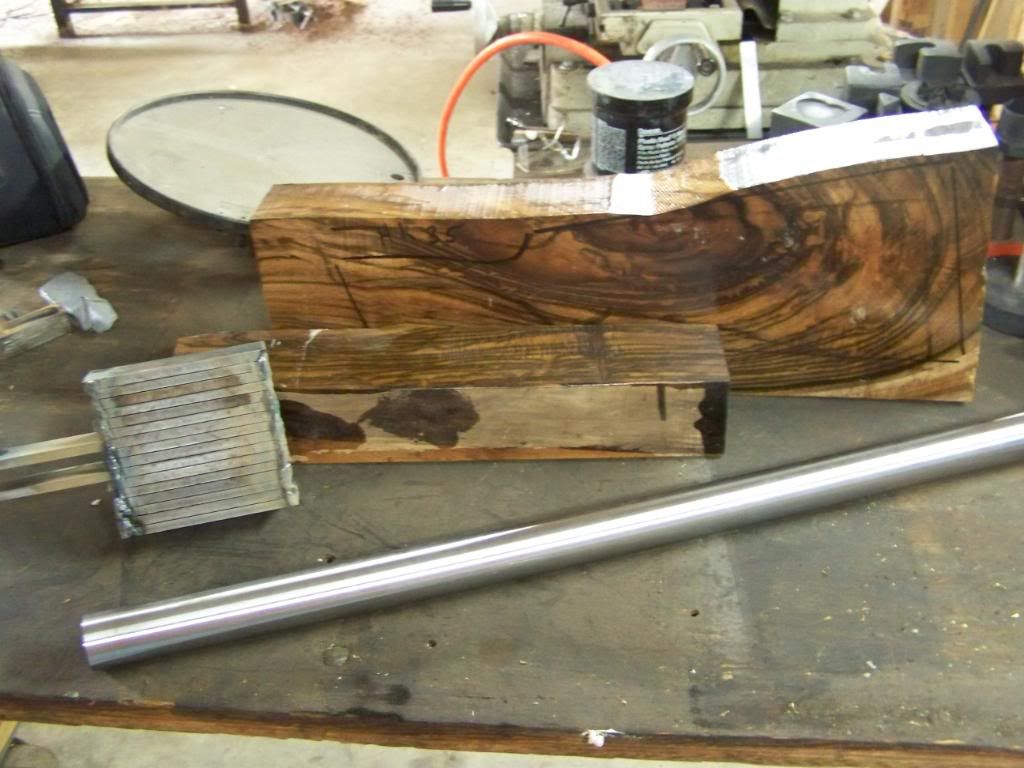 The damascus billet starts with 16 layers of 1075 and L-6. Both steels have .75% carbon, which is high for a typical rifle action. Through the forging process, the steel will loose. .1 % or so of carbon. I know my heat treating on these steels very well, and will end up with 40rc hardness.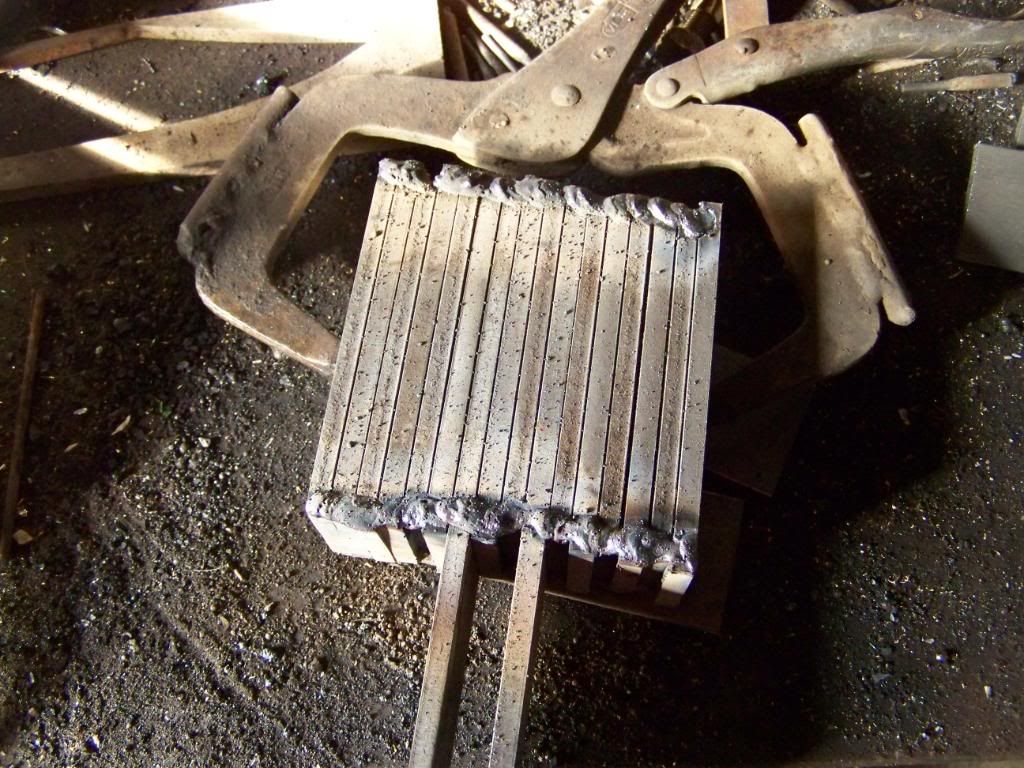 so, into the forge we go. It's a large billet, but won't yield enough for everything, just the action. I will forge another billet for the top lever, trigger group and forend iron.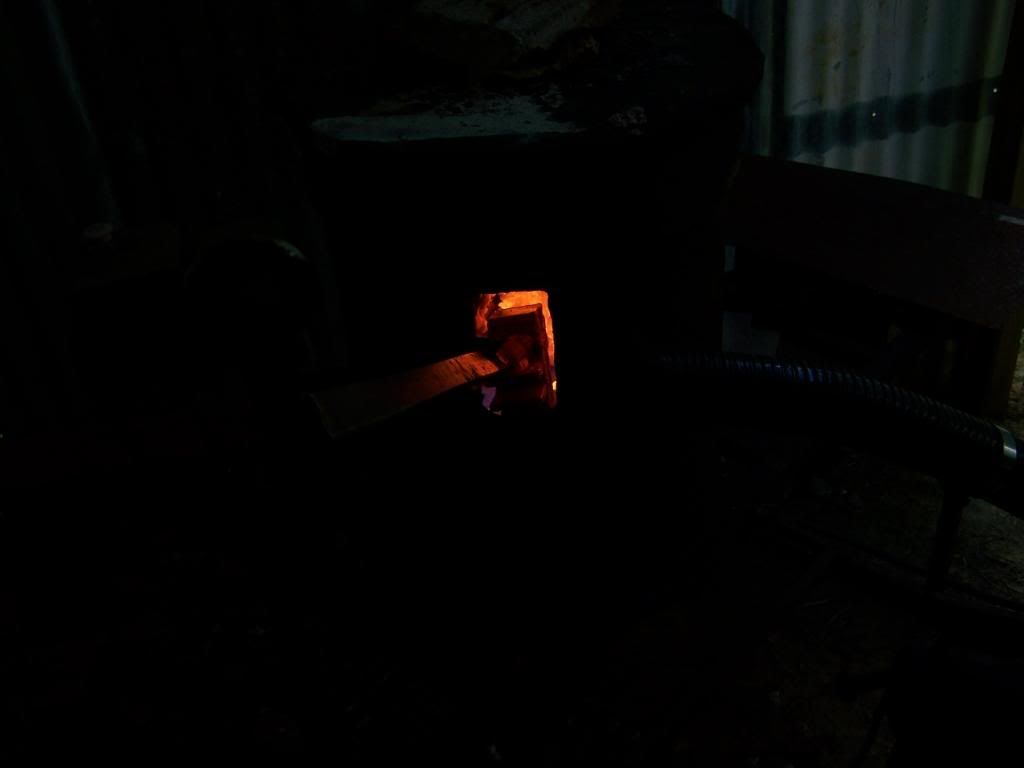 After it gets hot enough to melt the flux ( borax), it recieves a coating. This will allow the steel to stick by keeping an oxygen free enviornment at the weld joints.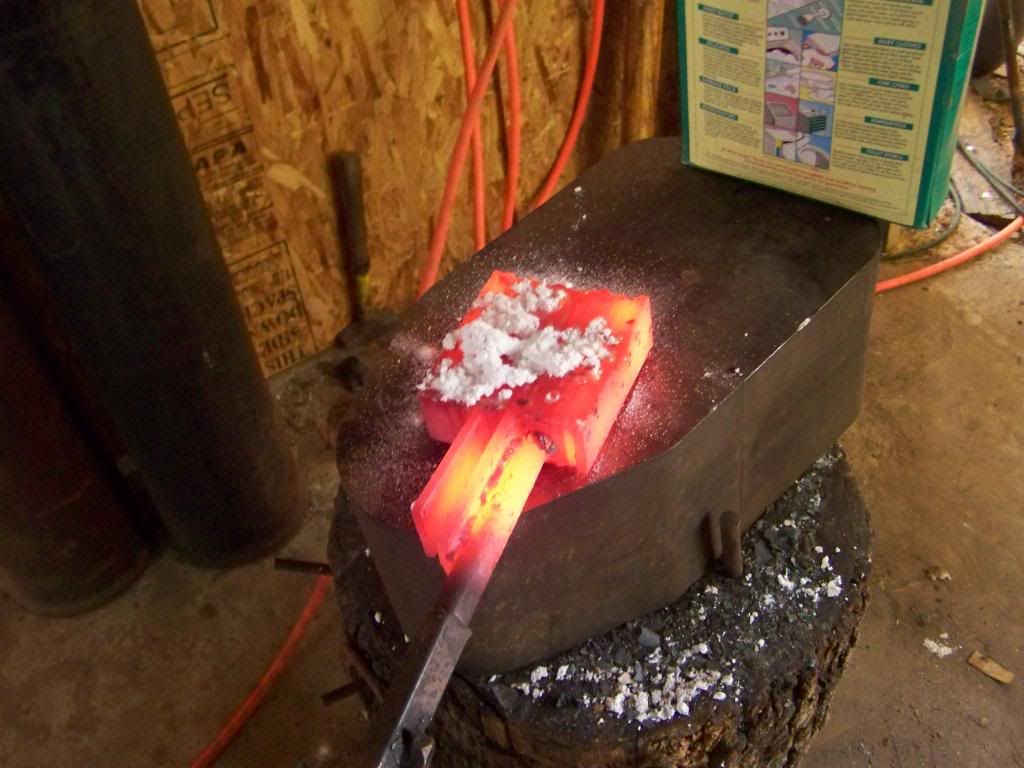 Squeezing for the first weld. I use a hydraulic press with 24 tons of pressure to forge, as well as my Grandfather's 25lb Little Giant power hammer.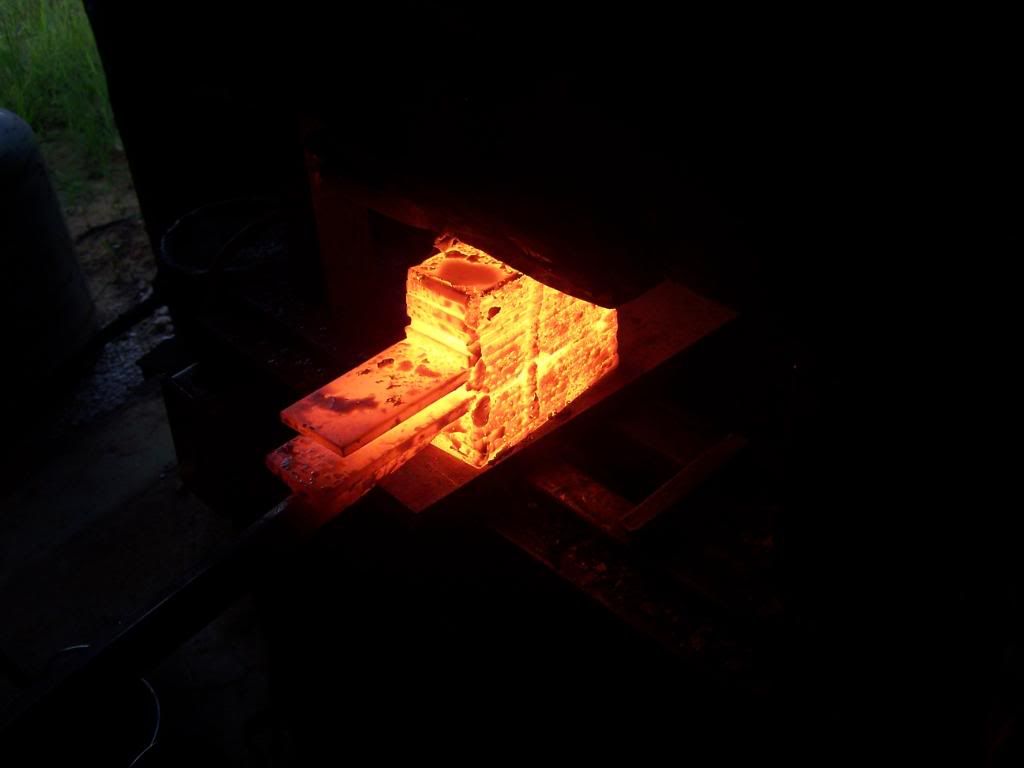 Once I get the first weld complete, which takes 2 or 3 weld cycles for insurance, I begin to draw it into a long bar.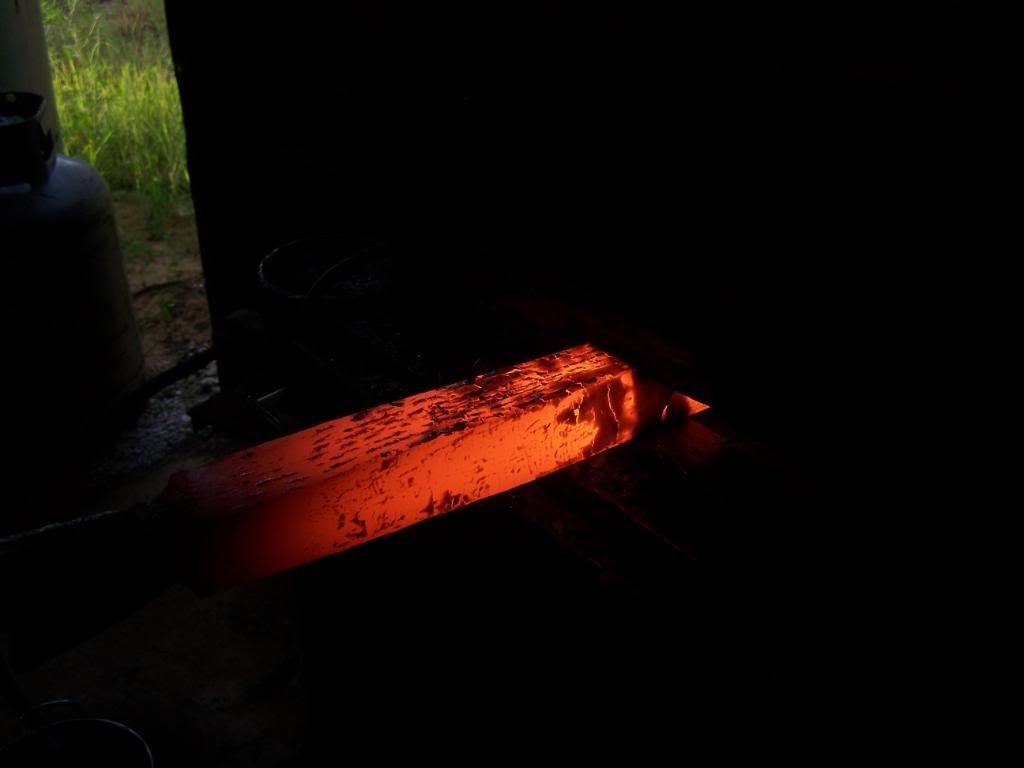 And finaly, the bar drawn enough to cut into five pieces, restack and forge weld together. This will give me 80 layers, the next cycle of weld, draw, cut and stack will give 400 layers, and finaly 2000 layers. That is a high layer count, but given the thickness of the action, it will take that many layers to create the surface effect I want.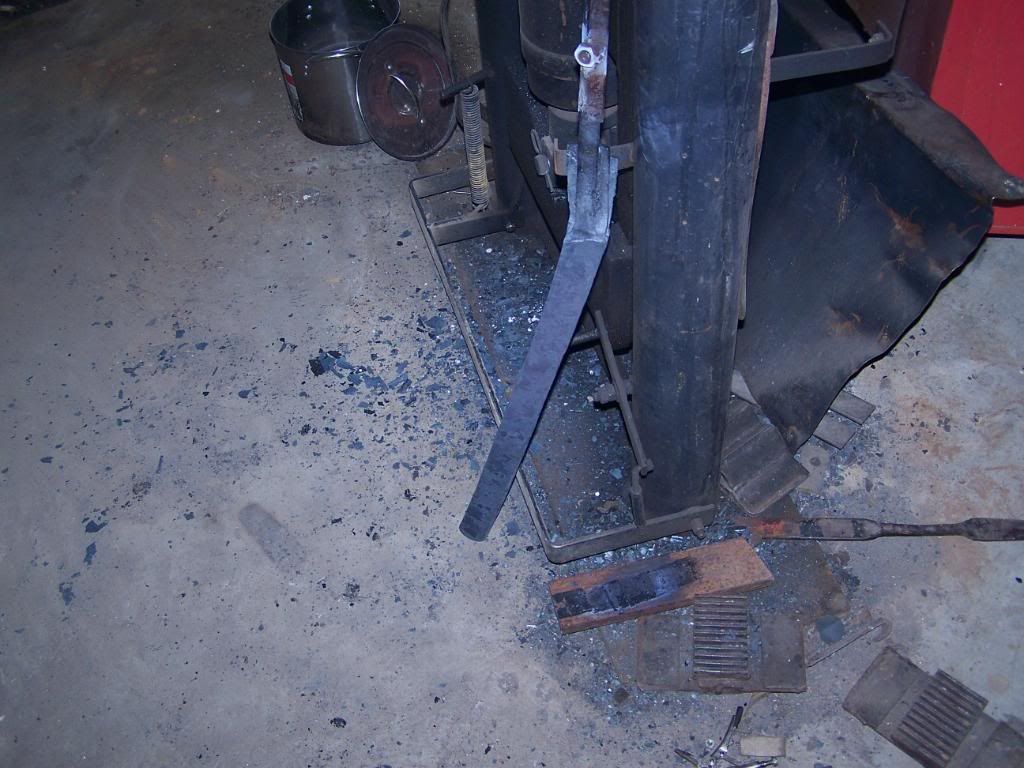 Since I just can't resist, a shot of the stock blank.
A couple more notes on the damascus. It will be a random pattern, but each layer will run the length of the action. The result will be a tight wood grain effect. The L-6 has 2% nickle and remain bright once the steel is etched with acid to reveal the pattern. The 1075 will etch deeper than the L-6, and once polished after the etch, it will create a sort of holographic shimmer.
More to come......