The Accurate Reloading Forums
Successful Buffalo Hunts with Muchinga in Zambia
10 September 2009, 05:51
D. Nelson
Successful Buffalo Hunts with Muchinga in Zambia
August 18-29, 2009
Muchinga Adventures, Zambia
PH Abie DuPlooy
Chanjuzi Camp on Luangwa River and
Bangweulu Swamps
Our safari couldn't have gone better. In fact both my husband and I considered this to be one of the most relaxing and fun of our eight previous safaris. I justified the reason as being because "I wasn't hunting any cats" (monotonously checking baits, blind building, and high pressure vigils), but my husband said he thought it was because I was not being my normal Type A.
As I posted earlier, this trip was a surprise gift (buffalo hunt) for my husband in honor of his forthcoming 70th birthday. It didn't hurt that my birthday was involved and I gave myself a buffalo hunt as well.
As with previous safaris, we flew British Airlines. Our flight was LAX to London then directly to Lusaka. What a breeze it was to by-pass Jo'burg. That alone makes Zambia a great destination. We were met and ushered through all the gun formalities by Teresa, Johnny & Laura DuPlooy's assistant. A quick drive to the air charter hangar where we met Abie Duplooy, who would be our PH.
Then off to the dirt strip about 2 ½ hours from Lusaka. Another 45 minutes drive to camp and we arrived at our picturesque, new home for the next 10 days, Chanjuzi Camp, perched on the banks of the Luangwa River. The travel is over now the fun can begin!!!! (Sorry I don't have a photo, I was too busy taking video.)
We matched up perfectly with Abie DuPlooy. He is a very experienced, no pressure, character, who is obviously well liked by his staff and just plain fun to be around. He seemed to genuinely enjoy the challenge of hunting with my nearly blind husband. And he was thoughtful and patient with me. His experience in the bush and good care of clients were palpable.
After we verified our rifles (Mine: my trusty, custom Robar built .375 H&H pre-64 I call Thelma. I was using 300 gr. Trophy Bonded Bear Claw. My husband: .416 Rem Mag on a Dakota action, custom built rifle by Jim Brockman with a special, adjustable muzzle break to protect the remnants of his deteriorating retinas. He was using 400 gr. TBBC), we made an afternoon tour of the area where we would start hunting in the morning. The concession was mostly flat, riverine, Mopane woodlands, but it also had one huge, grassy plain that seemed like it was at least 50 miles by 50 miles. The water sources were mainly the river and small marshes nearby, but there were a few shrinking pans and springs further from camp. The mud and grass homesteads of the local, subsistence farmers were located between our camp and the great plain area.
On that very first afternoon tour, we saw a heavy maned lion on the edge of the plain. He even lingered long enough for me to video. We saw two, yearling leopard cubs in the Mopane. And we sighted elephant, impala, waterbuck, lots of puku, baboons, vervets, crocs and hippos along the river.) Christmas day was just a few hours away!!!!
Our plan was to find a dugga boy for my husband. It would be easier for him to ID a target away from a herd. He wasn't going to be picky about size, but wanted a mature bull. I was dreaming of something over 40 inches, a Cookson wildebeest, puku and croc.
By 9:30 AM the first hunting morning, while cruising the Mopane and after a short stalk, I had my wildebeest down.
Cookson Wildebeest:
We returned to camp, had lunch and headed for the open plain. By 4:00 PM I had my ninth Cape Buffalo.
We had spotted the dust of a huge herd. We played the wind for about 500 yards, stalking through and around the head high grass trying to assess the bulls and avoid alerting the old cows on guard. When we finally determined the bull we wanted was not going to offer my husband an appropriate shot, with Abie's encouragement, I managed a single, frontal heart shot from 80 yards. The bull bucked and went down less than 20 yards from where he was standing. The herd ran a short distance and stopped. When they finally left their fallen comrade, it was obvious I didn't need to disturb the scene with even an insurance shot. The champagne flowed that night in camp!!! Well, thinking of it now, it flowed every night in camp, but especially the first night!
The next day and a half we played "cat and mouse" with three dugga boys through the Mopane with no success. My husband did manage a fantastic shot on a puku the second hunting day.
The crew--Peta, who helped my husband stalk; my husband, (behind him is Freddie), me, Stanley, the main tracker, and Kennedy our gov't game scout:
The method we have developed for getting him on mark involves getting him on the sticks, standing behind him while looking over his shoulder, aligning his rifle barrel with the object. Once it looks like the muzzle is pointed on target, he searches with his scope until he can ID the animal. During this entire time his vision goes in and out of focus, so at the moment he can clearly see, he must shoot very quickly. When he could see, he was, and still is, an excellent shot. The patience required, not only of my husband, but the entire hunting team is incredible. It often takes several of these set ups to have the shot come to fruition. When it does, everyone goes crazy with joy. His puku was dead before it hit the ground. Abie said he felt the same satisfaction of his first hunt all over again. I should also mention in this explanation that my husband has the guys cut him a walking stick about the length of one shooting stick. Generally, when a stalk is required (and he does long stalks through difficult terrain that often trips up a person with perfect vision, he never ever complains or gets depressed) one of the skinners or guys in our group literally takes his arm and stays at his side. It is a very humbling experience to be in his company on a hunt. The PH's whom he has hunted with successfully always tell me that his determination makes them test their own skills which is much more rewarding for them than hunting with an average client.
On the afternoon of our third day, we scouted the big plain again. After a couple of exciting stalks, Abie got my husband on a bull at the outer edge of the herd. From 50 yards at a broadside target, the shot hit high on the bull's right hind leg and broke him down. After recounting, it was determined my husband thought the buffalo was facing the opposite direction…it would have been an otherwise perfect shot. So he hit him in the "back shoulder" instead of the "front shoulder".  We did a short, but exciting follow up. The bull was 39 ½ inches and the entire crew appreciated the accomplishment. My husband was a very happy hunter.
As luck and Murphy would have it, the next morning the two PH's setting up a new fly camp for Muchinga reported they passed the three dugga boys standing on the road between our camps. How did those dugga boys know that ours were in the salt?
We spent the next few days enjoying the flora and fauna and devising a plan to stop at Bangweulu swamps for black Lechwe on our return charter to Lusaka. Abie contacted Laura DuPlooy who made all the arrangements.
Meanwhile, I collected my puku and we scouted for a croc. I had been unsuccessful on a previous attempt in Tanzania (I missed a 50 yard shot at a feeding croc and figured crocodile just weren't my forte). Abie assured me he would find me a sleeping croc. He instructed me, when the time came, to first shoot it in the head and then follow up with a lung shot. As the Luangwa was ebbing, we no longer had any really deep pools in our immediate area. Most of the crocs we saw were 10-11 feet. When my opportunity occurred, I made the brain shot fine. Abie reminded me, "Shoot him again". I guess I went blank about the lung shot follow up. The croc hadn't moved a muscle, but I shot him in the head again. My taxidermist is going to hate me.
My croc as it lay after I shot it:
On our final night in Chanjuzi, we invited the four arriving hunters and their PHs from the new fly camp to join us for dinner and to celebrate my 63rd birthday and my husband's forthcoming birthday. (Only fair, as we had arranged for their air charter to bring me more champagne.)
The combination of the new hunters' anticipation and our own excitement over our successful hunt made it a very special evening.
The flight from Chanjuzi to Bangweulu took less than two hours. This was an amazing place. A humongous, mostly treeless, green flood plain covered with thousands, and I do mean thousands, of grazing black Lechwe. Abie explained that there are plans in the works to close down hunting here and make the Bangweulu Swamps a photographic, tourist area complete with five star hotel. This made an opportunity to take black Lechwe a high priority while we were there. The truck and driver, which Laura had arranged, arrived shortly after we landed. We set out with our charter pilot now behind my video camera. Within an hour my husband and I both had our black Lechwe and we were back at the airplane tie-down having lunch while local villagers eagerly skinned our trophies and kept all the meat except one filet for the pilot.
It was a two hour flight back to Lusaka. We spent the night with Abie and his wonderful, extended family. His wife prepared a delicious, traditional Zambian dinner for us. The next morning, Abie delivered us to Johnny and Laura's for breakfast. We completed final paperwork and Teresa again escorted us through the formalities at the airport without a hitch. As I said at the beginning of this report, this was one of the most enjoyable safaris we have made. Talk of a lion next year with the DuPlooy's is already in the works. Abie thinks, God willing, he can get a blind man on a lion!!!! My husband adds, he has been "Windhoek'd"… he loves that beer!
We departed Lusaka about 2:00 PM enroute to Jo'burg where the next leg (Part 2)of our adventure was about to begin with Infinito Safaris.
10 September 2009, 06:27
Vanderhoef
9th buff
Wow!!
You're quite the woman, D. Nelson! The rest of us guys should be so lucky to have someone that not only loves to hunt but is obviously very, very good at it (and better than some of us, also, I might add!). Congratulations on a fantastic safari and some incredible trophies, especially that buff.
Way to go
BTW, I'm making my wife read this report tonight in the hopes that she just might turn the corner and go with me on my next safari. Any tips would be greatly appreciated!
Looking forward to the rest of your report!!!
Regards,
Scott


"....but to protest against all hunting of game is a sign of softness of head, not of soundness of heart."
Theodore Roosevelt
10 September 2009, 08:07
john e
Cheers to you and your partner! Your husband is very lucky to have such a great hunting companion. I wish you guys many more. Enjoyed the report, as it brought back many memories of my hunt at Muchinga with the DuPlooy's.


"How do we inspire ourselves to greatness when nothing less will do" -- Invictus
10 September 2009, 08:35
bwanamrm
Dee... congrats on another successful safari! I am jealous of the Cookson's, what a unique trophy. I wanted one and passed an average head to stay on buff tracks and never got another chance. And you collected both buff and beest in one day! Outstanding and well done to you and your husband.
BTW, congrats on the Black Lechwe, another neat animal found in Zambia!


On the plains of hesitation lie the bleached bones of ten thousand, who on the dawn of victory lay down their weary heads resting, and there resting, died.

If you can talk with crowds and keep your virtue,
Or walk with Kings - nor lose the common touch...
Yours is the Earth and everything that's in it,
And - which is more - you'll be a Man, my son!
- Rudyard Kipling

Life grows grim without senseless indulgence.
10 September 2009, 10:03
WC375
quote:

o
D. Nelson
Just want to add my congratulations to you and you husband. Your photos and text of the hunt were just great. By the way it was nice to see your two faces again. The two of you and myself were in the San Jose class with Il Ling.
wc375
10 September 2009, 17:49
muygrande
Dee, very well done. Great pictures, great animals and your writing was not only well done but inspiring as well.
Thanks so much for sharing.
PS. I can understand and "feel the pain" of mistaking one end for the other. The eyes are just not as good as they once were.
10 September 2009, 18:59
BigBBear
Great story and great animals Darin. good to talk to you on your return as well.
Congrats to you and your husband.
Larry


York, SC
10 September 2009, 19:24
SBT
Congratulations D to you and your husband. I'm glad to hear Chanjuzi is still a very viable destination. It is great to see Stanley is still there, he is not only a temendous tracker, but a genuine and sincere person.


"There are worse memorials to a life well-lived than a pair of elephant tusks." Robert Ruark
10 September 2009, 20:21
D. Nelson
Vanderhoef, john e, and bwanamrm; You Texans are such gentlemen...Thank you!
Vanderhoef: Tell you wife, hunting is really, really fun for women too. She shouldn't let the guys have all the fun. Besides, African hunting gives you the best of both worlds...5 course meals, laundry every day and being in the field.
WC375: The extra training with Il Ling really paid off!!!
Larry: All worked out well with the sat phone!
SBT: Chanjuzi was the perfect camp for us, besides being a good hunting location, the set up was really easy for my husband to negotiate. We want to go back.
Best regards, Darin (horrible name for a woman)!
10 September 2009, 22:04
Sevenxbjt
Congratulations on a very productive hunt! Very cool lechwe!
10 September 2009, 22:05
BrettAKSCI
Very excellent hunt!!!! As stated previously we are all jelous of your husband!!! He is one lucky guy!!! Nice buffalo as well.
Brett


DRSS
Life Member SCI
Life Member NRA
Life Member WSF

Rhyme of the Sheep Hunter
May fordings never be too deep, And alders not too thick; May rock slides never be too steep And ridges not too slick.
And may your bullets shoot as swell As Fred Bear's arrow's flew; And may your nose work just as well As Jack O'Connor's too.
May winds be never at your tail When stalking down the steep; May bears be never on your trail When packing out your sheep.
May the hundred pounds upon you Not make you break or trip; And may the plane in which you flew Await you at the strip.
-Seth Peterson
10 September 2009, 22:24
Use Enough Gun
Outstanding trophies and outstanding safari! Congratulations to the both of you!
10 September 2009, 22:25
Michael Robinson
Excellent hunt and report, Darin.
Your husband - and you, too - are an inspiration to us all!
Congratulations - and I'm looking forward to Part II!


Mike

Edited on advice of counsel.
10 September 2009, 22:28
Lorenzo
D
As usual a great report with beatiful trophies.
My congrats to your husband. He must be quite a determinated and brave man to travel around the world to go hunting dangerous game without being able to see much.
My mother who is 75 has lost during the last three years 90% of her left eye vision and the problem already started on her right eye which has already lost 10% of the vision

Anyway !! Thanks for the report !!!!!!!!!!!!!
L
10 September 2009, 22:35
matt u
Congratulations to you both
11 September 2009, 02:50
jetdrvr
D.,
A truly inspirational story and congratulations to all. Abie is quite the guy, taking a mostly blind hunter on successful stalks. That patience level is quite remarkable.
Your husband is a very lucky man to have you.
11 September 2009, 02:58
SGraves155
Very Nice!
Great Trip. Quite the wildebeest and buffalo.
11 September 2009, 16:41
Aspen Hill Adventures
Well done Darin and happy belated birthday! Looks like it was a good one!
~Ann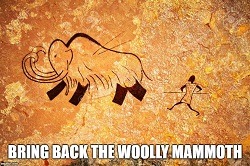 12 September 2009, 06:49
collector
Congratulations !!!
13 September 2009, 11:52
Ahmed Sultan
Great hunt and report, loved the lechwe photos well done.


Ahmed Sultan
13 September 2009, 18:32
D. Nelson
Thanks all for the kind words.
Best regards, D. Nelson
13 September 2009, 20:01
MLG
Really enjoyed reading your story. Thanks for sharing.....
15 September 2009, 18:11
Crowkiller
Awesome hunt! I'm glad you had such a good trip. Fine buff, and very cool wildebeest!!!


TANSTAAFL
20 September 2009, 21:06
retreever
Darin, I remembered and toasted you and your husband from the Selous. Great photos and report.
Mike
Michael Podwika... DRSS bigbores and hunting
www.pvt.co.za
" MAKE THE SHOT " 450#2 Famars