HUNT-2016 Zambia—Report
Concession: Nyamvu
Hunt: August 1-21, 2016
PH: Andrew Baldry
Visiting guest PH: Jay Leyendecker
Doer of jobs no one else would do and tree climber extraordinaire: Tom Baldry
I celebrated my 70th birthday on the banks of the Luangwa River in the Nyamvu Concession of Zambia, under the guidance of Andrew Baldry for 21 days! I was in heaven!
However, my apologies to Andrew for breaking his 100% track record for Africa's top predator. I am not a lucky hunter and have always had to "pay my dues" by hunting harder and more often than most. I'm not sure that is such a bad thing as I have learned much and seen much more than the hunter that takes his/her trophy the first day of a hunt. Plus, I just love the hunting part of a safari, (mind you, game viewing and campfire lying sessions are high on my list too.) I warned Andrew about my curse, but he bravely took on the challenge. So sorry, Andrew!
As a preface, shortly after the cat ban in Zambia, I told Andrew (Fairgame here) that if he ever was able to obtain a "top predator" tag again, I was in! He did and it was booked for 2016, the year of my 70th birthday. And, despite and after USFW importation ban, I elected to hunt anyway. I've taken lion successfully before, albeit on the 19th day of a 21 day safari in Tanzania…there is that cursed lucky streak again! But that lion was many years ago and I was hoping for an old "boomer"!
Besides Andrew's superior guidance, I enlisted the expertise of my friend and PH, Jay Leyendecker, to travel with me since my husband is no longer able to make the trek. It made it a different sort of safari, but my husband's and my friendship with Jay goes back to the days when he was an "appy" for Johann Calitz. So selecting Jay was my traveling companion, body guard, and personal PH was a no brainer.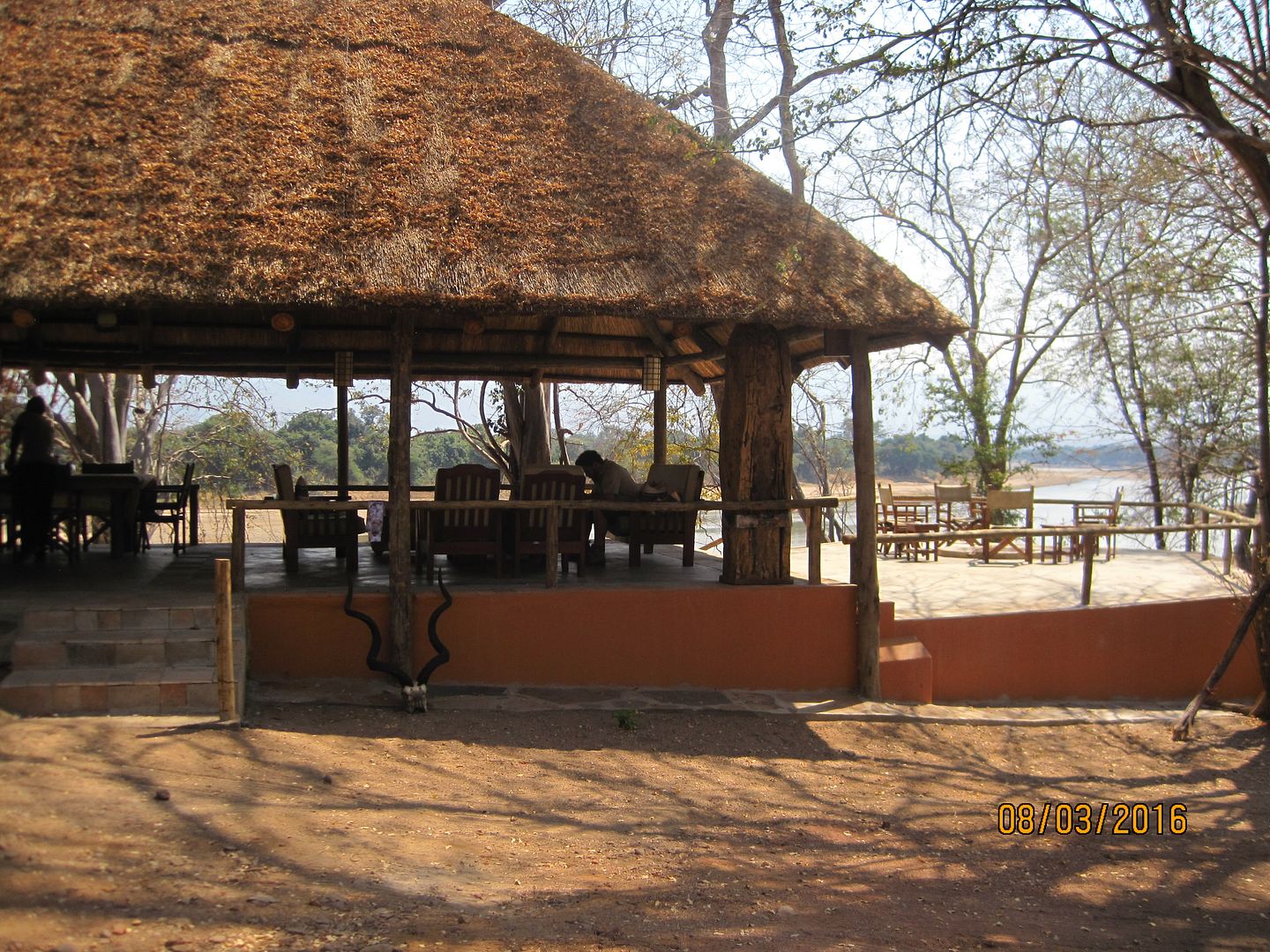 Nyamvu is a spectacular concession. We stayed in a newly constructed camp site. We were the first to enjoy the beautiful, upscale chalets. I think I was told that the owner was making improvements in anticipation of a very high ranking, local dignitary. So we were some very lucky Guinea pigs!
We were amongst lions every day. The first morning a "boomer" actually did come roaring into camp during breakfast. Andrew told me to grab my rifle and we tracked him as he left camp and headed for the thickets. The next day we encountered a young lion and lioness on the road as we sought a hippo for bait. Every bait we hung was either hit by lions or leopards. We had prides and young lions and lionesses regularly at our baits. We even robbed two 5 year old lions of their sable kill, which we rehung in another location. One morning while following tracks we were actually in the middle of a roaring contest (and the contestants were very near). But we just couldn't get an old timer on bait.
Sable, roan, impala, bushbuck, waterbuck, hippo were plentiful. Buffalo were too, but they wouldn't leave the forest, probably because of the pressure they were under from the lions. We did manage to catch and old dugga boy (my lucky number 13th) out in the open as well as a zebra.
[
By day 19, I reassured Andrew I was having a wonderful time and no other trophy could improve the safari. Then we got a radio alert that poachers had killed two elephants in the concession and there was a big lion feeding there. While I waited in the truck, Andrew, Jay, and the tracker verified that at last we had a mature lion. Plan A: The next morning we constructed a blind at the first elephant. The mature cat came in briefly and posed broadside and then went to feed on the other elephant. Plan B: We moved the blind to the second elephant. That evening two other, bigger lions came into feed at last light. I had a brief shooting opportunity at the ginger maned lion, but Andrew had me hold off. The other lion had a big, black mane but stayed low in the grass. We returned to the blind early the next morning, but they didn't return. Plan C: We built a new blind at a different vantage point and sat for several hour that afternoon. We returned the next morning, ready and waiting, and nothing came in. We later found out, there was a third poached elephant and apparently that is where the action happened as my 21 day clock ran out!
I have hunted long enough to know why it's called "hunting". I'm very proud of the hard hunting we all did and I'm never disappointed when spending time in the bush where lions roar. I thank the guys for catering to my every need and making this old gal's birthday something I'll never forget...the champagne every night didn't hurt either. But the story doesn't end here though, thanks to Steve416, plans for another "go" are in the works for my 71st birthday!!!!
------------------------------------------------------------------------------------------------------------------
As a side note: Everything everybody has written about Emirates Airlines is the truth. The most luxurious air travel I have ever experienced. LAX to Dubai non-stop (17 hours), 11 hour layover in Dubai, Dubai non-stop to Lusaka (7 hours). Thank you Kathi Klimes of Wild Travel for perfect planning and rifle documentation!