Chaps,
It has been a while in the making - eight years since I purchased the action, but I recently took delivery of my Charles Lancaster 375 H&H.
The details are are follows:
Maker: Charles Lancaster, London, England.
Calible: 375 H&H with 5 in the magazine.
Action: LH double square bridge Reimer Johannsen Magnum Mauser.
Mounts: Custom Best London style hand detachable.
"Colonial" style engraving by Dave Tallett.
Open sights: 100, 200, 300 yds with flip over warthog Moon Sight
Wood - English walnut with metal grip trap, chequering is to an old Lancaster pattern.
Silver's English recoil reducer.
Shown alongside my 1936 James Purdey 12 bore sidelock ejector.
Just need to find some buffalo...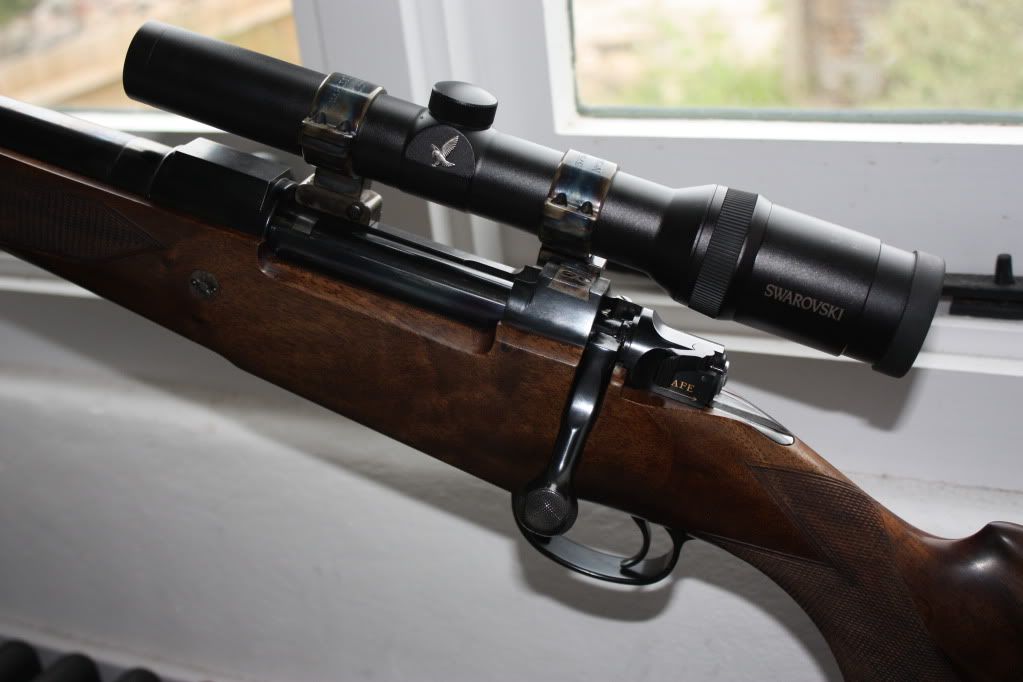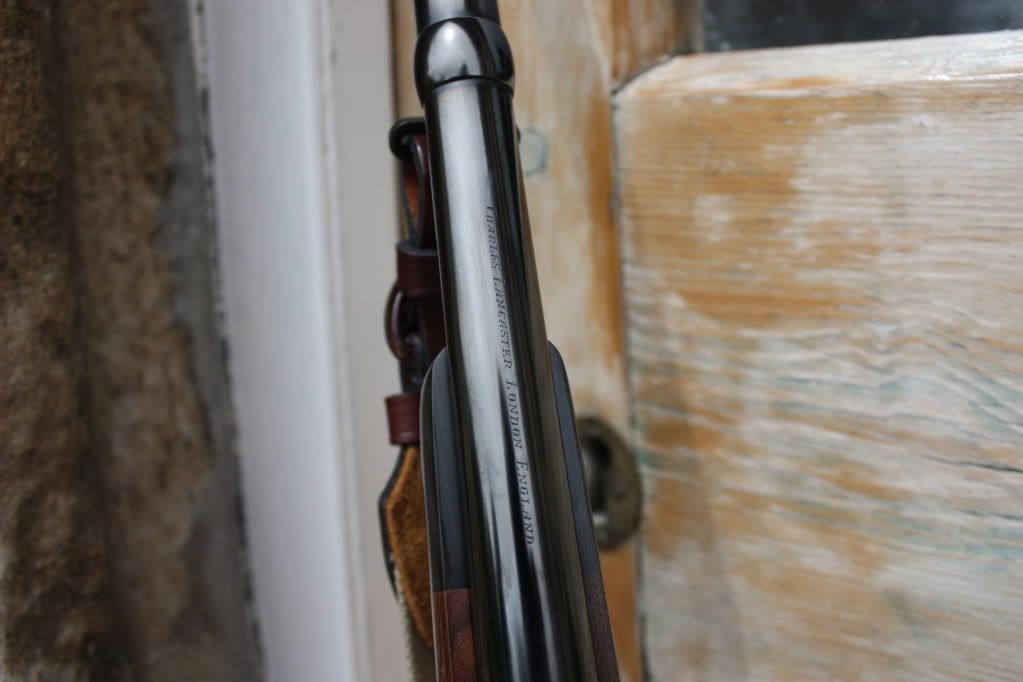 ------------------------------

Richard
VENARI LAVARE LUDERE RIDERE OCCEST VIVERE