The Accurate Reloading Forums
Trip Report : Safari in DSA with Thierry Labat
10 August 2012, 00:18
Orvar
Trip Report : Safari in DSA with Thierry Labat
NA
10 August 2012, 00:59
retreever
What a wonderful time. Emotions and the privilege to hunt the elephant. Tremendous sable.
mike.

Michael Podwika... DRSS bigbores and hunting
www.pvt.co.za
" MAKE THE SHOT " 450#2 Famars
10 August 2012, 01:05
Marty
Thank you for the report and photos, and congratulations on a great safari. Nothing like an impromptu elephant bull! The buff and sable are beauts as well. Did you measure the sable? Beautiful curve, and nice secondary growth.
I'll be in DSA with Buzz next April, thanks for stoking me!
10 August 2012, 01:10
nube
Awesome hunt!!! Thanks for the hunt report
I hope you didn't work Thierry too hard. I am hunting with him next week for 15 days. Leaving tomorrow!!!
10 August 2012, 01:17
Safari2
Great Safari!!
Could you give us an update on the game situation in Sango?
Thanks again.
10 August 2012, 01:45
GunsCore
Great report and congrats on some fine trophies.
CAUTION: I would not put photos of little Ernest on a dead elephant on this site or any other. It doesn't bother me, but I know people it would be very offensive to. The Antis cruise this site and would exploit it in a heartbeat.


STAY IN THE FIGHT!
Beautiful rifle is that the Rigby? Nice ele congrats
10 August 2012, 03:14
samir


DRSS
Searcy 470 NE
10 August 2012, 03:18
Use Enough Gun
Outstanding hunt and pics! Congrats!

10 August 2012, 03:23
mbogobutch
Fantastic Report, great pictures...Very well done
10 August 2012, 03:37
D. Nelson
Where are the pics of your huntress and her baboon????
Congratulations on your honeymoon and safari!
Best regards, D. Nelson
10 August 2012, 04:17
Cazador humilde
Congratulations. Great report and pics, especially the close-up of the ivory.
10 August 2012, 04:22
Frostbit
Nice hunt and great report. Thank you for sharing.
10 August 2012, 04:35
MARK H. YOUNG
Beautiful!
MARK H. YOUNG
MARK'S EXCLUSIVE ADVENTURES
7094 Oakleigh Dr. Las Vegas, NV 89110
Office 702-848-1693
Cell, Whats App, Signal 307-250-1156 PREFERRED
E-mail markttc@msn.com
Website: myexclusiveadventures.com
Skype: markhyhunter
Check us out on
https://www.facebook.com/pages...ures/627027353990716
10 August 2012, 04:56
bwana cecil
Congratulations on a wonderful honeymoon safari!


LORD, let my bullets go where my crosshairs show.
Not all who wander are lost.
NEVER TRUST A FART!!!
Cecil Leonard
10 August 2012, 05:34
safari-lawyer
Glad to hear that it turned out so well and that you had a good time.
Love the elephant, sable, and hyena.


Will J. Parks, III
10 August 2012, 08:59
FishN4Eyes
Now that's "making a plan"!!!!!!
Nice trophies, congrats on the nice buff, sable and the bonus (?) elephant.
Pretty damn good plan "B".
10 August 2012, 09:42
Bwanna
What a great hunt. Congrats. That Pedza camp is one of my favorites in the Valley.
10 August 2012, 17:12
R.Jolly
Well done on a great hunt. Looks like you will be back for more eles.
10 August 2012, 17:14
JudgeG
Glad that you, yours and Lil' Ernest had a good safari! Great pictures and a fine report!
JudgeG ... just counting time 'til I am again finding balm in Gilead chilled out somewhere in the Selous.
10 August 2012, 17:59
Orvar
Marty, yes, the Sable is 37.5" on both sides, but with very large bases. I am thrilled!
Rug, yup, that's the Rigby.
10 August 2012, 18:02
Orvar
We're at Sango now and there is tons of game! Unfortunately, the situation is not resolved - but i am 1000% with the local owners on not bending, as it would only be the beginning of the end...
10 August 2012, 18:04
Aspen Hill Adventures
Great bag!
~Ann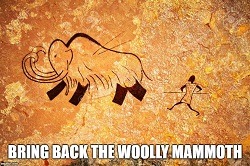 10 August 2012, 19:09
matt u
Wonderful Report!!
Thanks,and Congratulations
10 August 2012, 19:20
dukxdog
Splendid report!


GOA Life Member
NRA Benefactor Member
Life Member Dallas Safari Club
Westley Richards 450 NE 3 1/4"

10 August 2012, 22:31
Svinejakt
Congratulations with an amazing Hunt. I think you just completed my dream hunt. And all in 8 days. Just amazing.
10 August 2012, 22:44
Pulicords
Terrific hunt! Congratulations and thanks for sharing!
10 August 2012, 23:27
Dave Fulson
Wonderful hunt report. Congrats on a very successful safari in the bag!


Dave Fulson
11 August 2012, 08:26
pagosawingnut
Great hunt report. Congrats on your hunt and marriage. You are lucky to have a bride that will go with you. Sounds like a keeper!
11 August 2012, 18:18
bwanajay
Congrats. Thanks for the report and pics.
11 August 2012, 20:02
Fjold
Thanks for thee hunting fix! Great pictures there and some beautiful animals.


Frank



"I don't know what there is about buffalo that frightens me so.....He looks like he hates you personally. He looks like you owe him money."
- Robert Ruark, Horn of the Hunter, 1953

NRA Life, SAF Life, CRPA Life, DRSS lite


12 August 2012, 11:13
Buzz Charlton
Wow that was a quickly done report- and a brilliant one- It was a pleasure to meet you and your beautiful wife down in Dande and congrats on a great hunt with "Bull Butt"!! He has proved now that he is top dog getting another great bag outside of the SAVE! Well done guys and hi to Nevin- he was my examiner many years ago!
12 August 2012, 13:36
Orvar
Thanks Buzz. Let us know if you're back in town this week.
Cheers!
Orvar
13 August 2012, 16:41
Buzz Charlton
Guys not sure when you back but I am in town till sunday and would love to have that drink we chatted about! My number is 0772136413- give me a call when you get to town- hope you are having a great time at Sango! Cheers Buzz
13 August 2012, 19:39
AJN Hunting
Orvar,
Fantastic report sounds like the near perfect Safari.
Small world as well. I went to school with Ben Mavros in the UK, if I remember correctly Patrick is his Father.
A good guy.
Alex


Alex Nielsen

13 August 2012, 23:23
Orvar
Yup, and Ben is here and in top form!
14 August 2012, 04:39
A.Dahlgren
Very nice Orvar ! The first pic with the sexy rigby is a classic. Great old animals all around ! Looking forward to more pics
Best
AD
14 August 2012, 12:02
Harris
Excellent report and pictures. Your Rigby is gorgeous.



The price of knowledge is great but the price of ignorance is even greater.
15 August 2012, 03:19
hunt99
Awesome Sable! Well done!


I hunt to live and live to hunt!
15 August 2012, 10:45
fairgame
Great elephant and some very desirable trophies you have there.


ROYAL KAFUE LTD
Email - kafueroyal@gmail.com
Tel/Whatsapp (00260) 975315144
Instagram - kafueroyal