Country: Zimbabwe
Dates: October 31 - November 11, 2013
Areas: Dande North and Dande Safari Area
Outfitter: Charlton McCallum Safaris
Professional Hunter: Alan Shearing
Airline: Ethiopian Airlines
Rifles Used: Sako 75, 9,3X62 (Hornady 300gr DGS Solids)
This will be my first hunt report here; previously I have only posted some pictures in Antons thread about hunting in Scandinavia
http://forums.accuratereloadin...8321043/m/1731051481
This trip is my first African safari; my only previous experience of hunting in Africa is restricted to predator calling in South Africa.
Born in the -70ths and grown up with propaganda from WWF and similar organizations, I early knew that animals like elephants and whales were not to be hunted. This opinion kept with me even though I started hunting far too young. Everything changed when I took a PhD course in savannah ecology in Botswana 2001. Then it was totally clear for me that the African elephant is a game species that you can hunt and that the only way of conserving this species outside of national parks and high fenced reserves is by wise use hunting. After that I have had an urge to someday be able to hunt the African Elephant.
Then it only took 12 years of money saving (to be a biologist is not the occupation you should have money-wise if ele hunting is high on your agenda…) to make this dream come trough.
The trip from home to Harare took 33 hours so we were quite tired when we arrived. Myles and Olivia took us out for dinner the first night and after that we had a good sleep in the B&B. The following morning, the appy Graham droved us down to the camp in the Zambesi valley.
Day 1-6
We were quite well aware of the fact that this time is the worst time of the year to hunt ele bulls in this area. It's just not the right time for them. This proved to be right. During these days we drove everywhere looking for tracks of an old bull. There were no tracks to be found. Thousands of tracks of cows, calves and young bulls all over the place, but no old bulls. We did track young bulls every day to see if they have joined up with older bulls. During these days we found one older bull with broken tusks and one small bull that seemed to be old and in bad condition.
Day 7
This day we checked water sources in a dry river bed close to a village. We were called by some village people when we walked by. They have had a bull in the village the same morning. We tracked the bull down and it proven to be the same bull that we had a look on the second day of hunting. Now we found it in open area and Alan had no problem judging it. It was in very poor condition and when it changed shadow tree we could see that it had three bullet holes in the back from poachers. The poor bull was very skinny and obviously not doing well. We snuck out and Alan radioed to Parks and reported this. During this time Emma and I decided that if Parks would deny a mercy kill on this bull, we would take it on our license. After some 20-30 minutes we got Parks on the radio with an OK to make the mercy kill. Alan killed the bull with a perfect brain shot on 8 m (he did give me the chance to kill it but I tried with two bullets and did not connect with the brain, difficult shooting when the animal is in movement). 100% Alans ele.
Soon the villagers arrived to recover the meat. Sorry to say the right back leg of the bull was totally rotten. Regardless of this they wanted the meat. We claimed the right leg as a hyena bait to ensure that no one would eat this. I do not have a soft stomach, but this recovery of a wounded and infected elephant was a little bit over the edge. If it would have been a wounded moose at my hunting area I would have left it to the scavengers.
Day 8
Checked the hyena bait with no result. The hyena would probably not eat the rotten meat out of this bull…
No tracks of old bulls this day either.
Day 9
We checked some water source in the morning, nothing. Now Alan called for an Tribal Council. There is no old bull in the area, we have checked every water source at least twice, some six times for tracks. Thousands of cows, calves and young bulls but no older bull. Alan offered us to try to shoot a younger bull with some nice ivory but I resisted. We decided to move the hyena bait and then go for a lunch in camp. After that we would focus on hyena and plains game for the next two days. We started to drive towards the hyena bait and after 30 minutes driving the first tracker Maplan started spanking the side of the car, Old Bull! Suddenly there was a track of an old bull, the only problem was that we had not driven this road before and the track was at least 24 hours old. Despite this, Maplan and Martin were eager to try to track this bull, the first track of an older bull we had found during 9 days. It was early in the morning and we left Bernardi with the car and started to track down this bull. Being from Northern Sweden this heat is something really different. This was the worst day of all concerning the heat. We tracked for many hours, I am full of respect for the trackers. When they lost track, we headed for the shade when they worked to find track. During the day our Iphones stopped working due to the warm temperature, then the range finder in my Swarovski binoc seized to work. I did really understand that it was warm when my Garmin GPS stopped to function. Late afternoon we found a wallow were the bull had had a good mud bath for hours. After that it was just some 500 meters of tracking before Alan saw the bull feeding. Alan said that it is a mature bull with black ivory. He told me it had a good head and that it was old but he was not sure of the weight of the tusks. I couldn't care less, if it was older than me the weight of the ivory was not important. We stalked into 18 meters when the bull heard that something was happening and looked directly towards us. Alan told me that it is now or the bull will run. I took aim for a frontal and shoot. Much to the surprise of many (people have told me that the 9,3 is to small caliber for this animal) the bull went straight down. Alan told me to put one more bullet into the chest but that was not really necessary, the bull never heard the shoot. Later we found the bullet in the neck muscles, it had traveled through the trunk all the way through the skull and ended up in the neck. A dream had come through. Maplan judged the ivory to 40 Ibs, Alan is still undetermined about the weight, I will post the Ibs when Buzz e-mails me the correct numbers…
Day 10
Was spent recovering the elephant.
Day 11
We started the day bay stalking in and check if there was any hyena feeding on the skeleton but no result. After that we went stalking for plains game. I shot a good bush buck.
Day 12
We stalked the skeleton in the morning when it still was dark. We heard something eating but not on the carcass. When the light comes the eating sound is till there but far to the right of us. We decided to try a walked up hyena with no result, to much leaves made our stalk noisy. It showed that the hyenas had moved one of the legs app. 80 meters away from the carcass.
The rest of the day was spent plains game hunting with no result.
All in all a fantastic hunting experience with very skilled people. Alan had the challenge of being a PH to two biologists with never ending questions about flora and fauna. He did not fail any task and after some days we were convinced that he was withholding us some university degree in biology but he resisted. I am still in doubt that he is telling the truth about this… The accommodation was perfect and we would really like to recommend anyone thinking of ele hunting to choose CMS as outfitter. Also nice to meet Mike Jines for some nights in camp in his and Buzz pursuit of a lion.
100% Alans ele
Turning Alans ele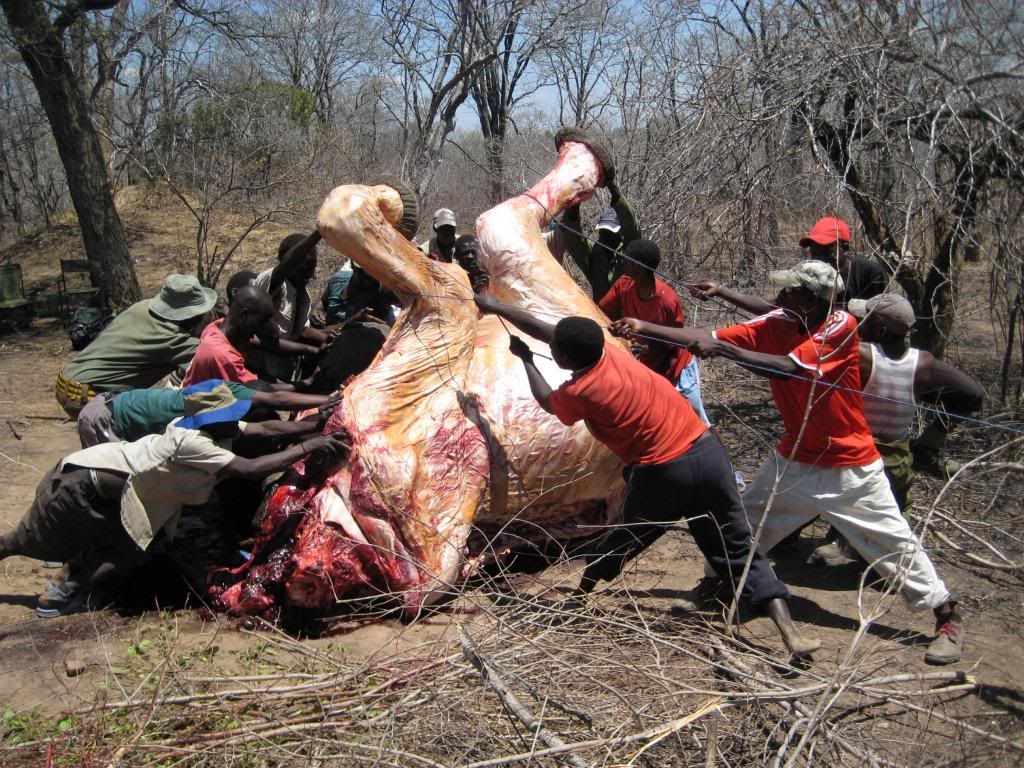 Infected wounds from poachers bullets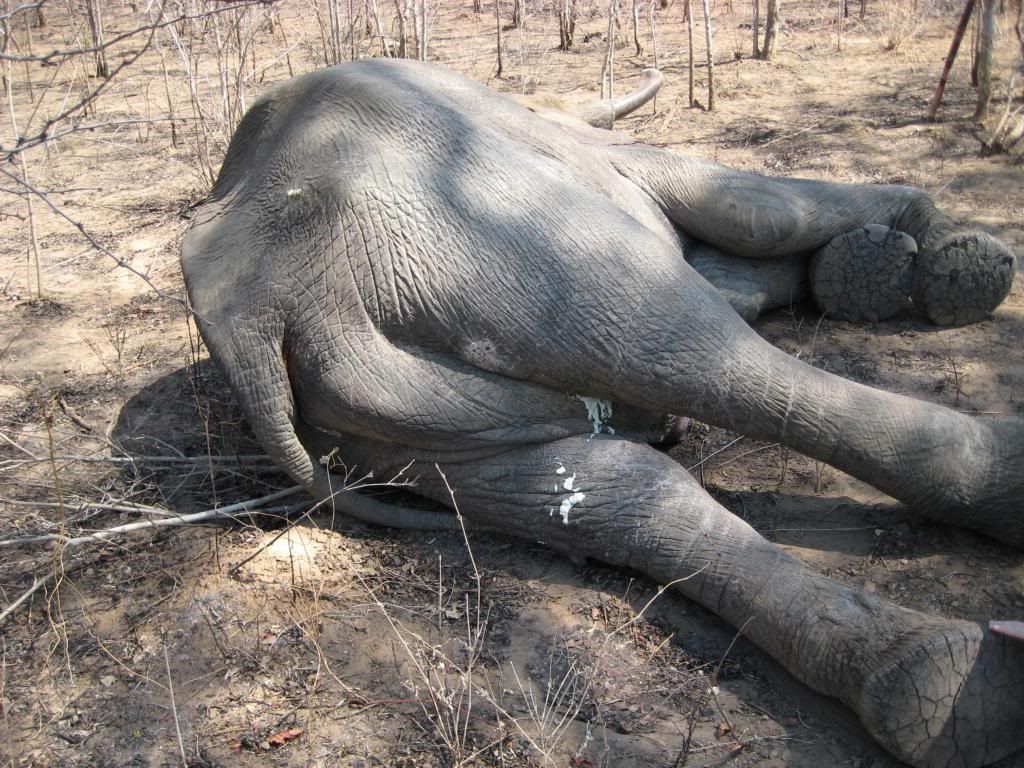 After 3 days with the gun sling I trowed it away, always wondered why african hunters go without sling. Now I know...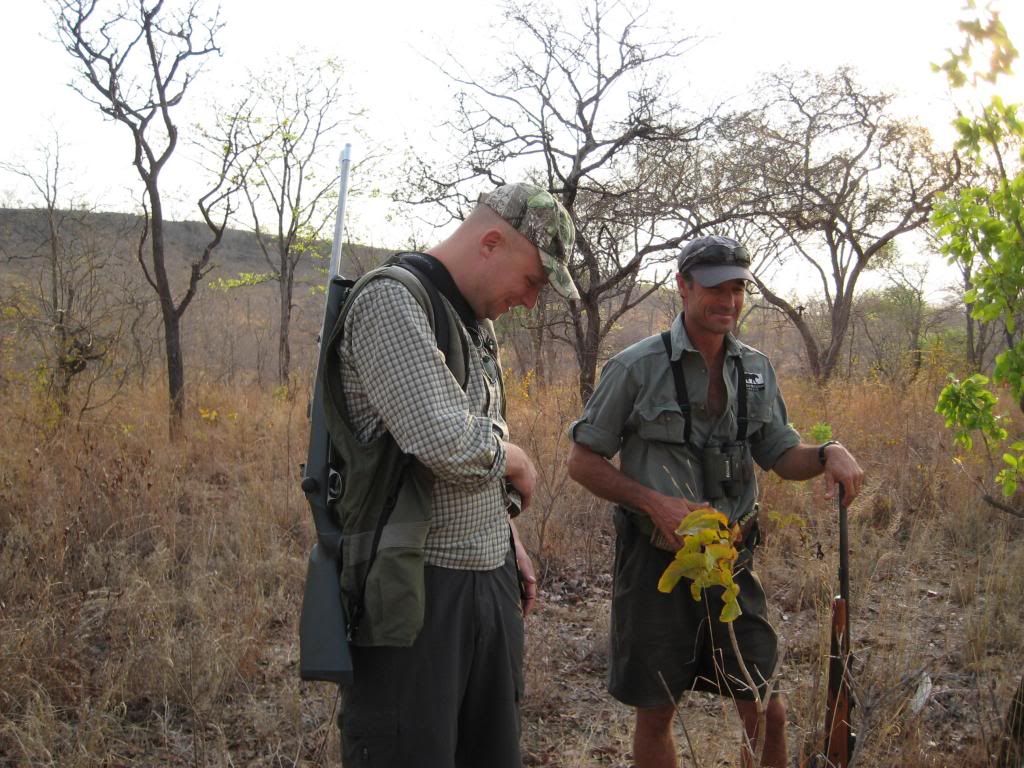 Company for sun-downers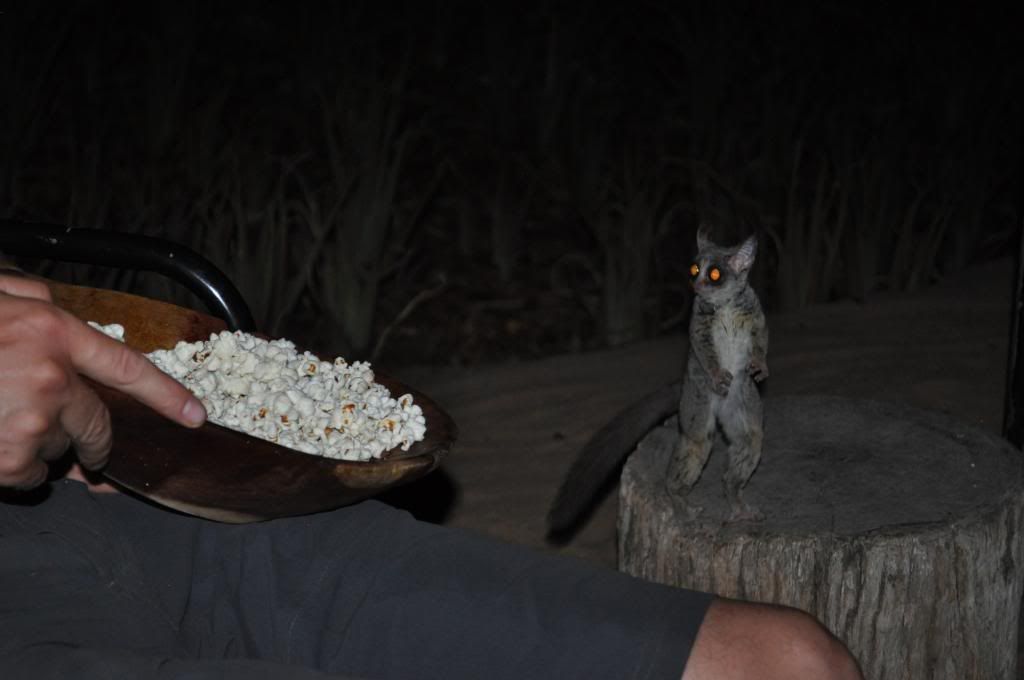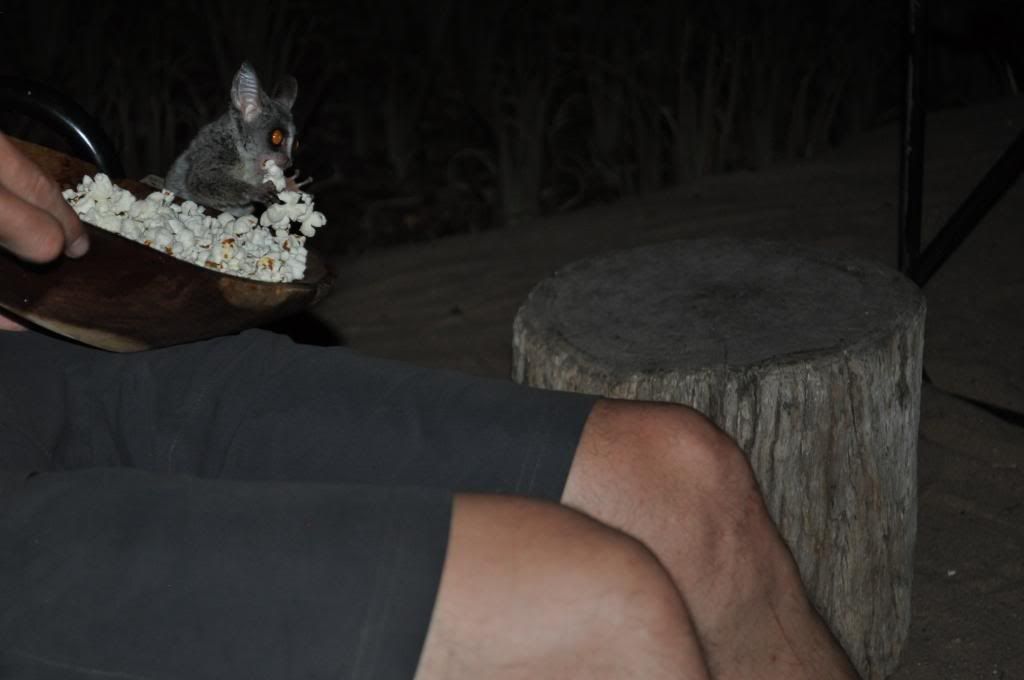 Second night we figured that it was to hot to sleep inside the cabin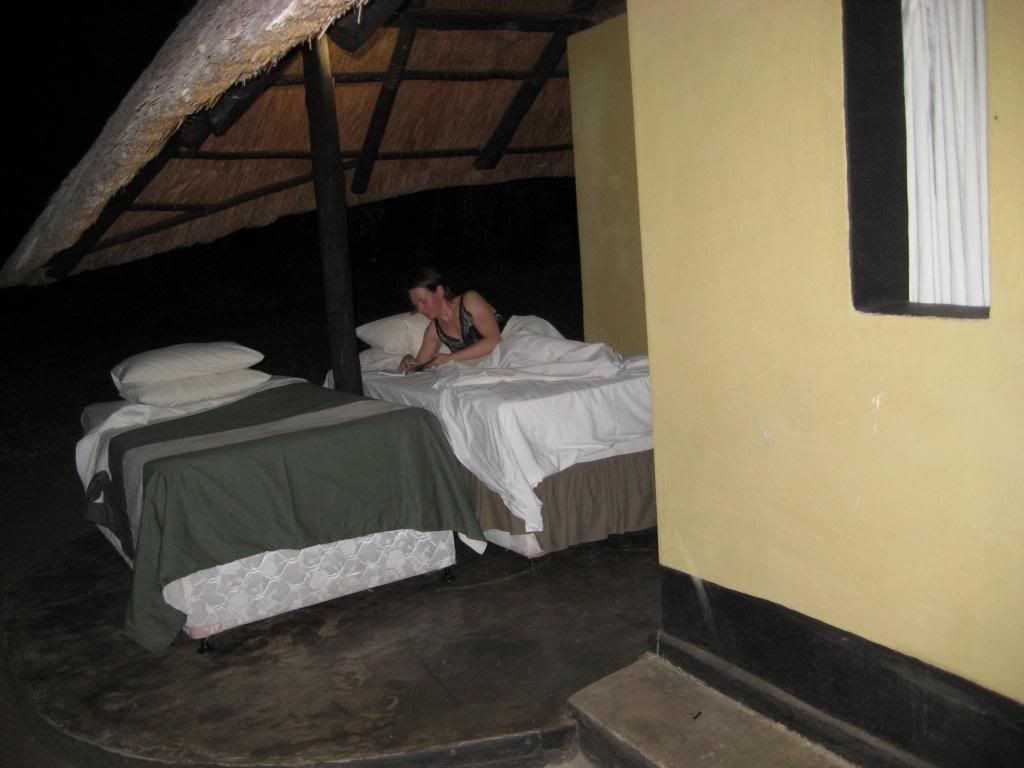 Downside of my bed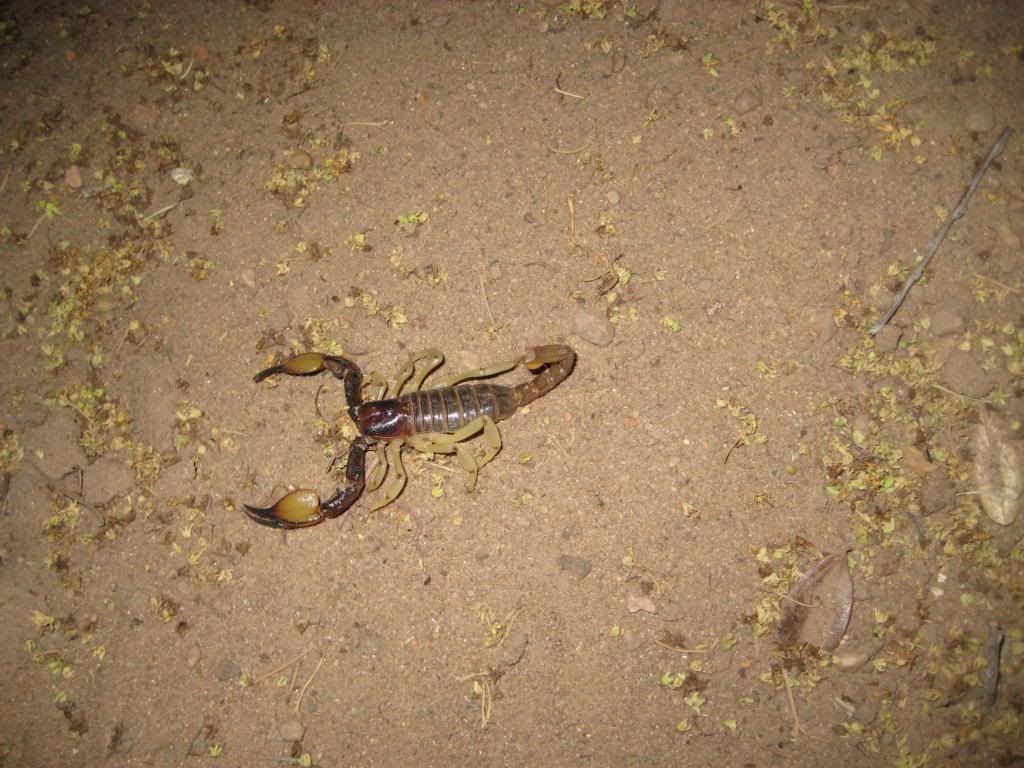 Very clear that it was no shooting in camp
My bull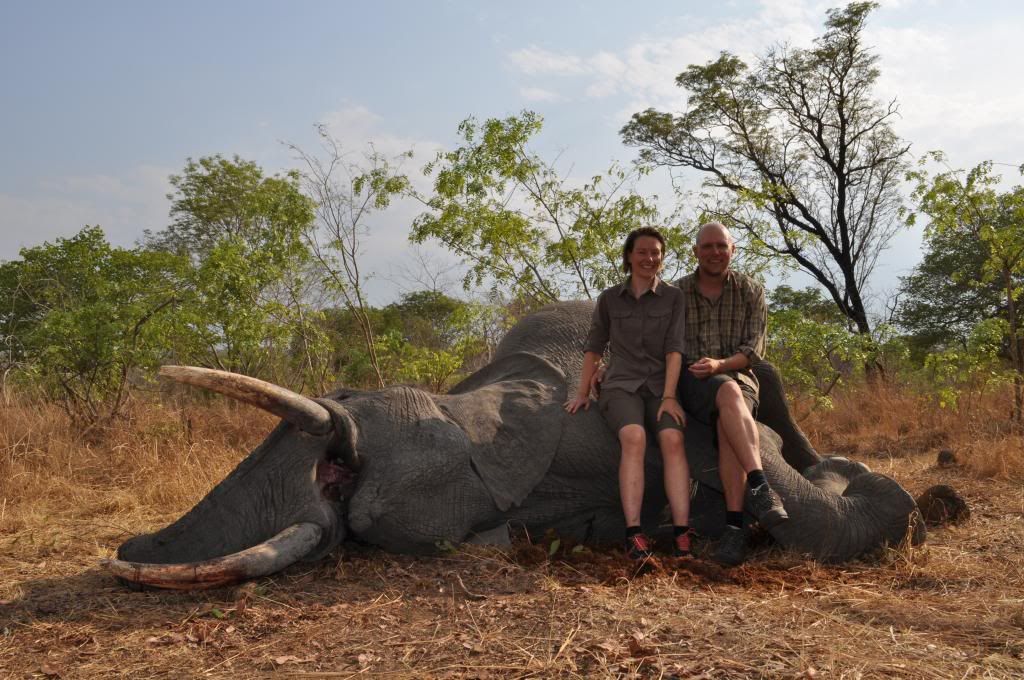 The team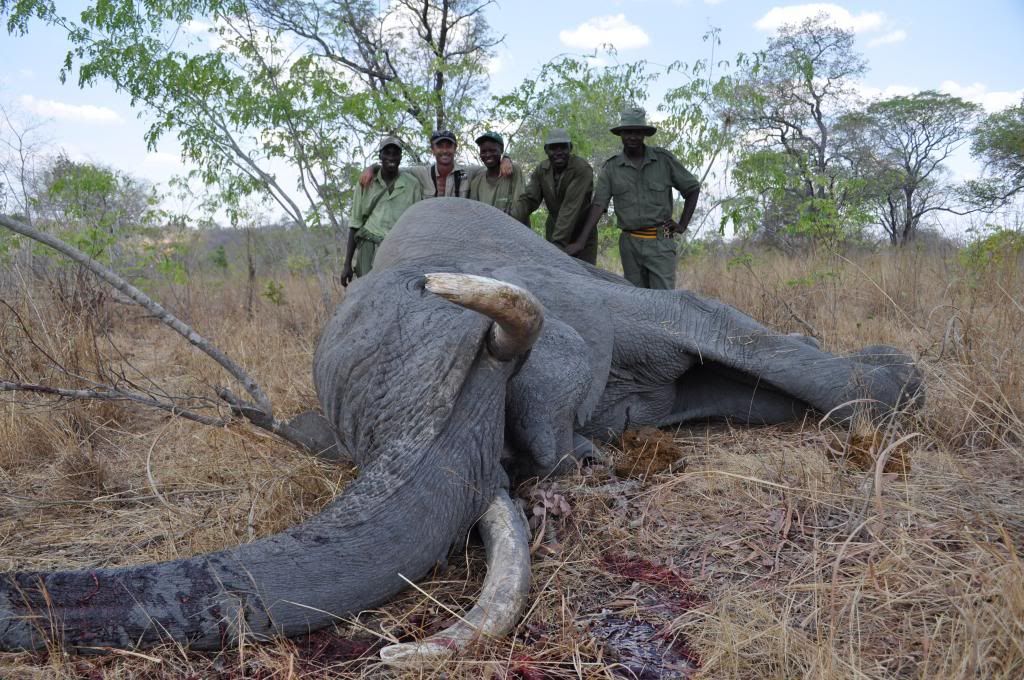 My wife Emma and the bull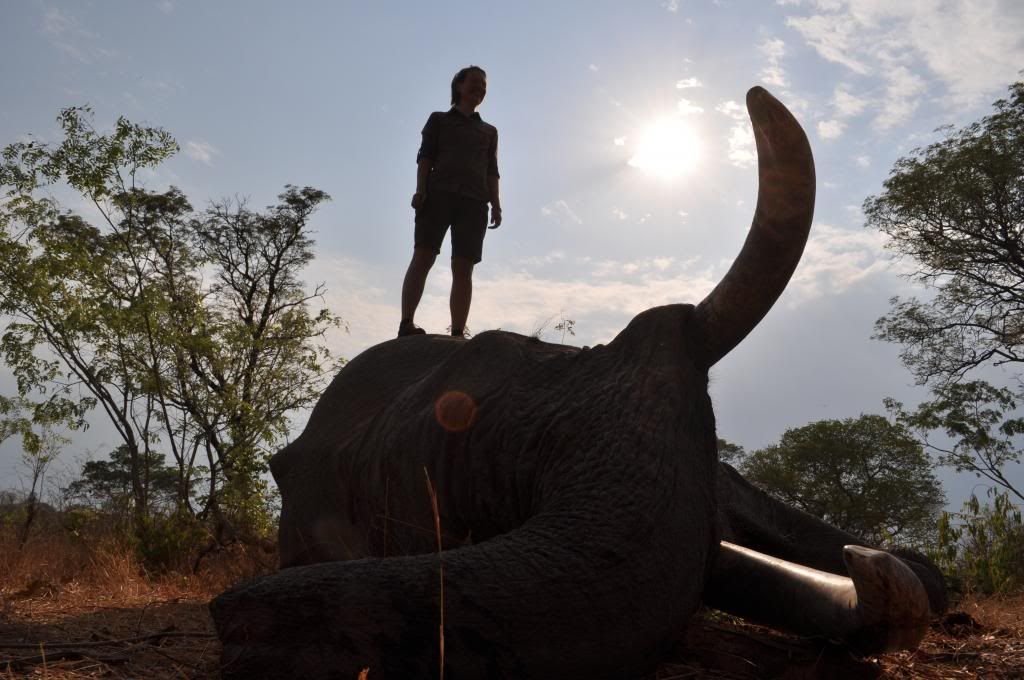 Skinning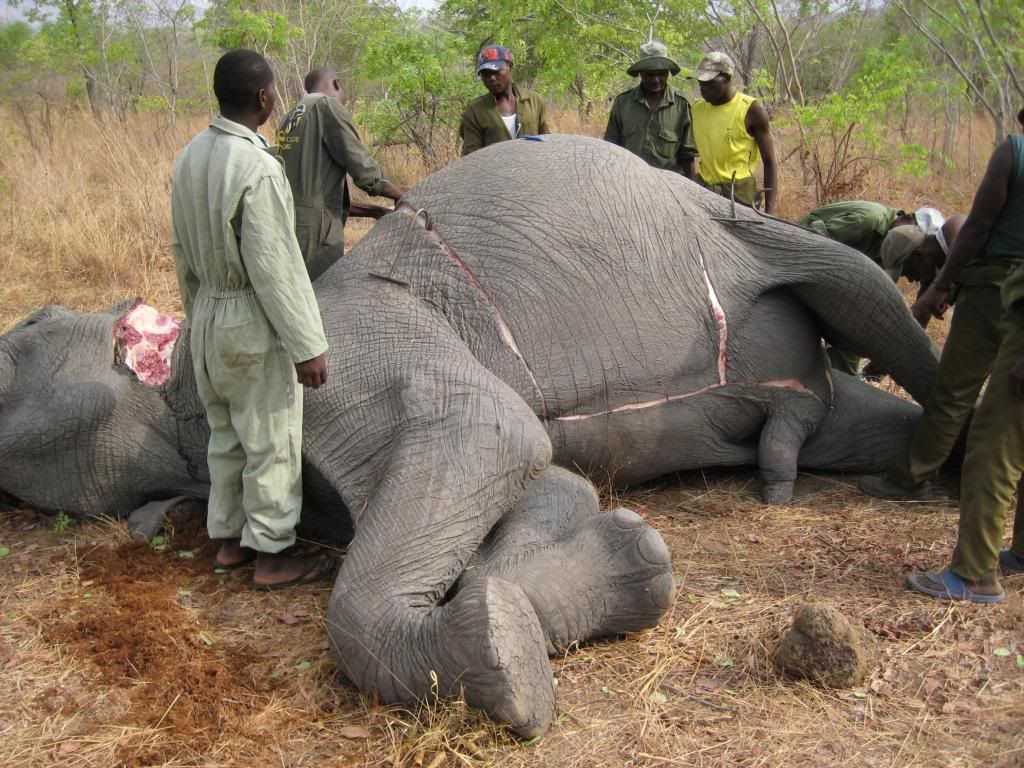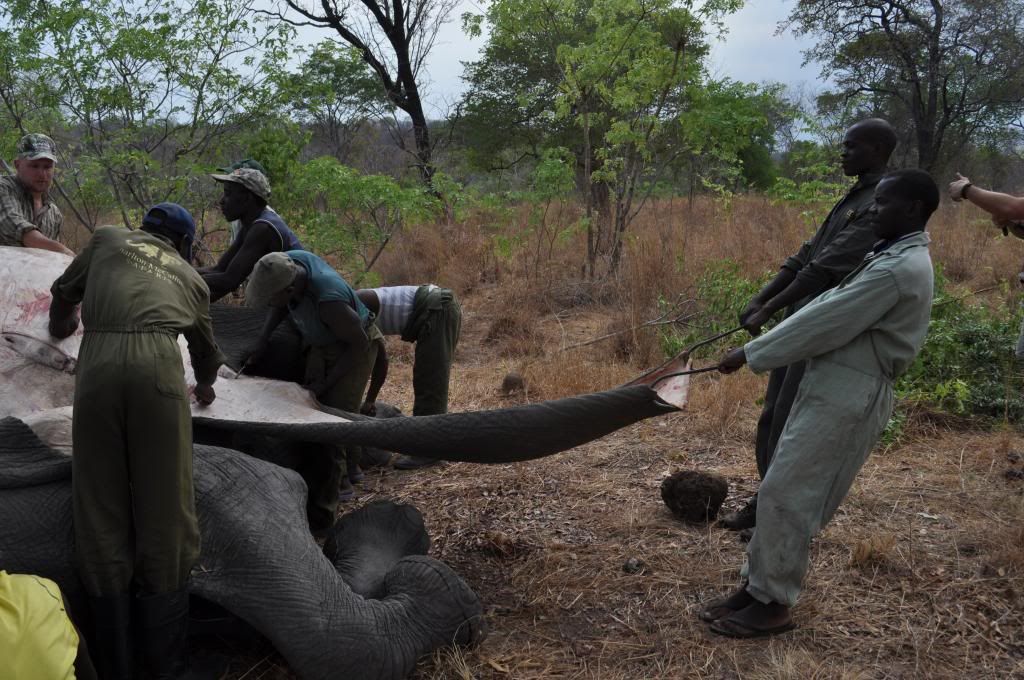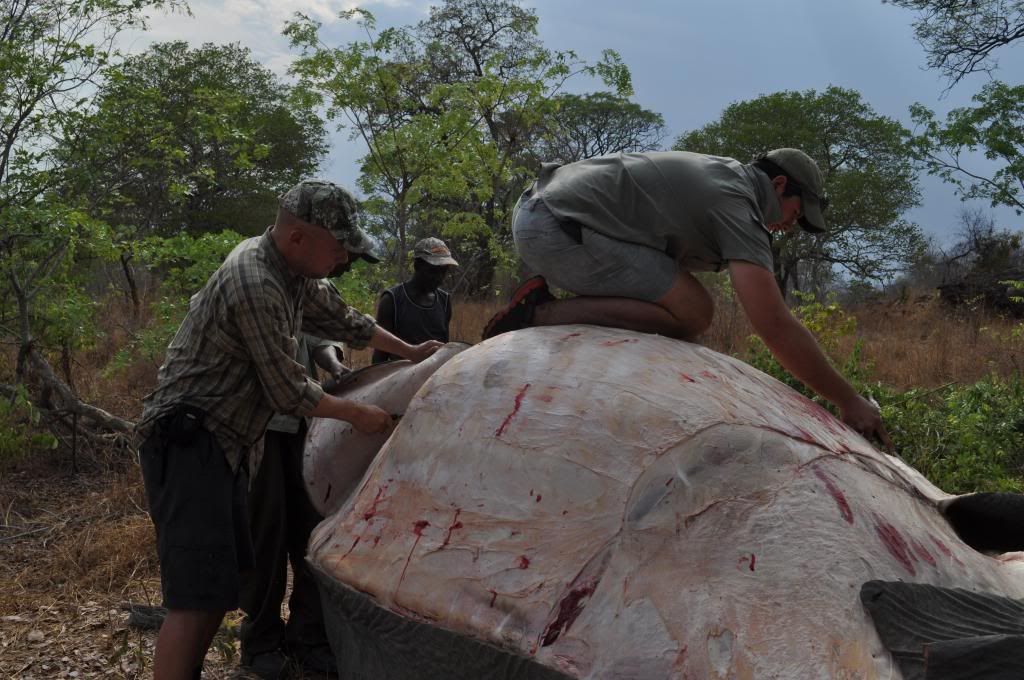 Sirloin size of ele is surprisingly small, quite the same size of a big bull moose or a grey seal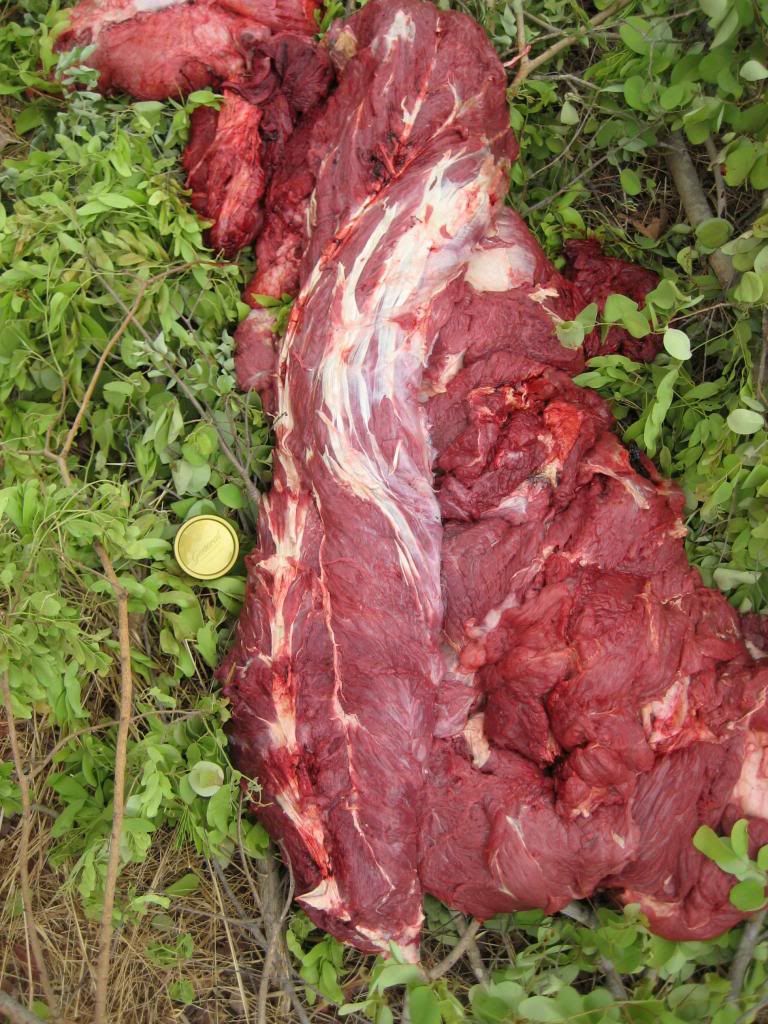 The heart of a ele bull is quite big...
Bullet recovered in the neck after a frontal shot
Ele kebab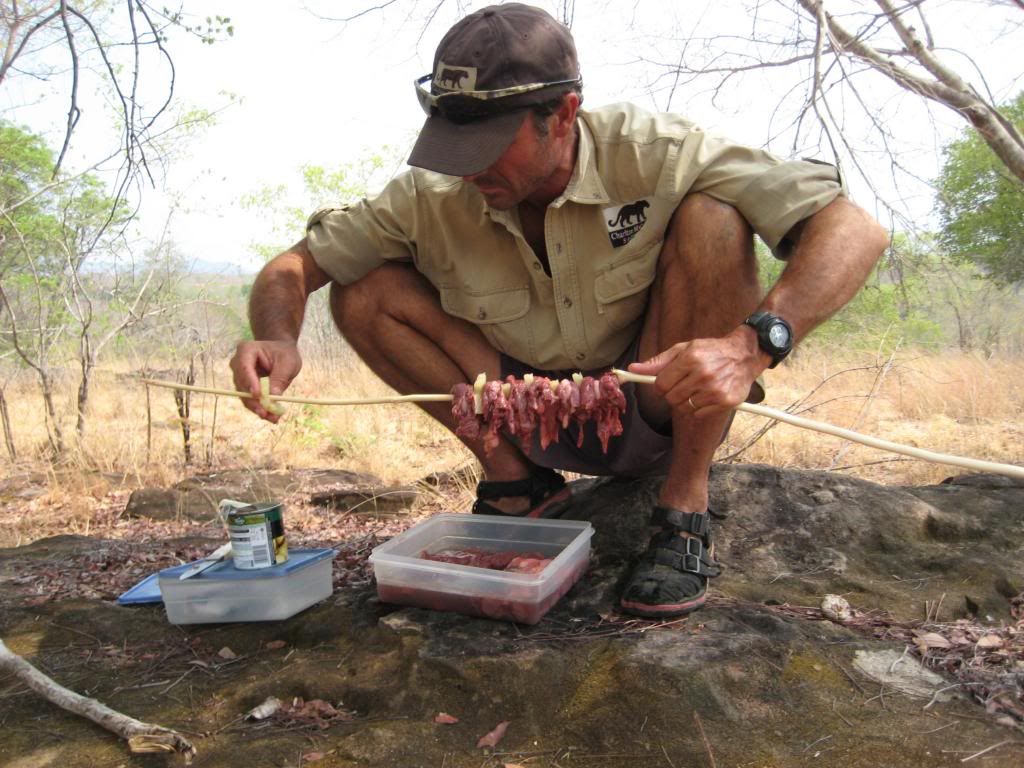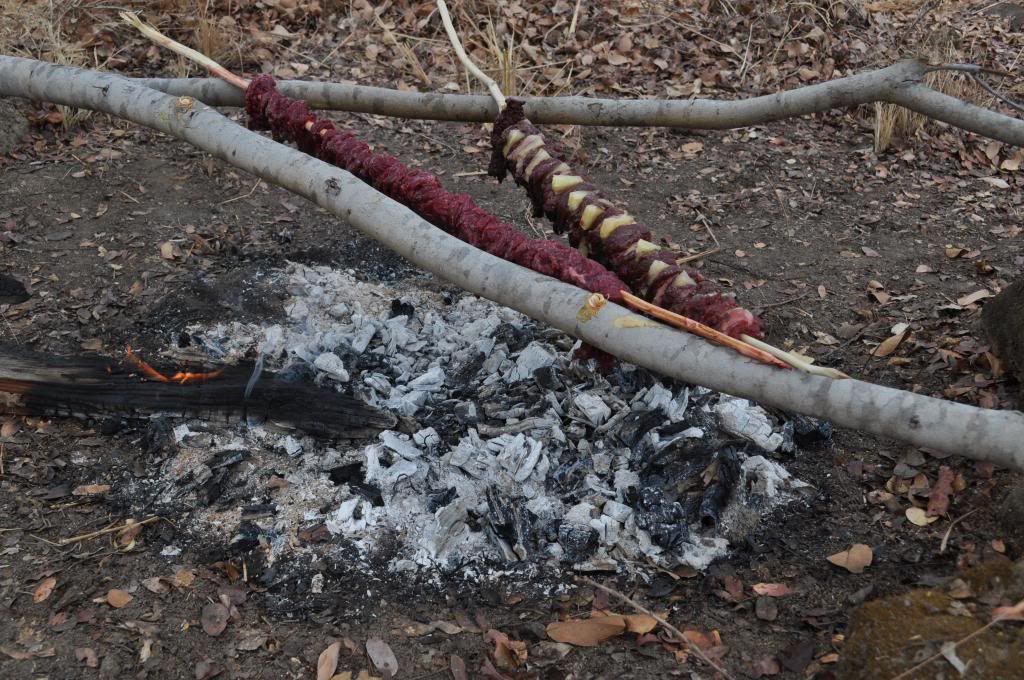 Buzz gave me a cigar to be used when I got my ele, it was very nice but I´m not a connoisseur
My bushbuck
Maplan the ele tracker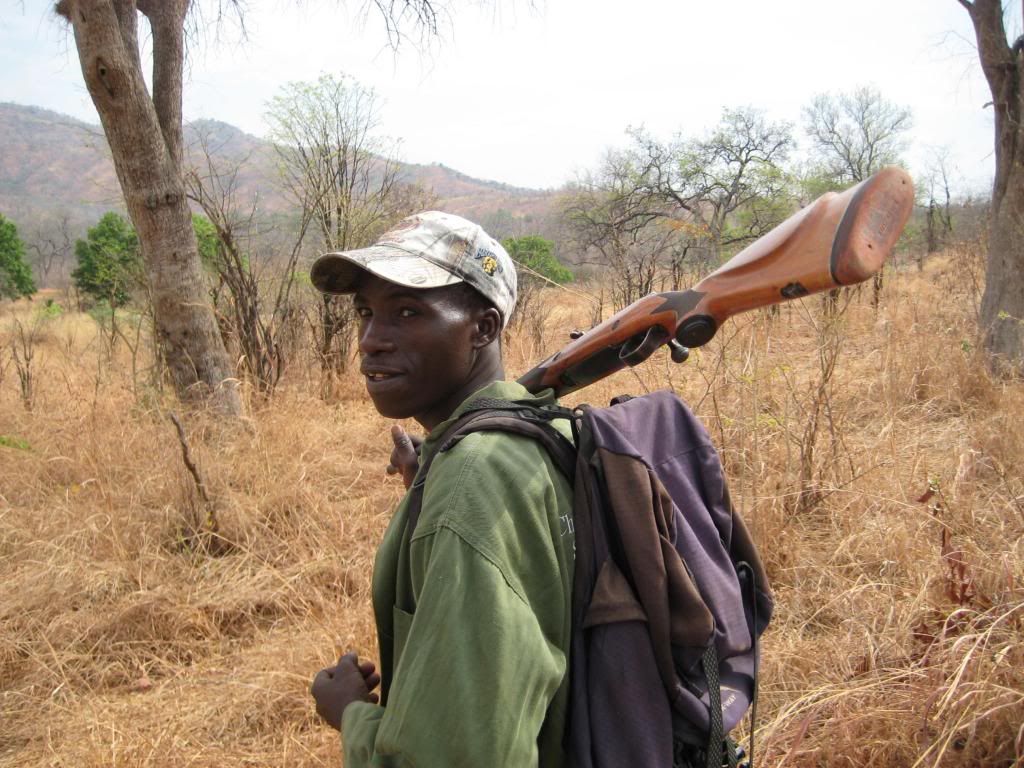 Maplan and Martin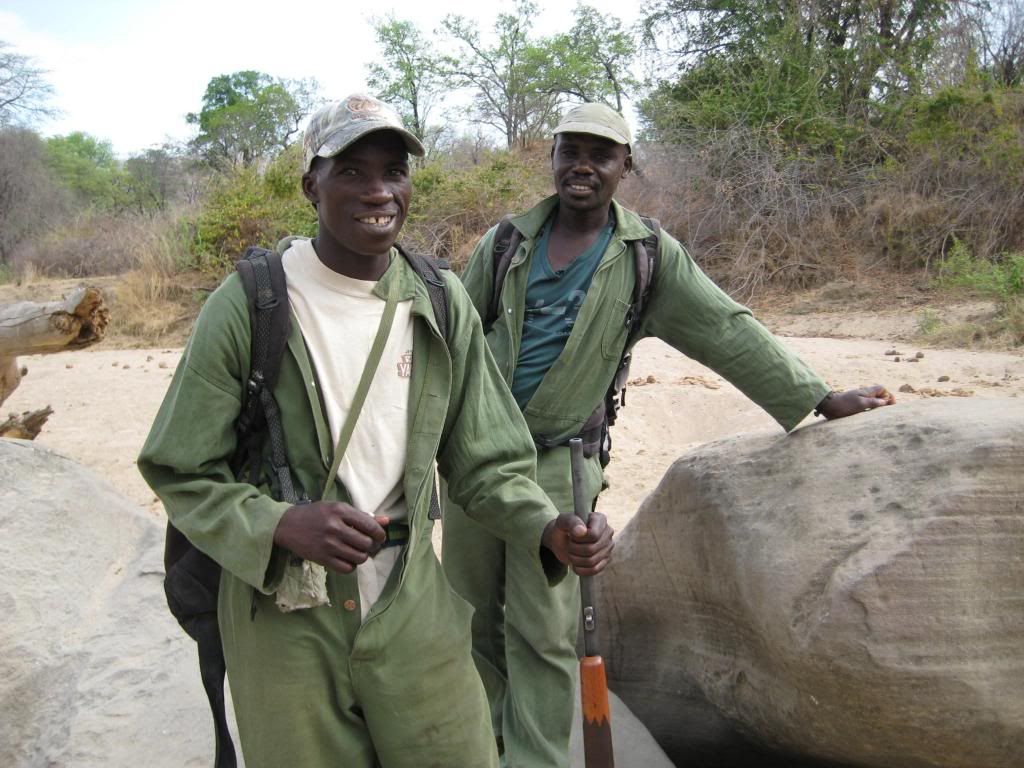 The skeleton left for hyena bait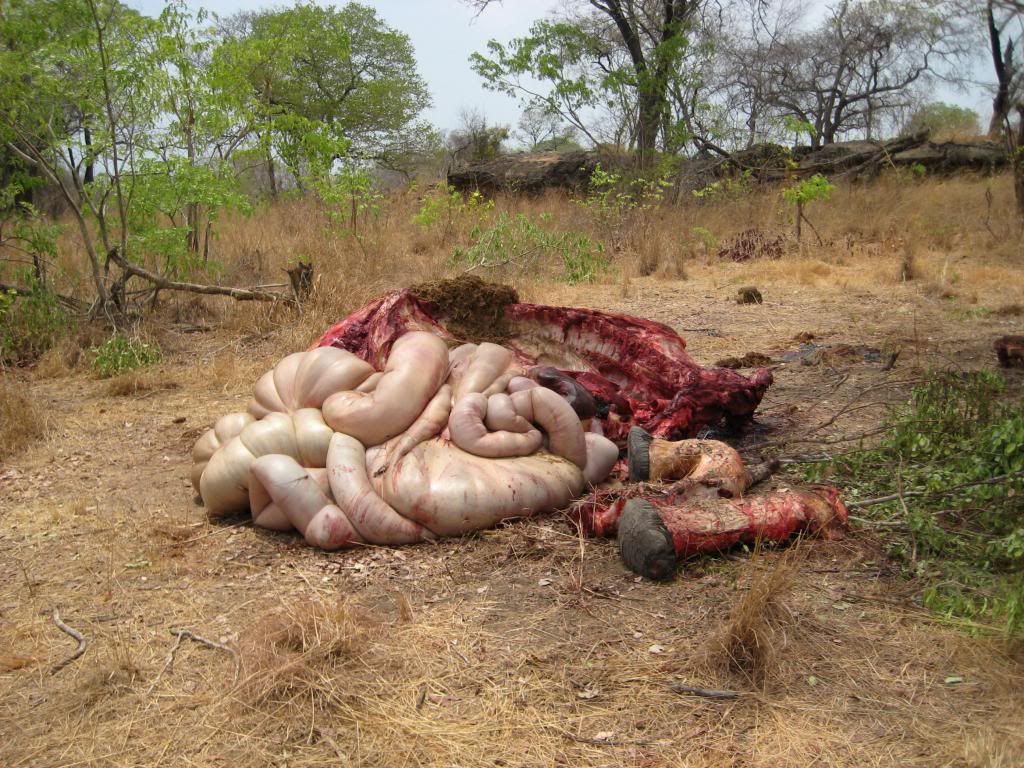 One day with vultures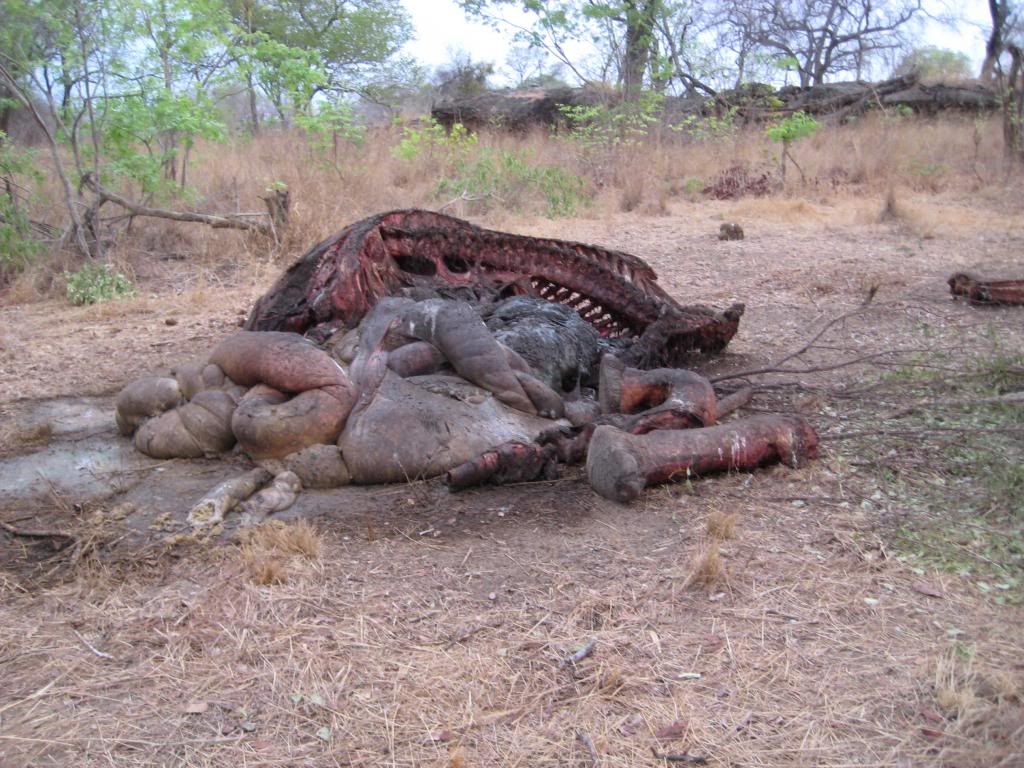 One night with hyenas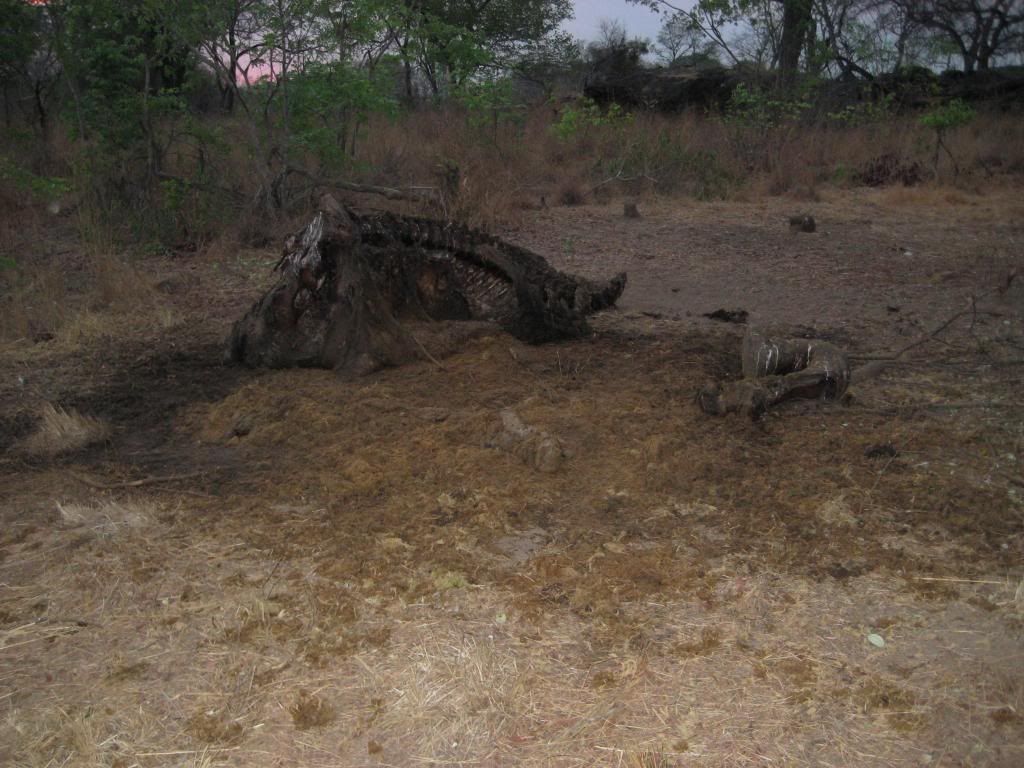 Alan, fantastic PH
Alan really don´t like the mopane bees
The game scout that was very kind to carry my backpack found the Swedish grouse hunting ryggsack gun carrying system comfortable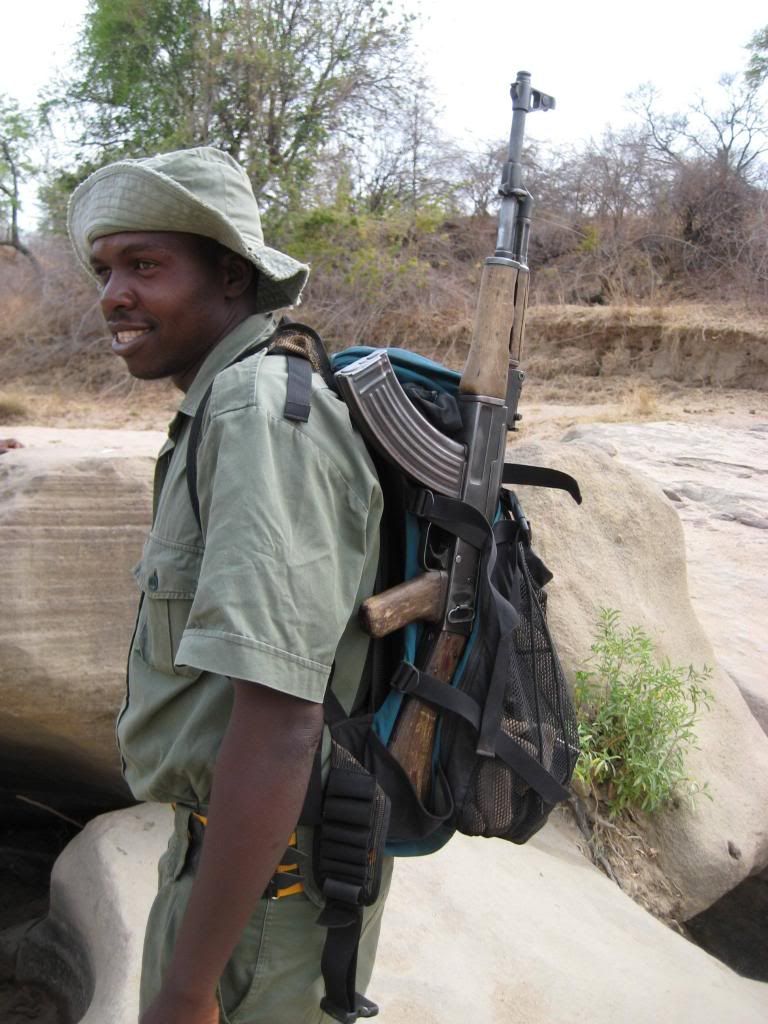 Last day we finaly found a snake, a rock phyton (Phyton sebae)
The bushbayby washed its hands in the appys Grahams gin and tonic, much to our amusement....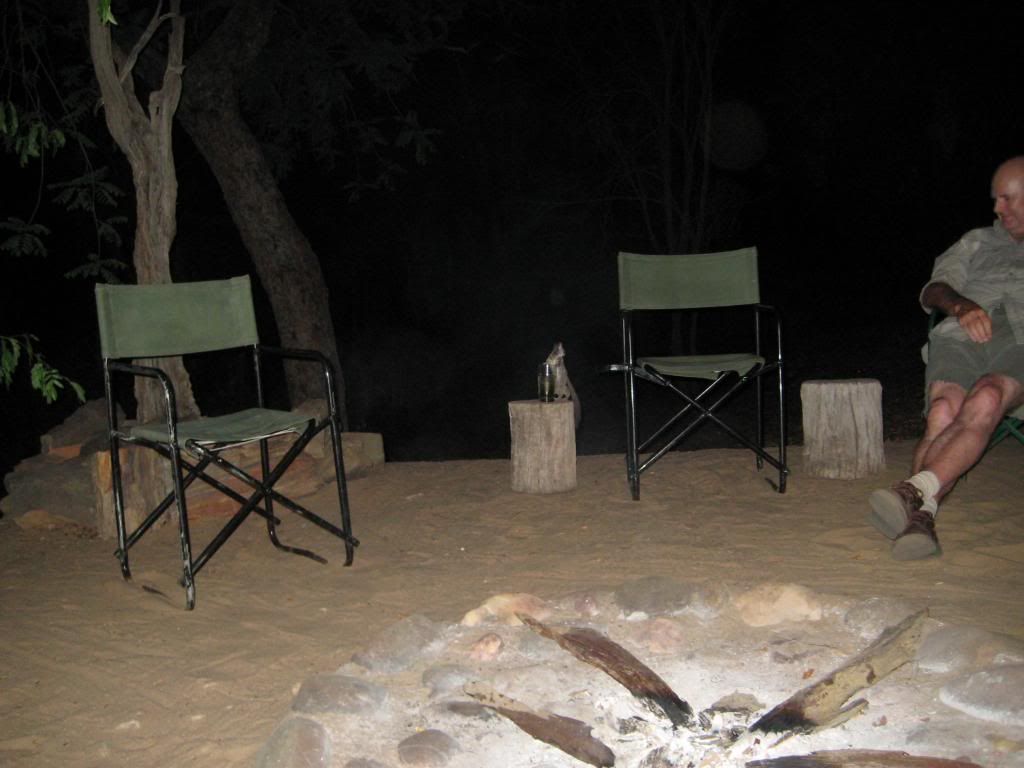 The only flat tire of the trip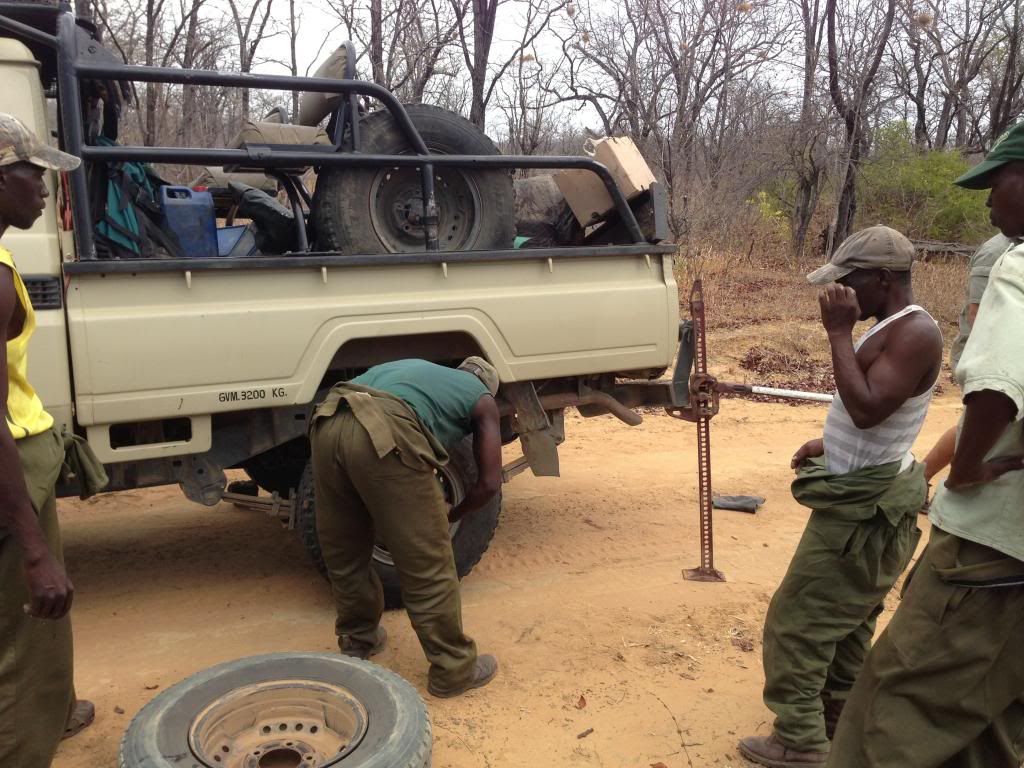 Lion tracks