This was a first time try for me and the result was edible.

Used a standard pie dough mix.
Ingredients:
Meat of four squirrels that was pre cooked and deboned via the crock pot.
Wild mushrooms from my woods that were put up last summer. Included were two chanterelle species, Hericuim, a variety of boletes.
From my garden were carrot, shallots, red onion and elephant garlic.
I added a piece of Vermont Cabot extra sharp cheddar in each pie.
Seasonings included tarragon, black pepper, salt and Old Bay.
Bacon grease for the skillet.
One egg and a splash of water beaten together.
~~~~~~~~~~~~~~~~~~~
I used the Jiffy pie crust mix, three boxes since I had quite a lot of filling. I am not a good crust maker and this is always a huge mess as pictured. Put the dough balls in the fridge to cool for a couple of hours.
I chopped all the onion, garlic shallots and carrot in a food processor then sautéed this in bacon grease in a cast iron pan. Mixed it all with the squirrel meat and listed seasonings.
I hate rolling dough, I am not good at it, but rolled out as best I could large circles of dough. Placed the cheese down first then the filling, all on one side of the flattened dough and then covered the filling and made a mess trying to seal each pie. I tried a few variations on sealing the pies. I turned the ugliest ones sealed edge down and they looked like little footballs. I did egg wash the tops.
Baked at 350F for an hour. Put some brown gravy over the top to serve.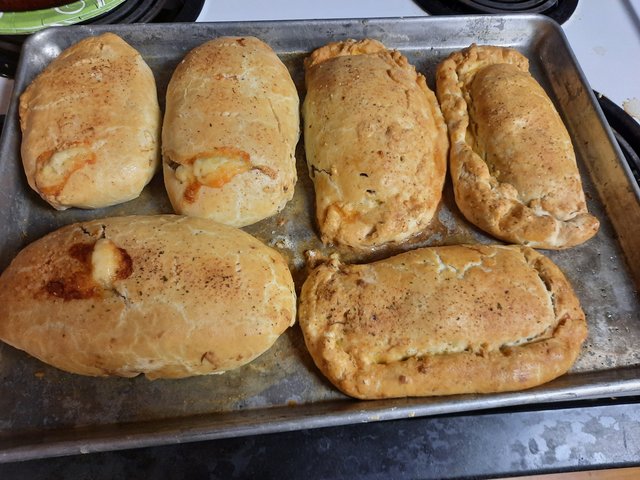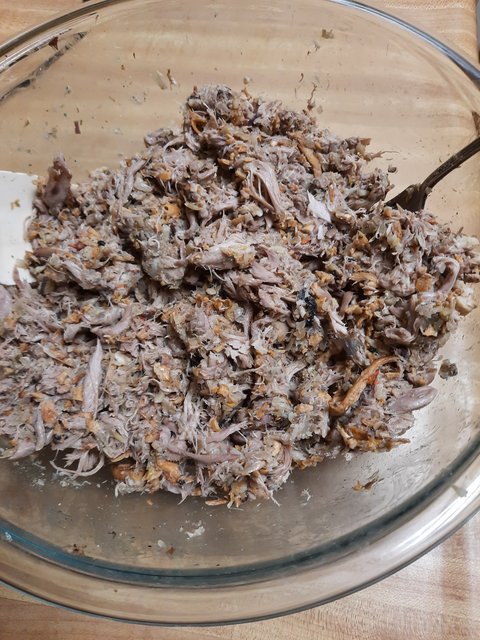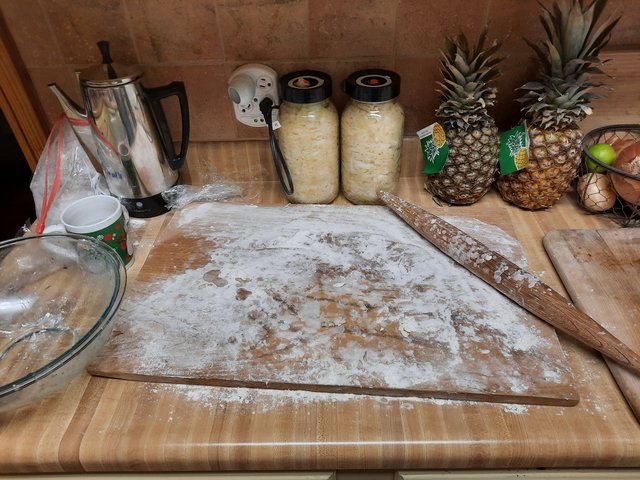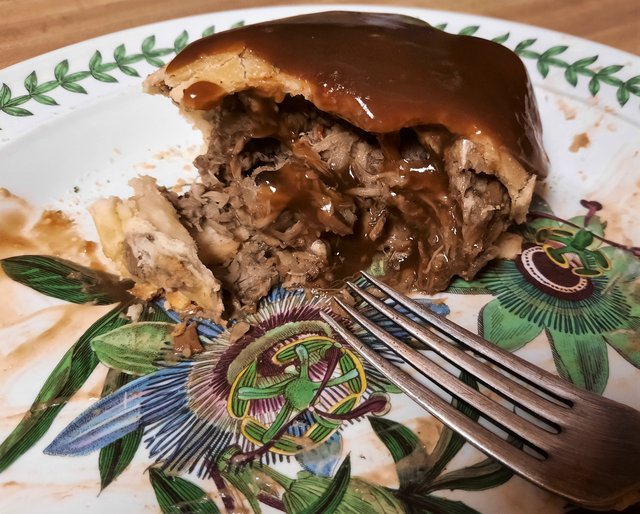 ~Ann