Very Best Custom Rifle - Westley Richards Farquharson / Griffin & Howe / Leonard Mews
I'm so happy with this latest addition, that I repeated the post here - originally posted in the Custom Rifle section.
Its my pleasure to present this recently acquired rifle - This is the very best custom rifle in my collection.
220 SWIFT - WESTLEY RICHARDS FARQUHARSON / GRIFFIN & HOWE / LEONARD MEWS CUSTOM SINGLE SHOT
I've been collecting custom rifles made by Leonard Mews for OVER 40 years and have several in my collection.
Leonard was a personal friend and a member of our local gun club.
I believe he is one of the very best stock-makers - EVER !
For those unfamiliar with Leonard, early in his career he worked for Roy Weatherby. Later he worked on his own, and turned out dozens of Masterpieces. His works were shown in many of the Gun Digest's "Custom Guns" section, from the 1960s - 1980s.
Here's a short introduction to Leonard Mews, - before I show-off my latest treasure.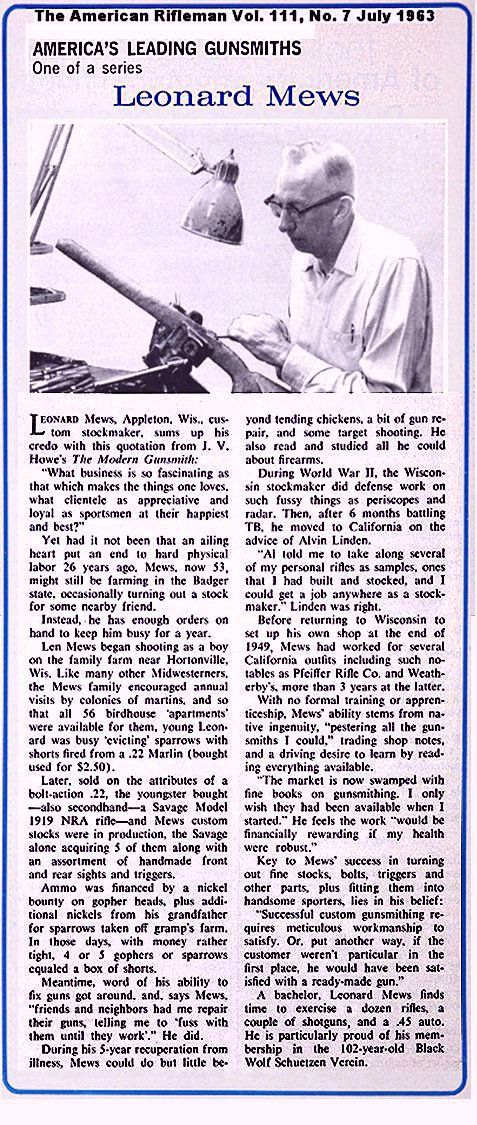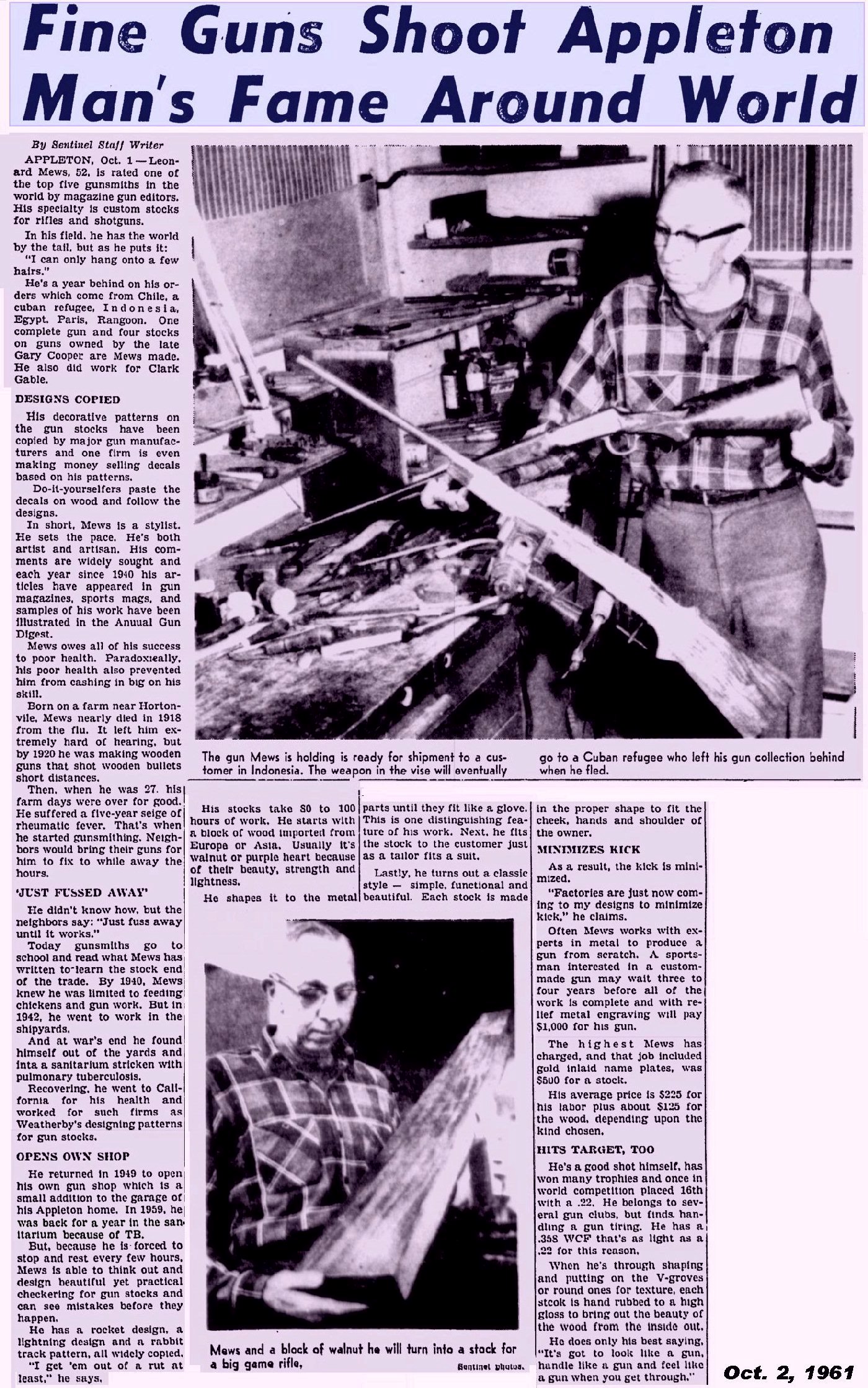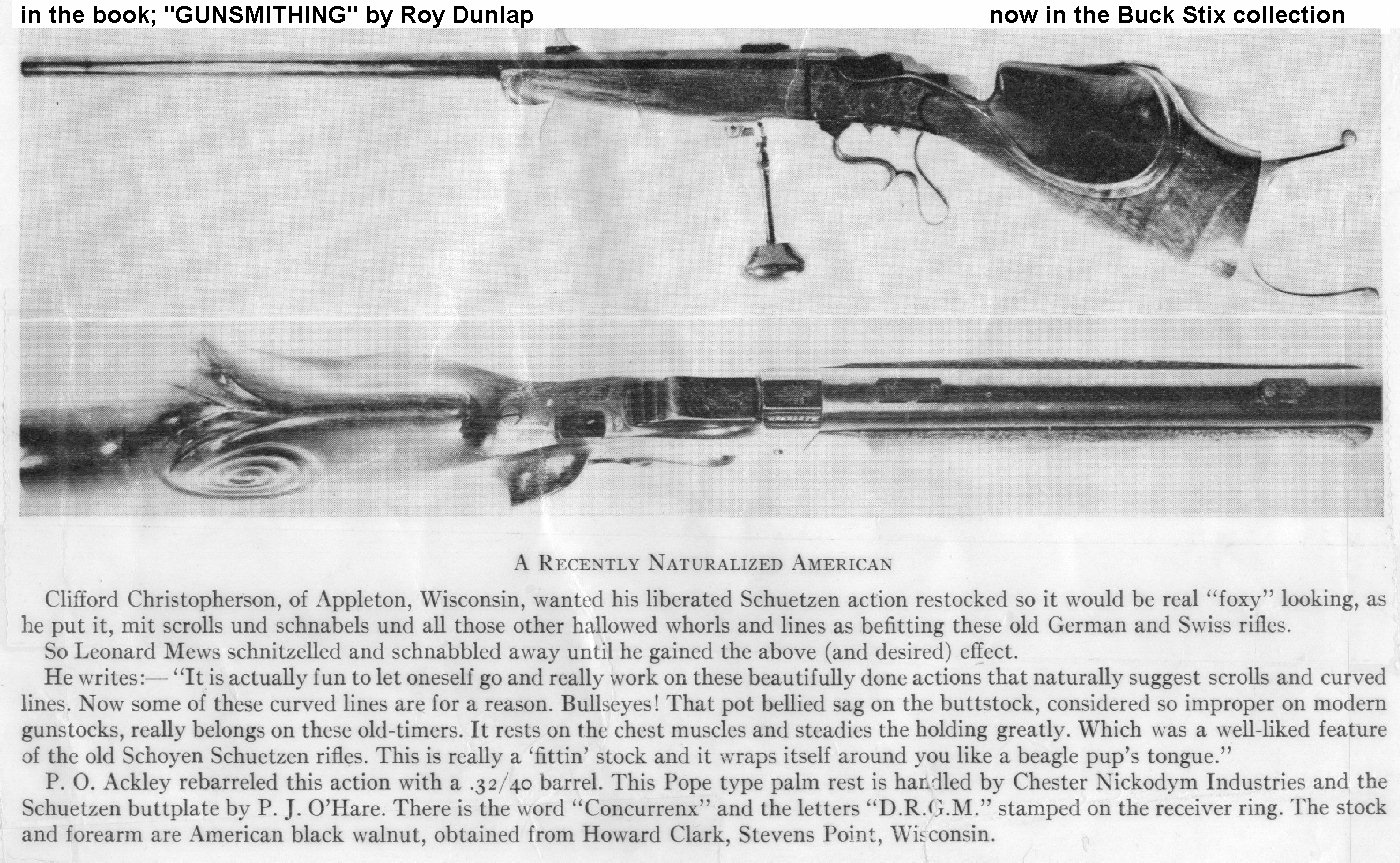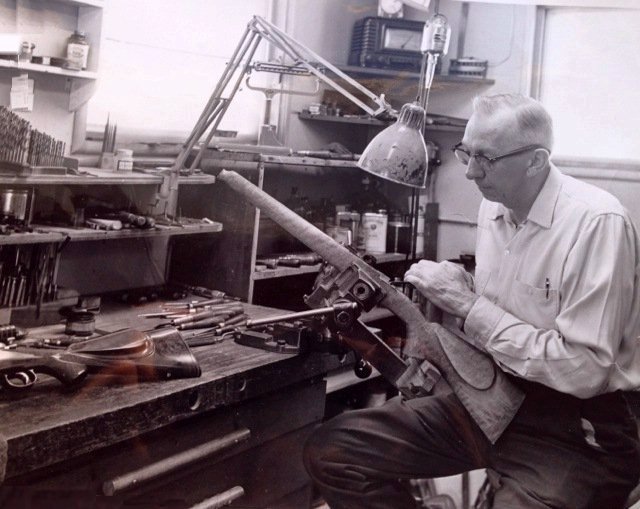 And here's my treasure.
"Best Quality" Engraved Westley Richards Farquharson New Model 1897 / Griffin & Howe, built by Leonard Mews.
220 Swift caliber
9 pounds 12 ounces with scope
25-1/2" Medium/Heavy weight barrel w/ accent Engraving
13-3/8" LOP
Presentation California Claro Black Walnut Stock
Shadow Outlined Cheek Piece
Round Rosewood Forend Tip
Signature Scalloped Rosewood Grip Cap with Raised Ivory Diamond inlay
Skip-Line "Rocket" pattern grip checkering
Skip-Line "Lightning" pattern Forearm checkering
Skip-Line "Shield" pattern Cheeks
Koshollek Checkered Steel Widow's Peak curved Butt Plate
Unertl 12x 1-1/2 Target Scope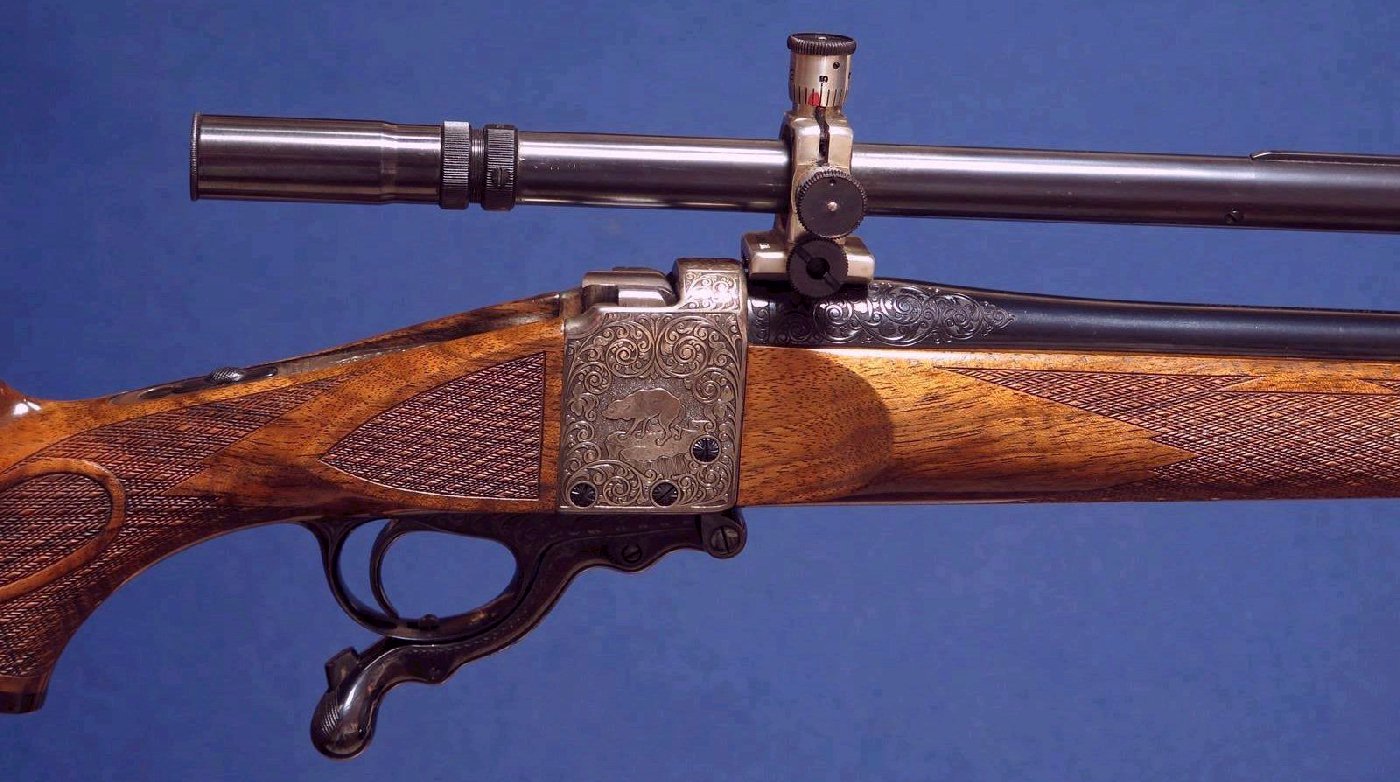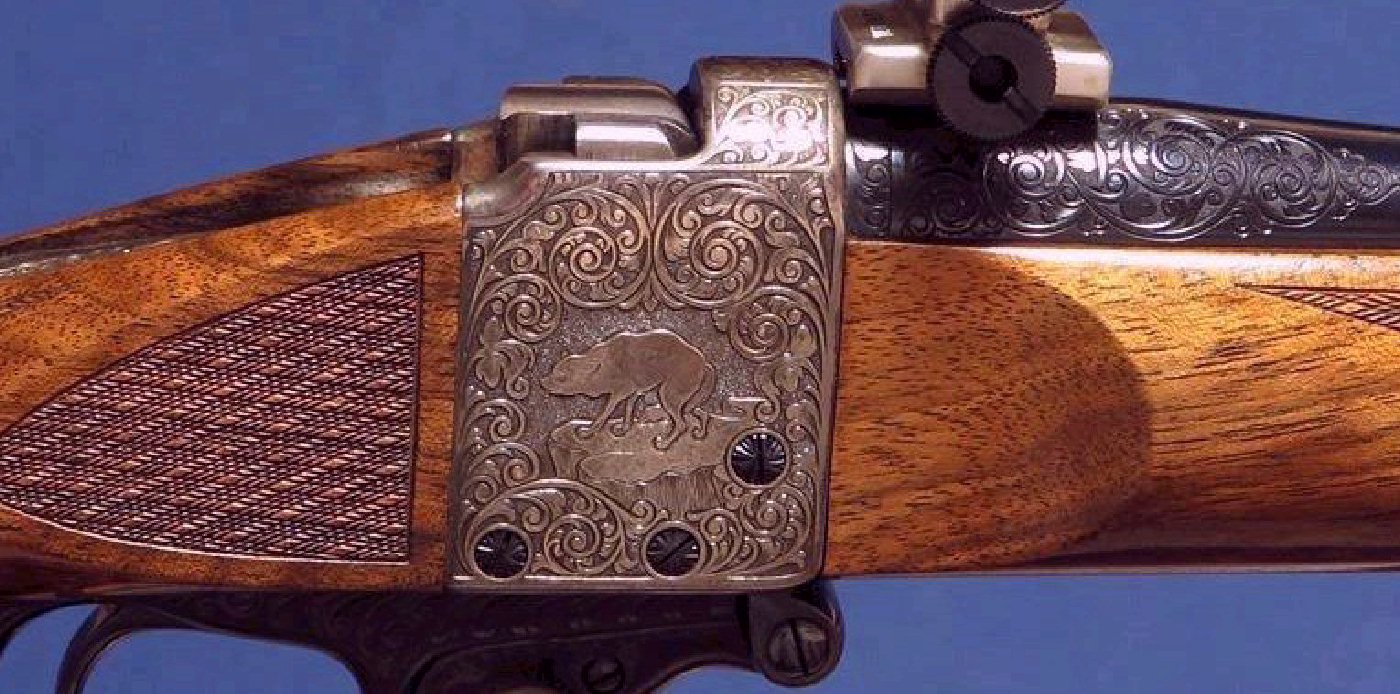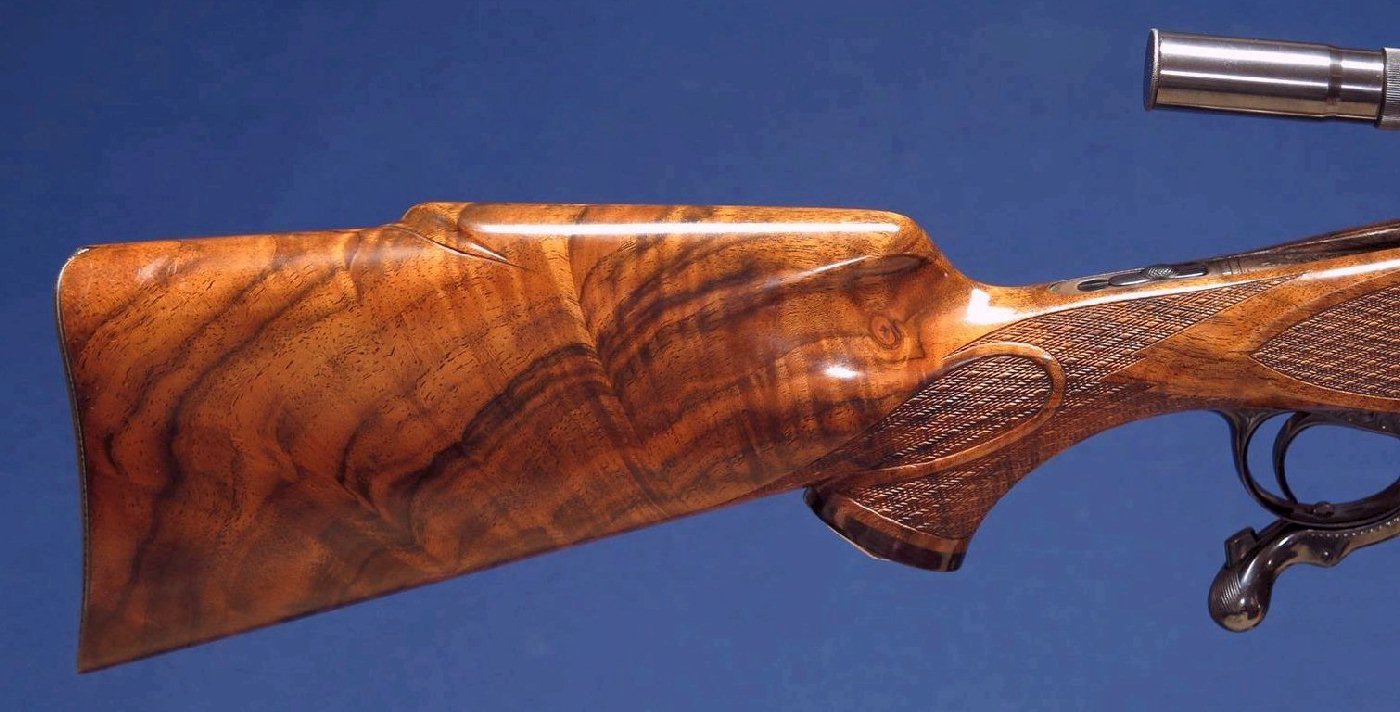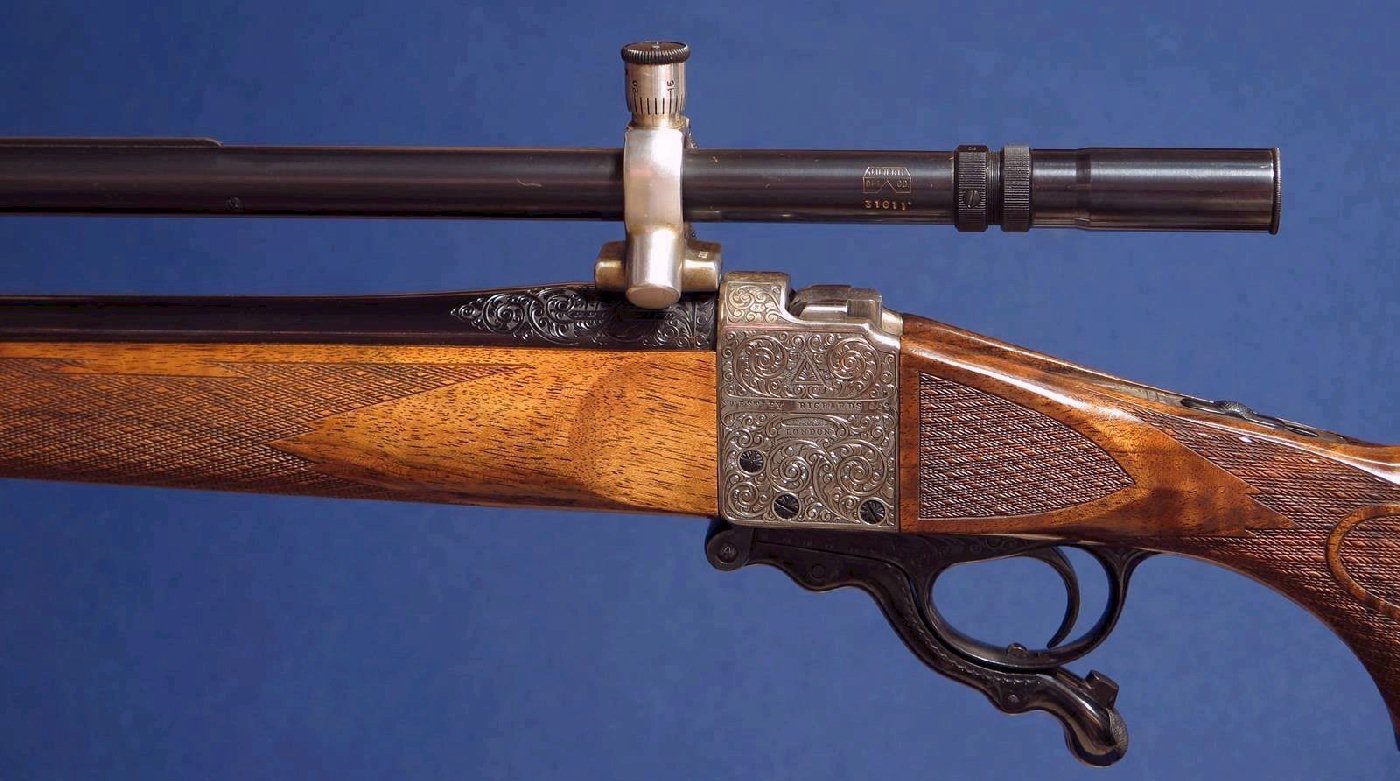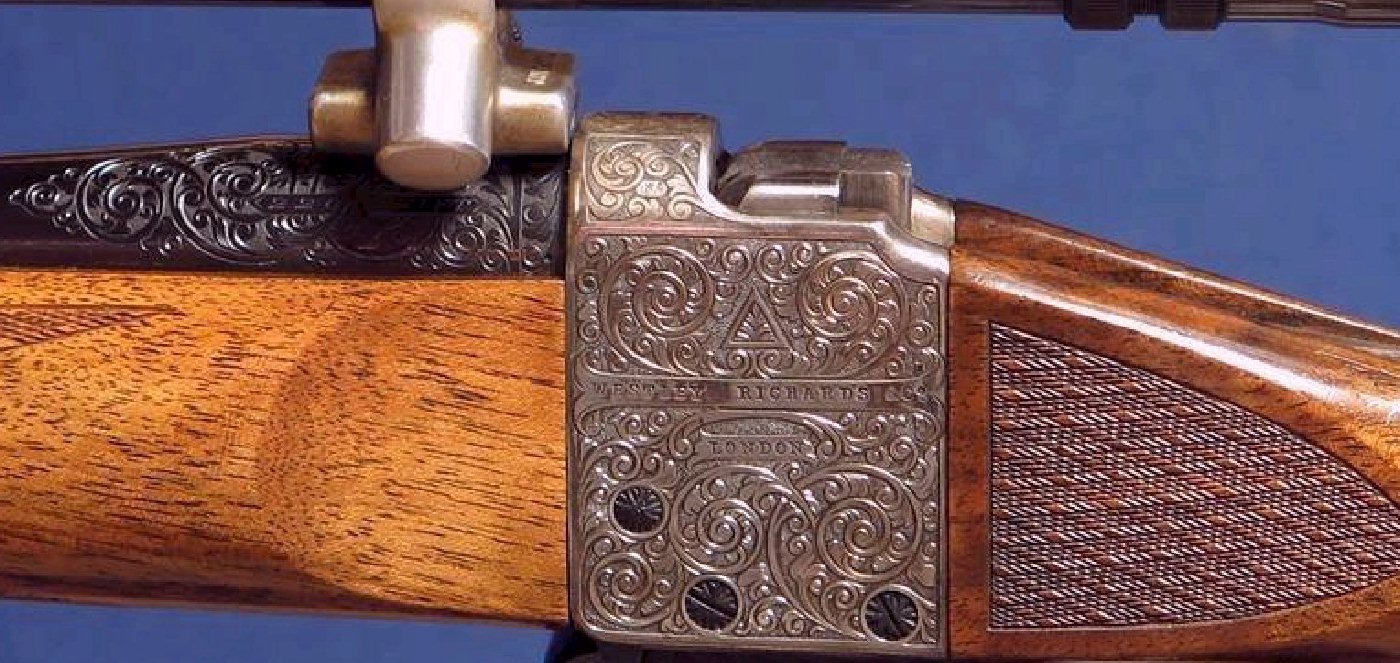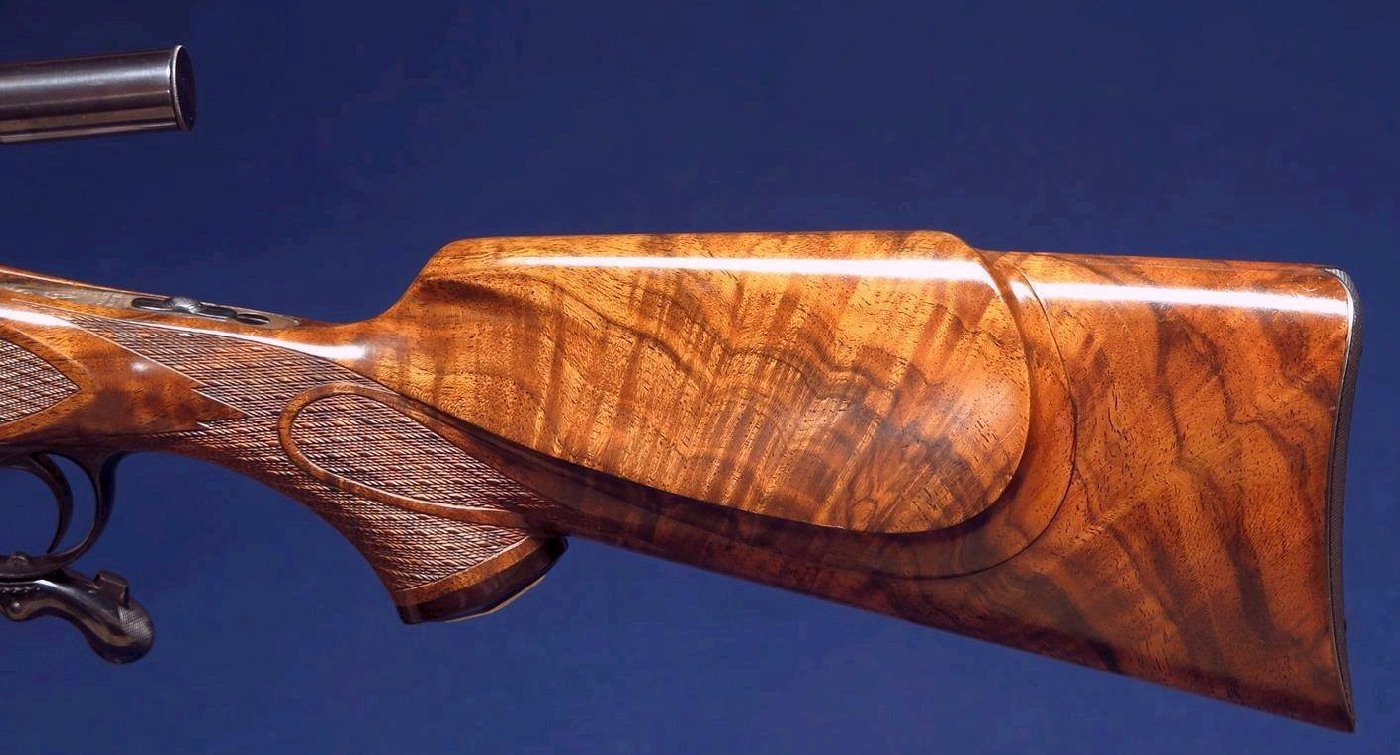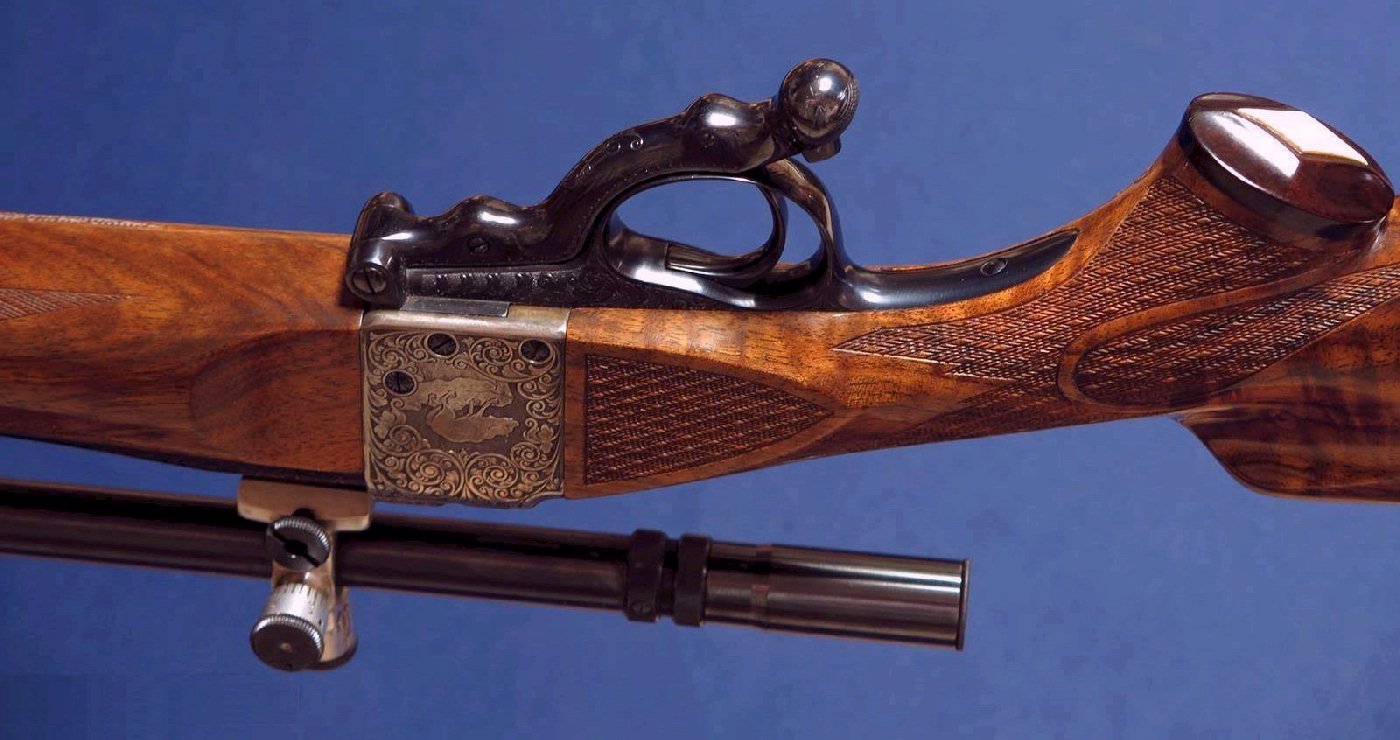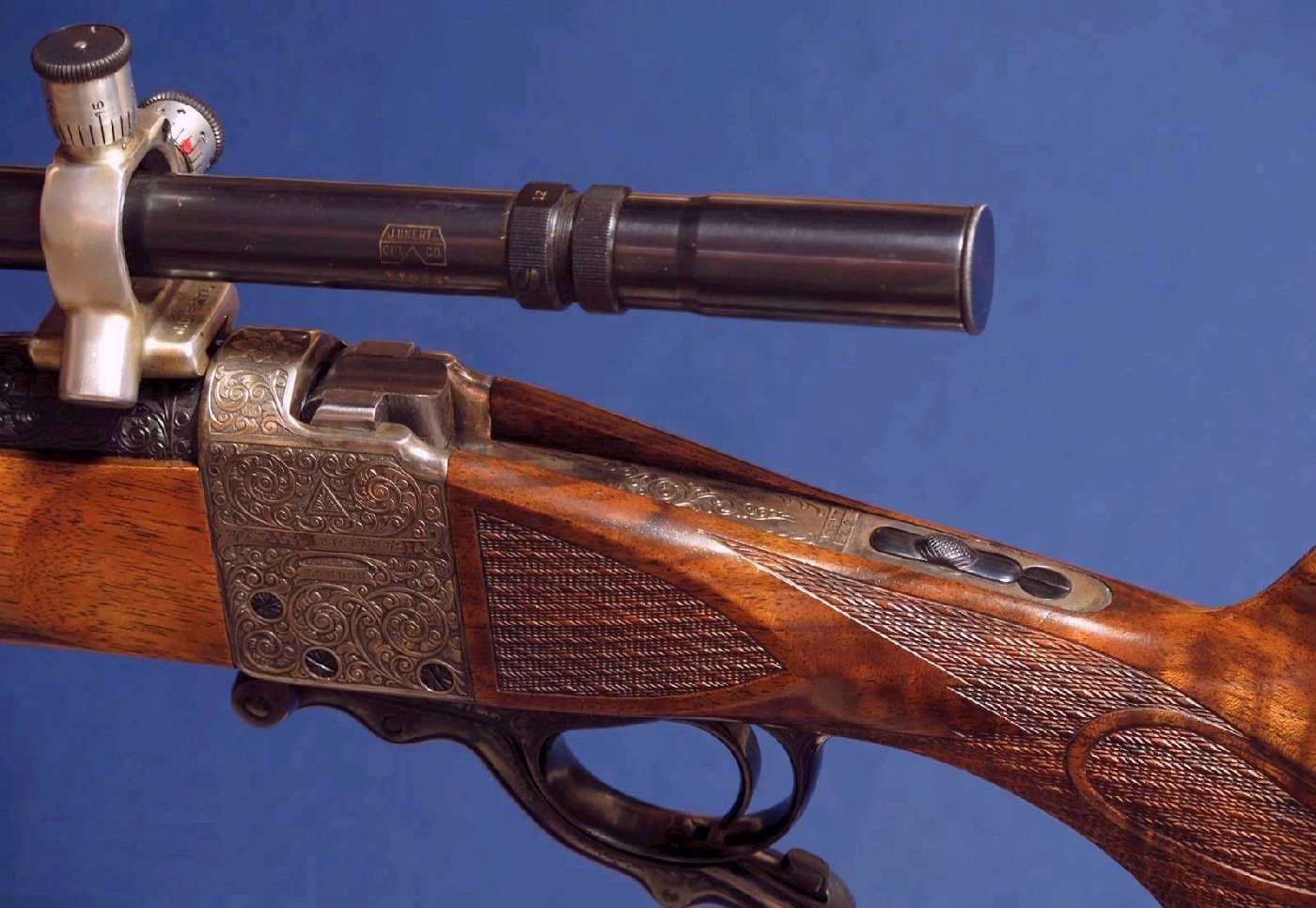 .
.
.
.