28 years ago I learned to fly fish from a very kind elderly Asian gentlemen on the streams of the Wasatch mountains(Wyoming/Utah border). 20 Years ago my older brother(ten year older then me) and I were out fishing the Big Horn River(Wyoming) and he was spin casting(he didn't know how to fly fish) and I was fly fishing the same stretch of river...needless to say I was slaughtering him at a rate of about 5 to 1 on catching trout. The next day he asked me to teach him how to fly fish, it's rare thing when a younger brother gets to teach an older brother anything.
20 years later every time we get together now we go fly fishing...today is his birthday so I decided this year I would make him a custom fly rig. I built the reel from scratch and then modified an old fly pole I had to make it a small 4 piece.
This is the results of my work:
1/2 scale pocket fly rod and reel
the spool is 1.5 diameter, machined from solid brass stock with a clicker drag and adjustable foot(allows for changing the balance point).
The rod is a 4 piece that measures under 16" when broken down and measures 4' -6" tip to tail when assembled.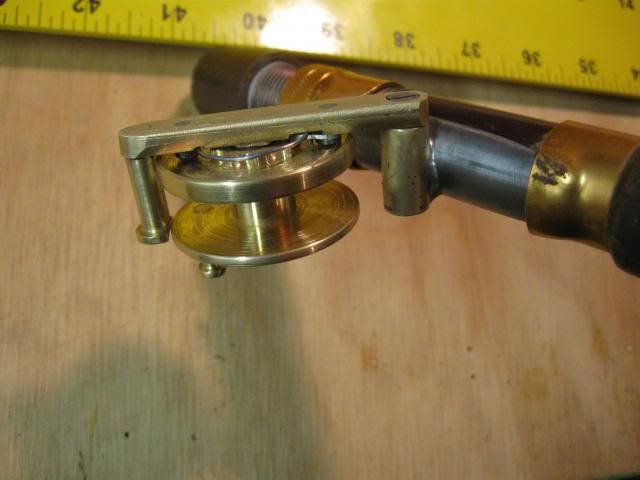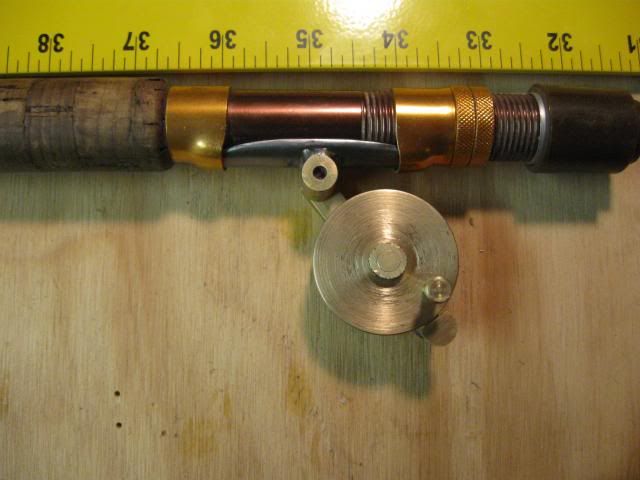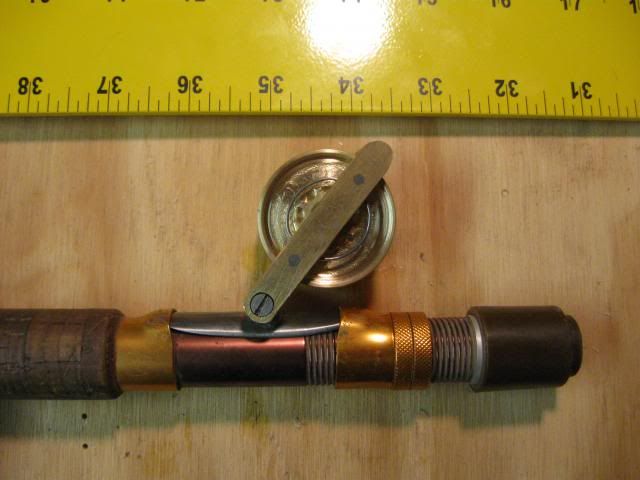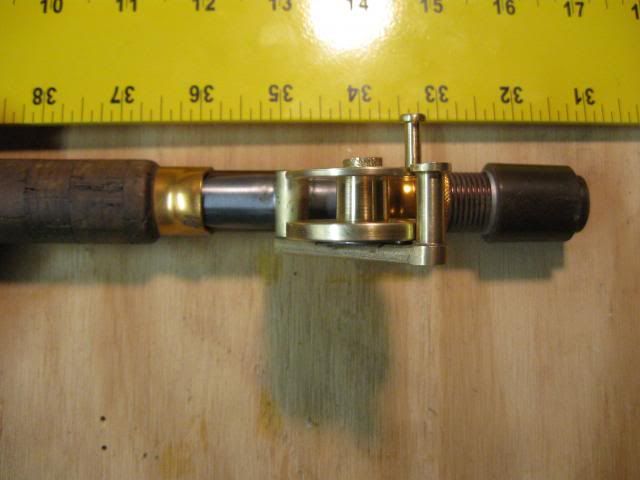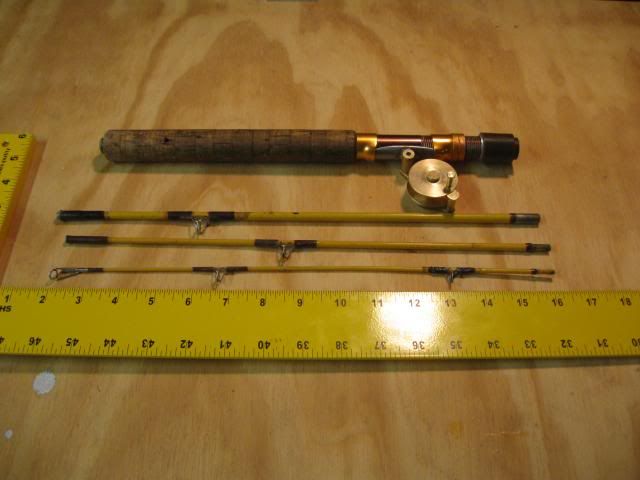 Basically a 1 weight 4 piece fly rod and 1 weight fly reel. It won't be much good on open water or big rivers but it should be a fun pole up in the mountains on narrow streams and tight brush.
Thanks for letting me share.
Colin