mflguns persuaded me. His, or her, suggestion was the most sensible route in economical terms so I ordered a Ruger American Predator, which is supplied in .243W Left Hand, and picked it up today. Weight wise it's much nicer to heft and I really like the slender pistol grip which is nicely sized for my small hands. It cycles a little roughly and I was disappointed with the condition of the bore which I scoped but probably shouldn't have. But, yes, one gets what one pays for and I can't complain about the cost. A number of other features are quite interesting. Ruger designed this model well but it's obviously made to a price point which shows in the finished product.
I think I'll spend a bit of time tomorrow scrubbing the bore with KG2 Bore Polish which might knock a little roughness off some edges before drawing up a list of the first handloads I'll make up to get things started. I just hope it shoots.
Some pics of the rifle and bore.
Thanks for all the advice and suggestions guys. Appreciated.
Bore pitting, in several places
Rough edges in Leade / Throat. Scars from cutting tools ?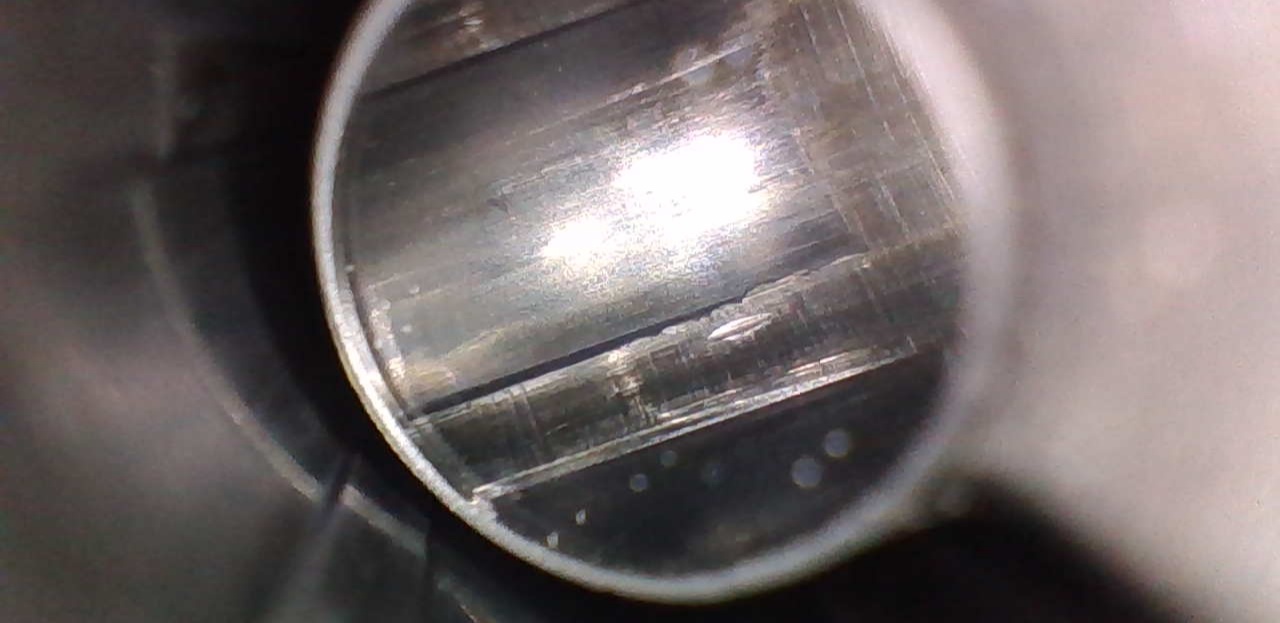 Machining marks (?) and surface rust from storage ( no big deal )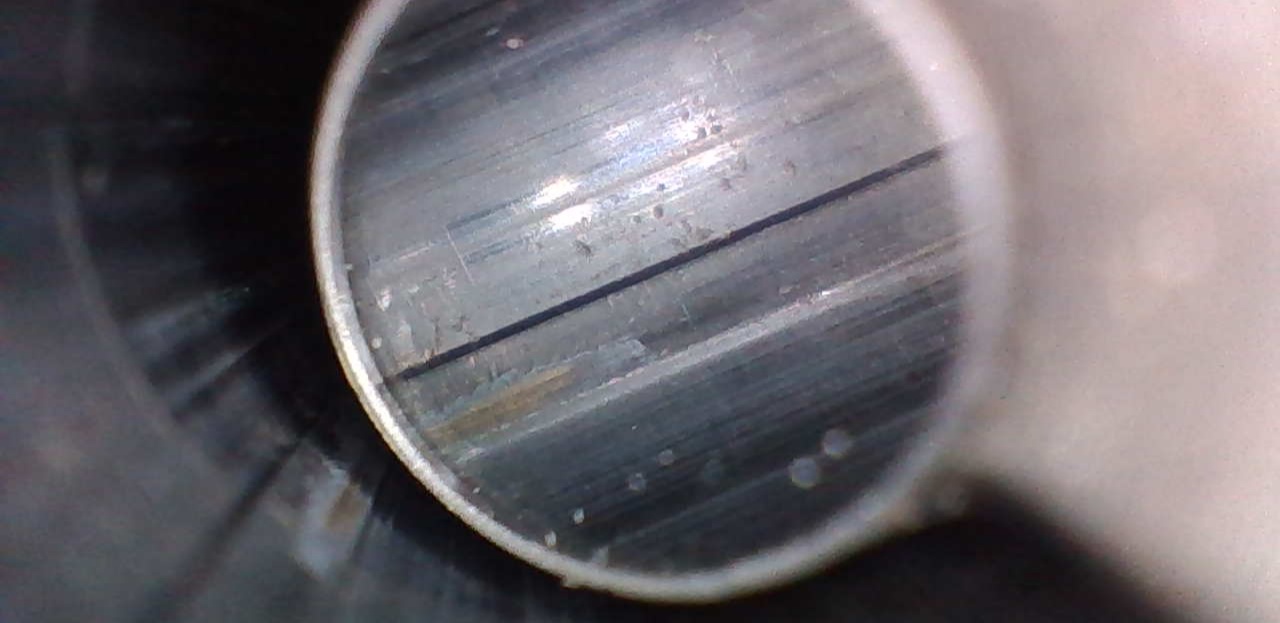 Not impressed with this roughness near the crown. Hope it doesn't cause accuracy issues. The threads came from a couple of dry patches I ran through.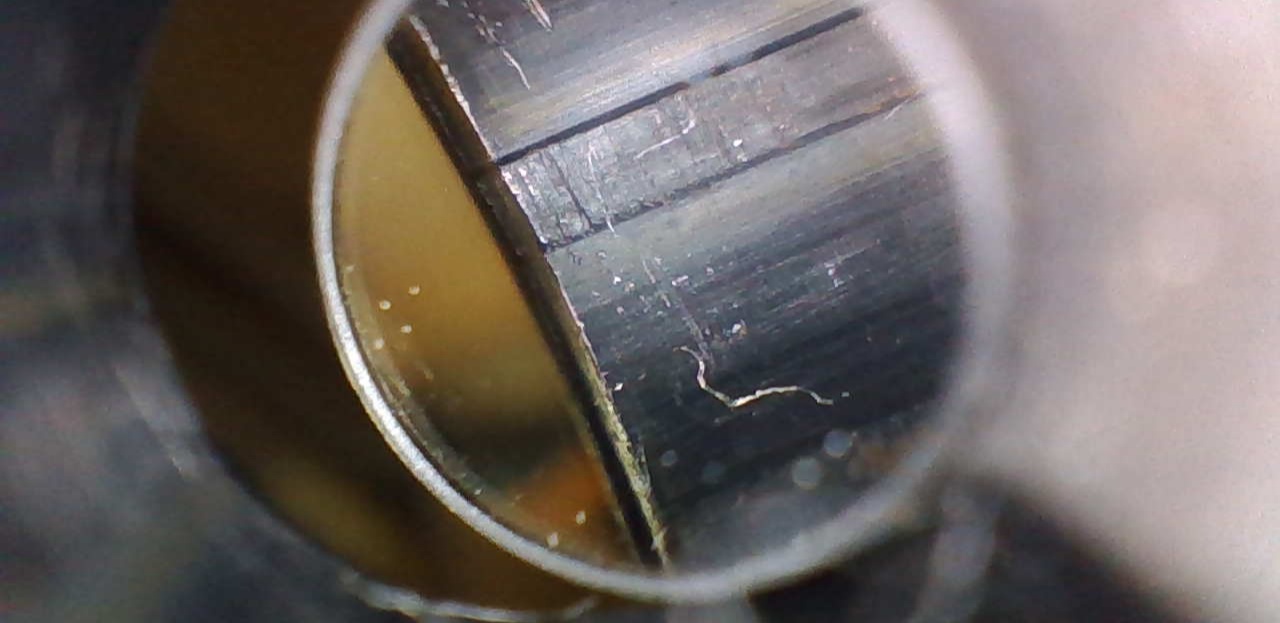 Hunting.... it's not everything, it's the only thing.