The Accurate Reloading Forums
Safari Part 2—Infinito in RSA
13 September 2009, 22:58
D. Nelson
Safari Part 2—Infinito in RSA
August 29 – September 4, 2009
RSA
Infinito Safaris
After our successful Buffalo hunt in Zambia with Muchinga Adventures, we headed off to South Africa to take advantage of the
"Recession Buster" offered by Infinito Safaris.
I have to admit, my expectations weren't too high. We have never hunted in RSA opting for wilder venues in Botswana, Tanzania, Mozambique and Zimbabwe. But, hunting a good deal and a wish to pick up some species not available to us on previous hunts, I figured if things didn't live up to our expectations, we would have already had a buff hunt…so what the heck! I couldn't have been more wrong.
We arrived in Jo'burg from Lusaka around 4:00 PM. Shawn at Gracy Travel had arranged for someone to meet us at the disembarkation gate (a service which had been discontinued since 9/11, but fortunately just re-instated). We hadn't been through Jo'burg since 2007 and the new renovations at the airport were very impressive. However, I was very glad we had someone to lead us from the plane through immigrations, customs and to the SAPS' process.
As we entered the main lobby, Frederik Cocquyt of Infinito was strategically standing so he was the first face we'd see. I was relieved to be greeted so promptly. Bruce from Gracy Travel had our firearms permits in hand, so without further delay we were headed off for the two plus hour drive to Mugaba Camp in Mpumalanga Province. The camp was very well appointed. Permanent camps like this are one of the biggest advantages RSA has to wild, bush camps. Upon arrival we met Charl VanRooyen, enjoyed a wonderful reception and steak dinner and then discussed our hunting plans.
The next morning we re-checked our rifle zeroes (my .375 and my husband's .416). We made a quick recognizance of the concession for Nyala, and then headed off to the hunting concession called Mt. Sheba.
Charl acted as our PH, while Frederik assisted and did camera work. This team works very well together and you get two for the price of one!!!! Both excellent PH's. I collected my Black Wildebeest in the open rolling hills with a 200 yards shot.
My Black Wildebeest
We did photos and loaded him up and tried to get back on the herd for my husband, but they were gone. After a short drive we found another herd. As with my previous explanations of my husband's vision problems, it is very difficult for him to ID one animal in a herd. Charl and Frederik quickly adapted to the technique required and got him on a Black Wildebeest bull standing alone between two groups. The only problem was this bull had only one horn. My husband said he'd "go for it…lots of character". He made a 120 yd. shot. The bull and the herds joined, and then separated. At first we thought the shot had been a miss, but when the herd turned on the bull, started butting him, we knew he had been hit. Very interesting behavior to witness. The bull separated from the herd and headed into a rocky valley out of our view. Charl and Solly, his tracker, followed up. Within a few minutes my husband had his very unique BW.
My husband's One-horned Black Wildebeest
Now with both wildebeest on board, we drove to a pond side cabin site with a great skinning shed. While the guys, under Charl's, supervision, got busy with skinning; Frederick and me, as hunter, and my husband, as observer, headed back to the field in search of Blesbok. We located two bulls that were not going to hang around long. I tried to get on the first but he ran off. We intercepted the second, I shot, and he slowly lay down. I was ready to shoot again, but we decided to give him some time. Then he got back up and took off. After two more shots, I had my blesbok.
My Blesbok
We returned to Mugaba, packed our gear and re-located to Tambotie Camp on the outskirts of Groblersdal. Another beautiful camp. The terrain in this concession was very arid, with rugged, rocky hills. It overlooked a huge, green agricultural valley fed by Loskop Dam.
Tambotie Camp:
[
The next morning while we were having breakfast, Solly and Eddie scouted for a giraffe for my husband. A coordinated effort put us on one side of a steep valley. The bull came over the top of the opposite side and into the bottom and heavy cover of the canyon between us. Charl helped my husband zero in on the giraffe. When he got to within 100 yards, he stepped out into a small opening in the trees and offered a quartering shot. I readied to back up, but the bull never re-appeared. Frederik, who was video taping from another vantage point, confirmed the bull was down. Charl took off down the canyon and the rest of us drove the long route around the canyon which would put the vehicle in an area to facilitate a recovery. My husband had made a spectacular heart shot. The bull had only moved a couple of yards from where he was shot.---For those of you who have been through a giraffe, or even elephant recovery, you know how we spent the rest of the day. Just accessing the dead animal involves cutting roads, including punctured tires. We tried to position the giraffe for good photo angles, but the terrain didn't allow much change from the way he fell.
My husband's Giraffe
Shaka's Kill:
The next day we drove to another area. Charl, Frederik and I managed a stalk on a Nyala bull. They got me within easy shooting distance through thick cover for my shot.
My Nyala:
We had a couple of days left, but our hunting was over. We had achieved what we came for. Charl, Erika and Solly returned to Mugaba Camp to ready for their next hunters. Frederik kept us entertained. He arranged a cruise on the Loskopdam, surrounded by a huge game reserve. We had a private, party-type charter boat. Tieboit (pronounced Tee Boy), our camp cook, tracker, and Frederik's main assistant, and Edmuro, our skinner, joined us for the cruise around the huge lake. We sighted rhino, giraffe, waterbuck, impala, reedbuck, huge kudu and much more—all while sipping champagne and Windhoek. (BTW, Graham-Beck Brut is a wonderful, inexpensive African champagne!)
On Loskop--rhino in background
The last day in RSA was my husband's 70th birthday. We went to Groblersdal for a little sight seeing and to pick up a chocolate cake which the Infinito boys had already organized.
Our departure flight from Jo'burg wasn't until 10:30 PM the next day. Frederik chauffeured us to pick up some souvenirs and took us to the best seafood restaurant we have ever been to. Crawdaddy's in Pretoria is not to be missed if you are in the area.
One final note to anyone traveling British Airways: Frederik wisely had us go to the BA ticket counter to pay the extra firearms charge BA is now charging, prior to going to the check in counter. Had we not done this, the check in process would not have gone smoothly. We would have had to check in and then return to the ticket counter to pay the extra charge before depositing our rifles to the proper authority prior to our flight. Frederik stayed with us all the while. He accompanied us until we were ready to go through security and passport control.
I know I've left out many adventures and special treatments we received from the Infinito boys (I call them that because they could be our children), but they are the total package. From arrival to departure, they took care of everything in first class style. We had a great time with them, would highly recommend them, and be happy to hunt with again!
D. Nelson
14 September 2009, 00:02
Charles_Helm
Glad to see you had two good hunts this year.
14 September 2009, 01:28
Fjold
Looks like you had a blast, thanks for thhe report.


Frank



"I don't know what there is about buffalo that frightens me so.....He looks like he hates you personally. He looks like you owe him money."
- Robert Ruark, Horn of the Hunter, 1953

NRA Life, SAF Life, CRPA Life, DRSS lite


14 September 2009, 02:51
Sevenxbjt
Congrats on the second leg being a success too.
14 September 2009, 05:18
Vanderhoef
Another fantastic report and a great hunt!! I'm jealous.
Regards,
Scott


"....but to protest against all hunting of game is a sign of softness of head, not of soundness of heart."
Theodore Roosevelt
14 September 2009, 05:33
Aspen Hill Adventures
Wo Hoo! Nice trophies!
~Ann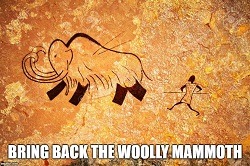 14 September 2009, 07:07
bluefin
Nice hunt and photos. A giraffe is still one I would love to get.
That brings up something. Our PH had asked everyone at the dinner table, the nite before this hunter was to take his, where do you shoot a giraffe?
After much discussion on heart, lung, neck and head he finally told us. Next to the road!! LOL
14 September 2009, 07:16
larrys01
Excellent Report. Charl and Frederick are two of the best.
14 September 2009, 07:54
Use Enough Gun
Congratulations! Great memories were made and some outstanding trophies taken!
14 September 2009, 13:26
infinito
I can only say thank you for being such fun clients/friends.
We had as much fun as you did, and the hunting was great. We are def. looking forward to seeing you again in future.
Bluefin, your PH could not have been more right!!!
Just a final ad-on. I spend a lot of time with Bob on the shotp placement, and when it got down to the shot, he shot it through the top of the heart with his .416! Top man!
Charl van Rooyen
Outfitter and Professional Hunter
Infinito Safaris
www.infinito-safaris.com
charl@infinito-safaris.com
Cell: +27 78 444 7661
Tel: +27 13 262 4077
Fax:+27 13 262 3845
Hereford Street 28A
Groblersdal
0470
Limpopo
R.S.A.
"For the Infinite adventure"
Plains Game
Dangerous Game
Bucket List Specialists
Wing-Shooting
In House Taxidermy Studio
In House Dip and Pack Facility
In House Shipping Service
"Me and Erika promise every hunter visiting us our personal attention from the moment we meet you, until your trophies hang on your wall. Our all inclusive service chain means you work with one person (me) during the whole process. Affordable and reputable Hunting Safaris is our game!"
South Africa
&
Tanzania
Ultimate Tanzania Safaris
www.utsafaris.com
14 September 2009, 20:06
Gerhard.Delport
Congrats on a great hunt and report
Gerhard
FFF Safaris
Capture Your African Moments
Hunting Outfitter (MP&LP)
Proffesional Hunter (MP&LP)
History guide
Wildlife Photographer
www.fffsafaris.co.za
14 September 2009, 21:55
TerryR
Congratulations on a great hunt
14 September 2009, 23:03
matt u
Congratulations to you both on outstanding trophies.
15 September 2009, 03:23
L. David Keith
Congrats on a great hunt and trophies!
Gray Ghost Hunting Safaris
http://grayghostsafaris.com
Phone: 615-860-4333
Email: hunts@grayghostsafaris.com
NRA Benefactor
DSC Professional Member
SCI Member
RMEF Life Member
NWTF Guardian Life Sponsor
NAHC Life Member
Rowland Ward - SCI Scorer
Took the wife the Eastern Cape for her first hunt:
http://forums.accuratereloadin...6321043/m/6881000262
Hunting in the Stormberg, Winterberg and Hankey Mountains of the Eastern Cape 2018
http://forums.accuratereloadin...6321043/m/4801073142
Hunting the Eastern Cape, RSA May 22nd - June 15th 2007
http://forums.accuratereloadin...=810104007#810104007
16 Days in Zimbabwe: Leopard, plains game, fowl and more:
http://forums.accuratereloadin...=212108409#212108409
Natal: Rhino, Croc, Nyala, Bushbuck and more
http://forums.accuratereloadin...6321043/m/6341092311
Recent hunt in the Eastern Cape, August 2010: Pics added
http://forums.accuratereloadin...261039941#9261039941
10 days in the Stormberg Mountains
http://forums.accuratereloadin...6321043/m/7781081322
Back in the Stormberg Mountains with friends: May-June 2017
http://forums.accuratereloadin...6321043/m/6001078232
"Peace is that brief glorious moment in history when everybody stands around reloading" - Thomas Jefferson
Every morning the Zebra wakes up knowing it must outrun the fastest Lion if it wants to stay alive. Every morning the Lion wakes up knowing it must outrun the slowest Zebra or it will starve. It makes no difference if you are a Zebra or a Lion; when the Sun comes up in Africa, you must wake up running......
"If you're being chased by a Lion, you don't have to be faster than the Lion, you just have to be faster than the person next to you."
15 September 2009, 18:00
Crowkiller
Great report and a beautiful Nyala!
Congratulations! I told you Infinito would treat you right. I love the shot of Chaka on the Giraffe. He will be impossible now that he has caught one.


TANSTAAFL
16 September 2009, 04:07
Bill C
That is the absolute coolest wildebeest that I have ever seen!!! Do you have any other pictures that show the headgear? Pretty nyala too.
Congrat's to you and your husband on both legs of your hunt, sounds like you made some good choices selecting your outfitters and areas, and ended up with a real nice trip.
16 September 2009, 04:15
D. Nelson
Here's another photo of my husband's Black Wildebeest and Infinito gang.
16 September 2009, 04:23
Michael Robinson
Darin, I have always felt that the black wildebeest is the ugliest African thing on four legs, but your husband's makes the run of the mill example look like a matinee idol!
Jeez, that thing is ugly! But I agree with Bill C that it's pretty cool, too.

Love your inyala - and any dog that cute named
Shaka
would become my best friend for life in a hurry and a half.


Thanks for posting and congrats!



Mike

Edited on advice of counsel.