Originally posted by RIP:
Here is the previous sight check of the Sharps McNelly carbine replia from Chiappa/A. C. Armisport.
50-yards, and I was a heathen then shooting AA 5744 25.5 grains with 450-grainer, instead of the righteous BP: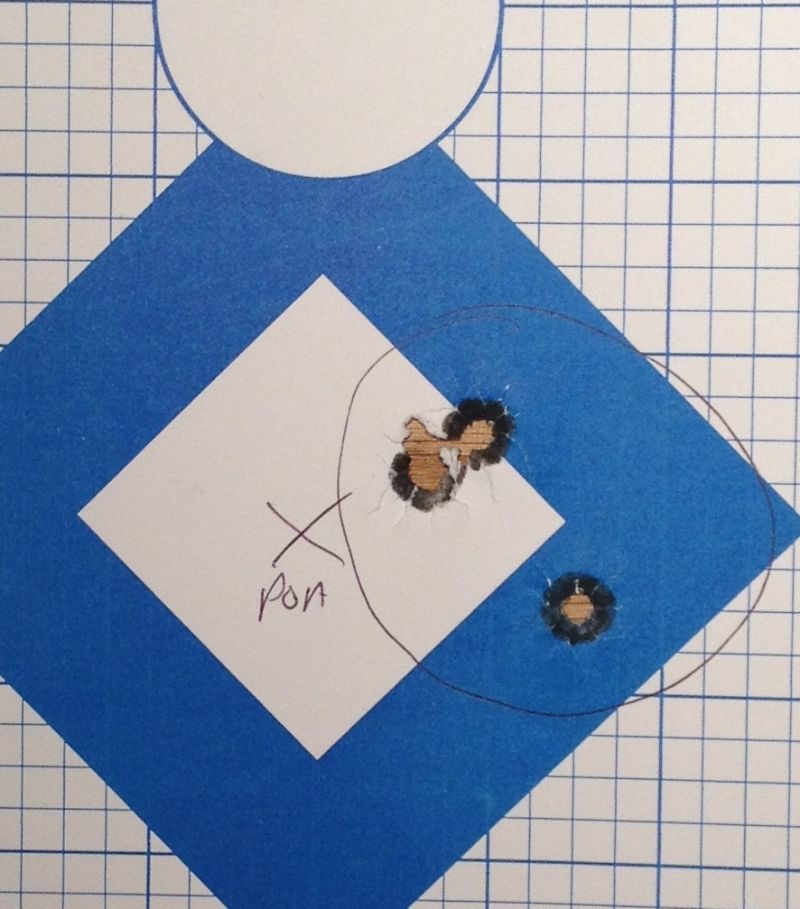 About 1.25" for three shots at 50 yards was not bad, despite the rear sight being floppy-loose and needing to be replaced/rebuilt.
After tire-bound-trigger-string check of the Trapdoor Sunday,
shooting BP on Sunday is a righteous thing to do,
member roughone (gunsmith Rusty McGee, who is actually a Texas native) graciously agreed to demonstrate the Texas Ranger style.
BP load for this 22"-barreled carbine with 1:20" twist has not been perfected yet, it will handle heavier bullets.
Just a special effects trial today, and chronographing of 3-shot averages with 3 different loads, 5-yard chrono distance from muzzle:
450-grain bullet of soft lead (Lyman 515141), 25.5 grains of AA 5744 >>> 1069 fps
444-grain bullet of 1/20 alloy (Lyman515141), 65.0 grains Shuetzen FFg >>> 1063 fps
480-grain bullet of Lyman #2 alloy (Lee "500-grain" mould), 65.0 grains Shuetzen FFG >>> 1033 fps
The BP loads are more uniform on the chronograph than the smokeless.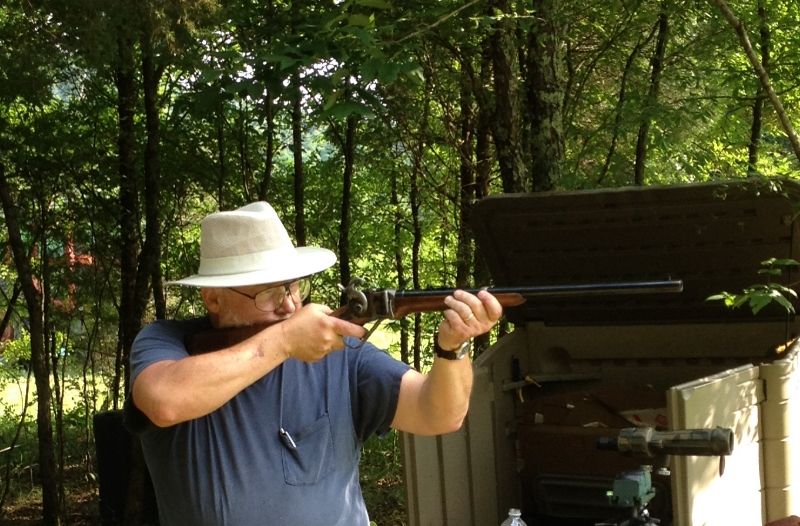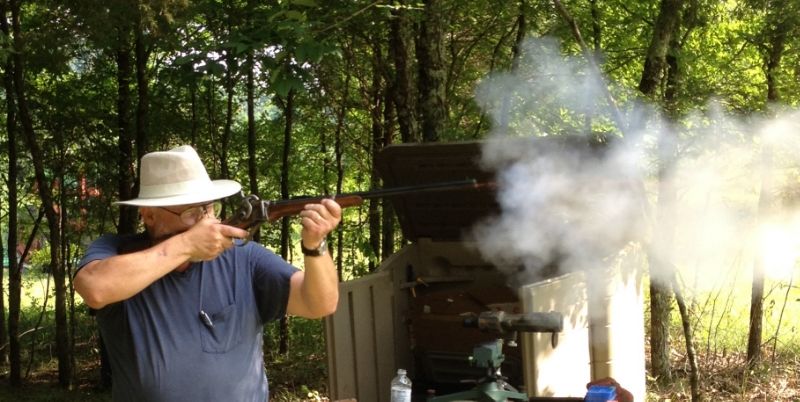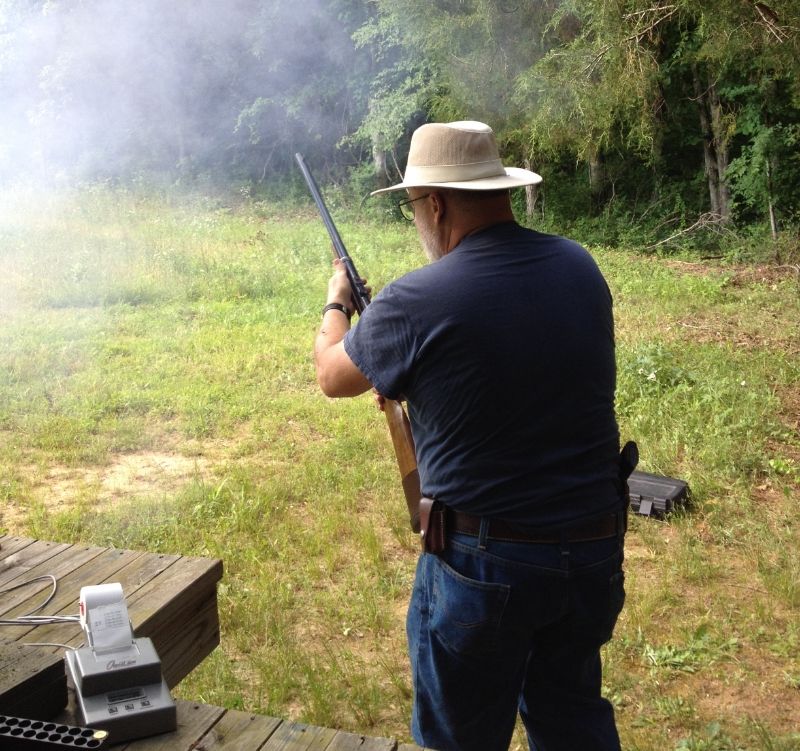 Less muzzle flash and higher velocity with a longer barrel, eh?
I wonder how much faster a 28" to 30" barrel would be?
Like on a Trapdoor that did not get chronographed just yet. Supersonic?