According to the calculator,
of the cast bullets I can now make,
the NEI .512/780-grainer in soft lead would be best for accuracy in a 1:26" twist 50-90 Sharps,
SF stays between 2.0 and about 1.7 for any muzzle velocity above Mach 1, from about 1150 fps to 4000 fps: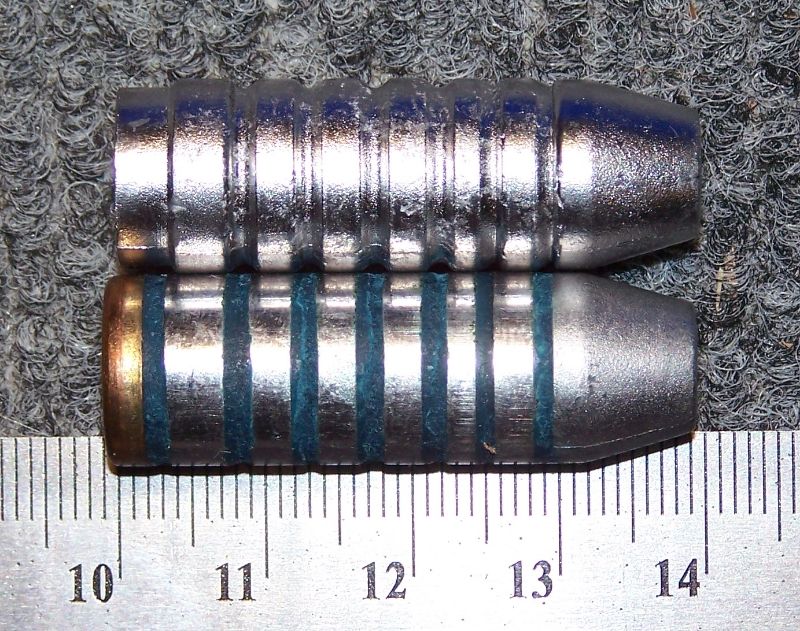 The .512/680-grain Hoch in 30:1 Lead:Tin is runnerup (for 1:26" twist) with SF of about 2.4 to 2.6 for muzzle velocities between Mach 1 and 4000 fps. That is the bigger bullet below.
More practical for hunting accuracy and performance on game with a 50-90 Sharps: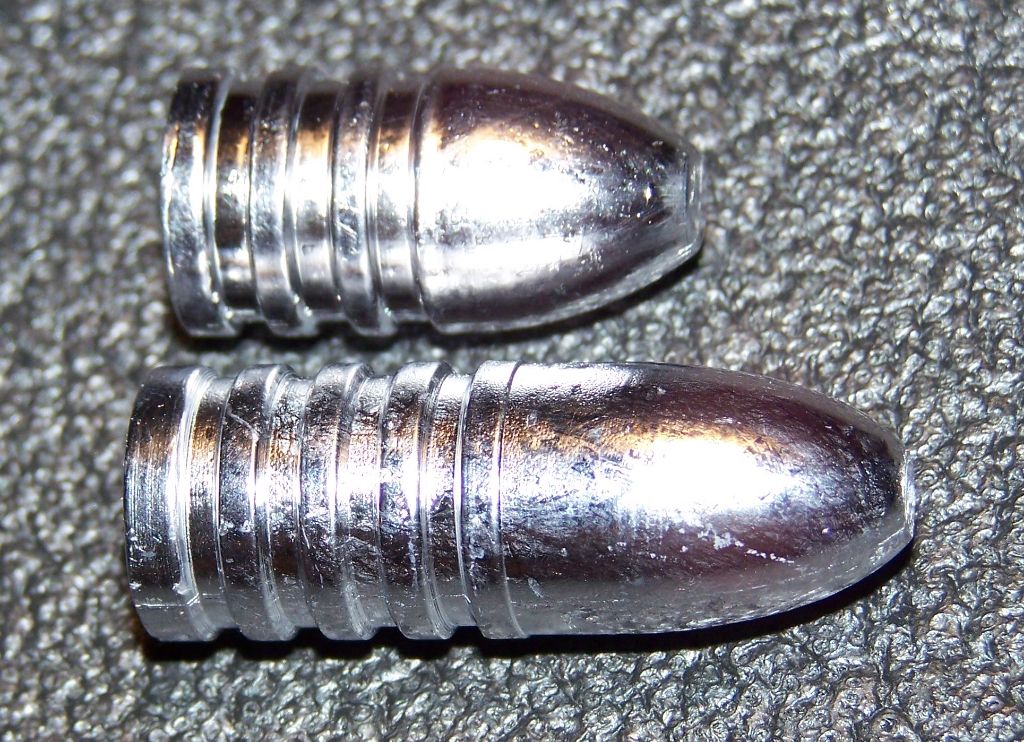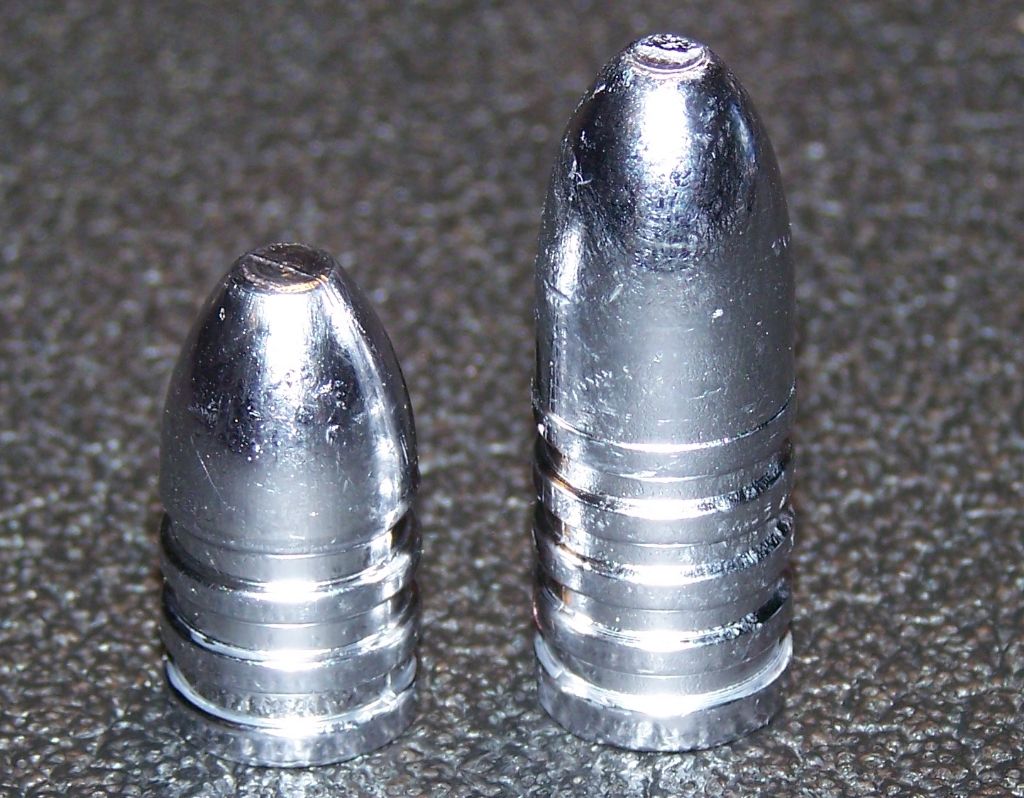 Another champ for "accuracy SF" is the Lee .515"/450-grainer in 30:1 Pb:Sn, the lightweight above,
in a 1:42" twist like my antique Trapdoor 50-70,
SF stays between 2.1 and 2.4 for MV from Mach 1 to 4000 fps.