Biebs,
The 500 A2 Hannibal has a 1:10" twist, too much like my slightly greater case capacity 500 Mbogo rifles with 1:10" and 1:9" twists.
1:10" 500 Mbogo: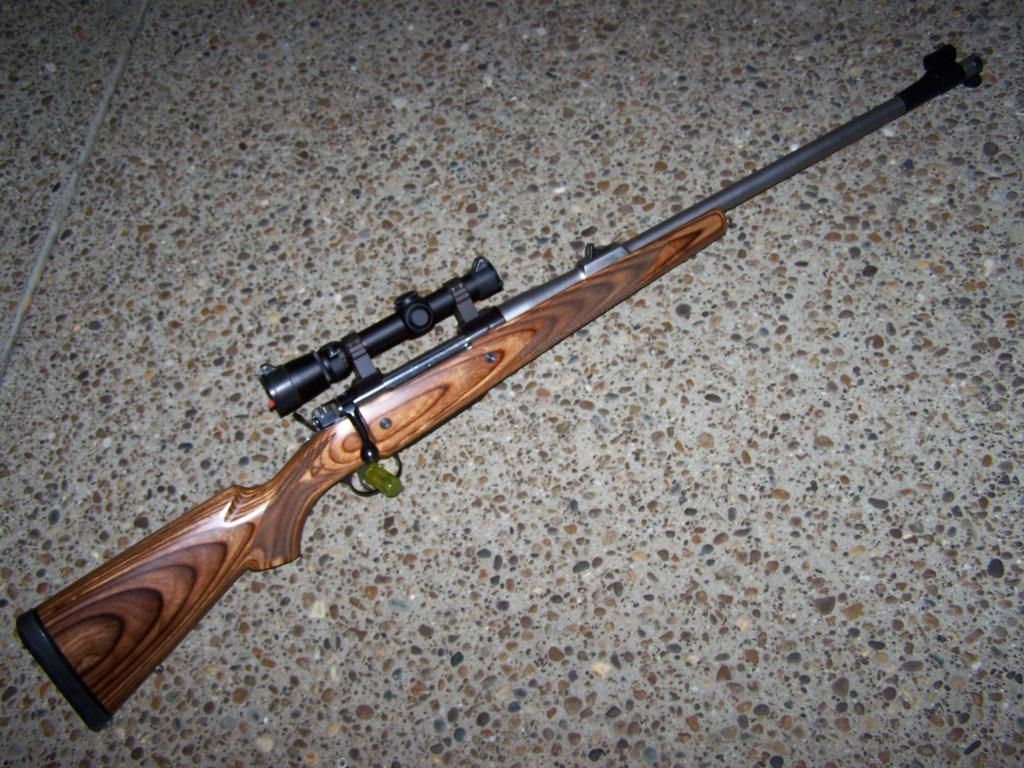 1:9" 500 Mbogo:
They are great with modern bullets for 50 BMG, but playful curmudgeons want a slower twist option for cast lead.
NONAGONAGIN,
You are The Man if you can attach brass tips to lead bullets with concentricity.

Brakes: Burning 100 to 200 grains of any kind of powder in any .50 to .730-cal must surely make a brake somewhat useful.
12GaFH brake is a 1.5" O.D. Vais 50BMG brake bored out to .750" by Rusty McGee to let a .730-cal slug pass,
3.27 ounces of lead equivalent to a 5-bore that is way faster than any BP 4-bore of yore.
Even Cal Pappas cannot top those ballistics with his antique 4-bores shooting smokeless:

Two 12GaFH NEFers, one with brake and one with a steel AR-15 golfball launcher,
threaded same, to be used as a muzzle cap (muzzle weight) on both of them, interchangeably:

The 1.000" O.D. Vais brake is used on 500 Mbogo, 500 Bateleur and .500/.338LM(12.7x68).
Muzzle hole being .530", it will work great on the .510/50-140 Sharps 3.25":
A muzzle brake on a .510/50-140 Sharps 3.25" BPCR should make for a spectacular mushroom cloud with each shot.