Gentlemen
This is an older Randall model 12-11 H Smithsonian. One of the larger knives I own
Made from forged 3/8" carbon tool steel with stacked leather and brass guard but and but.
For comparison I placed it next to the model 1 with a 8 inch blade #1-8 and a Böker Smatchet.
This is a large and heavy knife about 2 lbs but the balance is great and handling it is no problem.
A knife like this has the size to reach the hart on the largest boars and hogs.
Normally a bowie style blade is not as strong as a drop point that has a stronger tip but with the thickness of this model there is no chance of the tip breaking.
Cheers,
André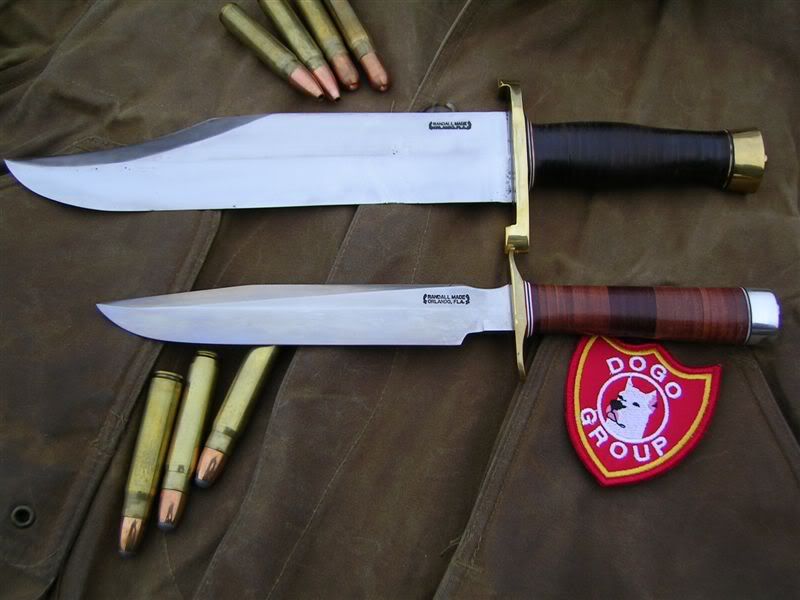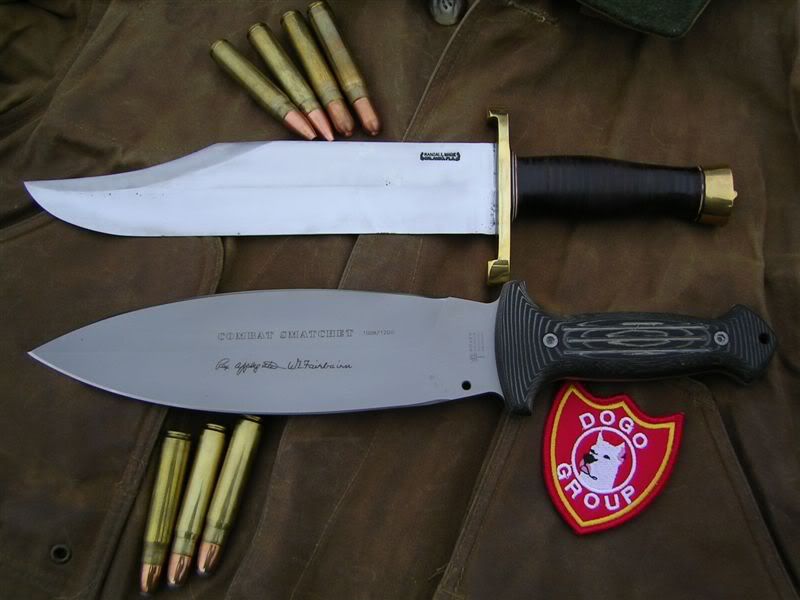 The thinner blade is the Cold Steel Trailmaster mesuring 7,3mm. The Randall weighs i at 8,8mm.


Always always use enough... GUN & KNIFE