I finally got away to the "Petting Zoo" late Saturday eve last. I'd been trying to get away since Thursday, but alas, it did not happen. Saturday was opening day of Turkey season in Texas and I had planned to be there. Oh well better late than never.
Got there late, unpacked and did not go out.
However Sunday morning began what I am calling the "St. Paddy's Day Massacre", which continued on until Tuesday. Nailed 4 hoglets on Sunday,
Three before 8 AM.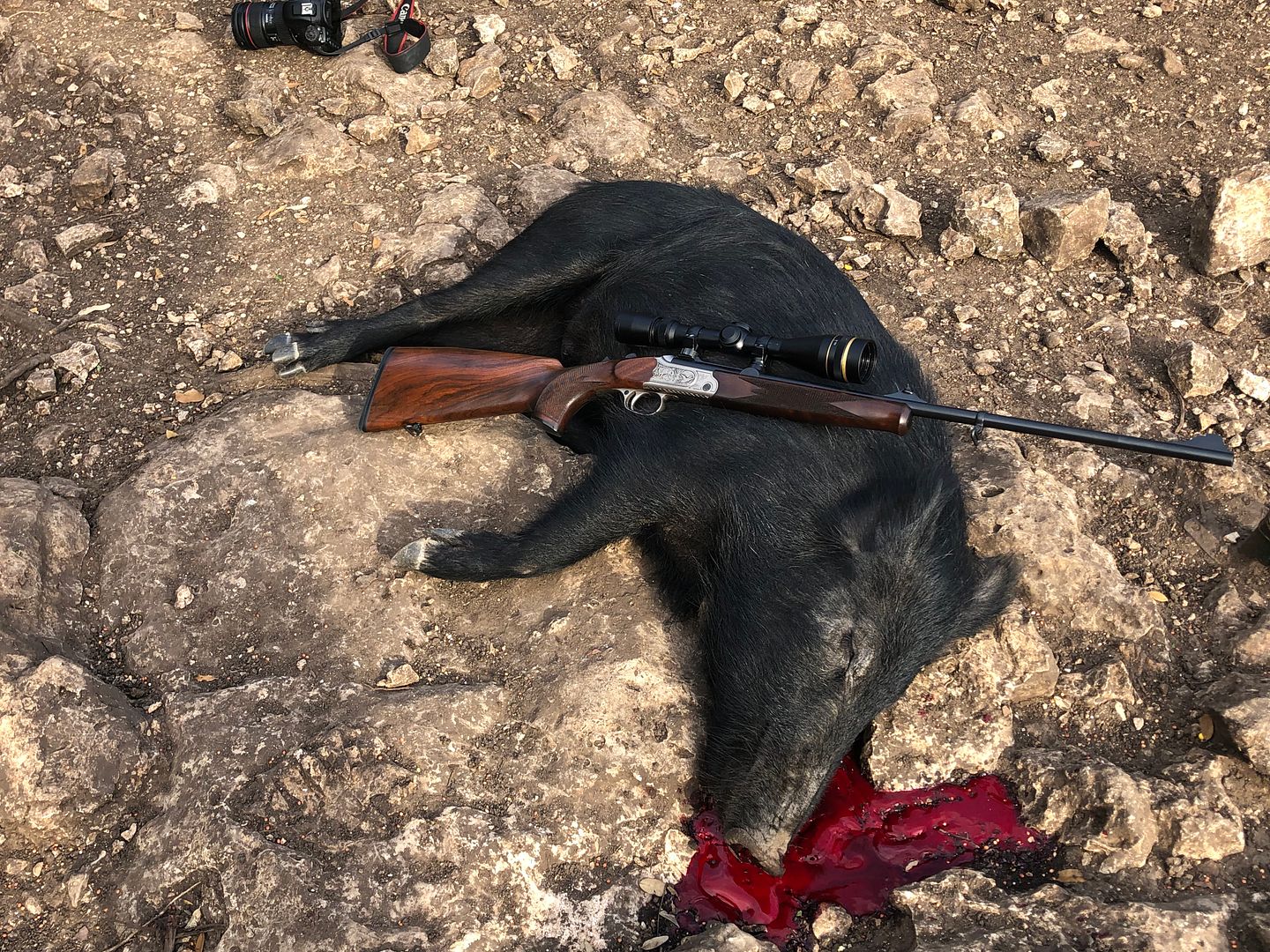 Merkel K1, 222Remington, 50gr. Nosler Ballistic Tips
Recovered two.
I loaded them up and took them back to camp.
Had not played with this Honeycutt set in a while so I figured, what the hey.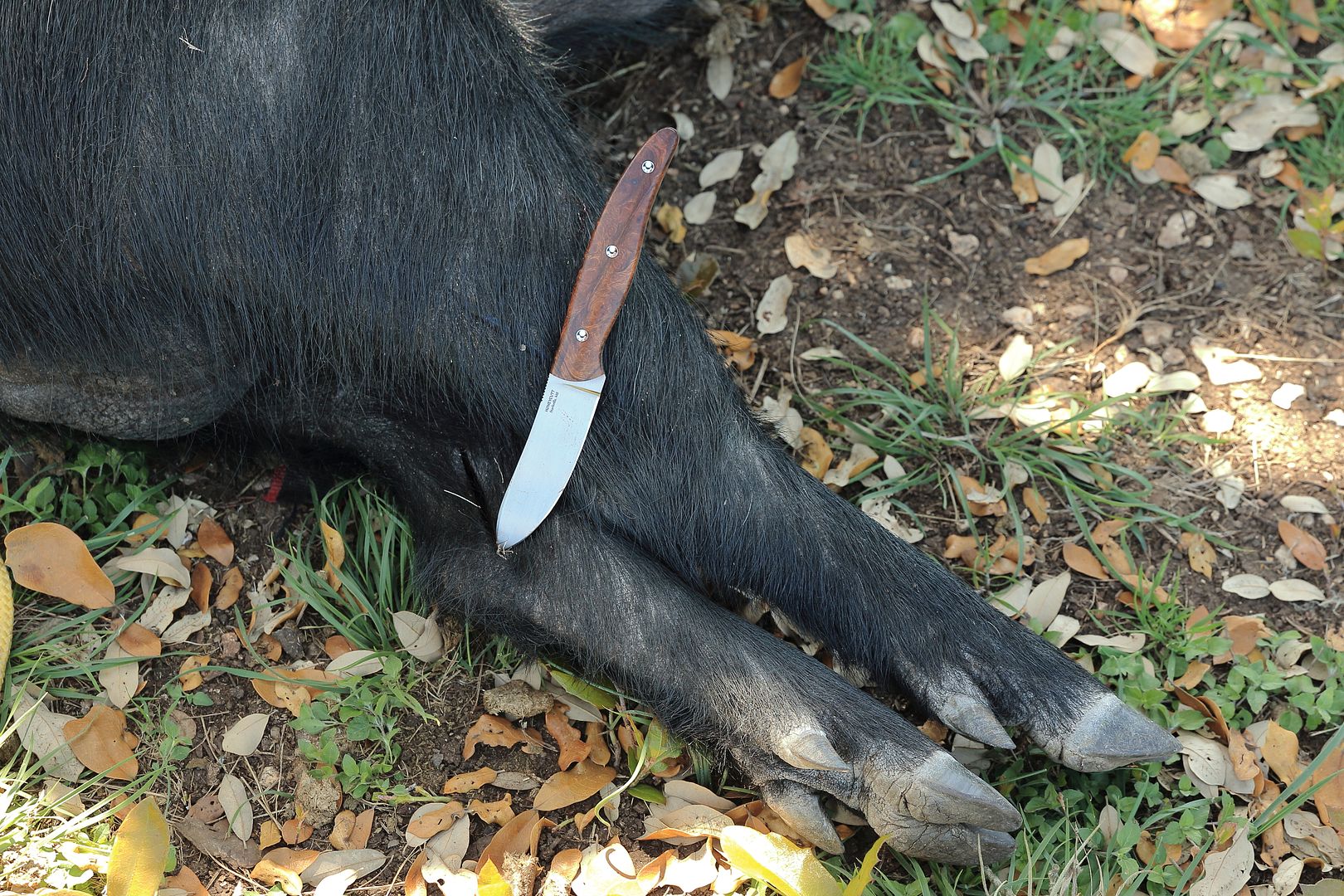 This weekend, I preferred the smaller of the two blades for taking the back-straps.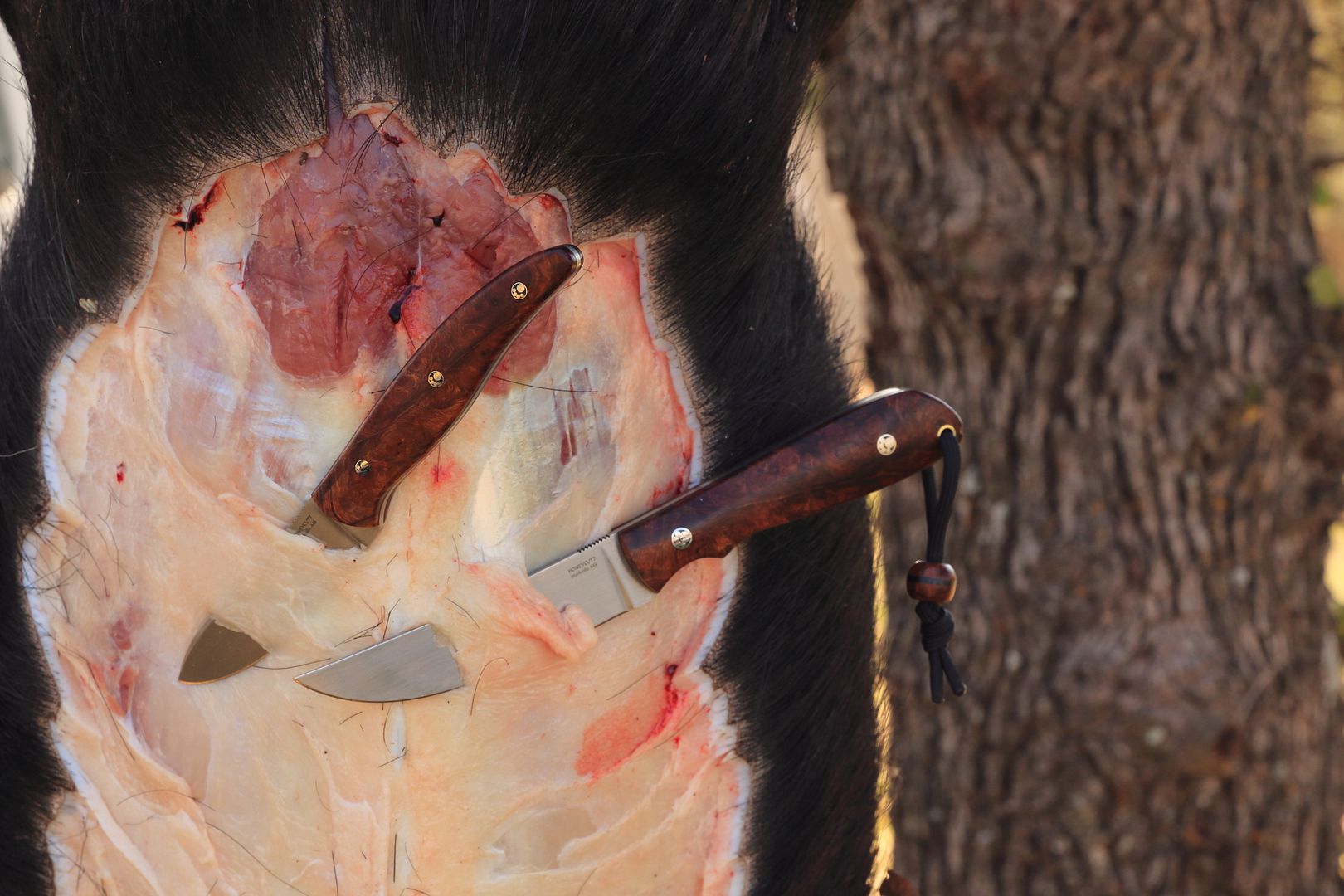 Desert Ironwood, S30v steel
On the second I figured I'd try a new knife that I just got in.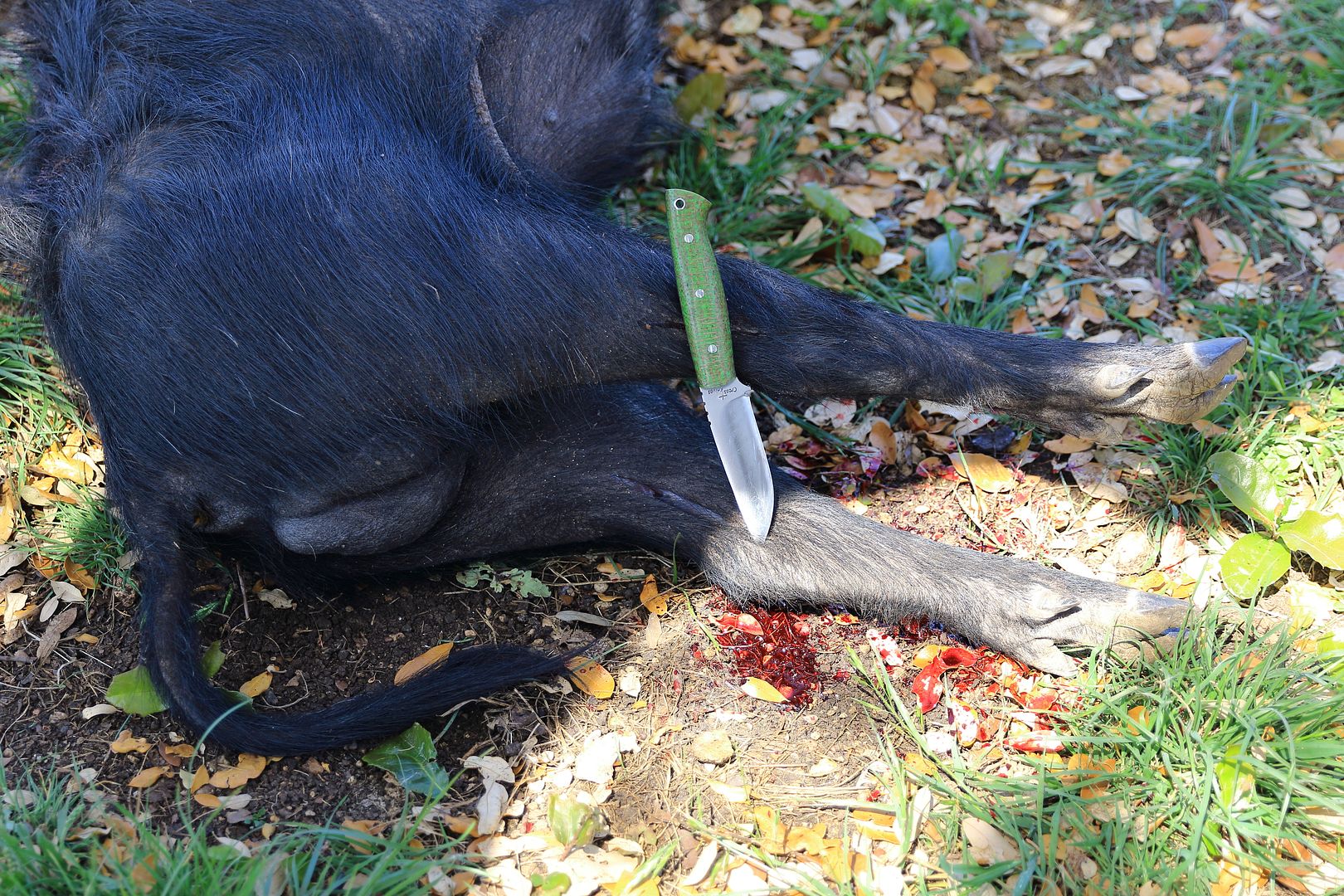 Cross Knives EDC, A2 steel, Neon Lime Burlap Scales. What caught my attention is that it has a convex grind.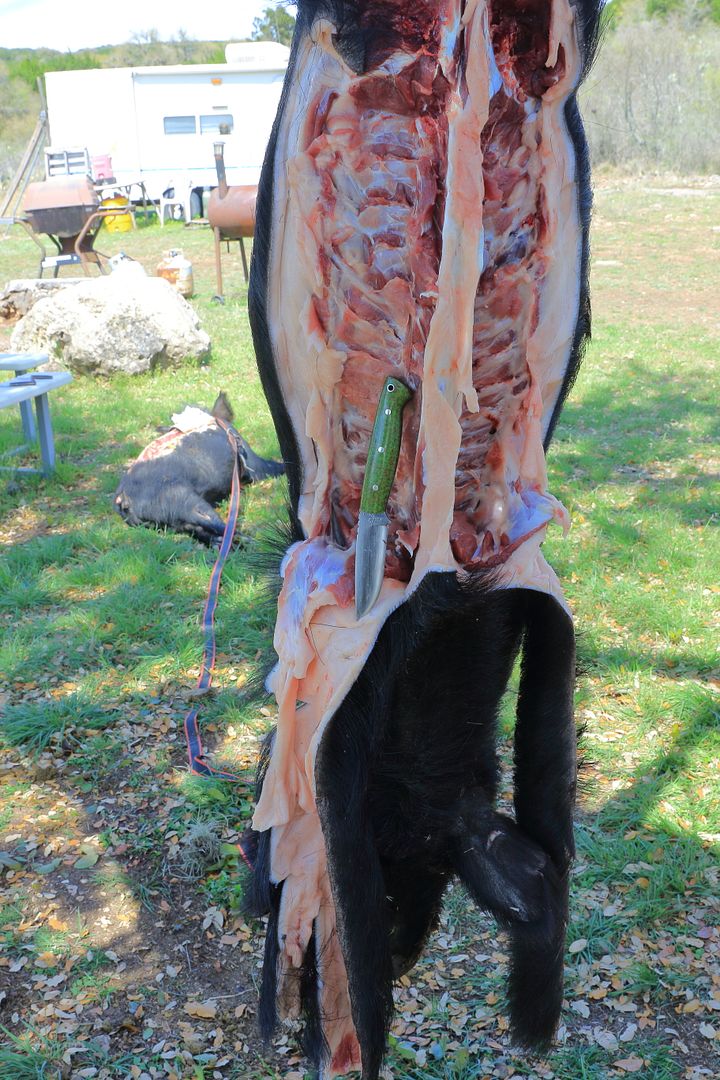 Anywho,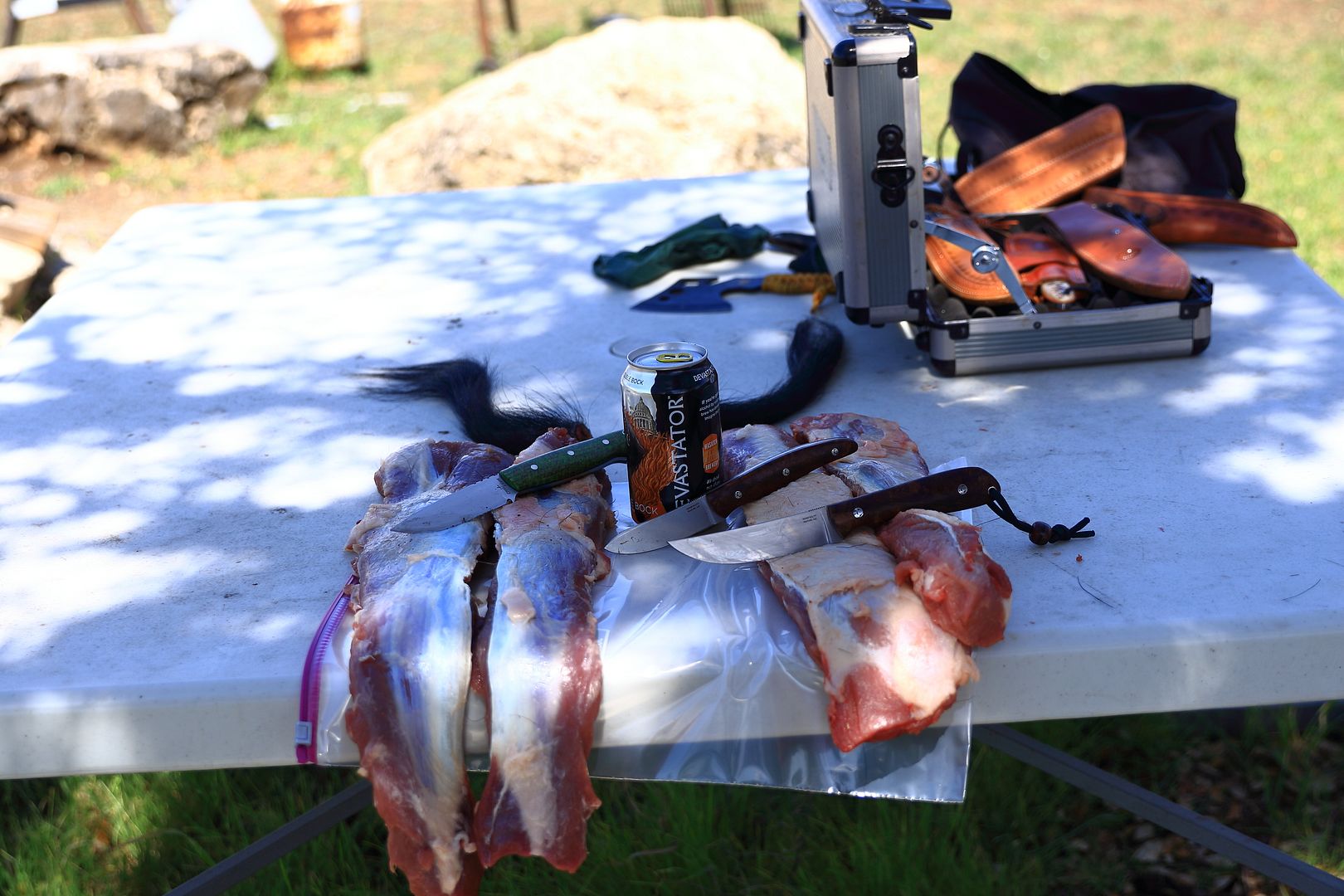 Made they made short work of stripping out the loins.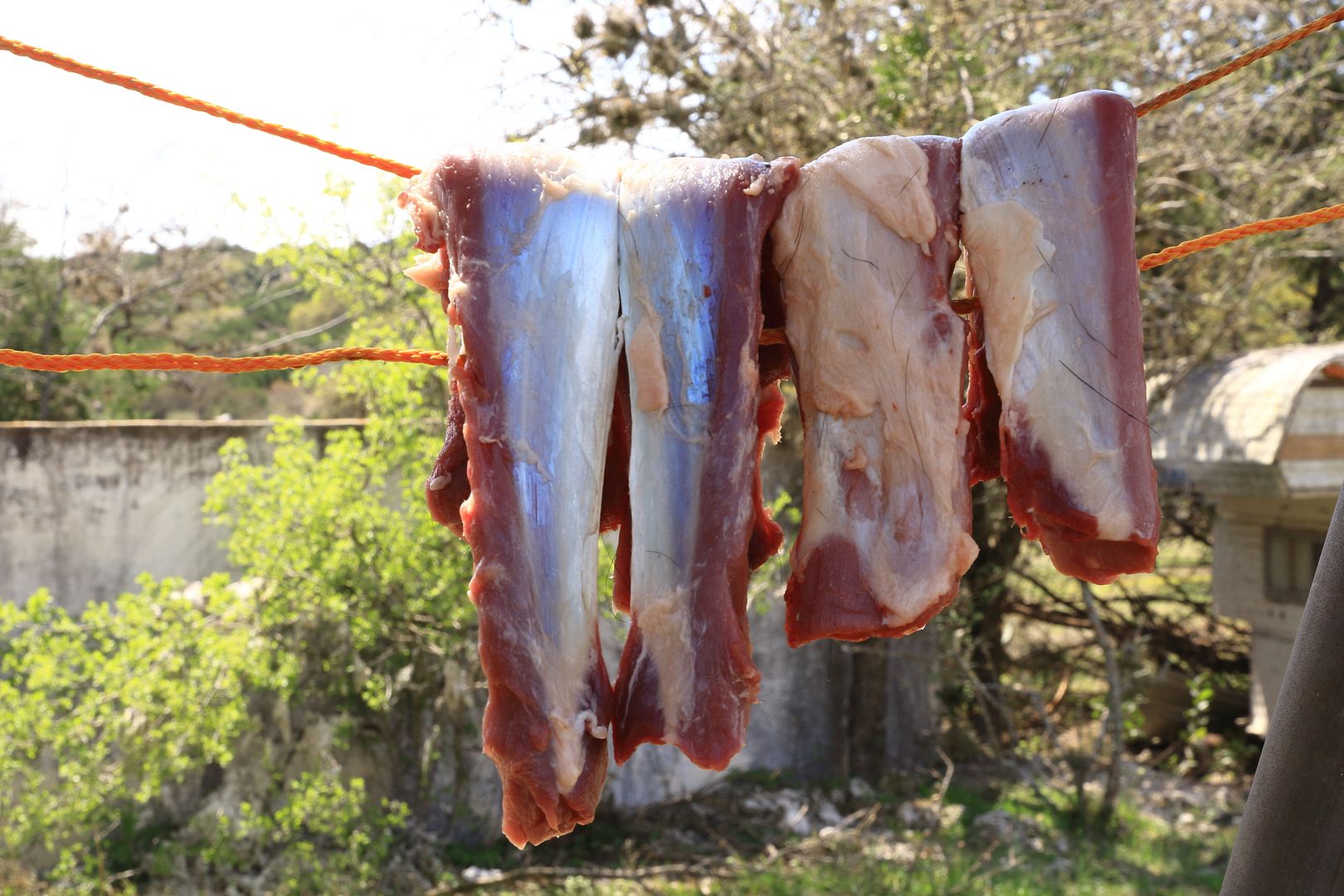 Shot a 4th pig on Sunday eve.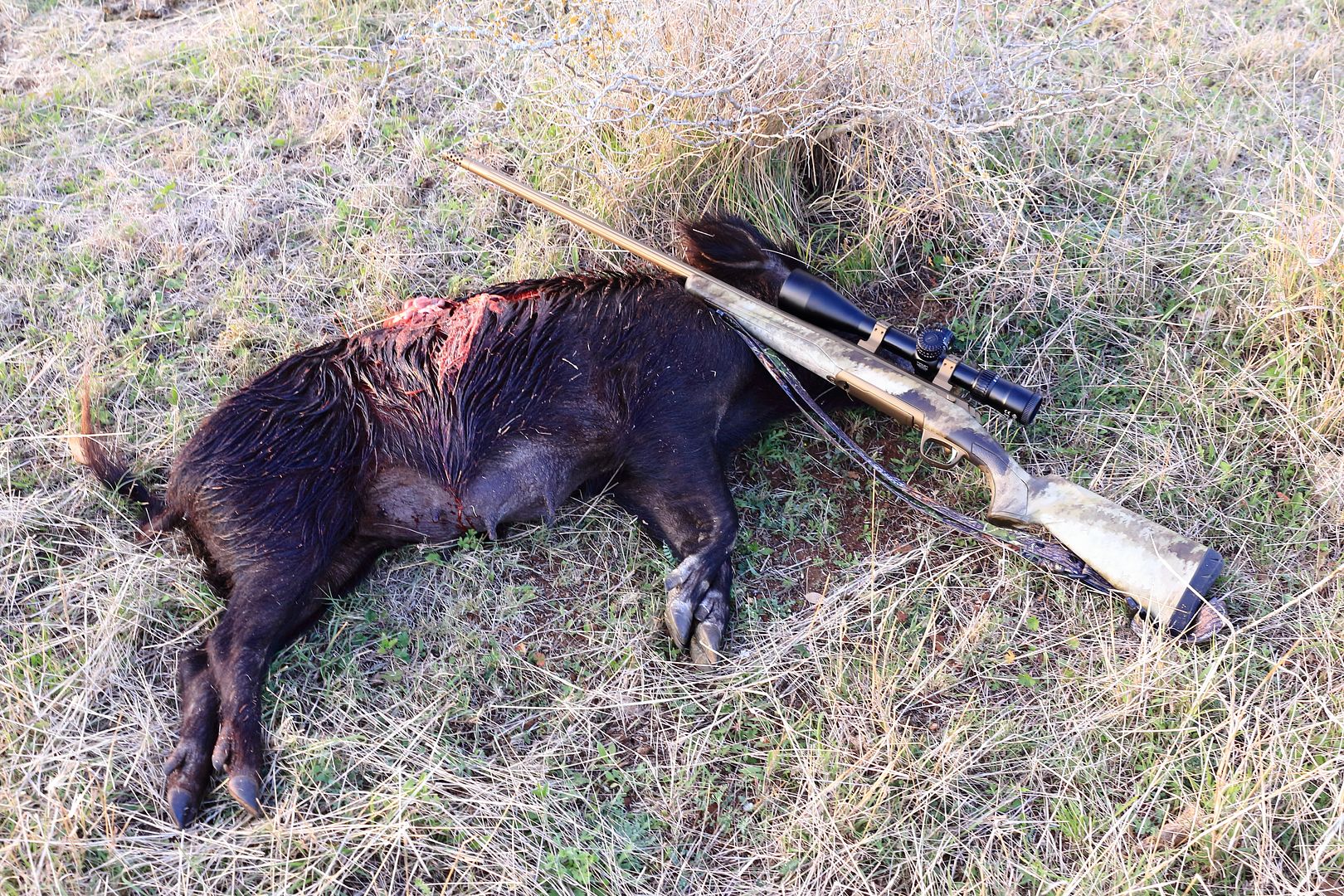 eve and a 5th on Monday eve.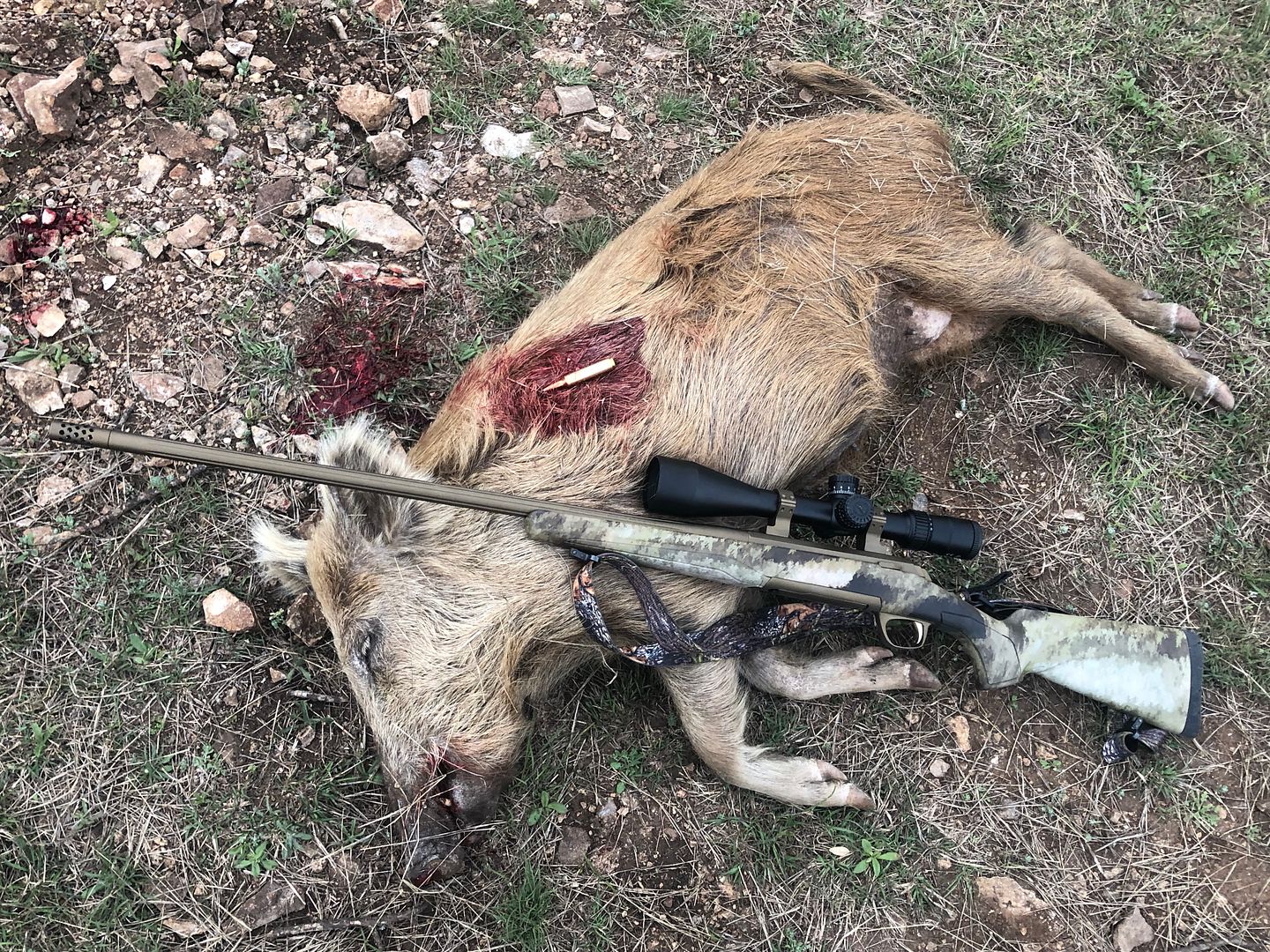 Browning Hells Canyon Speed, Long Range,26 Nosler,142gr. LR Accubonds
Both were sows that had piglets on them and they were pretty poor, so I left them for the buzzards.
Took my sixth hog in a trap on Tuesday morning.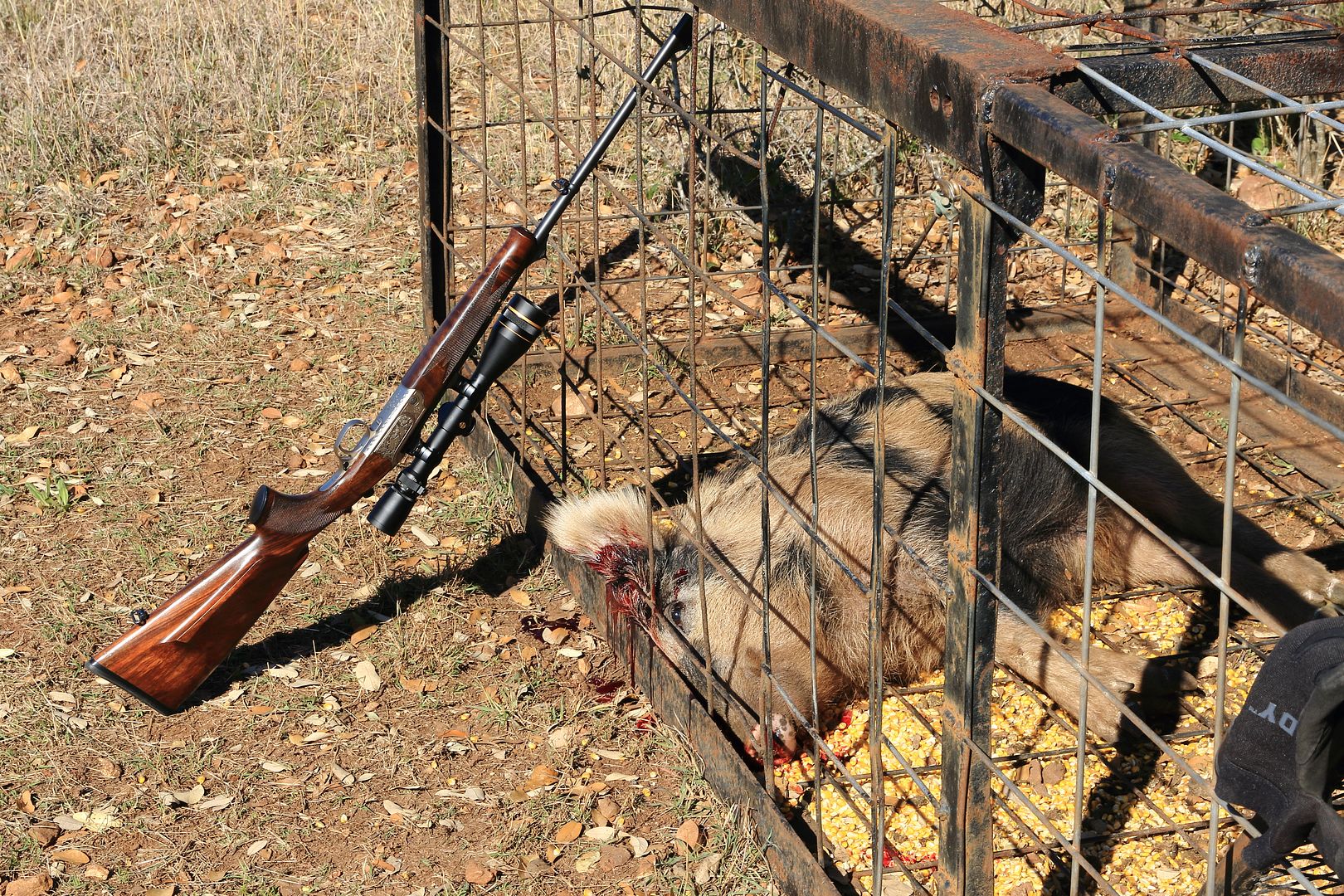 Whenever I go afield, I always carry my Menefee "Sweet Sixteen in my pack, just in case I have to do emergency surgery!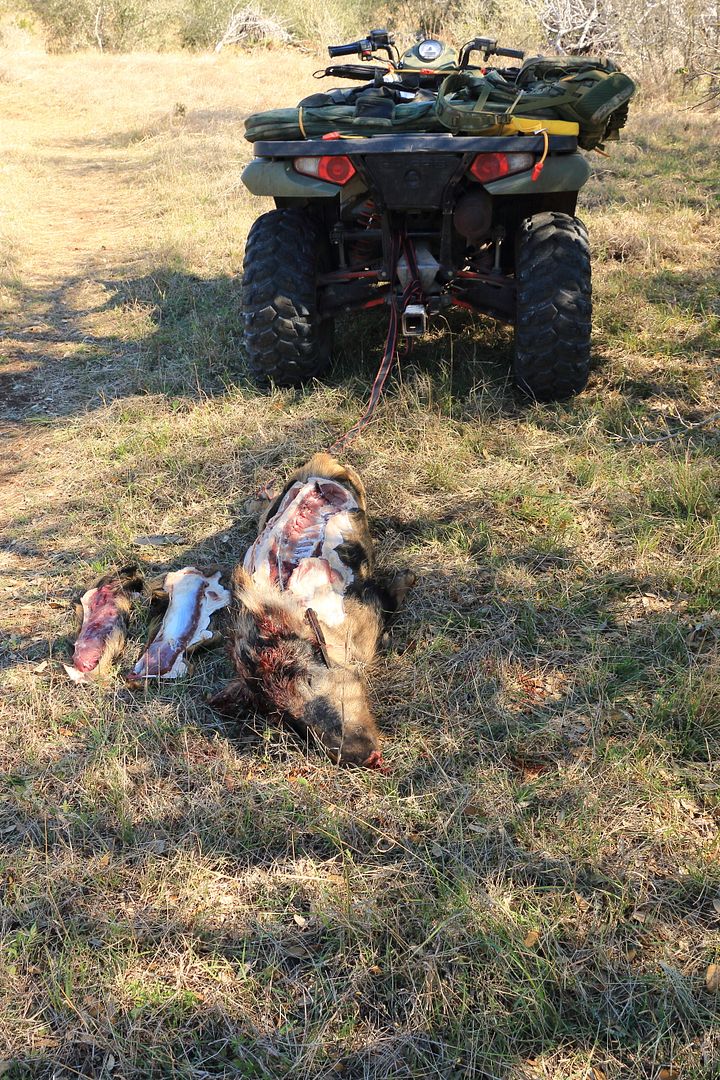 The turkeys did not co-operate, but what the hey, there's always next time!
Ya!
GWB