D
A while back I had the opportunity to palaver a bit with Mr. Brett Dowell. He had posted a pix of one of his knives that I really liked on a different forum. I inquired as to whether that particular knife was available. Unfortunately it was a customer order, and IIRC and was not to be had. During our discussion I asked if he worked with 3V. Before I hung up, a Semi-skinner in 3V with ram's horn scales was on order.
Well fast forward a couple months and I get a call from Brett. He mentions that he has a Prototype with African blackwood scales, similar to what I had ordered. I said send it.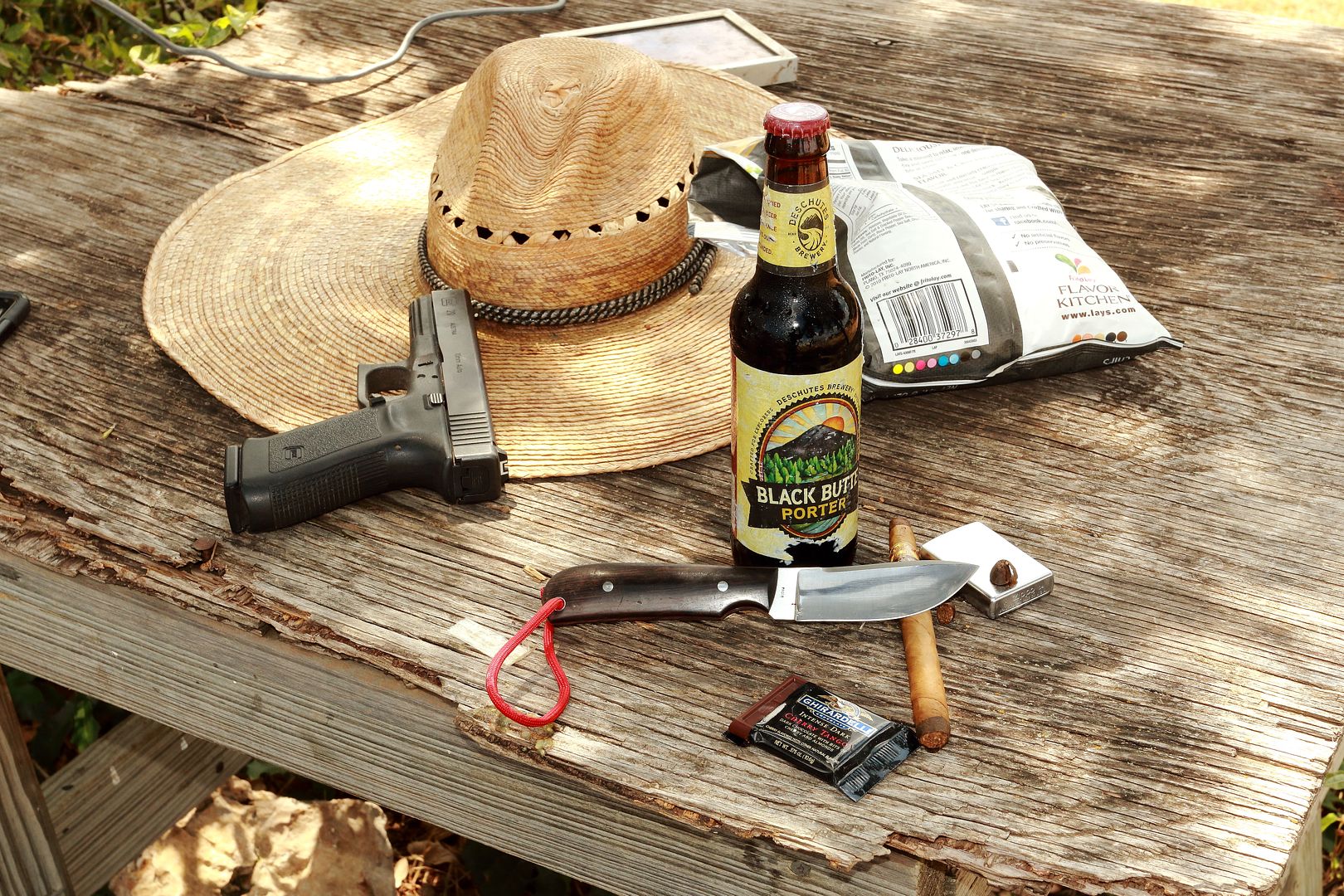 I messed around with it a bit but did not put it to work.
A while later the 3V Ram's horn semi-skinner showed up.
I had the opportunity to give them both a try a couple weeks back.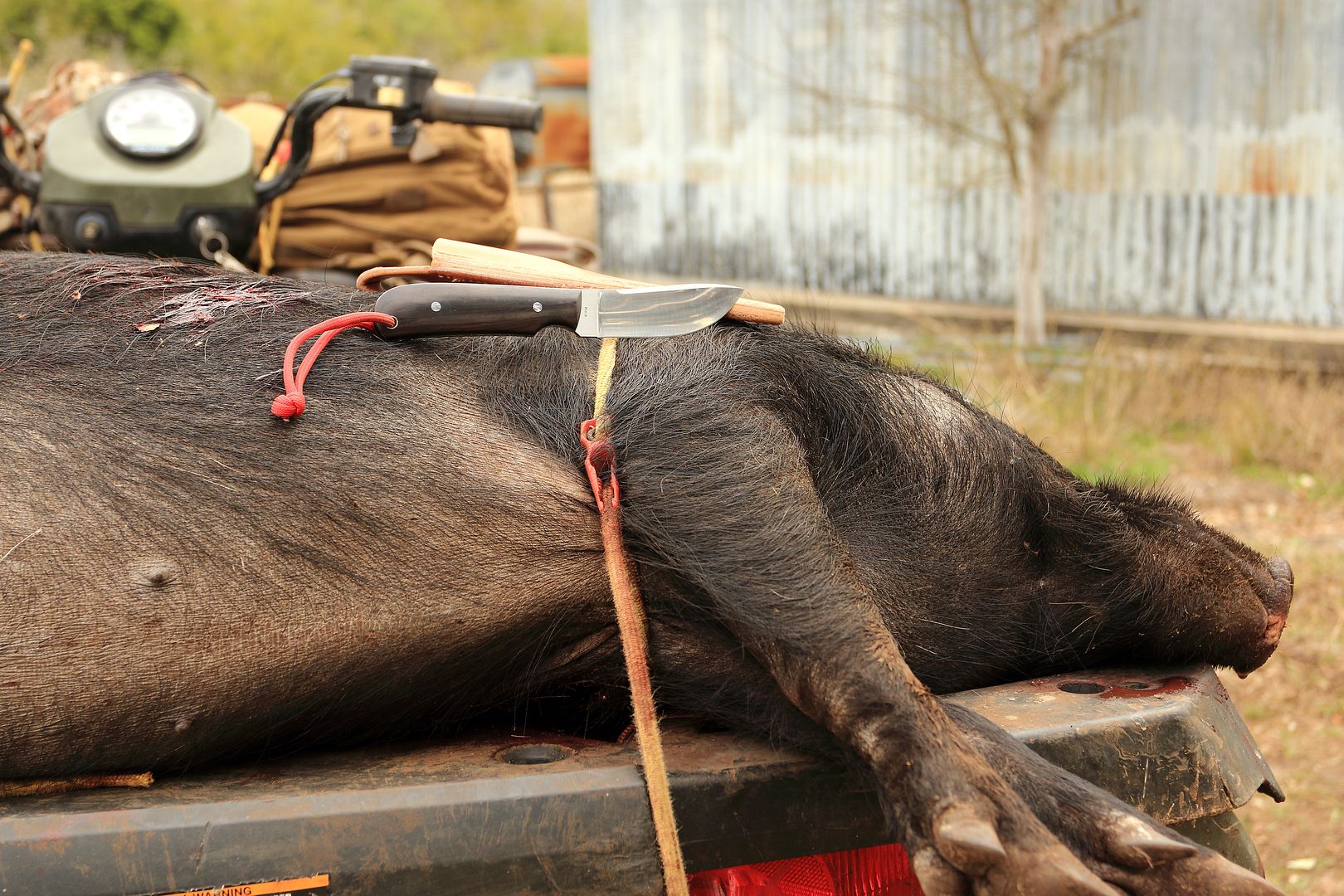 The proto in African Blackwood is CPM 154.
here's a short video of one of my bud's removing a loin from a hoglet using the 3V skinner.
ya'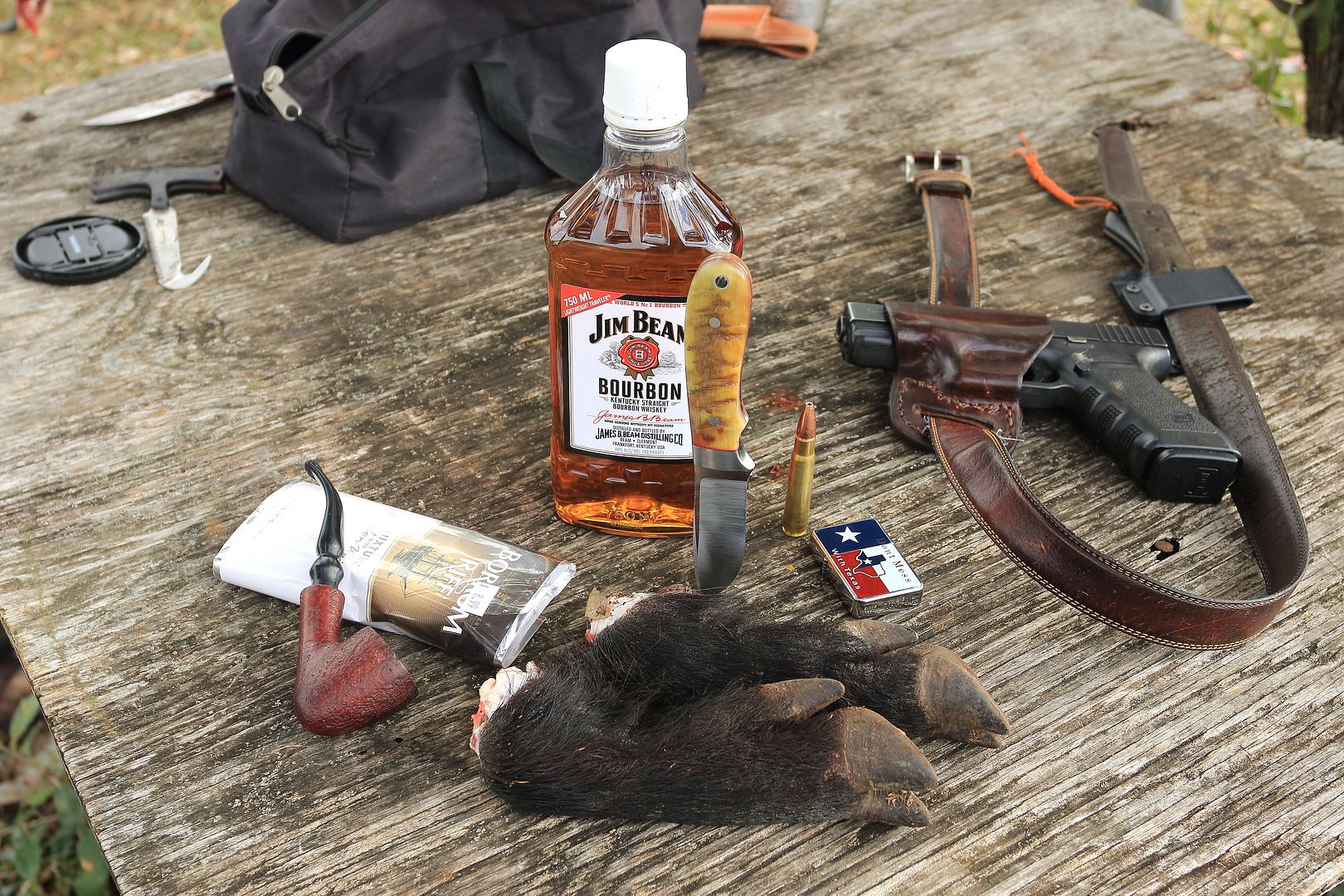 Both knives are scary sharp. I do believe I prefer the shape of handle on the Blackwood Proto. However the texture of the Rams's horn makes for a more secure grip. That hog fat tends to make a smooth surface somewhat slippery.
In retrospect, it seems that the 3V remains a bit sharper after a similar amount of use.
Both are sweet blades
Thanx Brett.
JAPPFT,
GWB