"Men are drawn to cutting instruments. We have been forever. It is almost primal, the need to cut something." Curtis Klingle, CM Forge
"A coincidence is a remarkable concurrence of events or circumstances which have no apparent causal connection with each other".
Coincidence?
A little more than a month ago a friend mentioned to me that he had some knives consigned to him by Ray Kirk. I had recently had the opportunity to make the acquaintance on this forum of two ABS master smiths, Jerry Fisk and Mike Williams. In a conversation Mr. Fisk had told me of the requirement/test for obtaining the ABS master smith designation. Consequently, when my friend sent me the pictures of Ray Kirks' small integral knife and I saw the MS stamp, I perked up.
Prior to this I had no integrals in my possession. Wasn't all that impressed at first glance, but the more I examined it, the more it grew on me.
Then when my friend uploaded a picture of a forged Damascus Integral knife by Argentine knifemaker Ariel Salaverria, I could not help but notice the similarity. The shape was oddly kin to the small Ray Kirk integral. I went to both the website of the maker of the AEs blade and Ray Kirks'. It seems Mr. Kirk was inspired by the Brazilian gaucho blades. Next my friend e-mails me and tells me I have won the Large Ray Kirk stag/forged integral knife.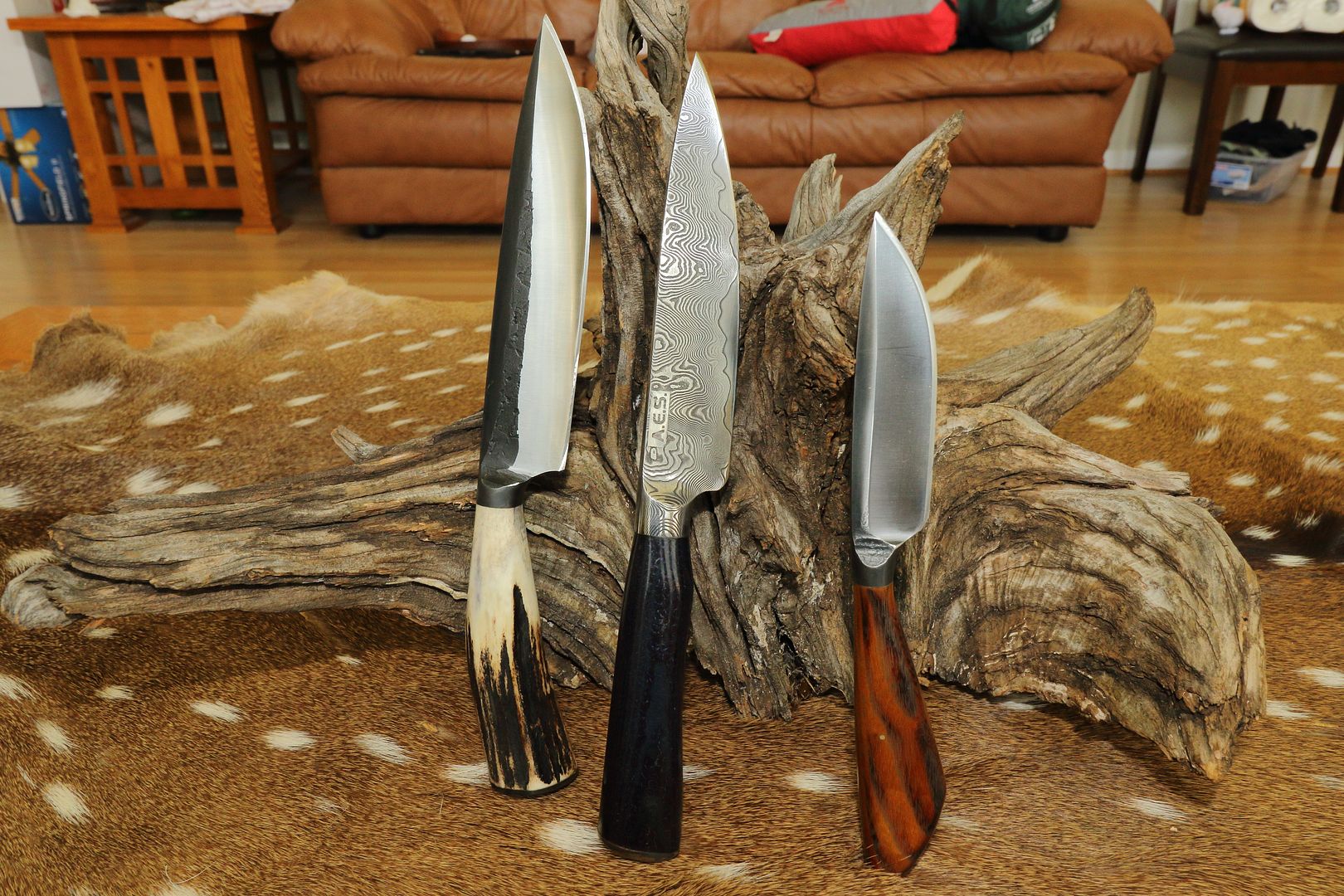 I'm jazzed, my first integrals.
Most likely not my last.
Best,
GWB