you might be a knife looney if..........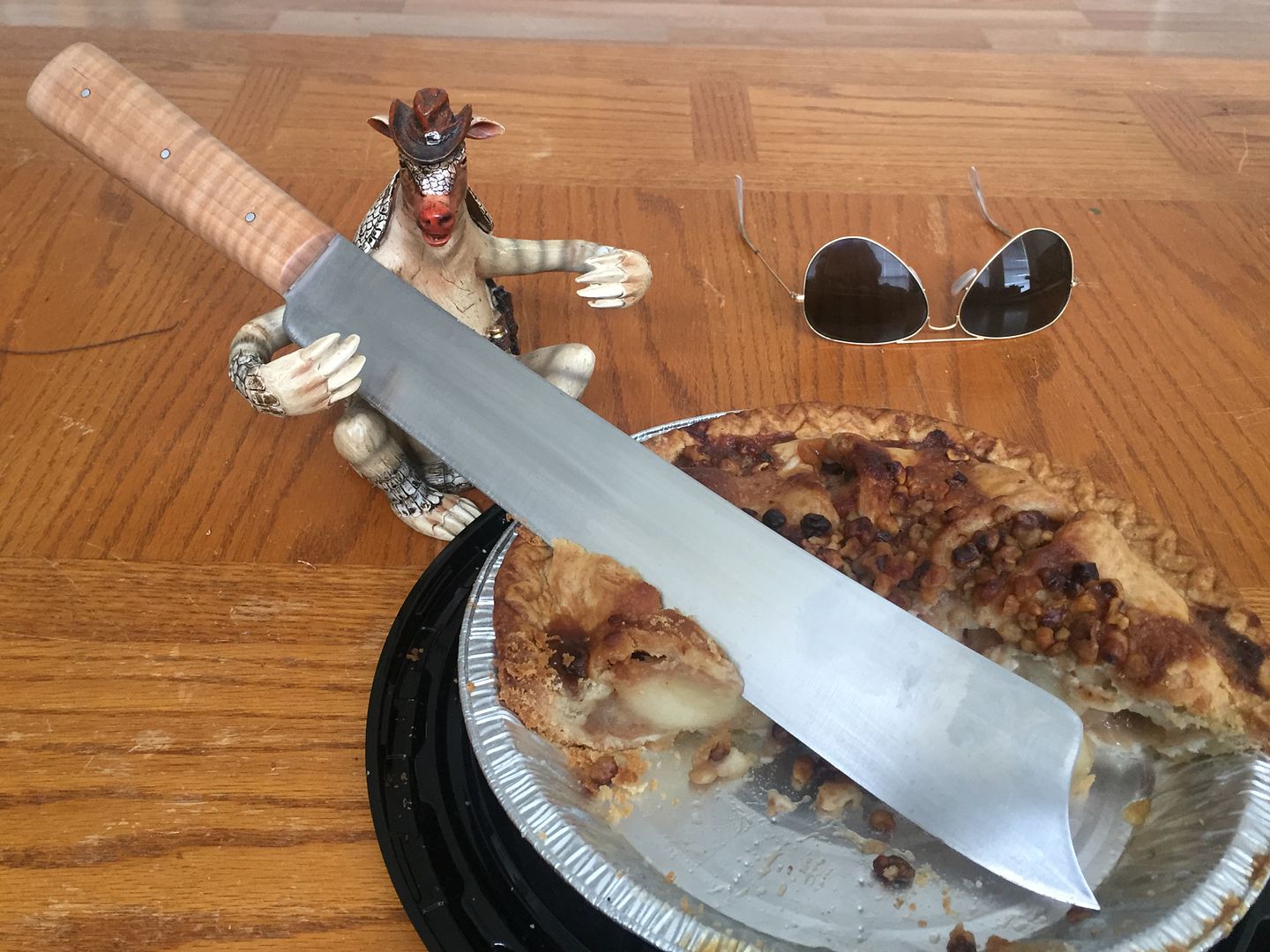 you have the "knife-father", VinceM, haft you a piece of carbon steel with maple scales so you can cut a piece of pie!
or
Take time to take pix of knives while gathering essential supplies when a hurricaine is imminent ..........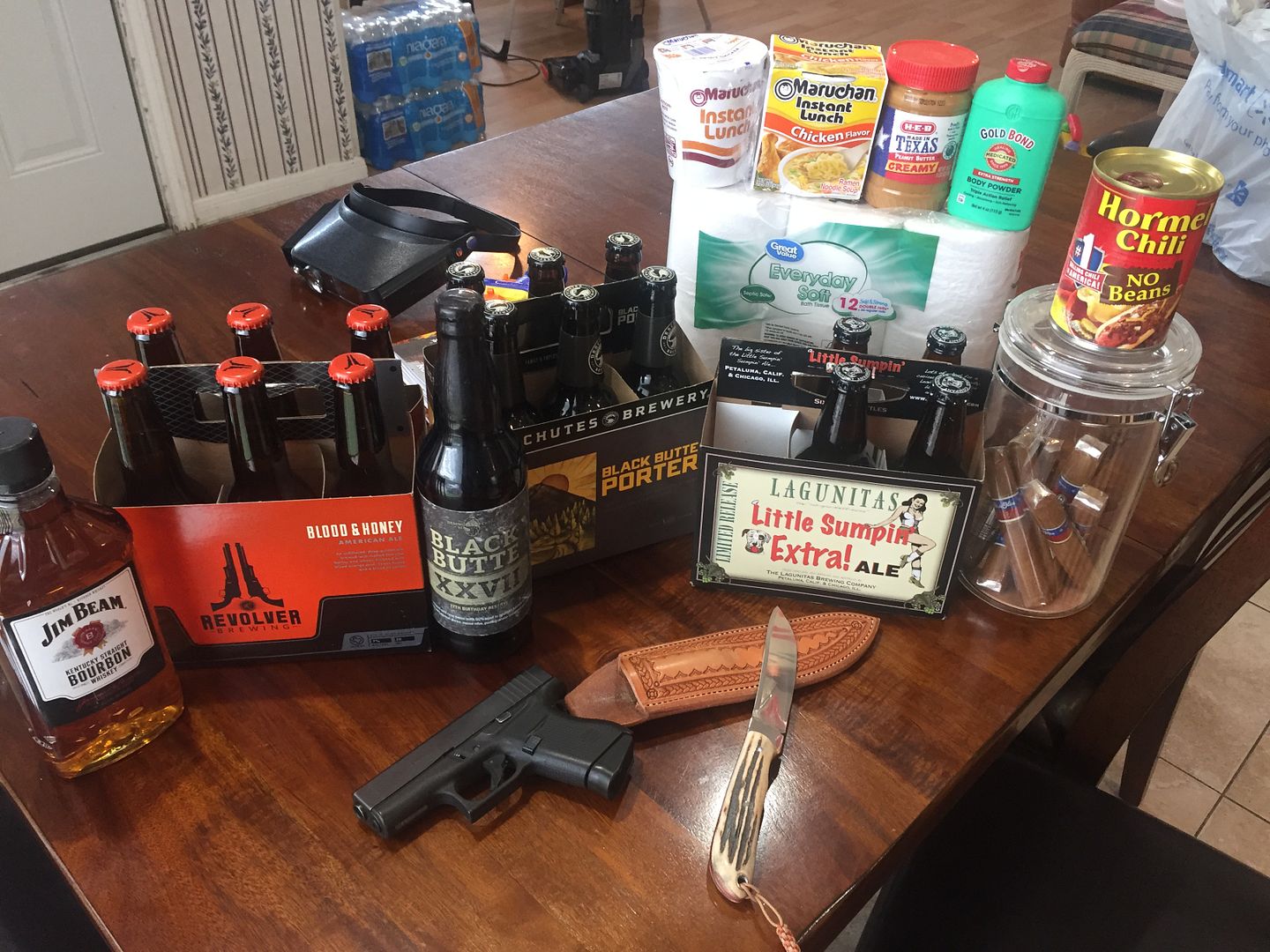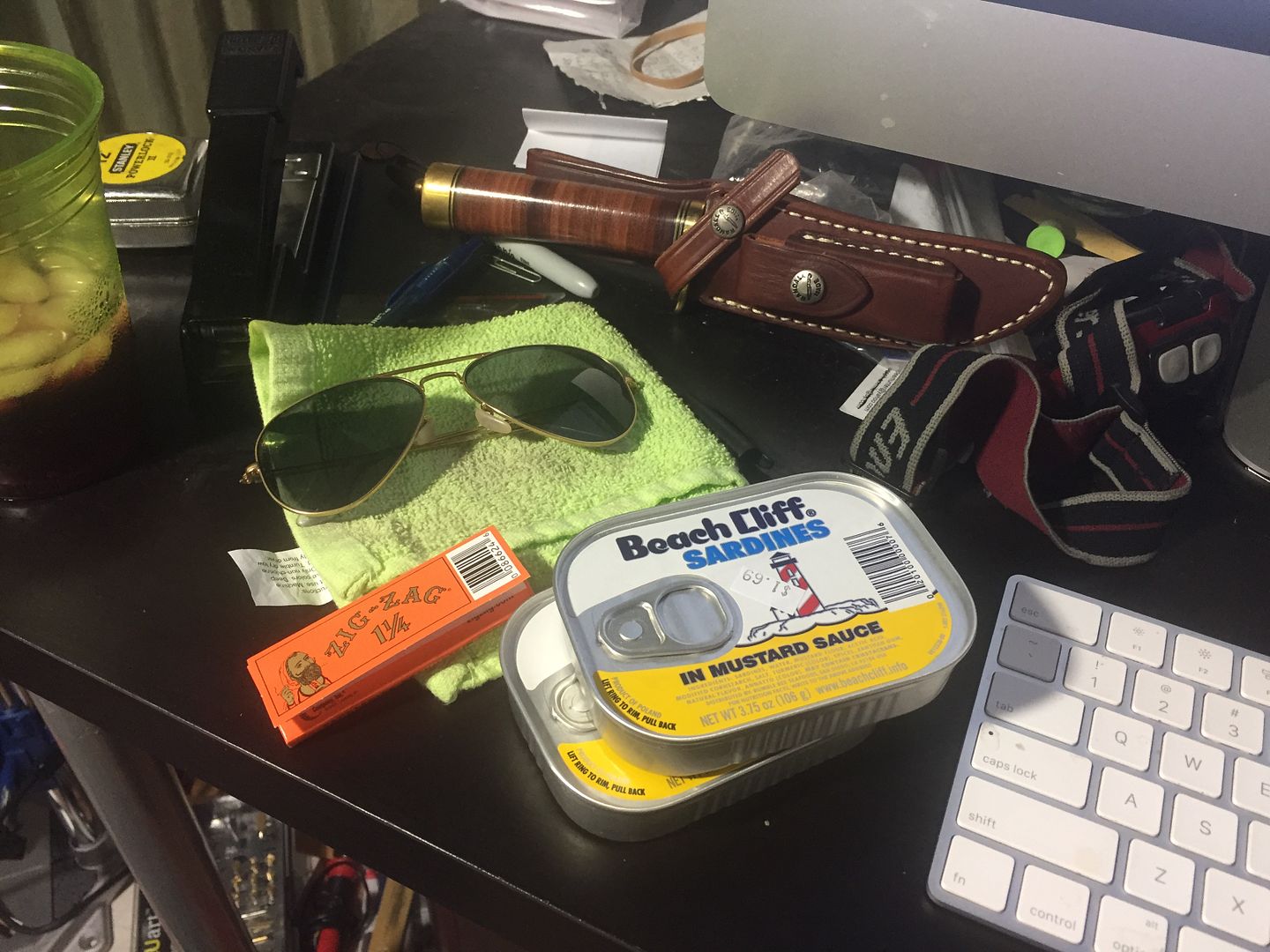 or
drive a couple hundred miles to take Pix of a copy of a Randall #1 Fighter that you got from a friend after waiting 3 years, along with spent bullets that were fired from big-bore handguns into animals that guys paid several thousand dollars to shoot just so they could see how said bullets performed.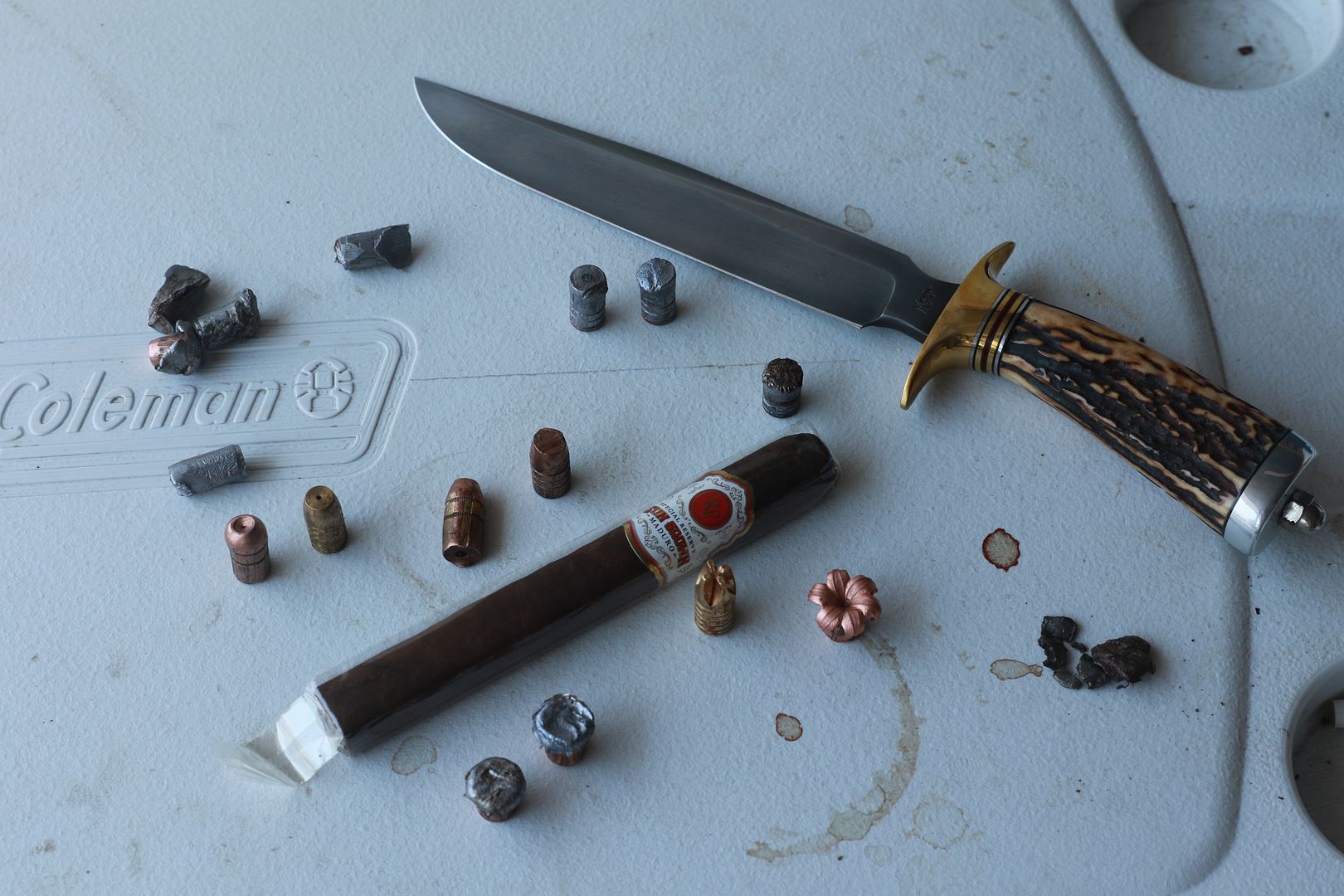 or
invest several thousand dollars and untold amount of time just to craft sheaths for knives that you've asked knife-makers not to send sheaths with, cause you want to roll your own!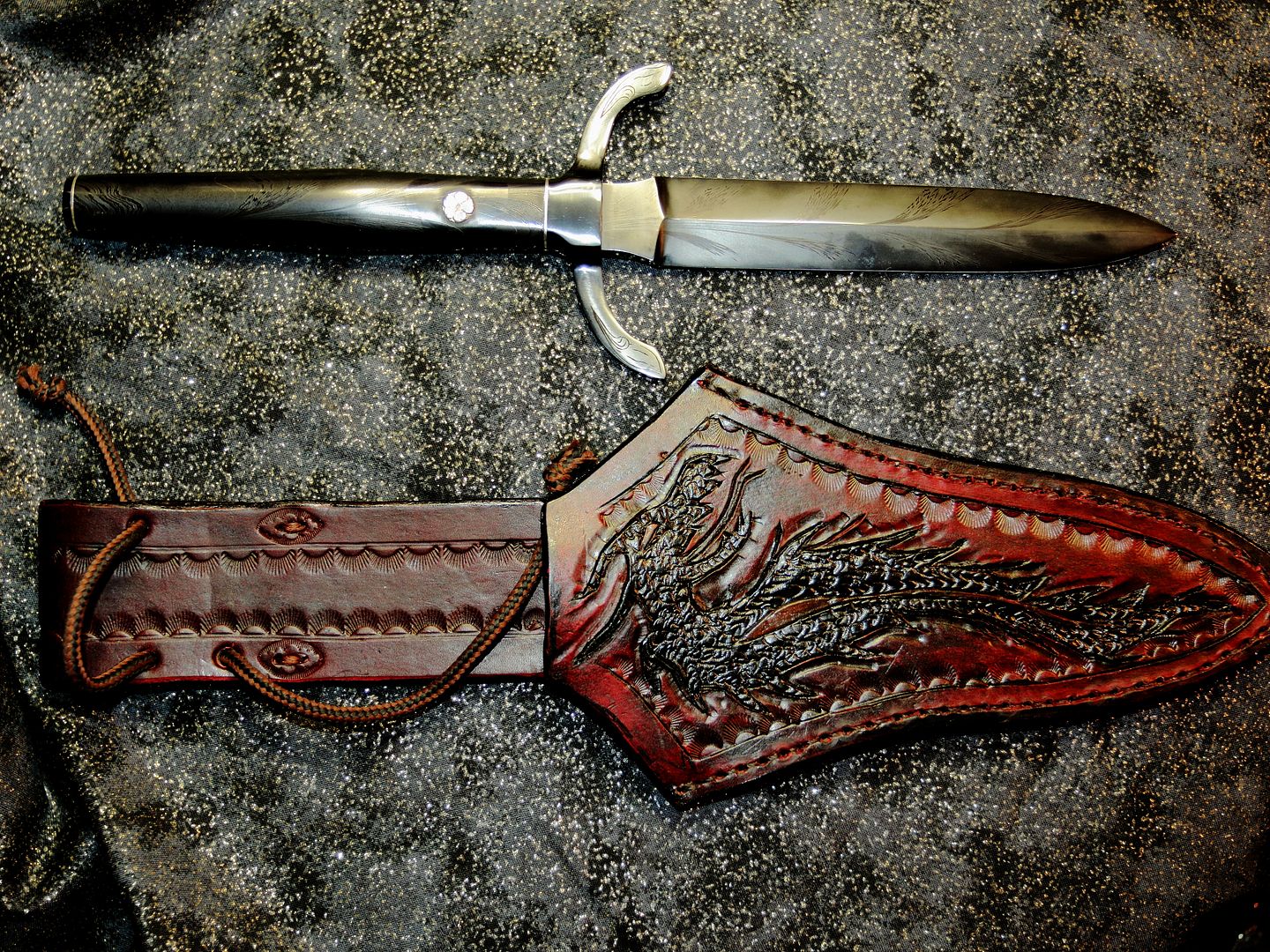 or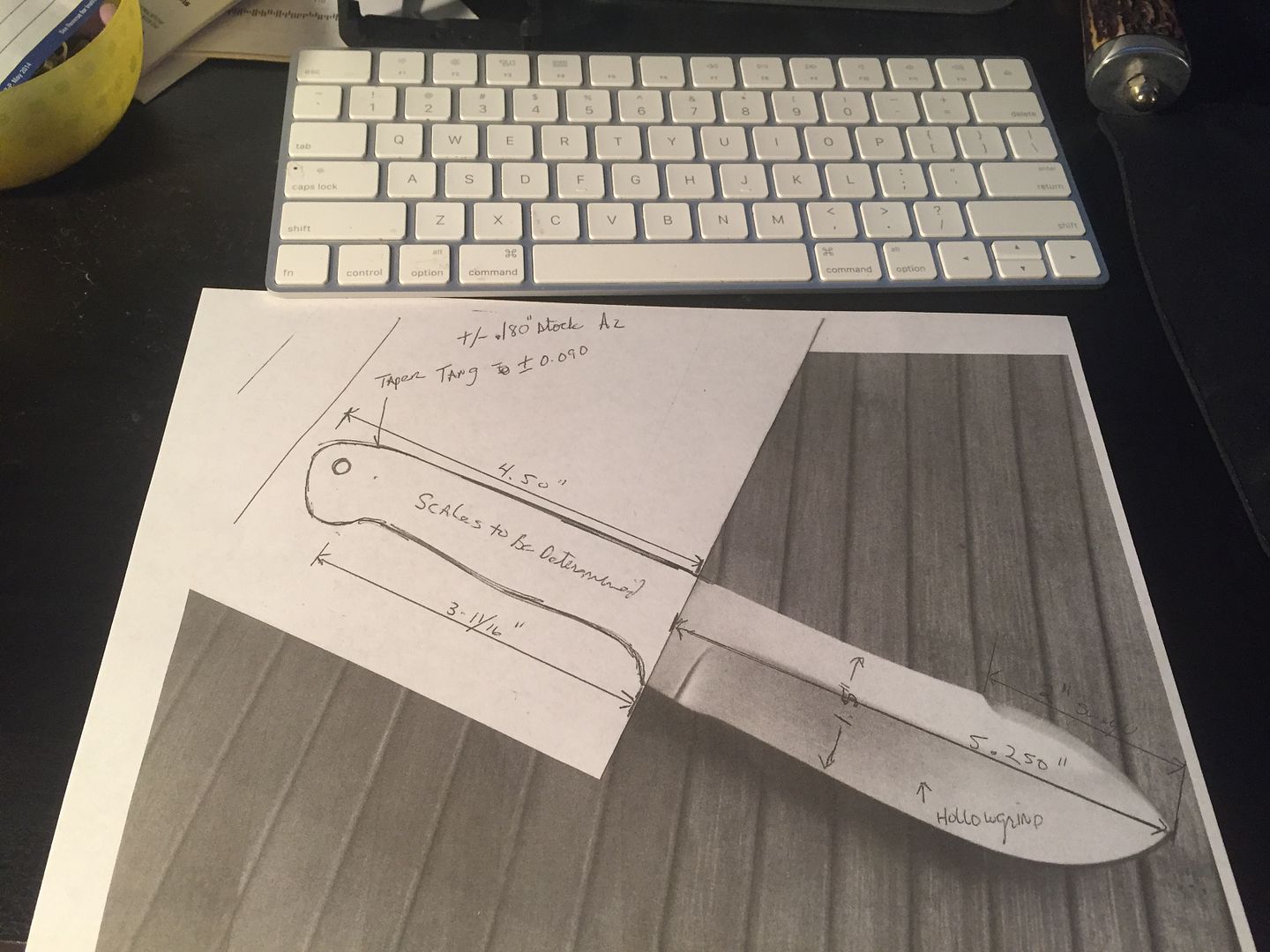 make a drawing of something you think you can't live without and because you don't have the skill to do it yourself, ask a half-dozen different makers if they would be interested in creating their interpretation?
ya!
GWB