I recently became acquainted with Ken Honeycutt while posting on another forum. Seems he got shot in the pelvis in a hunting accident a couple years back Lost a leg and was in the hospital for quite a spell. Gene Ingram and David Winston did 15 knives with both makers stamps on the blades as a fundraiser.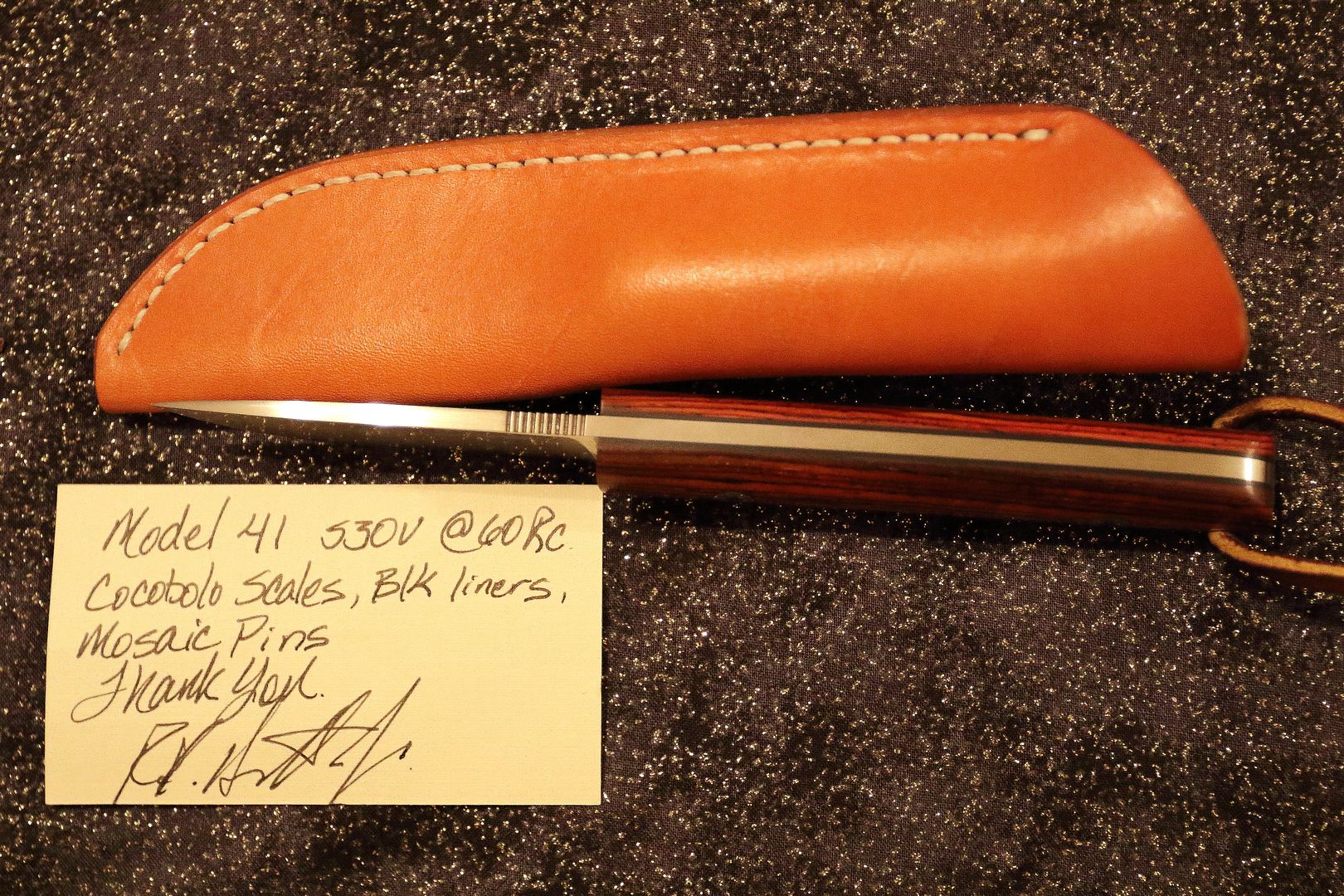 I'm absolutely queer for Cocobolo and when I saw this one on his website, I had to have it.
http://honeycuttknives.blademakers.com/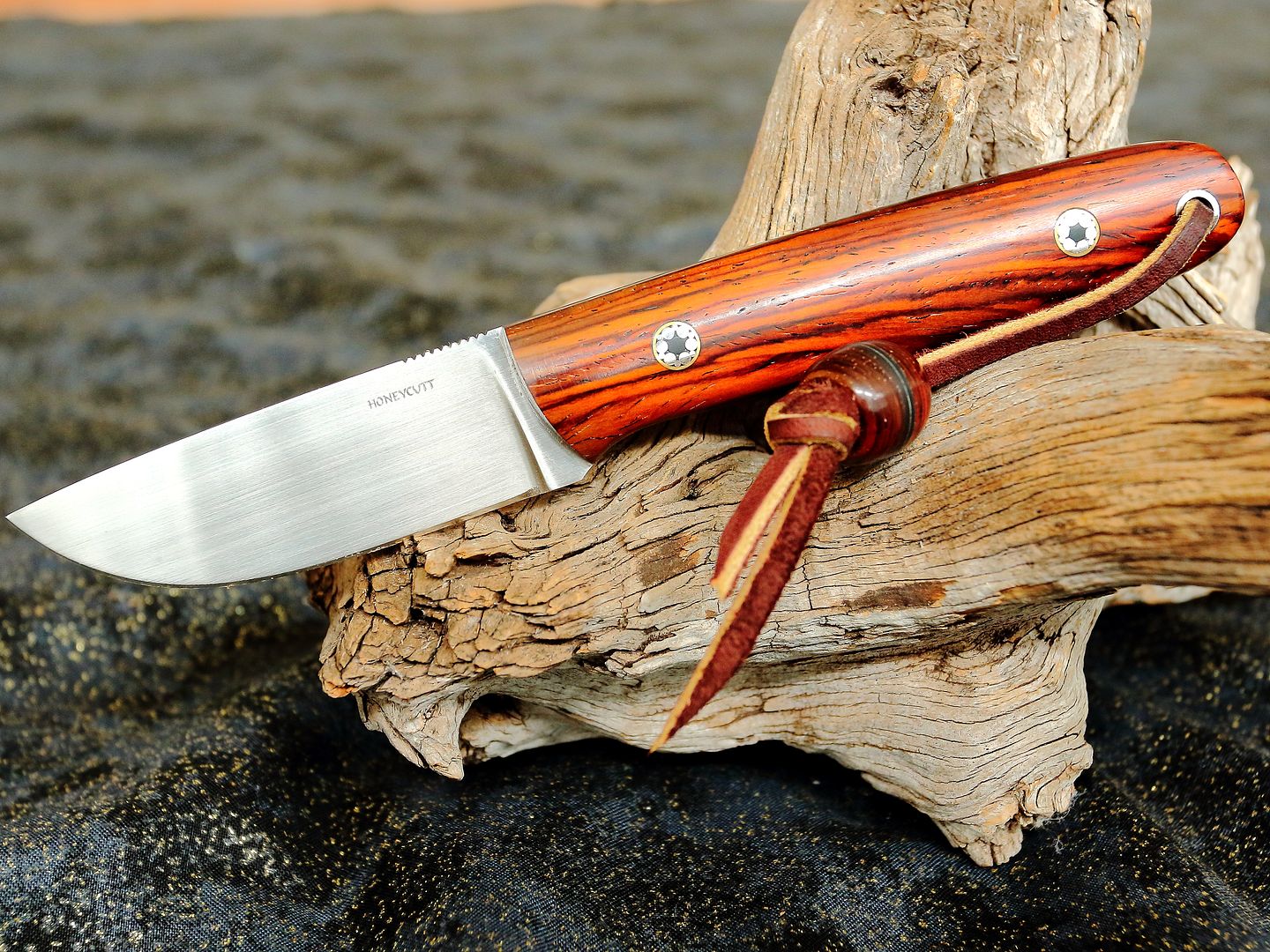 Appropriate name. Its a honey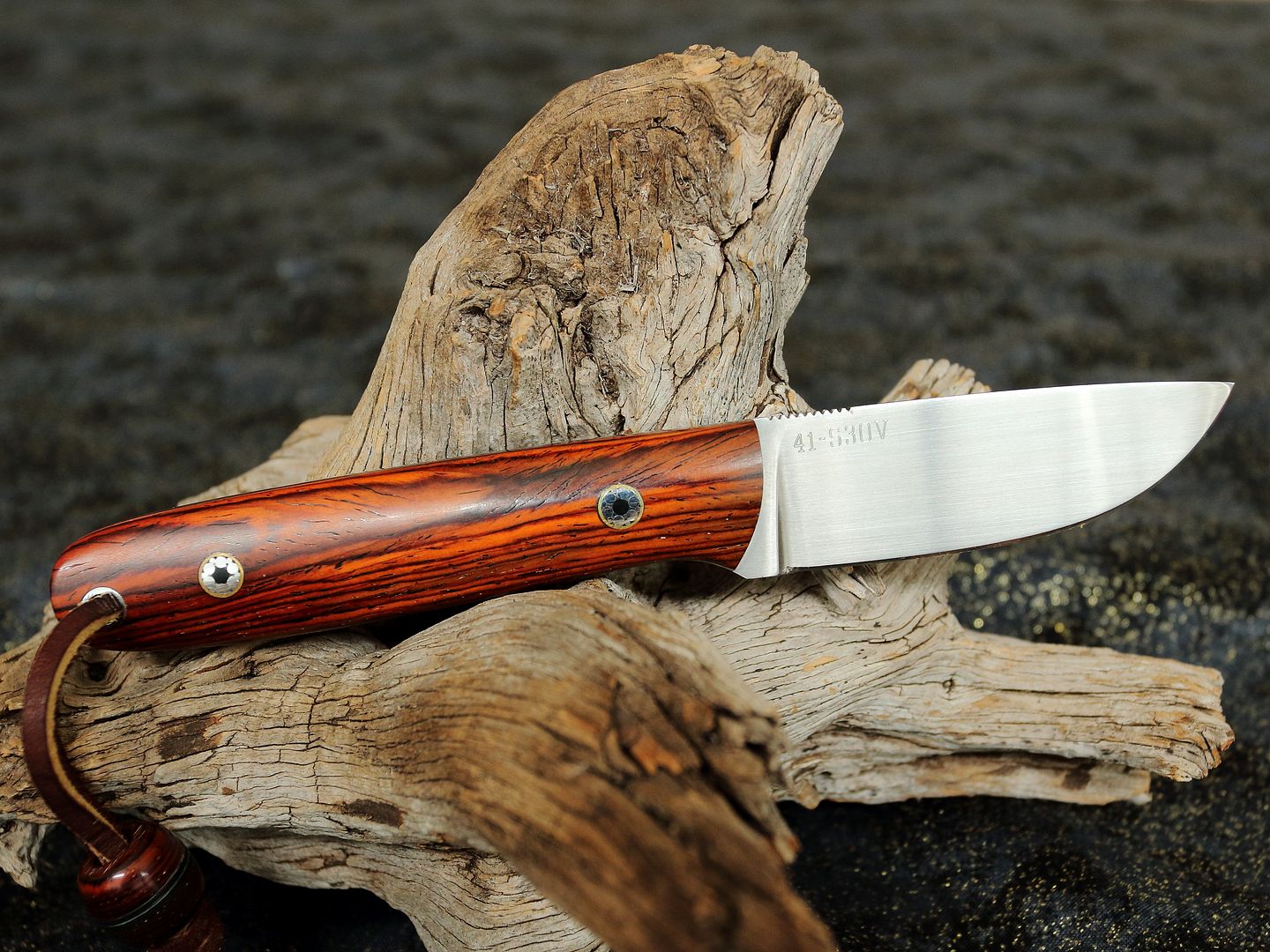 and it should skin like nobody's business, as it is scary sharp.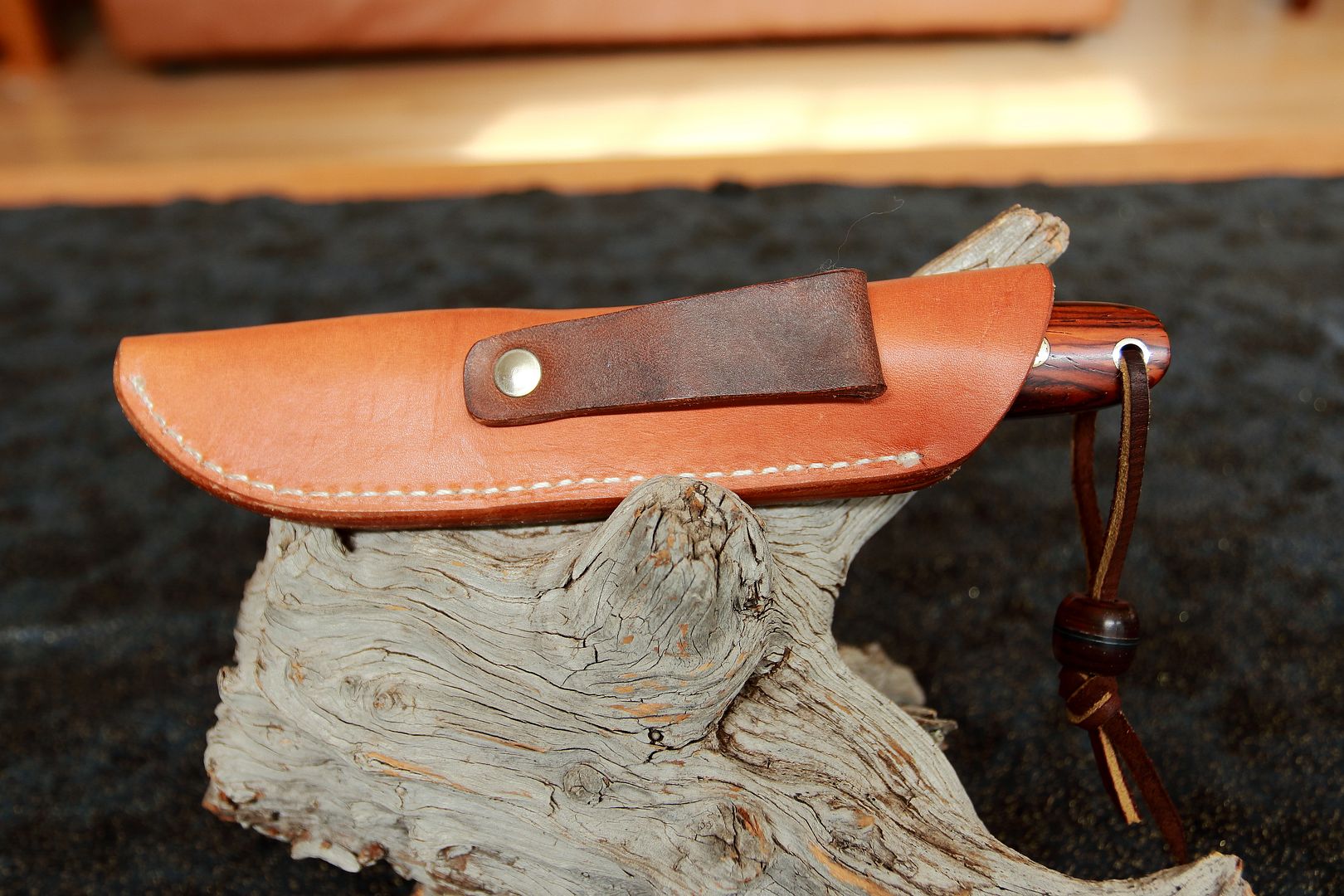 Beautiful grind. Excellent fit and finish.
Simply elegant.
No,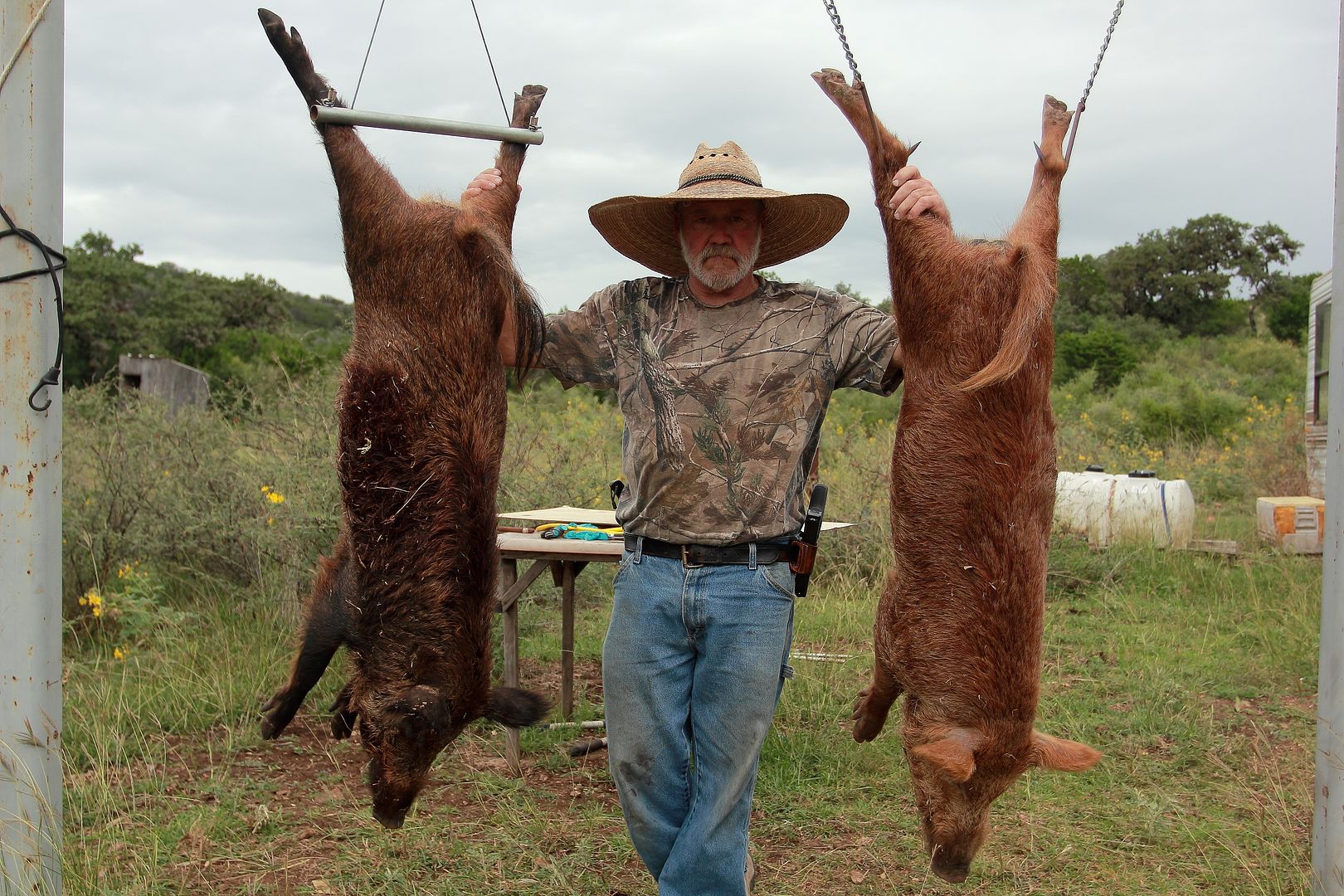 it don't quell the symptoms of SDD (shooting deficit disorder) quite as good as perforating..............
and skinning hoglets,
But fondlin' a sweet blade and grillin' some pork is a darn sight better than a poke in the eye with a sharp stick. LOL
Thanks for a sweet one KH. Much obliged.
JAPPFT,
GWB