Had the chance to go to my deer lease last Thursday....
aka "the Petting Zoo"
Among other things I did manage to snare this hoglet.
Well a while back while trying to cajole Tim Olt out of a sweet Loveless style blade with musk ox scales (to no avail) he did send me his "Buffalo Skinner" on loan.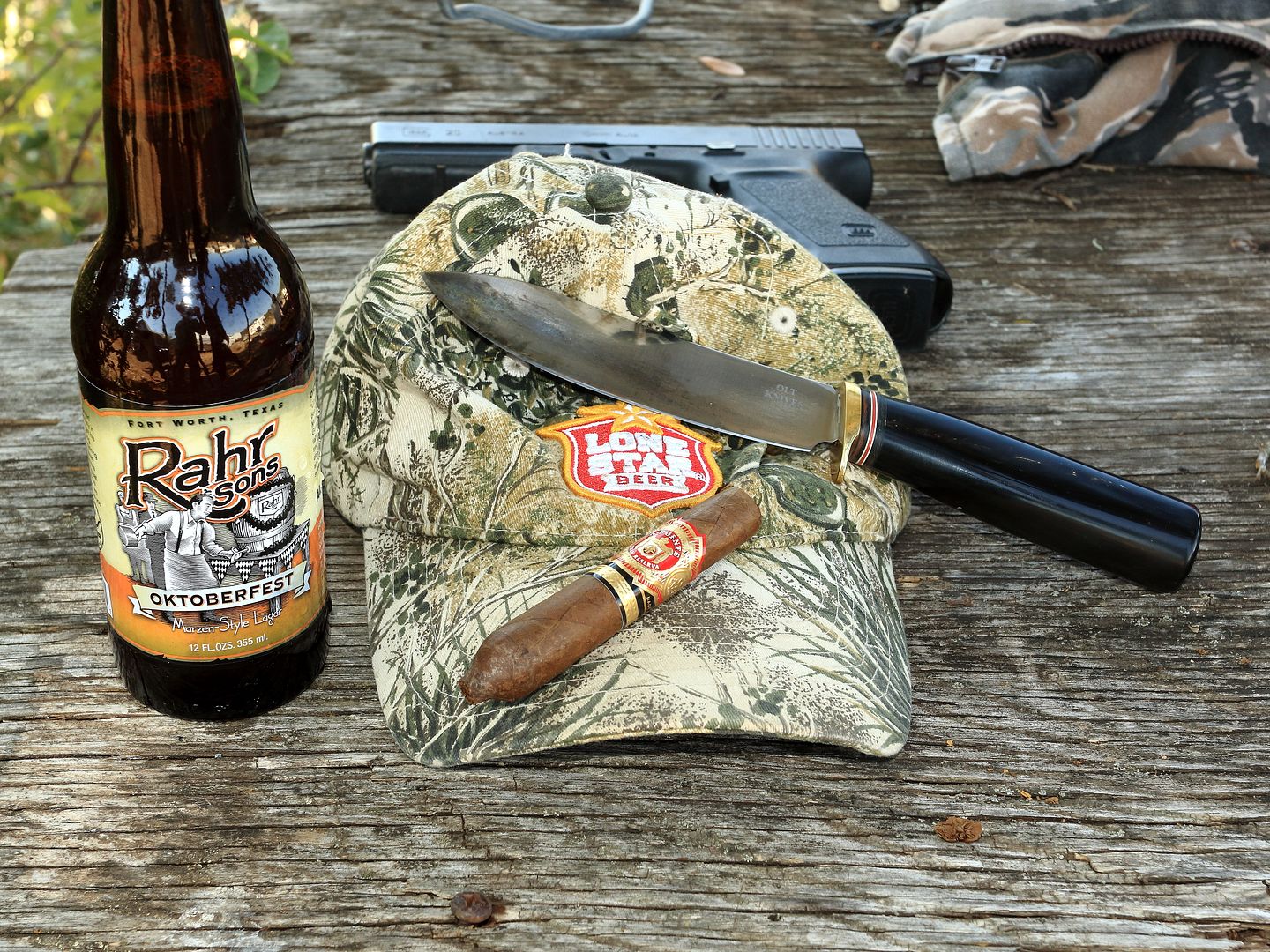 Said to "wear it out", and when I got tired of it, send it back.
Well up to this point, all I'd been able to cut with it was a pork chop.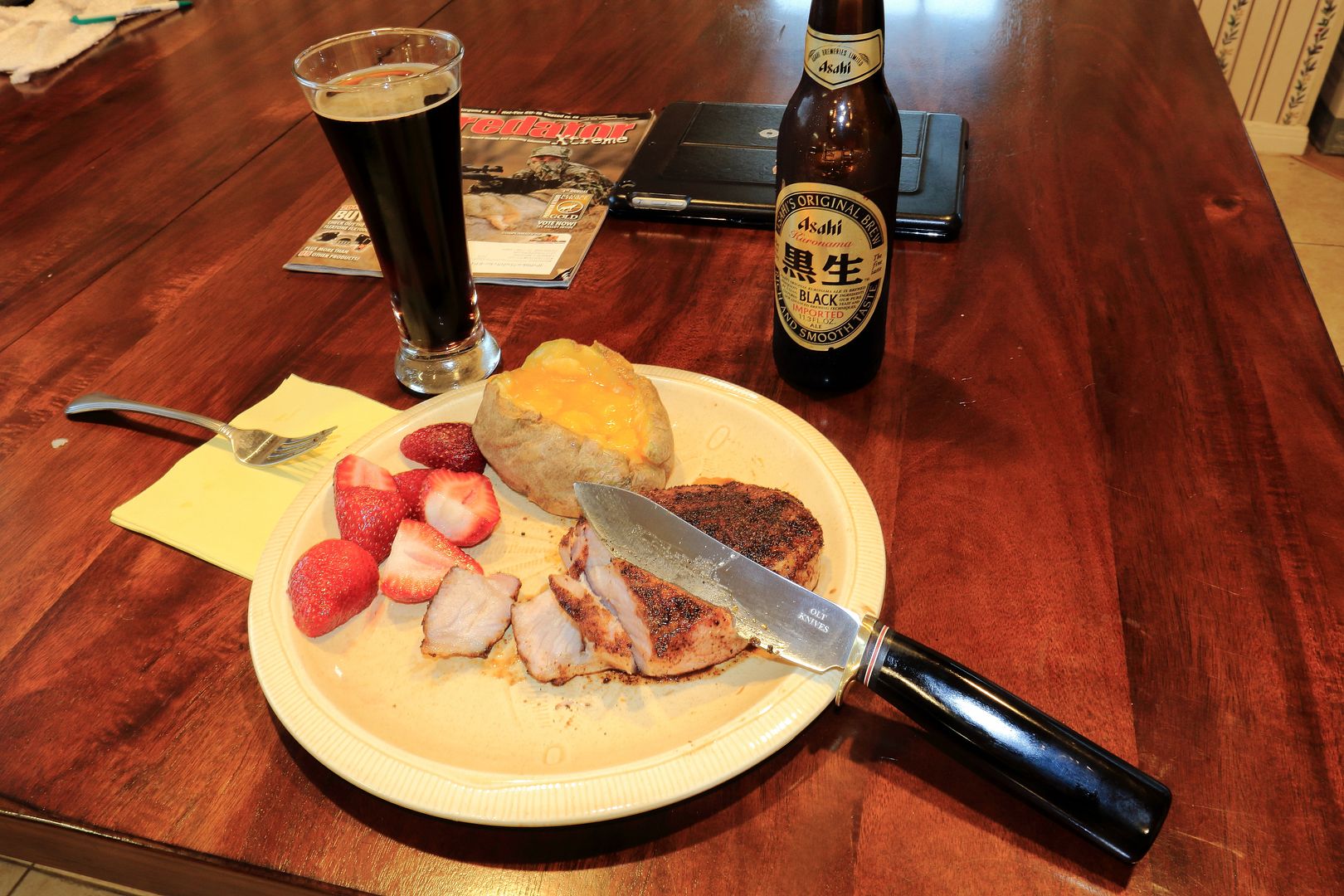 But I was able to fix that.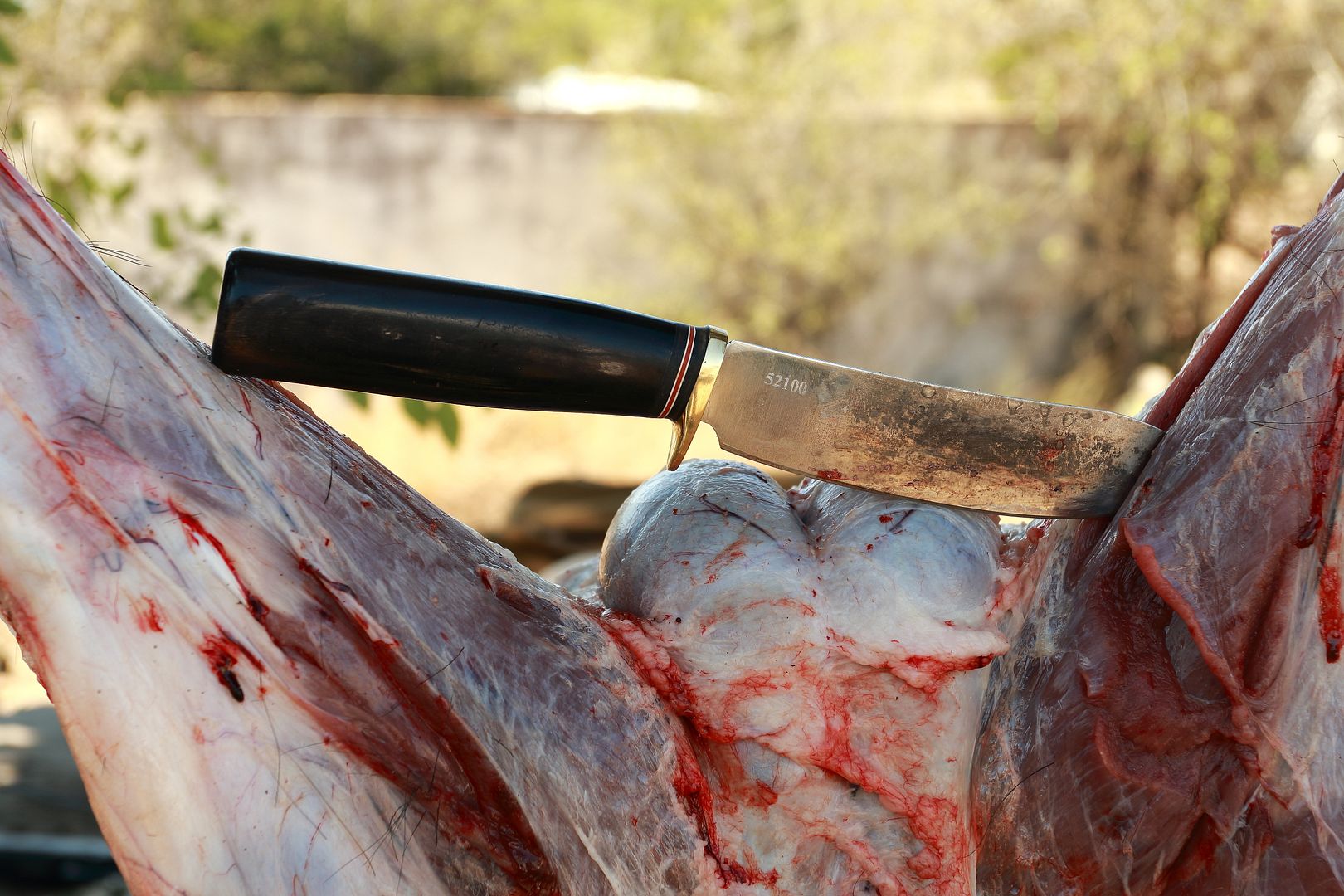 According to Tim the knife is Forged 52100 steel that has been deferentially heat treated. The handle is Buffalo Horn w/ leather & fiber spacers. The guard is brass. And yes it's a skinner....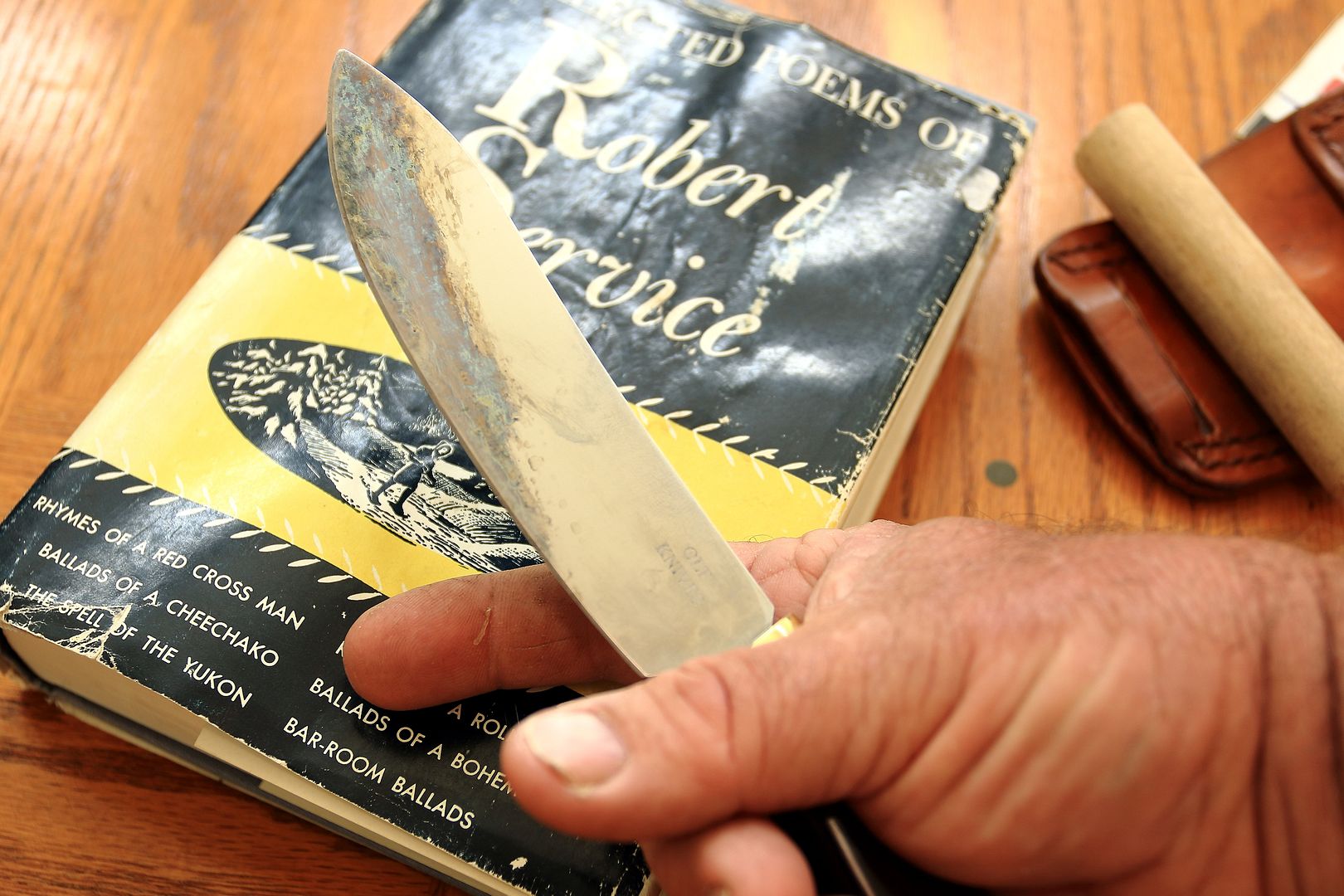 Tim, I do believe it's gonna take more than one hoglet and an ol' fart's index finger to take the edge off. So it may be a while before........ LOL
JAPPFT,
GWB