I have a bud who remembers the time when every Infantry Officer carried a Randall.
This is a knife he carried in combat, not Randall made, it has zero markings, was super secret special issue, now it is highly collectable. He did not care for it as the first one broke its tip chopping saw grass.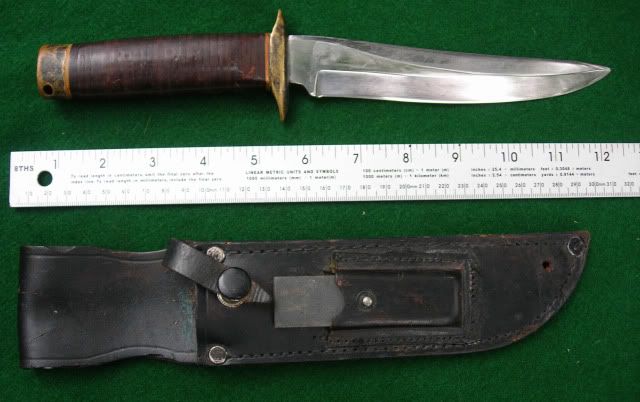 I used to visit the Randall factory, bought a number of Randall's. Randall's have not gotten cheaper over time, and the quality has varied. I have seen unsymmetrical grinds and edges that wandered. It is best to examine a Randall before buying. The good ones are very good. Steels have changed over the years, Randall is a bit slow on adopting new steels.
I like Randall designs, but, and this should be said, there are cheaper alternatives. I have carried Morseth's and Randall's in the field, now, I am going to carry a production knife that if I lose, or scratch up, I won't be out a lot of money.
These Hattori's are fine knives.