I've been playing with ideas I haven't seen before. This is my latest effort.
8.75" OAL
A2 cut from 1.25" round stock
Paul Bos HT to 60-61
Amboyna handle w/ a bit of epoxy fill and Minwax finish / Johnson wax topcoat
Brick & Black vulcanized liners
Colored Mosaic Pin-stock
Hand-stitched leather sheath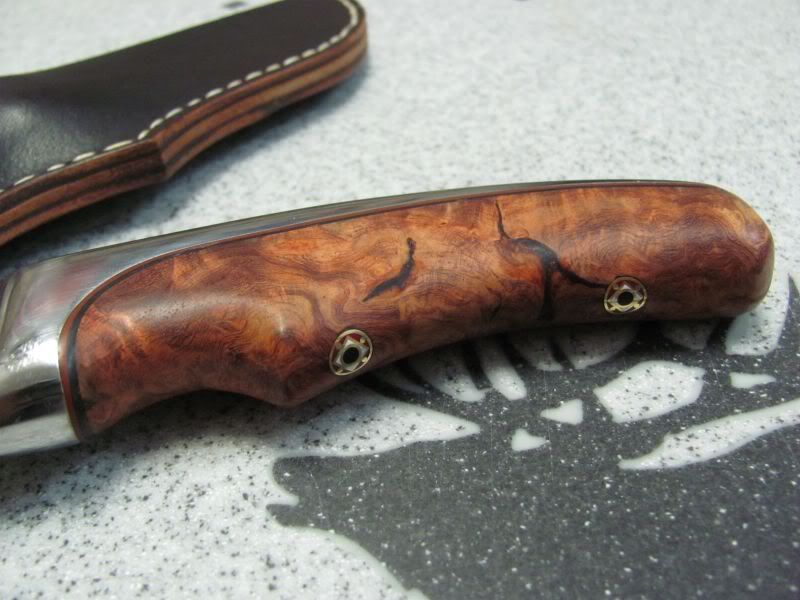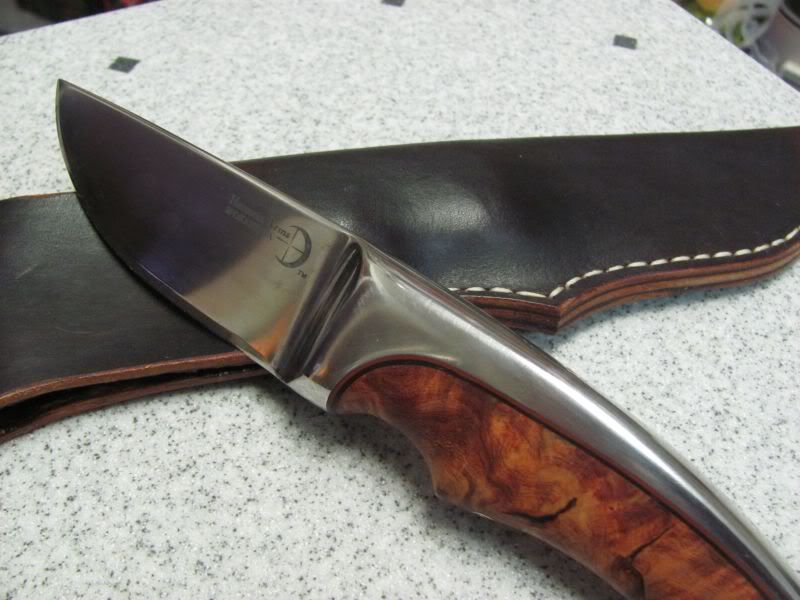 I've got a bunch of hours in this one, and the recipient better like it!
Most of the profiling was done on a portaband in a SWAG offroad table. Then came hand files, a sanding drum in my drill press, a 1x42 belt and lots of sandpaper. I know there are some flaws in the metalwork. that inside curve is a pain to get to! I have more learning to do with finishing.
It's a chunky piece, but balances on your index finger in the finger groove. Sharpened on a Lansky sharpener and leather 1x42 belt.
Heath


NRA Life Member

Gun Control - A theory espoused by some monumentally stupid people; who claim to believe, against all logic and common sense, that a violent predator who ignores the laws prohibiting them from robbing, raping, kidnapping, torturing and killing their fellow human beings will obey a law telling them that they cannot own a gun.