As you know, I live in an area where the humidity is high and Air Conditioning is a must.
I keep my knives in my house. I usally carry several when I go to one of my leases. I hunt out of a camp where I have a camper to stay in. I always have either a can of Kroil or some Ballistol wipes. After I use a knife, whether at home or away I generally wash off with water and soap, then towel dry. I let the knife dry for a bit, then will wipe down both the scales and the blade with Kroil and here lately more with the Ballistol wipes and leave it overnight to dry before I put the knife up in the sheath.
If you notice all of the knives except the Ingram Kingfisher have been "etched" and that helps with the oxidation/patina. However, I like a patina, I think it gives the knife "character", and as I'm a user/collector, I'm not worried about the decrease in value by my usage.
Here is a Mike Williams forged knife, carbon steel.
I've used it quite a bit!
IIRC I paid Mike somewhere north of 7 Benjamins for the privilege of having it follow me home!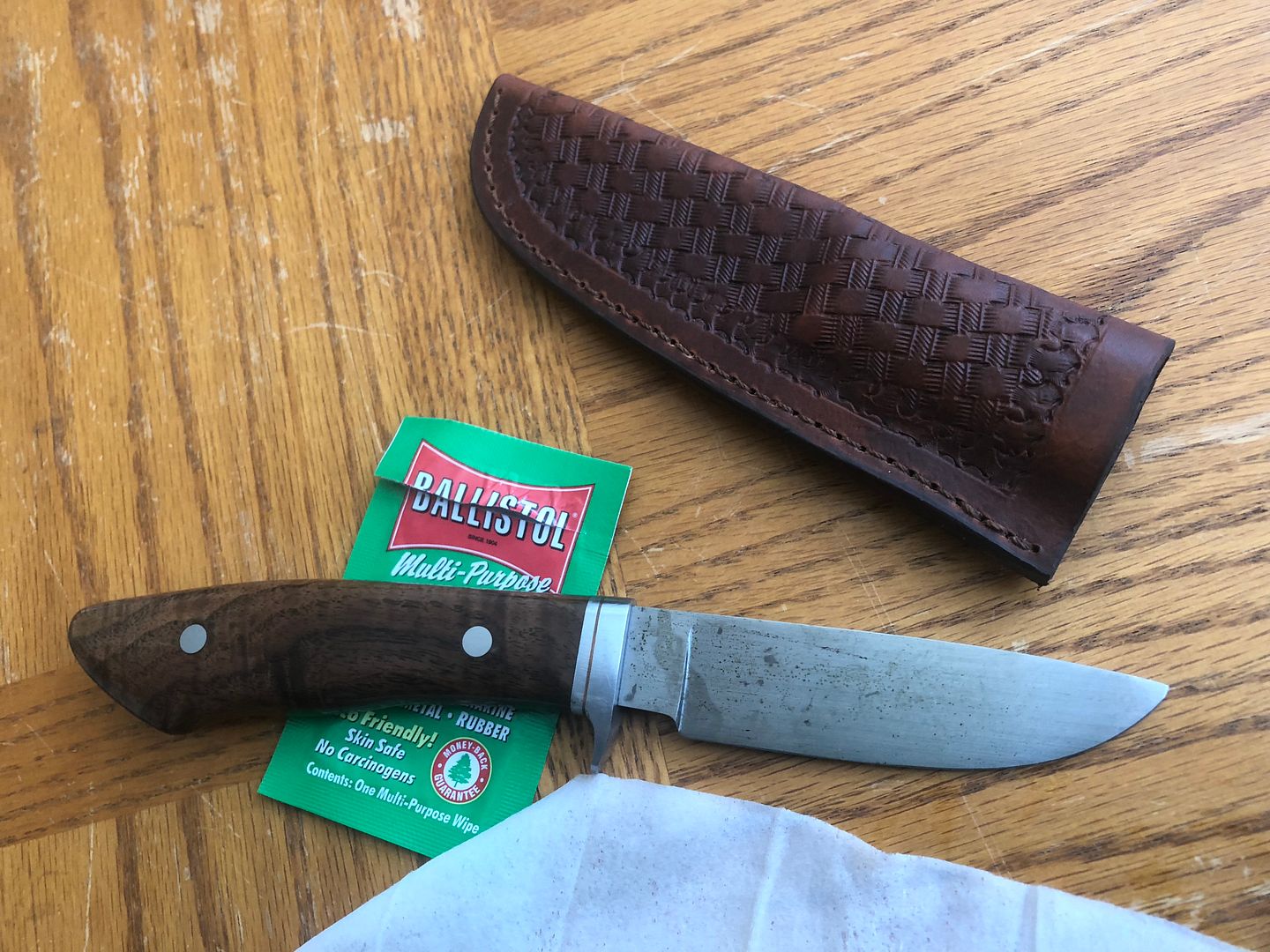 I use it and wipe it down. Skinned several critters, have not had to sharpen it yet!
You might invest in some of the Ballistol wipes, they are light and packable, and work.
ya!
GWB