Hi folks,
I haven't posted here for a while, as I've been a bit busy of late!
I started investigating firearms engraving a few years back, being lucky enough to get some initial direction from one of the very best engravers in the world. Within a short space of time I also discovered scrimshaw and was soon seduced to the 'dark side'!

Since that day, I have been producing scrimshaw, embellishing everything from pistol grips to knife scales.
I'll have a stand at the UK knife show this year, where I'll be demonstrating some of the techniques, so please do drop by and say hello if you're in the area!
Although I am in no way a knife maker, I've always had a desire to give it a go!
So, here's my first attempt...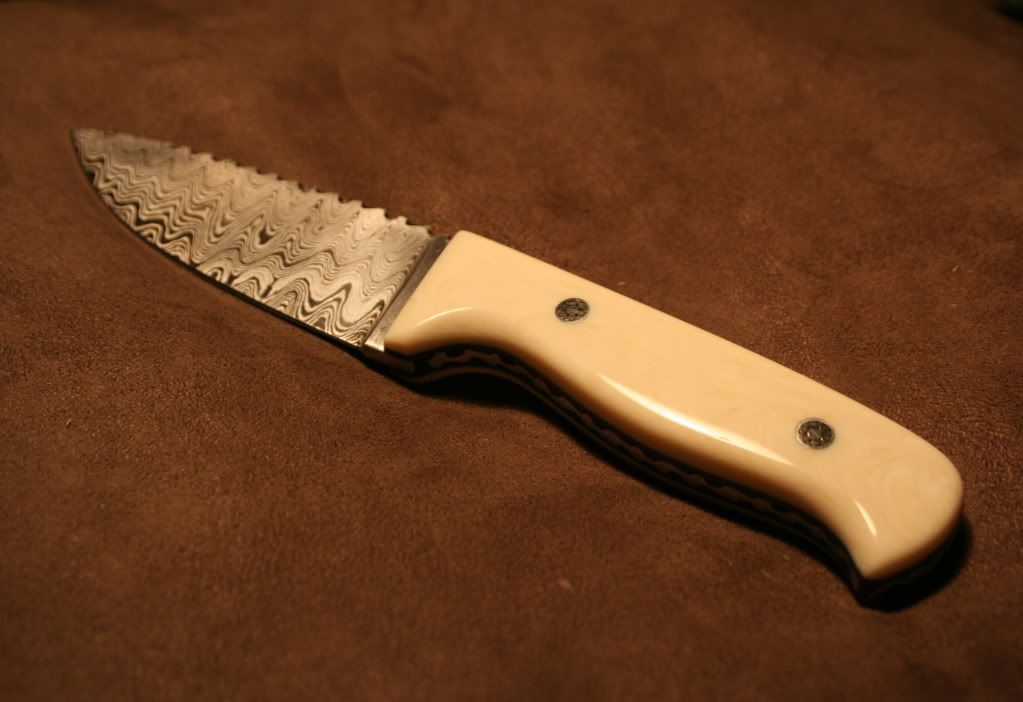 Of course, then it looked a bit naked...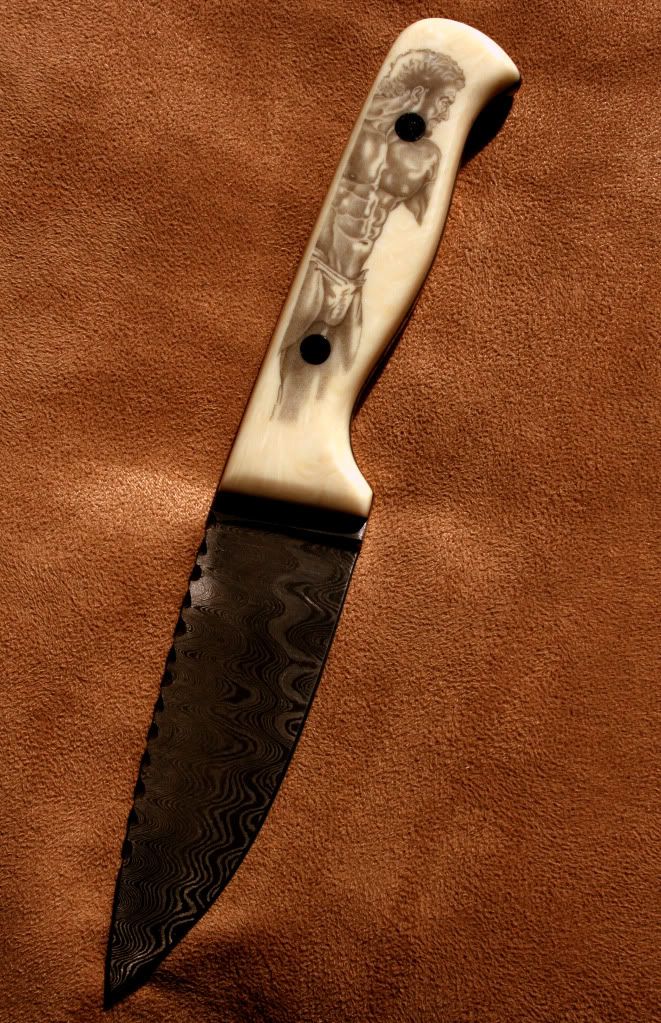 And now... it just looks nude!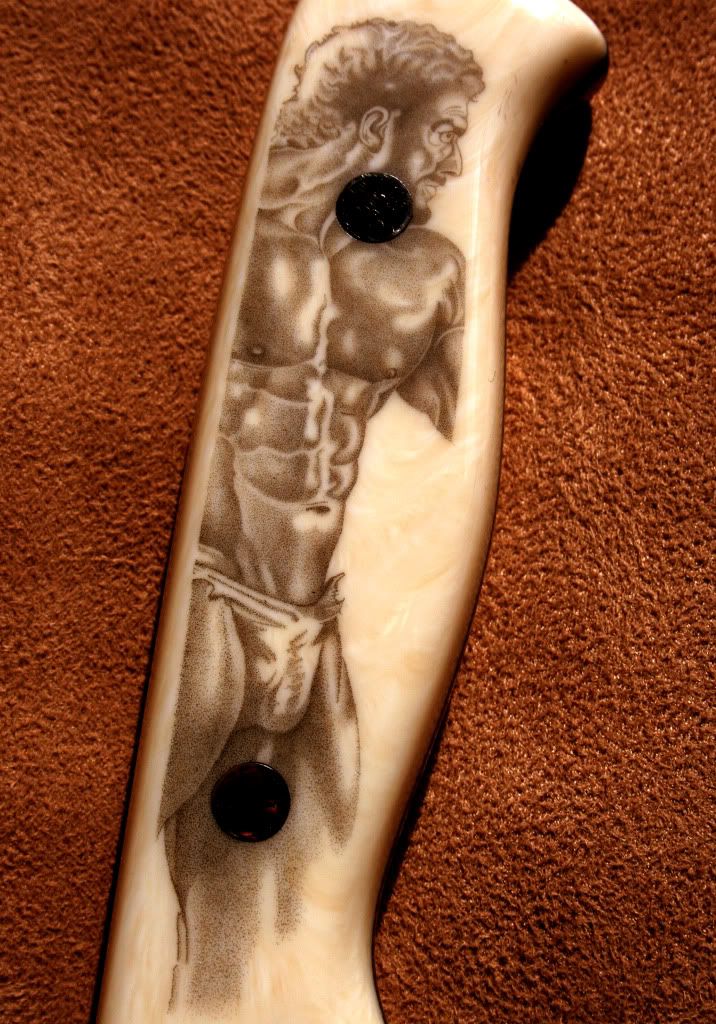 All the best,
Artemis.


_______________________________________

Affordable Holiday Accommodation in Devon, UK - Self catering (with shooting if required) PM for details.