A friend of mine who is a sparetime knifemaker made this Sami hunting knife for me.
The design is the classic Sami design found in the northern part of Norway, Sweden, Finland and Russia (The Sami Land)
The blade is a Lauri from Finland made from Thyssenkrupp Carbon steel 80 CrV2.
Handle is curly birk and reindeer horn.
Sheet is also curly birk and leather, the ornaments are the old sami symbols of the sun, snow crystal and the moon.
On top of the handle is my initials (A I) carved with the old Norse rune letters.
The Sami people did not have letters/alphabeth, so we did a shortcut here and used the Vikings rune.
I always wanted a custom made Sami knife for hunting, as these people have been in the Arctic part of my country just as long as the German tribes that came in from the south after the last ice age, more than 10 000 years ago.
The Sami was-and is skilfull hunters and have kept many of their old traditions alive.
Knifemaking is one of them.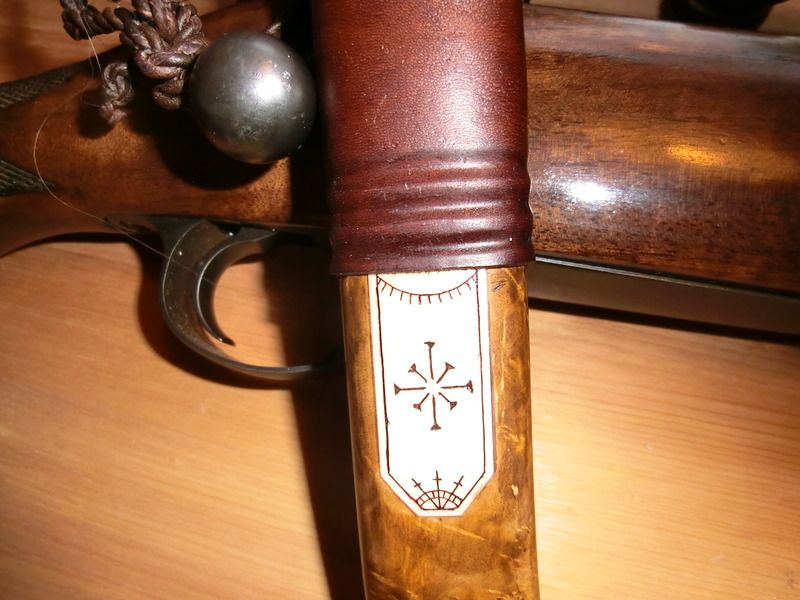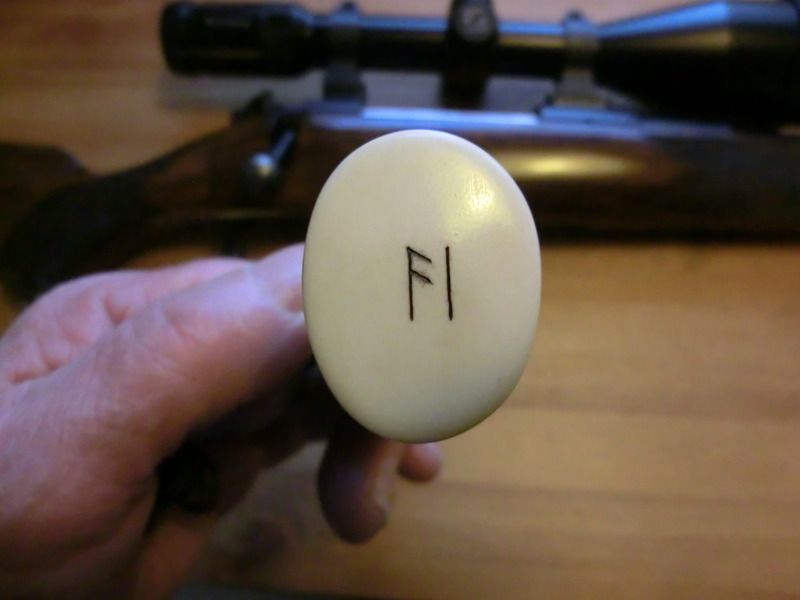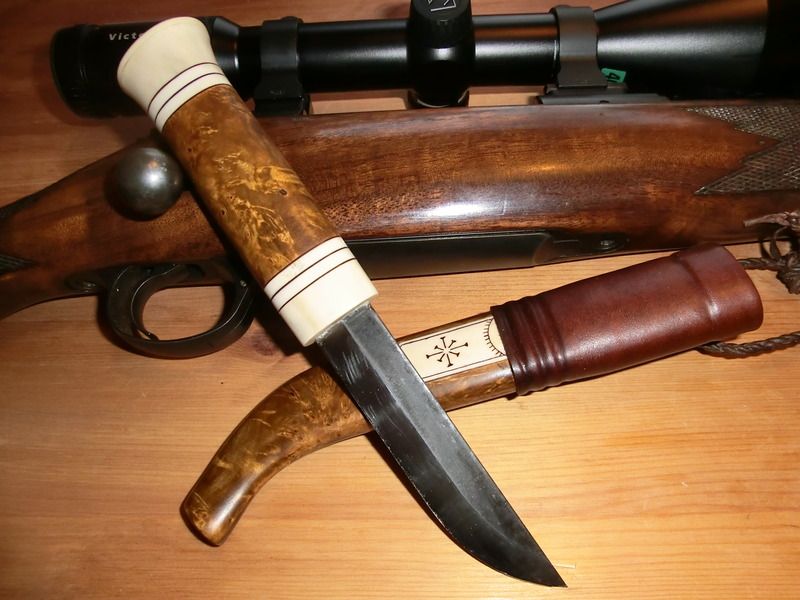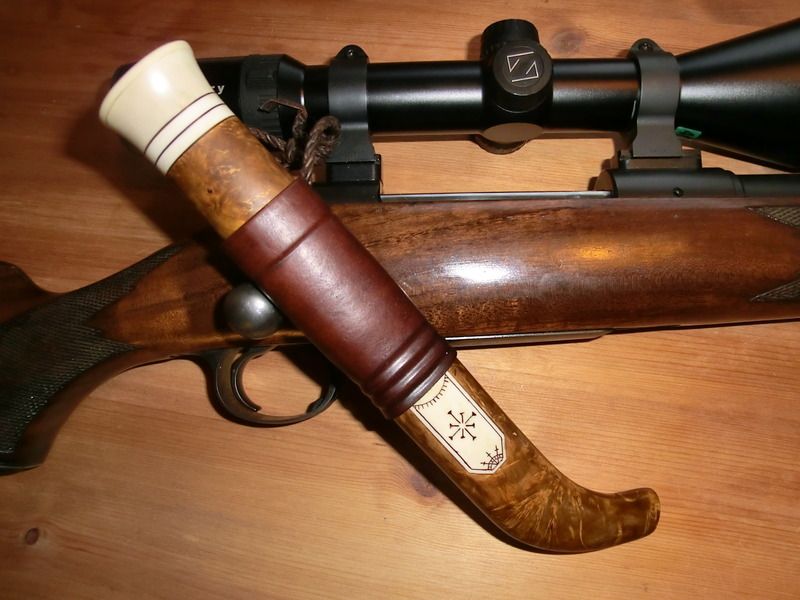 Arild Iversen.