Why not?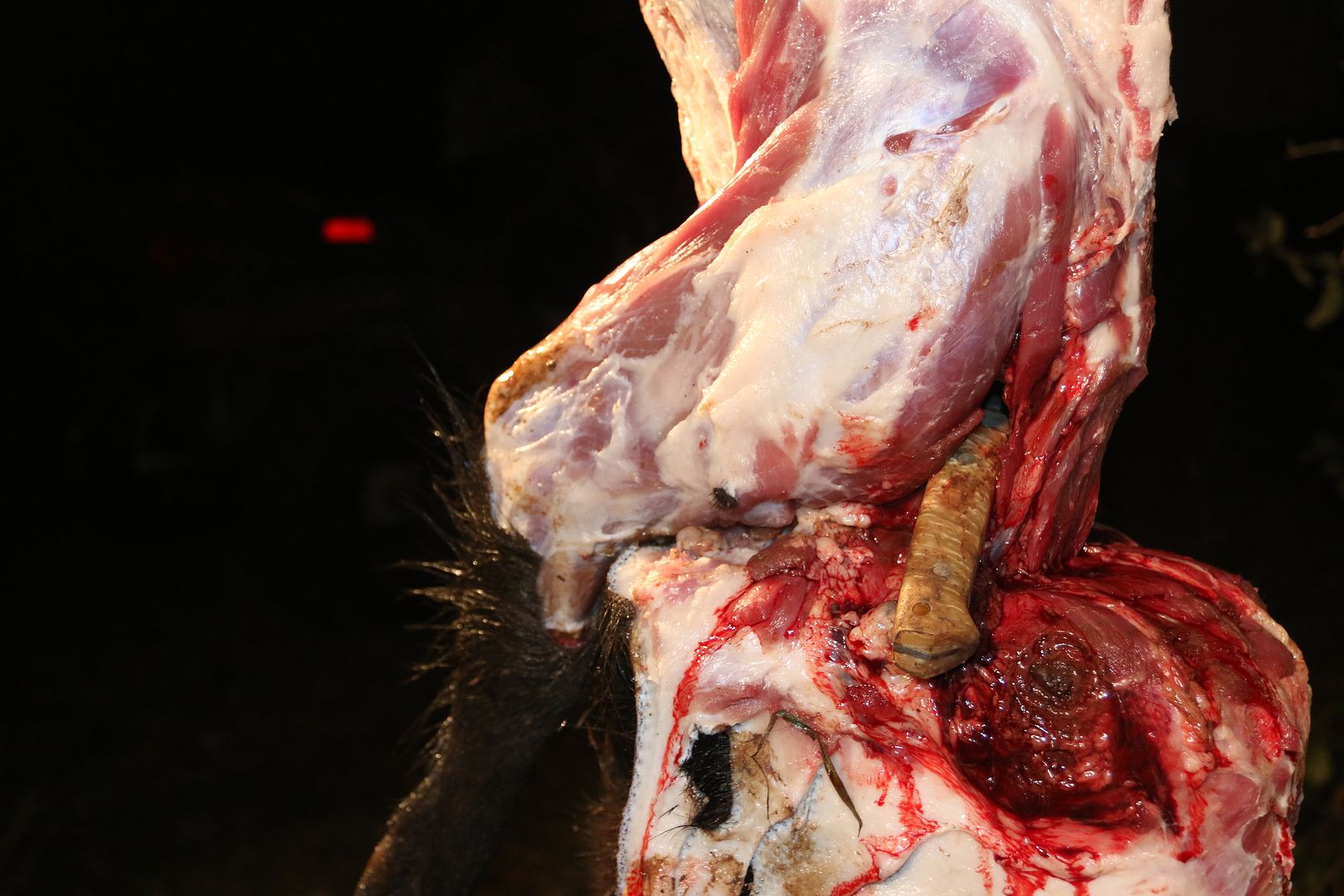 Tim Olt, Musk Ox scales ,154 CM.
Custom Brisket Breaker by Dale Howe
Howe and Ingram 6.5 Mag, doing their thing!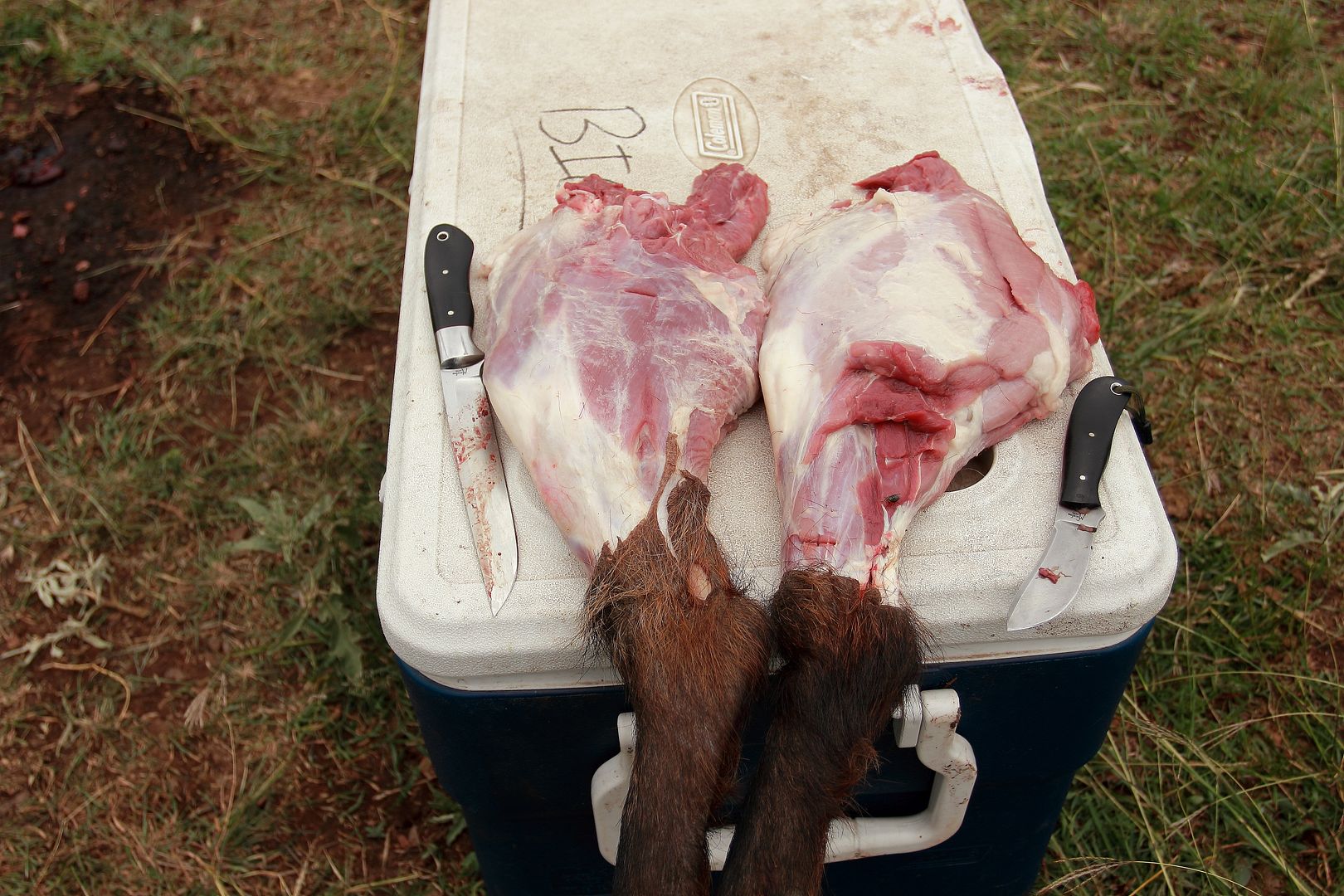 Couple o' Menefee's unsheathed!
The Menefee FUBAB doing it's thing.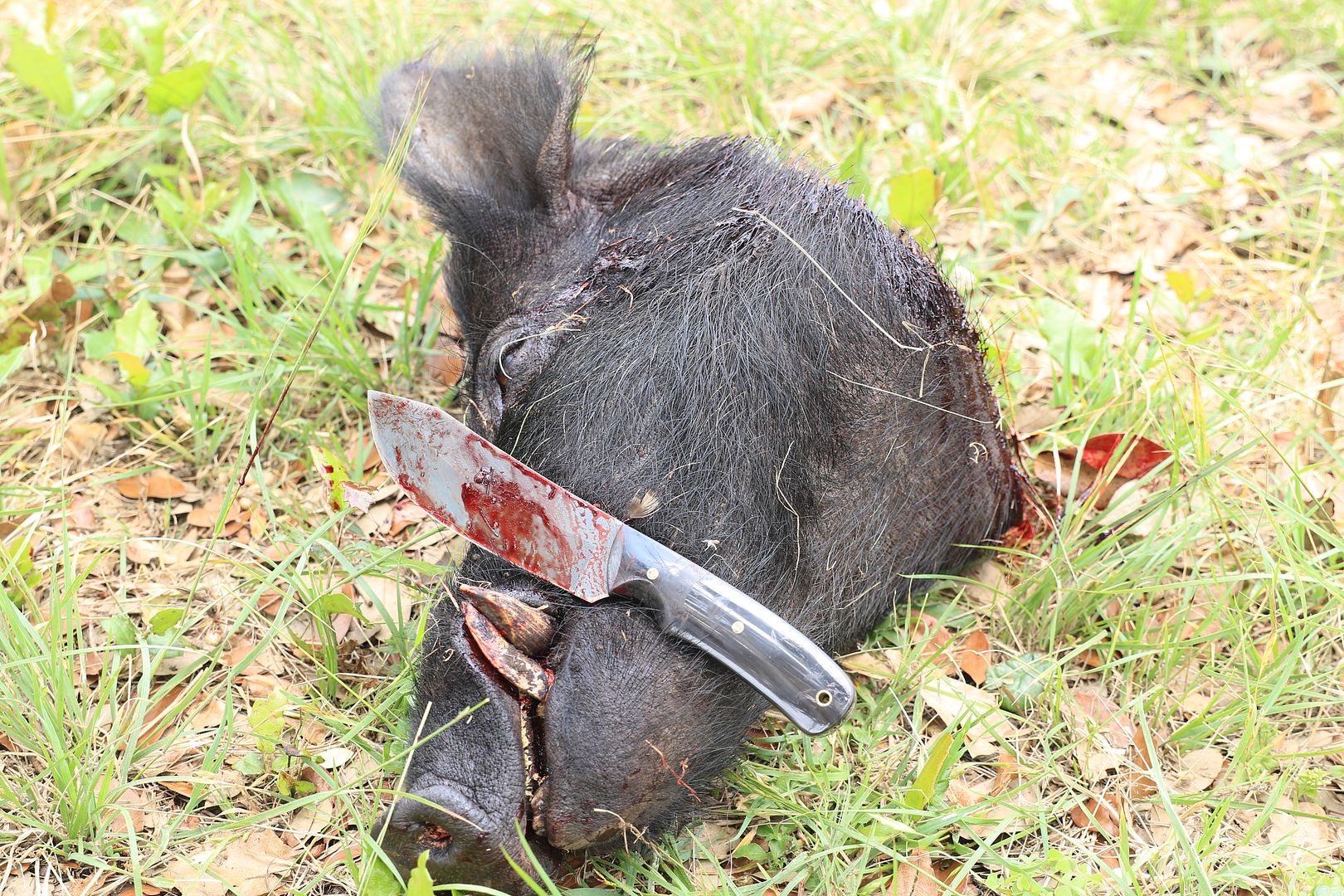 Todd Theyn Nessmuk, L6 steel, buffalo horn scales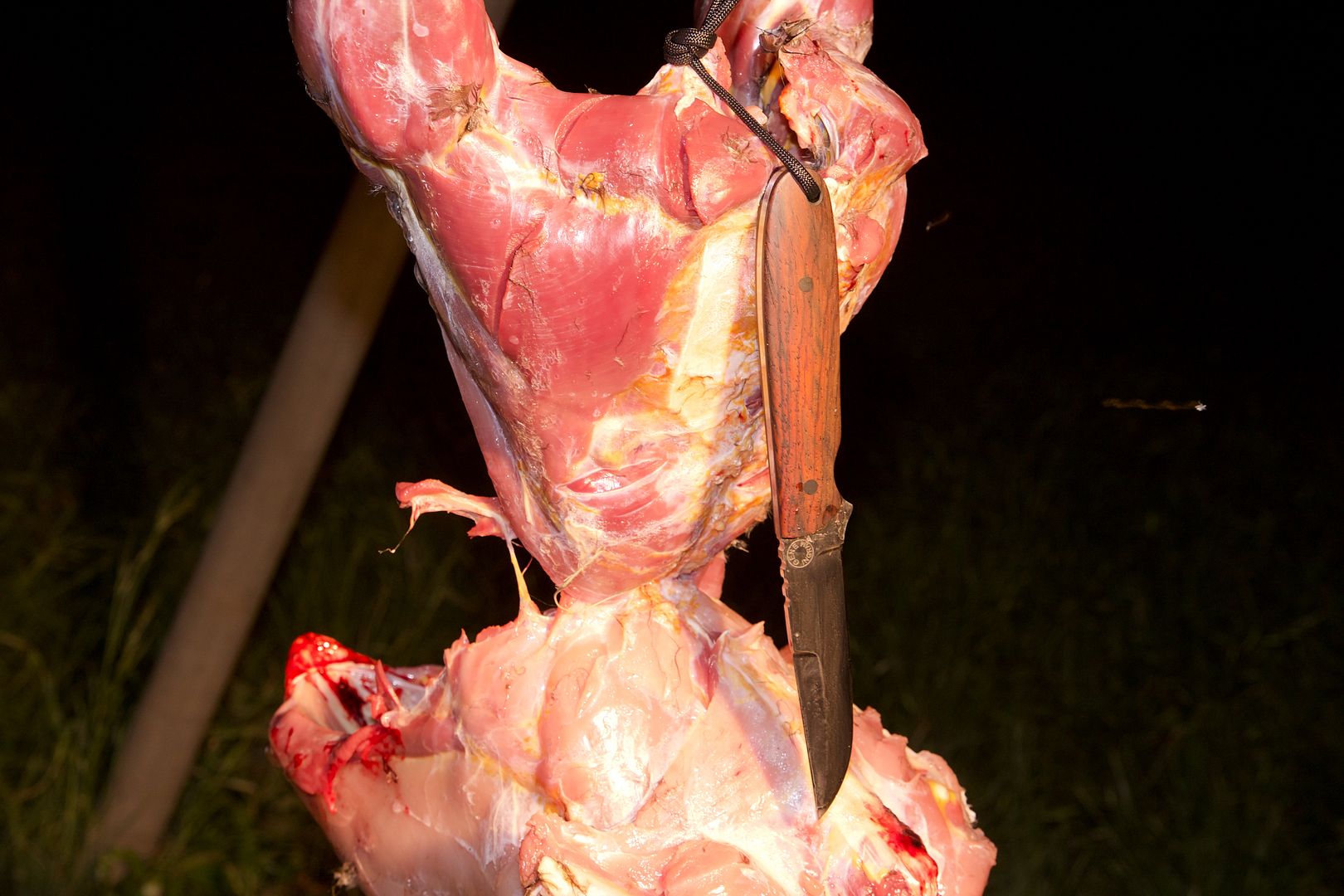 Gene Ingram "Dirk"
Ingram's interpretation of a Nessmuk, Desert Ironwood scales, A2 steel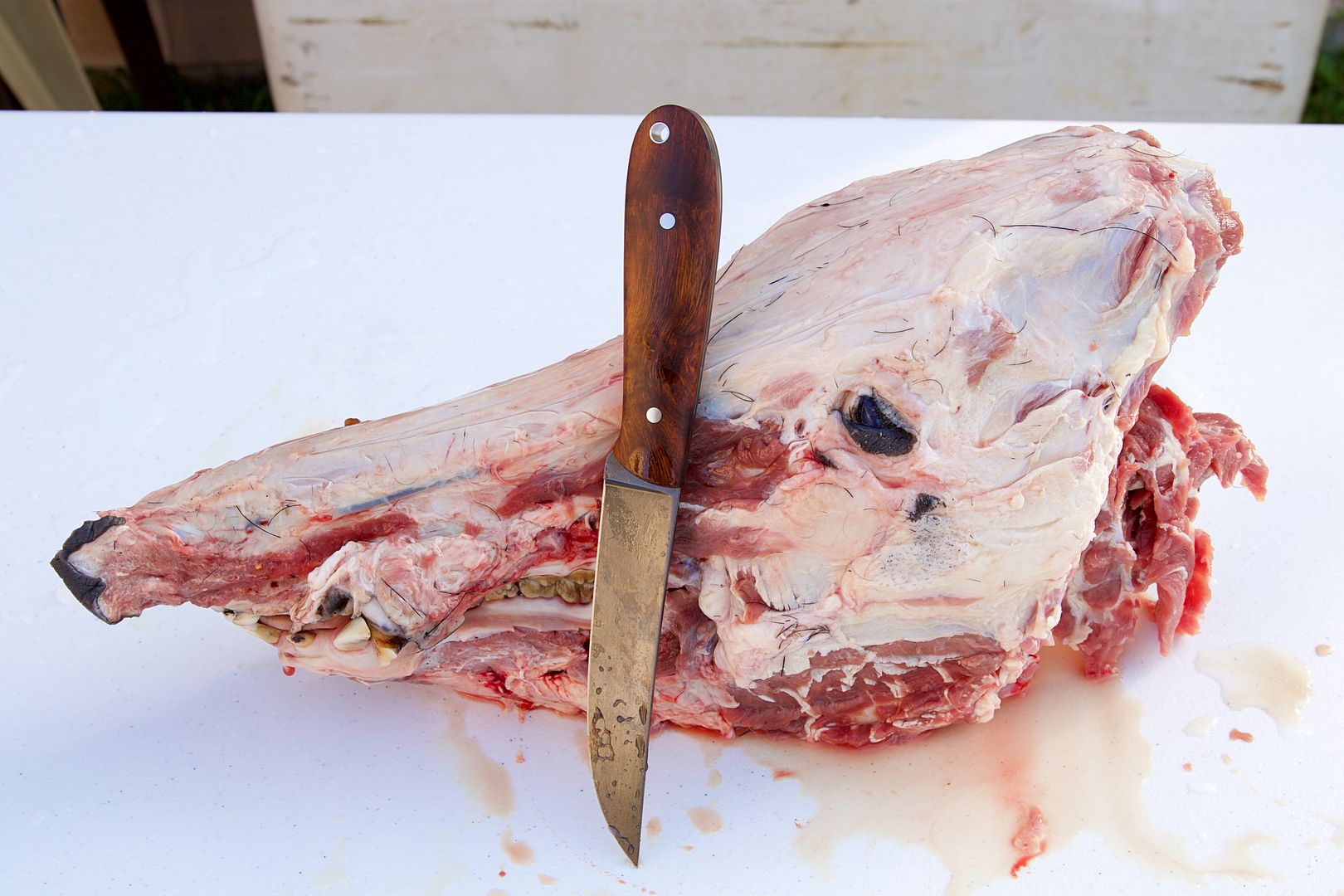 #2 of a Nessmuk pair, Ingram modified Kingfisher, Desert Ironwood and A2.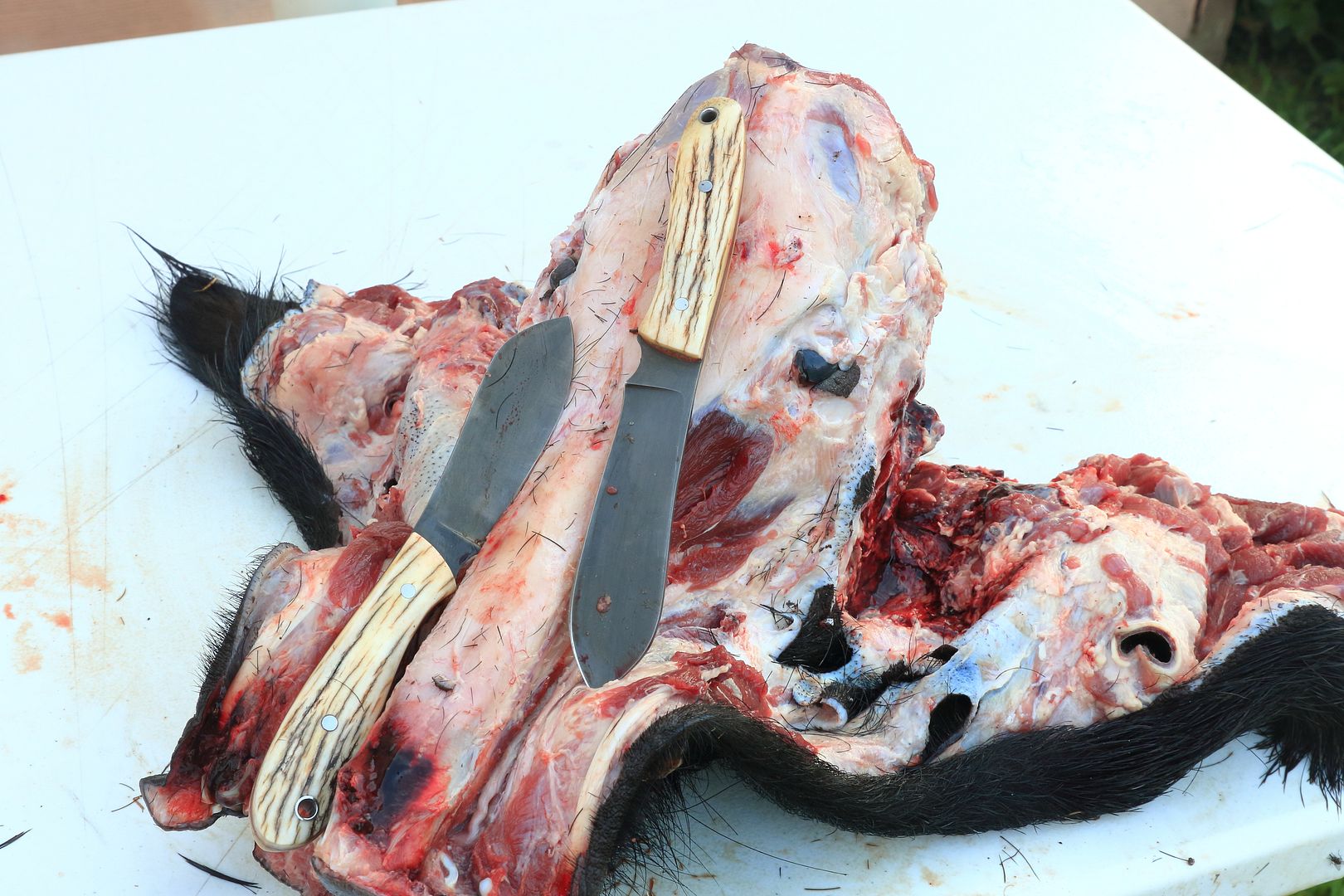 Dale Howe, Nessmuk variations, weathered elk and etched A2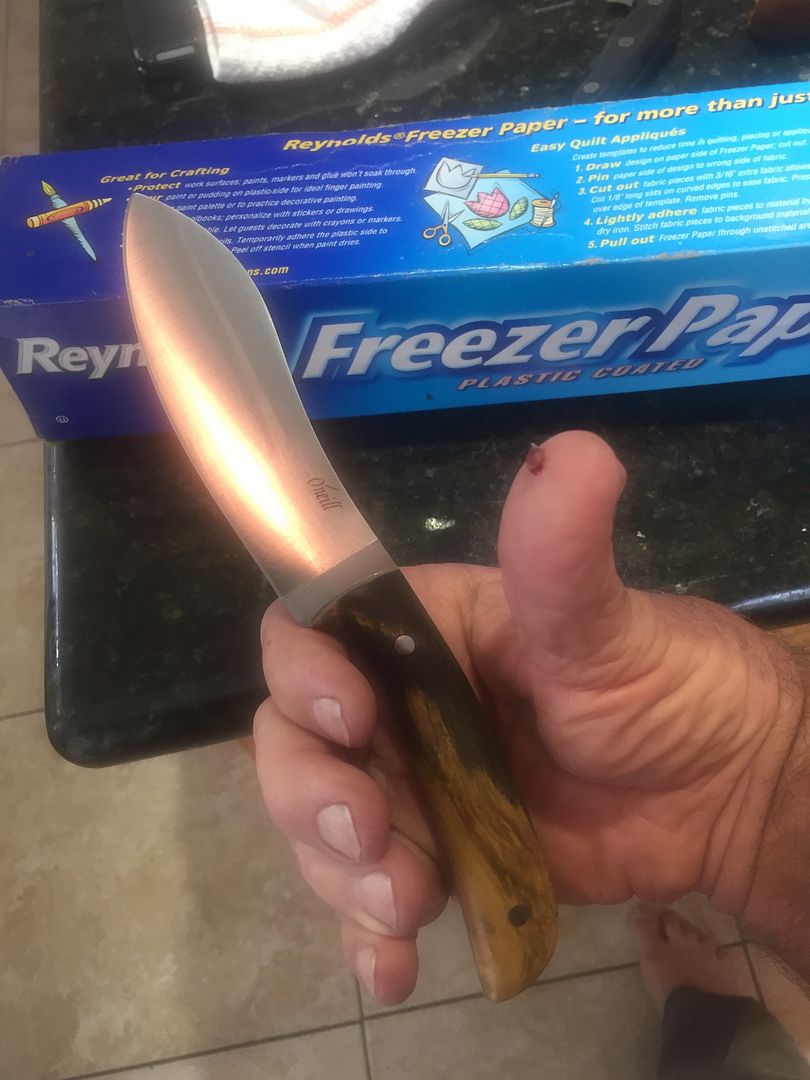 O'Neill Nessmuk, Buckeye Burl and A2
ya!
GWB