A while back I had the opportunity to talk to Dale Howe about some of the blade styles and scale materials that I like.
I've long been a fan of the Green River Buffalo Skinner, and I also like carbon steel.
I had recently acquired a knife from Rick Menefee that had rams horn scales. I like the texture and durability of rams horn.
I asked Dale if he had ever worked with 3V, and if he would consider something along the lines of a buffalo skinner inspired blade shape out of 3v with rams horn scales.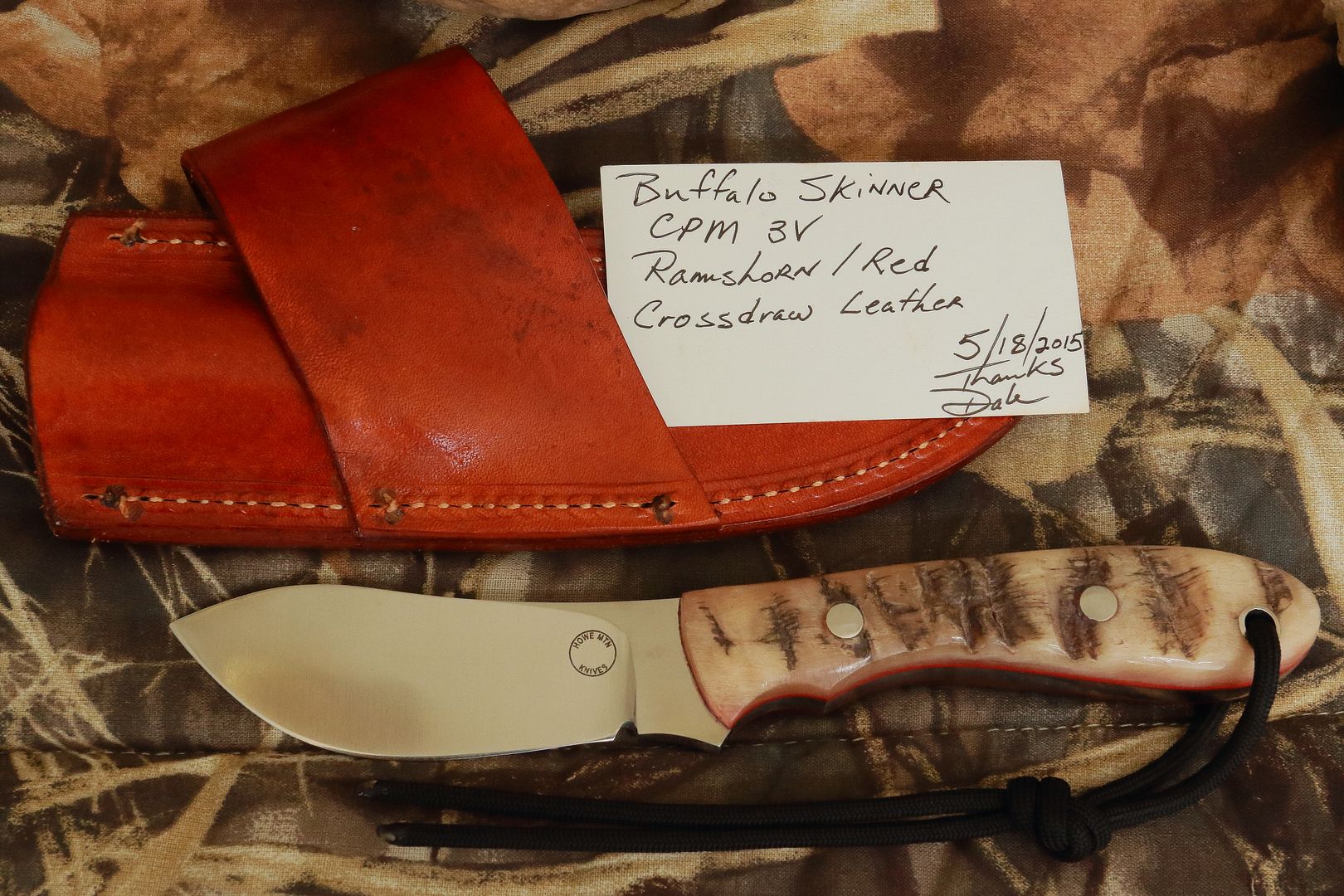 Well lo and behold when I got back from the lease, this little beauty was waiting at the P.O. Box
The ambidexterous cross draw is my favorite for carry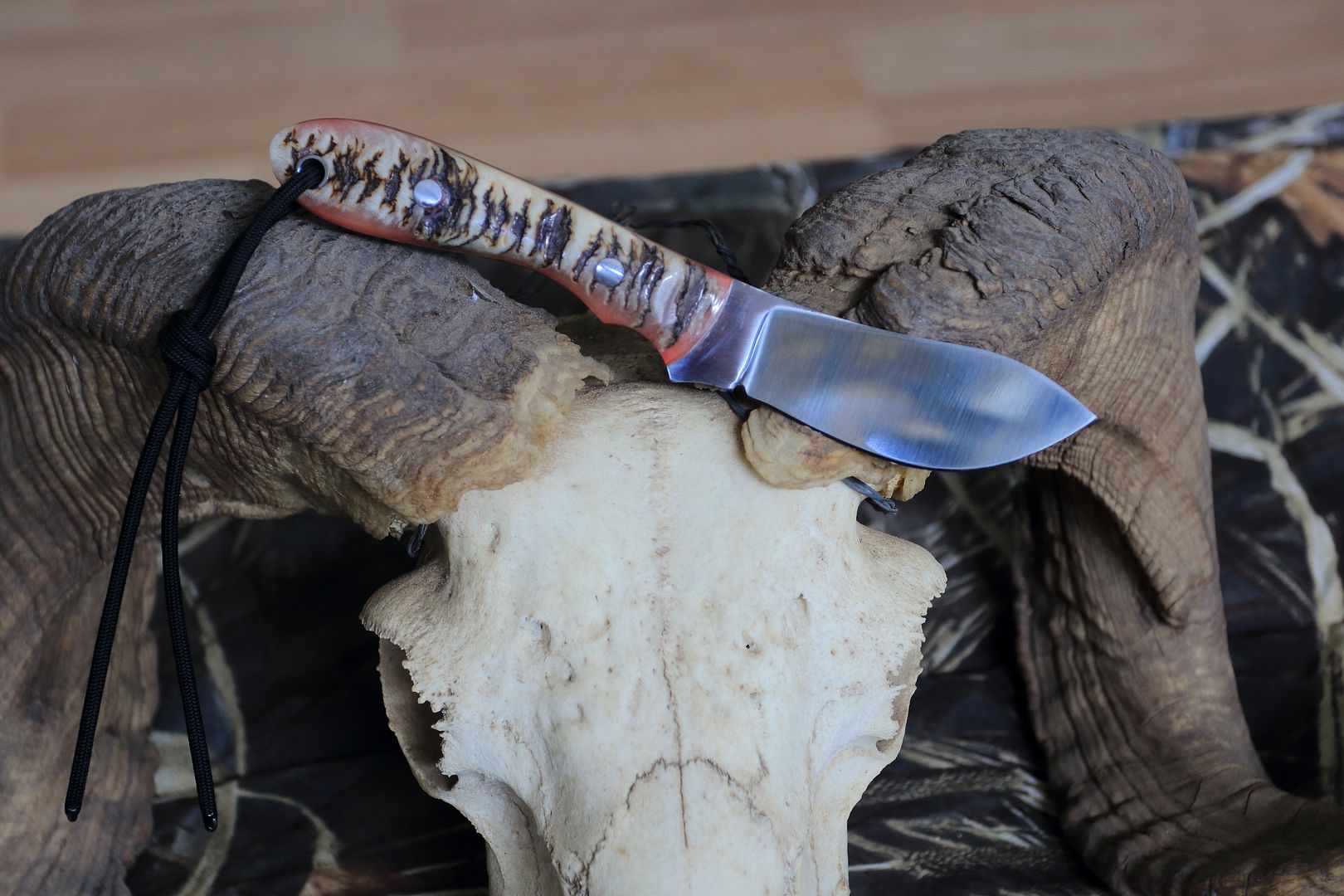 The red liners and the way Dale grinds and polishes give a translucence to the scales that is finer than frog's hair.
Thanks Dale,
can't wait to use it to skin a Just Perforated Porker.
Best,
GWB
PS: Dale's website
http://www.howemtnknives.com/