Originally posted by MikeBurke:
200-16 is a great score. Keith also won the Texas State Service Rifle Championship a couple of weeks back.
Keith's electronic target screen.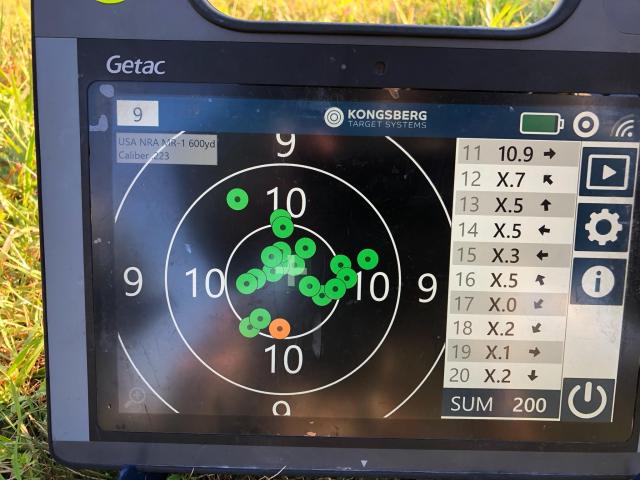 At the TSRA championship I shot on the same point as Keith (P-100 winner), Justin Utley was on our right (P-100) winner, and the shooter on our left beat both of the them in the Houston Regional and the Carthage Regional. There are some very good shooters in that part of the world.
I have shot terrible this year, late start, not practicing enough, shooting poorly. Perry is a month away, I need to get my stuff together.
On another note I read one of the AMU shooters just shoot an 800 with a service rifle at a regional. First time that was done.
https://www.dvidshub.net/news/...e-with-service-rifle