The Accurate Reloading Forums
11/22/63
23 November 2020, 09:11
NormanConquest
11/22/63
I know this will show up on the 23rd, but does everyone remember where they were when we heard the news that the president had been shot? I was in Bitburg Germany + it was late in the evening.


Never mistake motion for action.
23 November 2020, 18:16
cgbach
Interesting. I was in college at the time and had walked into the cafeteria to get lunch. They were playing a local radio station on the pa when the news came in. Classes were canceled for the rest of the day. My dad and I were walking back to the car after a morning of duck hunting when we ran into another hunter, a photographer for the L.A Times, who asked if we had heard that Oswald had been shot. Stuck in the memory like where I was on 9/11.
C.G.B.
23 November 2020, 19:33
nvmichael
If you haven't, you should read Stephen Kings book 11.22.63.
One of my favorites. More about time travel then Kennedy.
23 November 2020, 19:46
nopride2
I was walking across the gates of a drydock.
Dave
23 November 2020, 20:29
Kensco
On the football field at Las Cruces High School. Everything stopped. We returned to class, and the rest of the day was cancelled.
23 November 2020, 21:50
Todd Williams
I was probably graduating from crawling and taking my first steps!

23 November 2020, 22:44
Jason P
Really interesting post.
I was not born yet but my dad was in his Junior High Gym class. His teacher told the class what had happened and one of the students made a smart ass comment. My dad said that the teacher about ripped that kids head off.
24 November 2020, 01:27
Geedubya
7th grade at Deady Jr. High.
Went into my science class. We got the news.
IIRC it was around 1 PM, in Houston, Tx.
ya!
GWB
24 November 2020, 06:02
JTEX
quote:

Originally posted by nvmichael:
If you haven't, you should read Stephen Kings book 11.22.63.
One of my favorites. More about time travel then Kennedy.
That book was a bit disturbing.
24 November 2020, 18:43
Nitro Express
Sitting in Spanish class my junior year in high school.


LTC, USA, RET
Benefactor Life Member, NRA
Member, SCI & DSC
Proud son of Texas A&M, Class of 1969

"A man's reach should exceed his grasp, or what's a heaven for?" Robert Browning
24 November 2020, 22:06
Aspen Hill Adventures
I was a year old then.
~Ann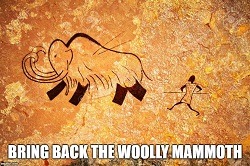 25 November 2020, 08:40
NormanConquest
Jtex, it was a bit creepy but then again it was written by Steven King. I enjoyed it but then I am a Jack Finney time travel fan anyway. Another alternate theory novel (not time travel) concerning the assassination is Stephen Hunter's book "The 3rd Bullet".


Never mistake motion for action.
26 November 2020, 07:07
lavaca
I was 3. I remember vaugely that I knew something wasn't right, but no details.
26 November 2020, 08:13
Use Enough Gun
Was sitting in 7th grade English Class in Jr. High. Teachers and girls started crying. Can't remember much more. We have a son born on 11/22, so the Kennedy assassination details have long faded from my memory, being replaced by much more pleasant ones.
26 November 2020, 18:21
df06
I was in a one room west central Ks country school, called Manteno, with 15 or so other kids (eight grades). I think I was in seventh grade. The phone rang, which was very rare. Teacher answered it and listened a while, then hung up and told us kids. The teacher, Mrs Hoard, was very upset. Soon parents showed up and took their kids home. I have vivid memories of that day, and the following few days when Oswald was shot.


NRA Patron member
26 November 2020, 18:56
Kensco
The whole next few days was bizarre. We were glued to the TV set.
(A couple of days later, I ran into the kitchen around lunch time to tell my mother when Oswald got shot. We just sat there staring, wondering what was going to happen next.)
27 November 2020, 00:48
Frostbit
At school. 5th Grade Mrs. Larson's class. Catholic school. Had to knell on the tile floor next to our desks and pray.
27 November 2020, 19:46
Big Wonderful Wyoming
It was 11 and half years before I was born.
But I remember:
Sadam Hussen capture. I was in Rota Spain at the Navy Exchange in the TV section and saw it on the news.
(9/11) I was on the USS Carl Vinson we had just pulled out of Singapore and were on our way to Australia. We turned around and stationed off the coast of Pakistan.
Challenger Flight STS-51-L I was in 4th or 5th grade in Elementary School in Casper, Wyoming. We had a moment of silence and then went on our way.
Columbia Flight STS-107 I was in Tulare California picking up my daughter to take her to Disneyland.
I don't remember where I was for Reagan's attempted execution.
I was at the US Embassy in Australia when Bin Ladin was KIA by the SEALS.