With Covid derailing our plans for a sheep hunt in the youth season for Renee we decided to return to Prince of Wales Island to chase blacktail and see the sights. The plan was to get Renee her first buck and for dad to celebrate his birthday with a big Sitka blacktail. We failed on both counts but this was still the best hunt of my life.
We again stayed at Thorne Bay Lodge. I can't say enough about this place. Brent and his son run a hell of an outfit and we absolutely love it there. It feels like a second home. The cabins are well appointed and comfortable, the hunting is great and the area is stunning. It doesn't hurt that his rates are so reasonable that even a cheapskate like me almost feels guilty getting such a bargain.
We stayed Thanksgiving week and figured to catch the tail end of the rut. We weren't disappointed. We got our feet wet Sunday but didn't see the buck we wanted. Monday was a different story. Seeing as it was my birthday Renee said that I should have first crack at any big buck we saw. And boy did we see some bucks.
Twice before noon we surprised really big bucks who were following does. Both times I should have gotten a shot but I simply wasn't quick enough. And they were beauties! Even so nothing could get our spirits down.
The weather was wet and cold but we were both wearing new Kuiu gear and it made the hunt so much more enjoyable. Hunting in light rain without having to bother with raingear was a new experience for both of us. The price is steep but it is worth every penny. We did bring raingear but it was seldom needed even though we experienced a lot of light rain.
Tuesday I decided that I would focus on getting Renee a buck. I told myself that I would only carry my rifle to back her up or to possibly take a shot if the distance was too long for her. We headed down to some older clearcuts and bumped a deer on the trail. It stepped behind a bush and paused.
I told motioned for Renee to freeze and said, "there is a doe". She hissed, "I see horns!"
I cycled the bolt thinking that she saw a buck following the doe. I asked her "where?" and she replied, "right there in the bush!"
Through the scope I could see that she was right, it was a buck. Whether by greed or reflex I am not sure, but my rifle went off and the buck fell. Renee yelled, "you got him!" just as I realized that I had killed what should have been her first deer.
My shame was short lived as Renee's excitement was infectious. It had all happened so fast, and from very close range. And the buck was a beauty. Not in the trophy sense, but in the way that only a late November deer taken in such a beautiful place can be.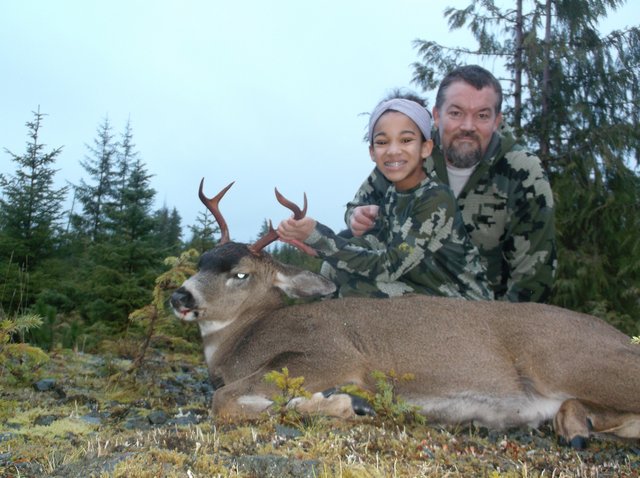 The best photo showing my beautiful daughter.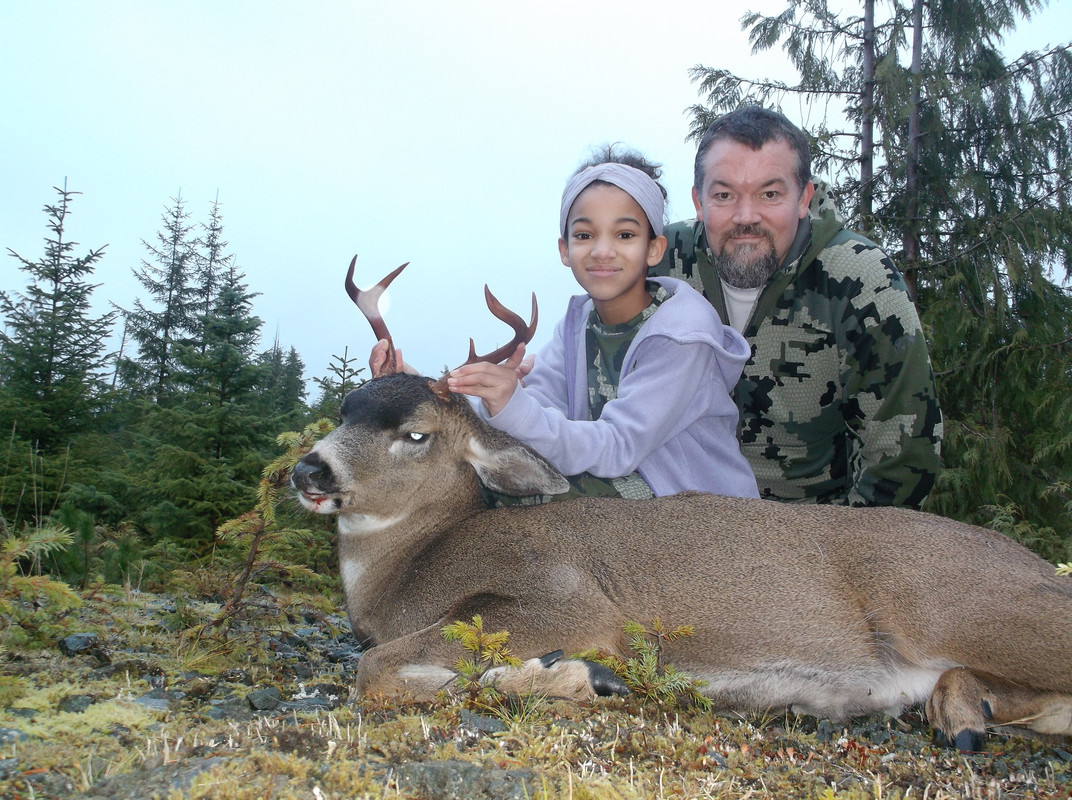 This is the best photo showing the little bucks dual eyeguards and those deep red antlers. Quite a bit of character for such a young buck.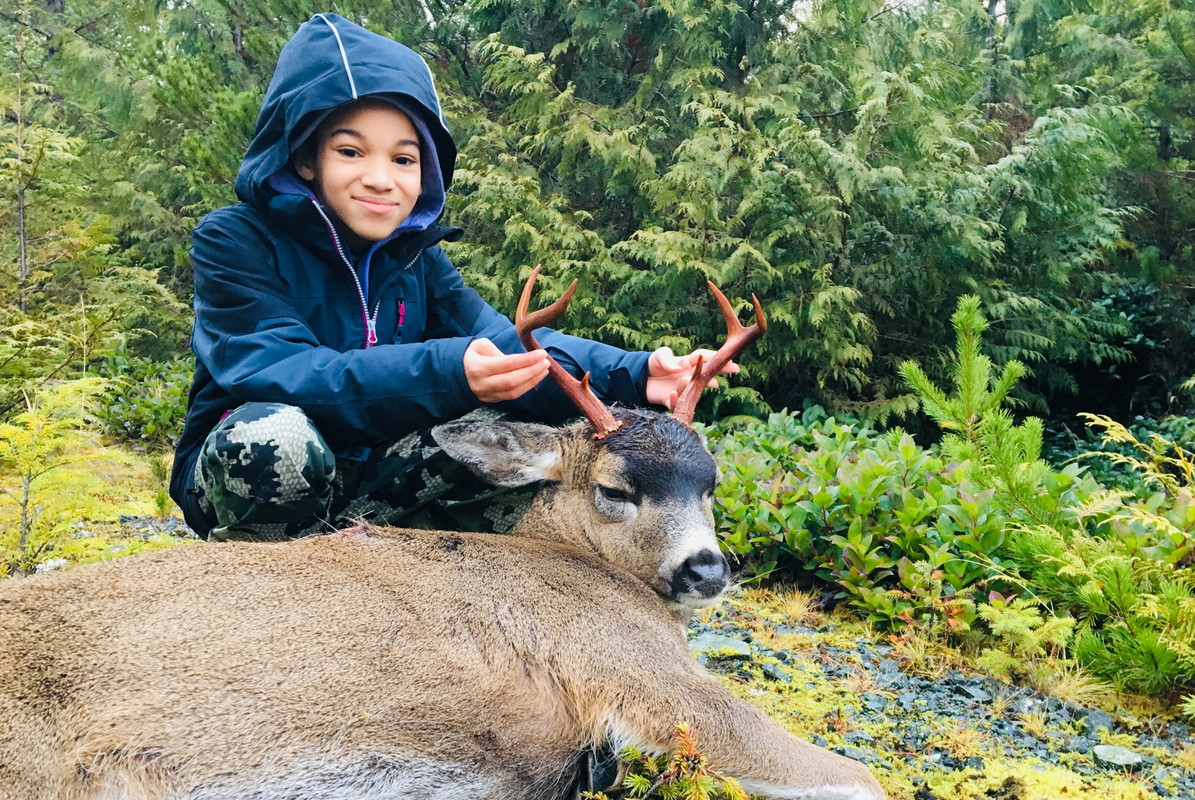 We witnessed some postcard sunrises.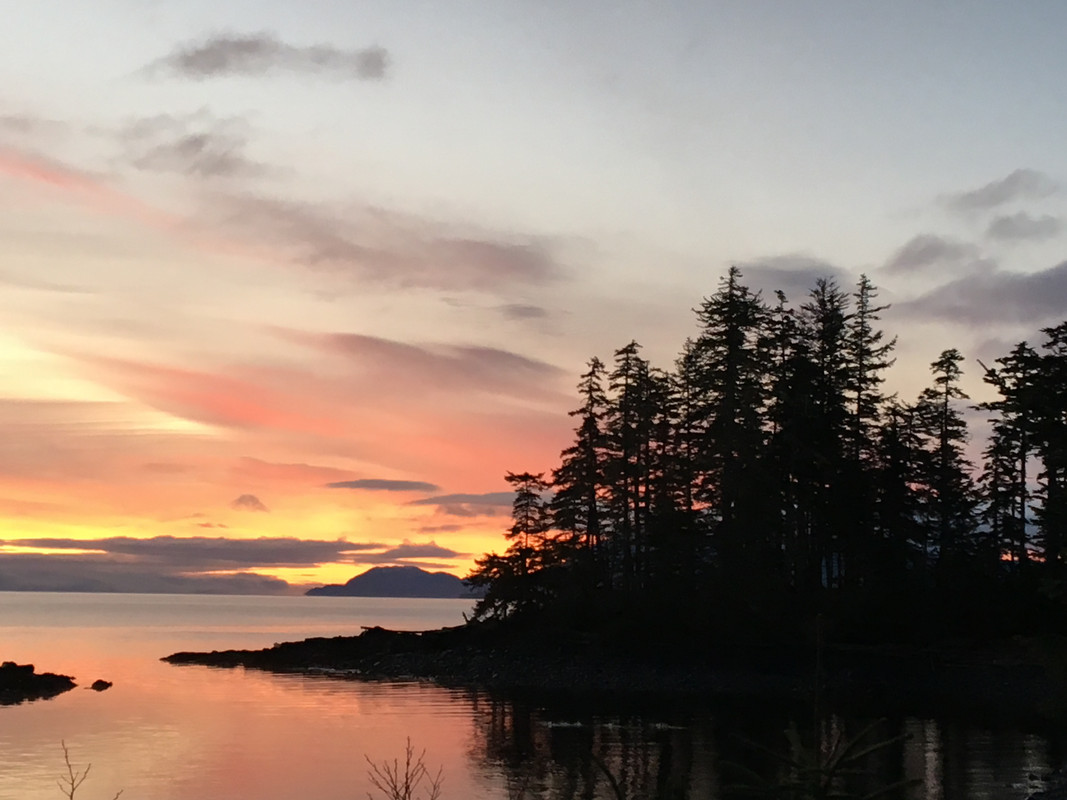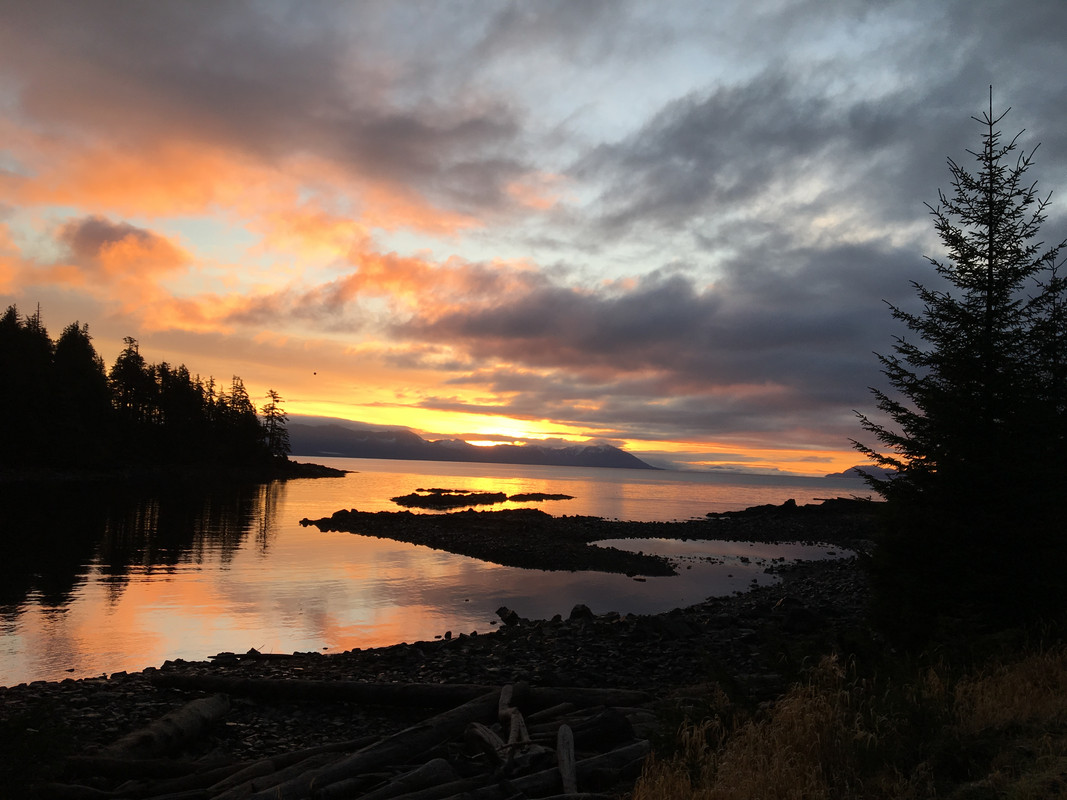 Jason

"You're not hard-core, unless you live hard-core."
_______________________

Hunting in Africa is an adventure. The number of variables involved preclude the possibility of a perfect hunt. Some problems will arise. How you decide to handle them will determine how much you enjoy your hunt.

Just tell yourself, "it's all part of the adventure." Remember, if Robert Ruark had gotten upset every time problems with Harry
Selby's flat bed truck delayed the safari, Horn of the Hunter would have read like an indictment of Selby. But Ruark rolled with the punches, poured some gin, and enjoyed the adventure.

-Jason Brown