Okay, I'll play along with some "inspirational" pics ...

This is my grampa's "custom" Krag rifle, which is now mine.
I added the leather sling (his was tearing) and the cartridge stock pack.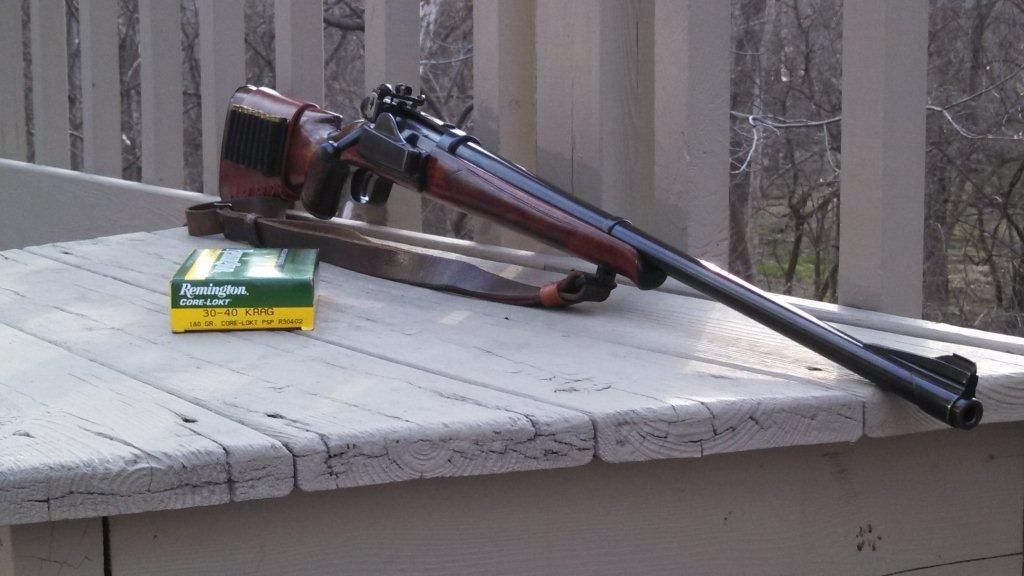 Have no idea who did the work, but it's heads & shoulders above the many bubba-rized Krags I've seen littering the gunshows for years.
It's got matching Lyman front & rear sights. Both the front sight & the front sling swivel are barrel-banded.
It's never been drilled & tapped for a scope, so I'll keep it that way - shooting it irons only, just the way Gramps did.
When's the last time you saw a checkered grip cap on a Krag? ...
... Or knurling on the knob of the bolt handle?
I've found several loads it likes, but my favorite is the Hornady 220s over some Varget. Shoots very accurately with the Lyman sights too.
Krags absolutely reak of "
old-school cool
."