When I remodeled my trophy room, I had to move my reloading bench. It went into the roughly 8x10 "closet" off the new room. This necessitated modifying the top to make the pieces fit with the angled wall; however, it worked out. I got rid of a 5-drawer filing cabinet I used for storage and put in the selves behind the door. Storage in the area is very tight, kind of reminds one of a submarine. It is a very workable solution and accommodates my safe in the fourth corner. Kudude
A view from the door. You can see the slip-in and out panels on which I mount my equipment and the "left" I've added to my old Lee "C" press. I use it a great deal for depriming, and loading .223 to keep from having to change over my Bonanza.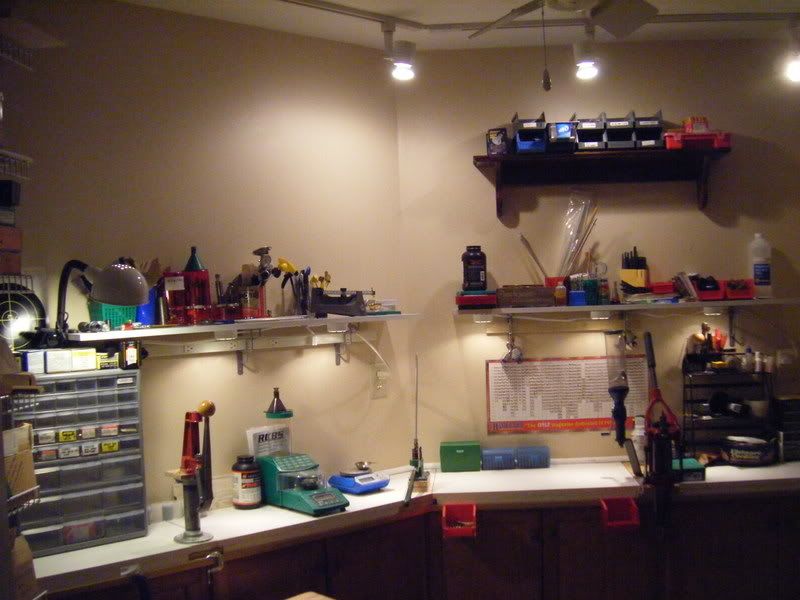 Another view from the door. You can see here the book case with my CD's and high class boom box.
A view from the gun rack. In this picture you can see the Acco box that I use to catch brass or shells as they are "processed." The boxes fit on the piece of anodized aluminum "L" stip screwed to the bottom piece of the counter top which dresses up the top and acts as a holder for these boxes. You can also see the old RCBS priming machine which I have mounted to a block which can be turned around to get the handle out of the way when not be used.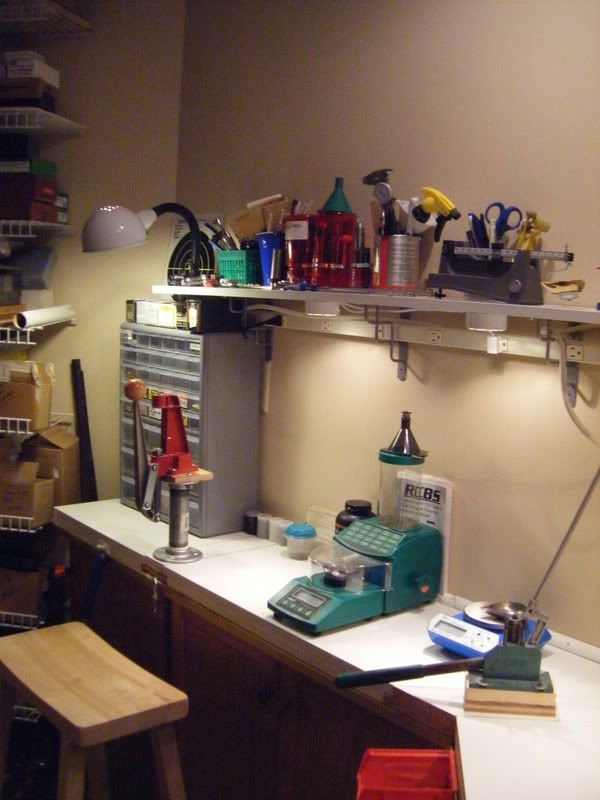 In this view you can see the shelving where I store dies, cases, and finished ammo.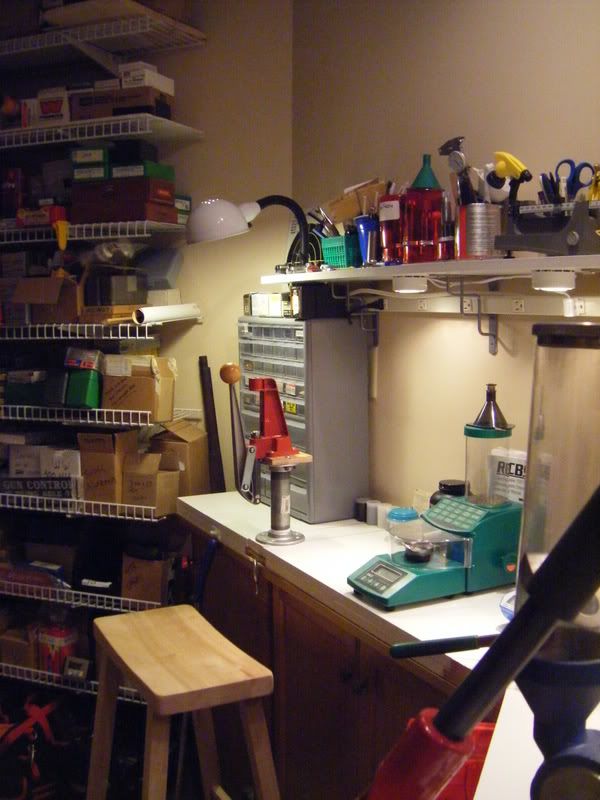 The cabinets are kitchen wall units on bases made from 2x4s. The counter tops are three pieces of 16" deep shelving "laminated" with glue and screws. They permit making "key-ways" in which I can insert blocks with various tools mounted. I have one that will accept various presses I have and another with a small bench for gunsmithing projects.