Never in doubt but seldom right.........
IBO speed is measured at 70Lbs at a 30" draw with a 350 grain arrow
This is the faster of the two speeds you see advertised
AMO is 30" draw at 60lbs and a 540 grain arrow.
And I shoot a 28" arrow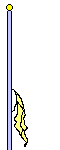 UOTE]Originally posted by Idaho Sharpshooter:
I ain't worried about Shane, he only shoots a 24" arrow.

I'd need a 30.5" draw, that's part of the problem. The new killer Mathews NOCAM only goes to 30". I'd end up fiddling with the loop and other things to get my wall out half an inch or so. From here it is starting to look like the Chill-X or the new Bowtech.
Is it just me, or do you find the IBO method (If memory serves me correctly) the bow companies use for speed ratings ludicrous?
For the newer guys, the speed measurement they quote you, iirc, on new bows is:
1. @74lbs draw weight
2. 31" draw length, which is not even available on most of the bows sold today
3. No fletch on the arrow.
I really like the Monster WAKE, but the notion of $1699 retail for a bow just kills me.[/QUOTE]