> Didn't make it out opening day (yesterday) as had two "adopted" granddaughters in-house. They left this morning so I went for a sit tonight. Set the feeder for a 4:45 spin and put out the decoys about 16-17 yds out.
>
> Got in the pop-up at 4:30. No activity for an hour or so other than doves. At 5:35 I heard a gobble from pretty far off so I bent over to get my diaphragm call to "talk" a bit? As I raised up, she saw me. Hen had come in from the left--she froze, then turned and wandered off but didn't seem to be spooked. About 5 minutes later I hear another gobble, so I yelp a couple of times, then hear another gobble. 10-15 min later I see a gobbler about 50 yds out at 12 o'clock thru the mesquite headed my way. He showed his stuff, and he had 2-3 main tail feathers missing, but a heavy though not overly long beard. But, he hung up, then wandered off back in the direction he had come from.
>
> About 10 minutes later I see a solitary hen coming towards me about 60-75 yds out at 2 o'clock. She continues toward me, picking up speed but then goes into a blind spot. I leaned right but couldn't see her, then when I leaned back left there were 3 hens in the feeder pen, and then 7, and then 10 and finally 13 of them---one with a long, thin beard. There have been 3 or 4 mature gobblers in this flock all year so I got the bow up and ready. Next I see 3 gobblers coming thru the mesquite, but they go to the hog trap with the feeder inside and start scratching for corn.
>
>
> The hens start drifting out of the feeder pen and off to my left but the 3 gobblers stay in the trap. Then I see a 4th gobbler coming from the direction the first one had departed. He was cautious and stayed in the mesquite and didn't go to the trap with the other 3. Then the 3 start coming out of the trap and heading towards the decoys--walked right past and into the feed pen. The 4th gobbler decides it is time to eat and circles right to left behind the feeder pen and comes toward the pop-up from 10:00, closing to about 14-15 yds. I s-l-o-w-l-y- turn to position for a potential shot but he is so close, and the other 3 are also where they can see any movement, but I finally got a shot when all 4 were either turned or had their heads down...Drew, anchored, aimed, and released -- at #4 who was standing at 11 yds. Hit hi low on his right side behind his leg and he took off--sort of. The others scattered as well as the hens. He crashed about 15 yds from where he caught the arrow, flopped a bit and died.
>
>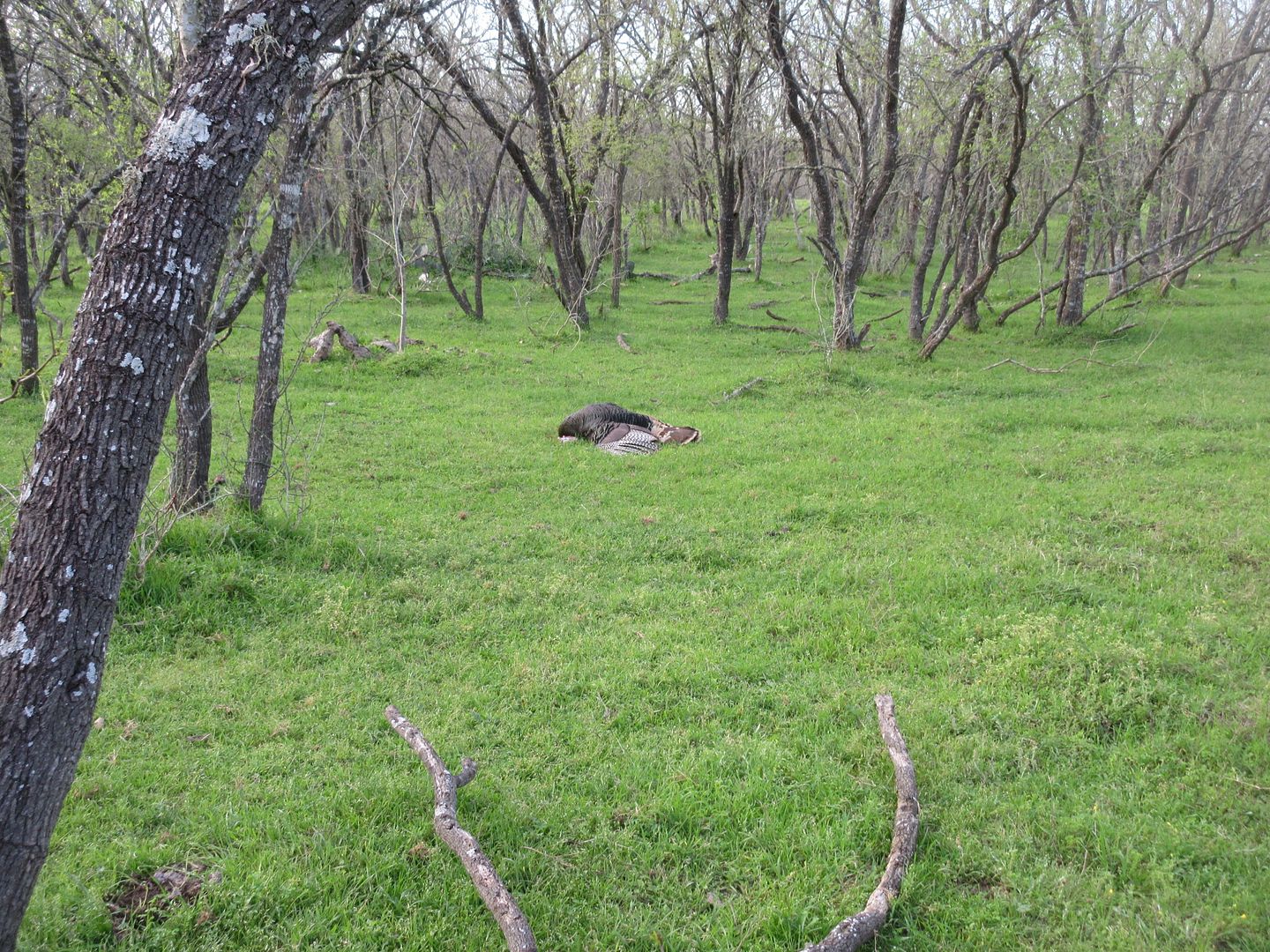 An old pilot, not a bold pilot, aka "the pig murdering fool"