I like to start off the grip checkering by creating certain borders…here we lay out the grip border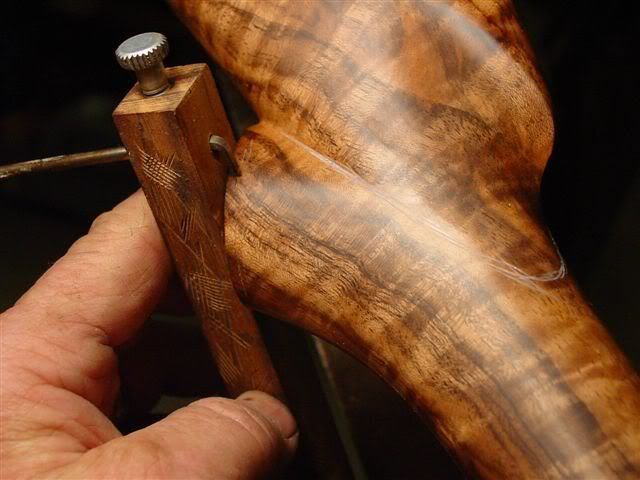 Now why didn't I think of that? Thanks to Bill Soverns mention of Dymo label tape, I find the borders at the inside of the grip are so simple to lay out that it's almost humorous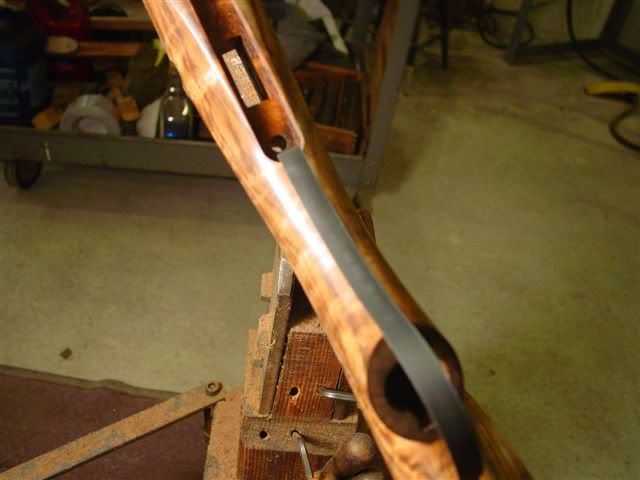 The Dymo tape "sticks" well and is stiff enough to hold up to pressure of scriber...Before, I used masking tape...the edges are so soft that every now and then I'd have one of those "Aw shit!" episodes.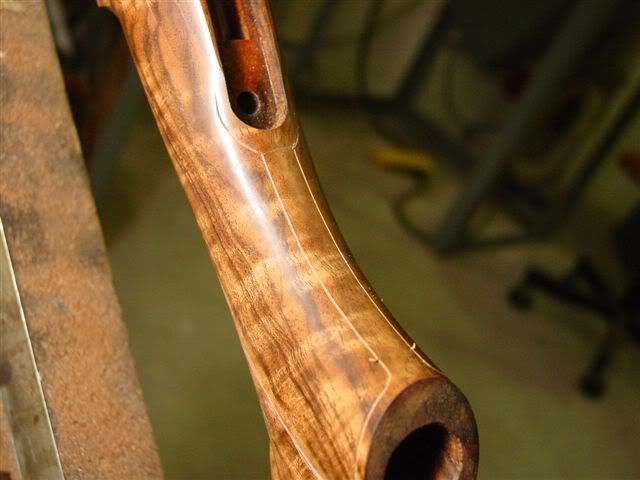 Here again, we use the diamond template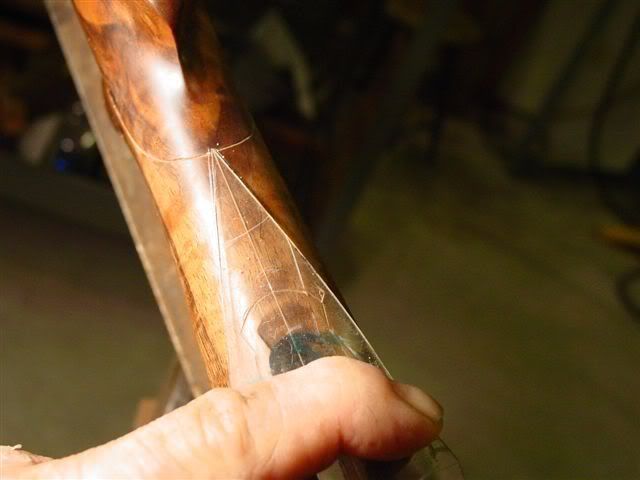 These are the master lines...I make sure each side starts and ends a the same relative point...You will probably find these master lines need a bit of juggling...then we can confidently lay out the parallel lines, knowing the pattern will be the same on both sides.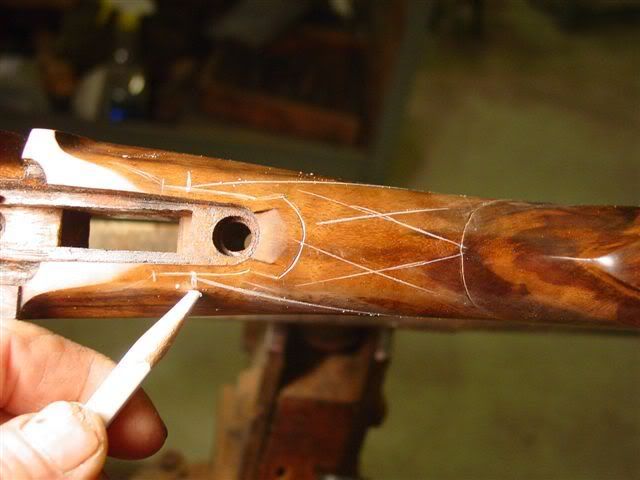 Extend the lines to form the points/borders...here border "1" is established, the fill in to establish "2"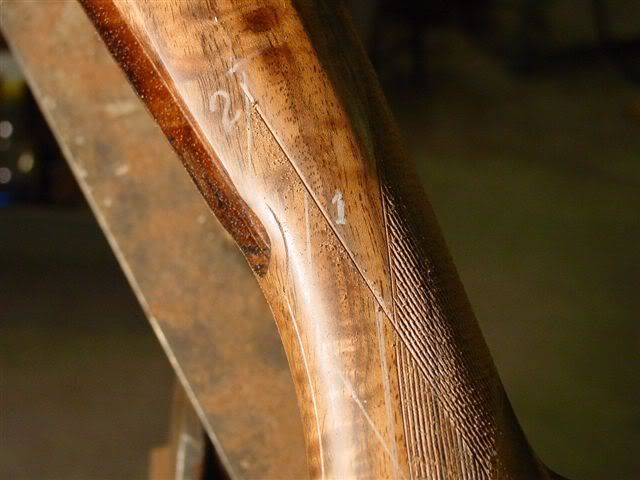 This is kind of a pesky area...you have to slightly flare each line here using the jointer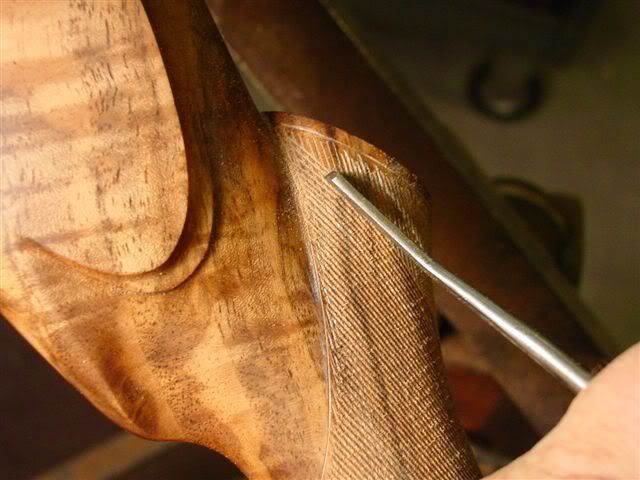 After all is filled, lay out the first part of the border with a fairly wide line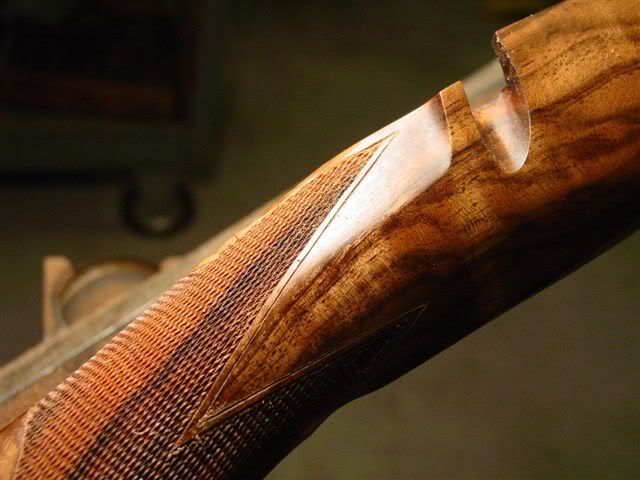 Here's where you'll be best off drinking decaf. The wood is removed at a slight angle, so you reach the bottom of the original border groove. but not remove wood beyond the wide border line.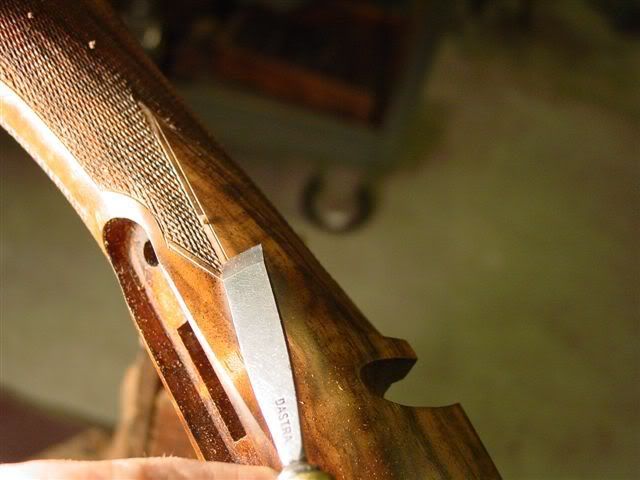 Here is the final detail, a narrow border outside the wide border...there's many border styles...I just kind of like this one.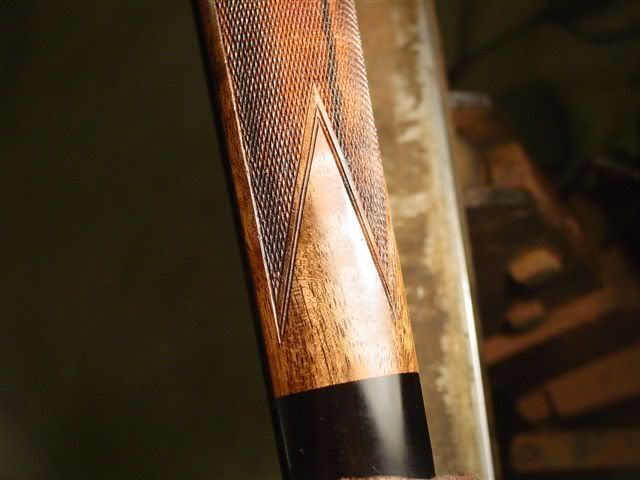 There's one coat of linseed oil, I'll put another coat of Sea Fin in a couple days...and that's about it