Good catch James regarding the barrel. There were a couple of issues with the octagon barrel that needed to be addressed before I could install and inlet. In the interest of time (we're way behind schedule) we decided to use a round Krieger barrel that was on hand so that I could get on with the stockwork. We'll let Mark work his magic on the quarter rib and sights for this barrel now that he's back on his feet.
On with the woodwork…A very sharp plane will remove a lot of wood, and if VERY sharp it will cut against the grain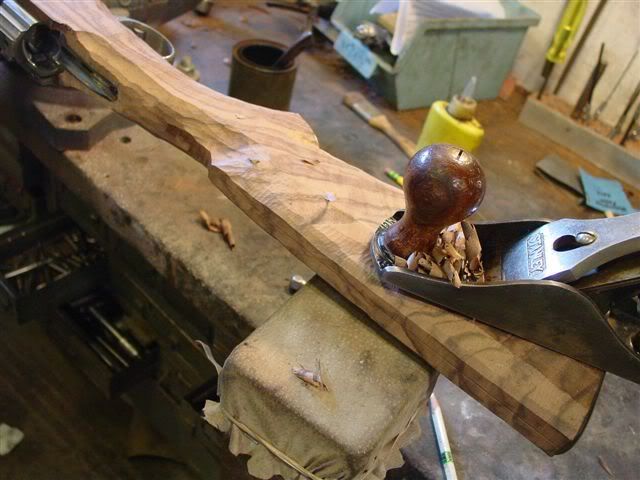 Spoke shave works well in tighter areas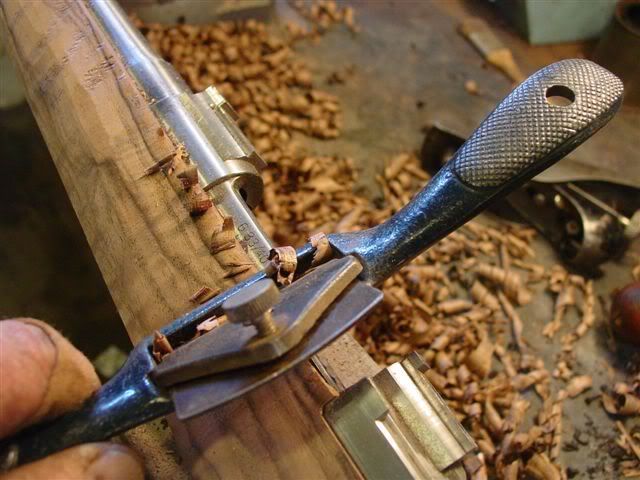 Tom Burgess thoughtfully left the tang at full height...shaping this should be left to stockmaker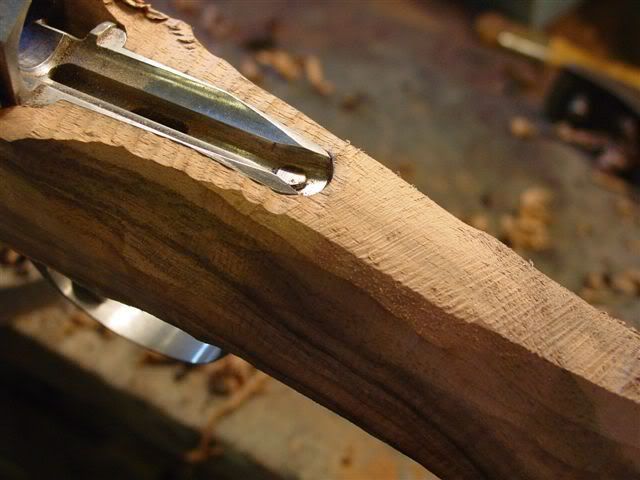 Generally, this area will end up with same thickness as grip cap is wide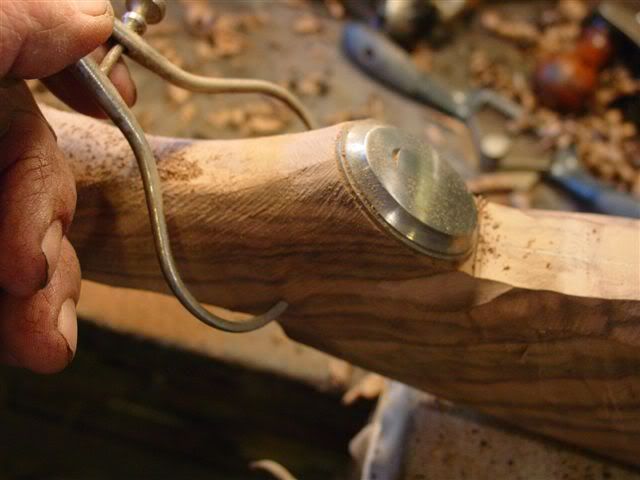 Credit for this gadget belongs to the late Alvin Linden...the purpose is to develop a straight line as if cheek piece did not exist.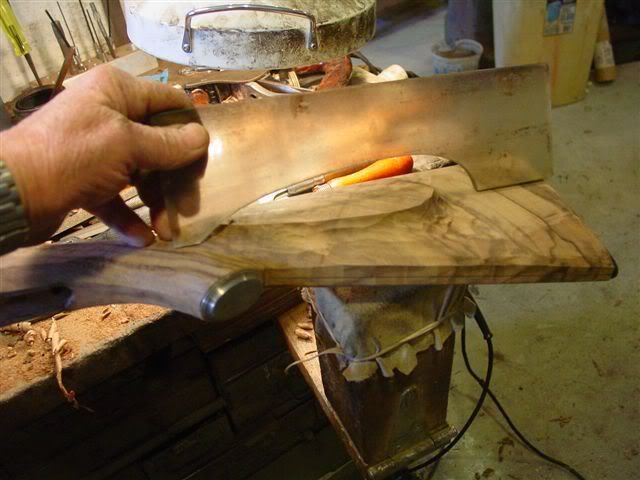 Yep! I'm using a body grinder to quickly remove wood…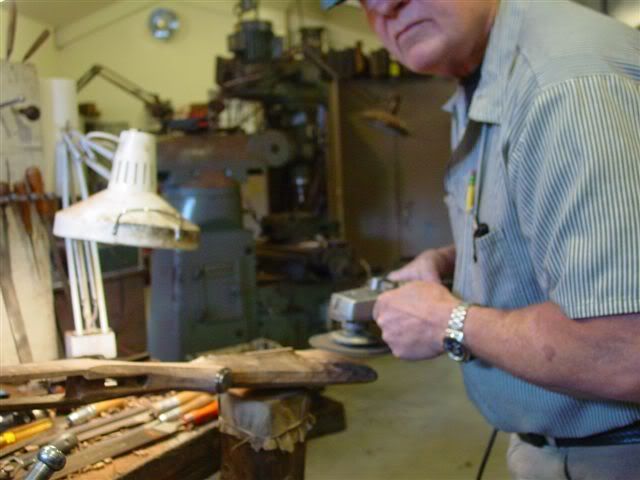 As I get about close as I dare with the body grinder, I switch to this very fine wood rasp (This one is made in France, costs about $100.00)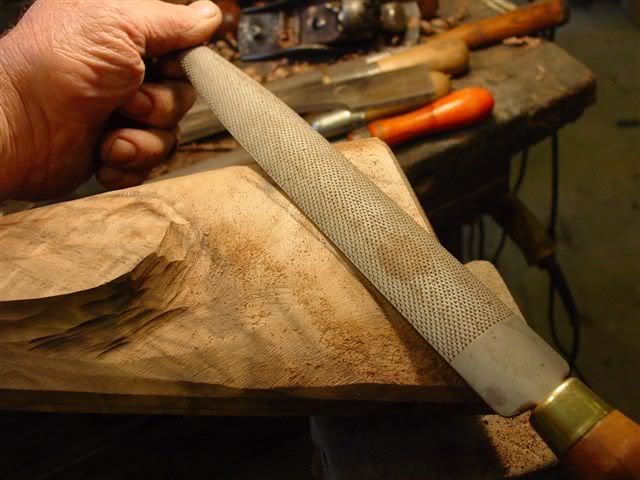 Again, using rasps to develop lines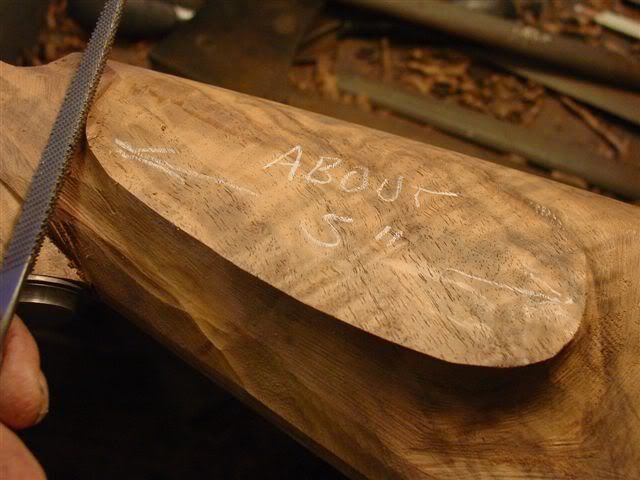 This measurement will come out a little less than an inch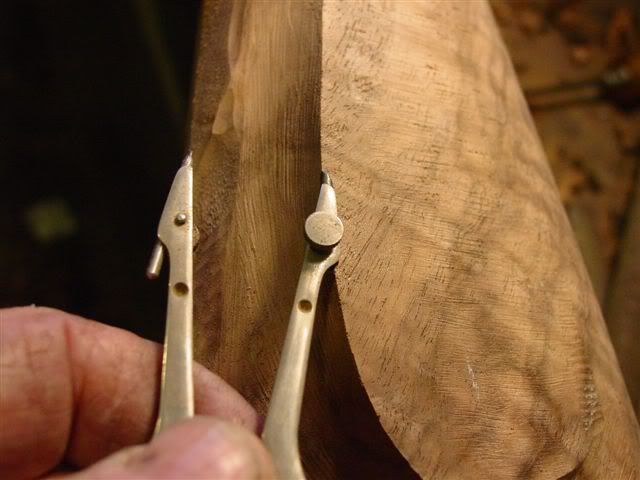 Here, we're developing a straight line from grip to toe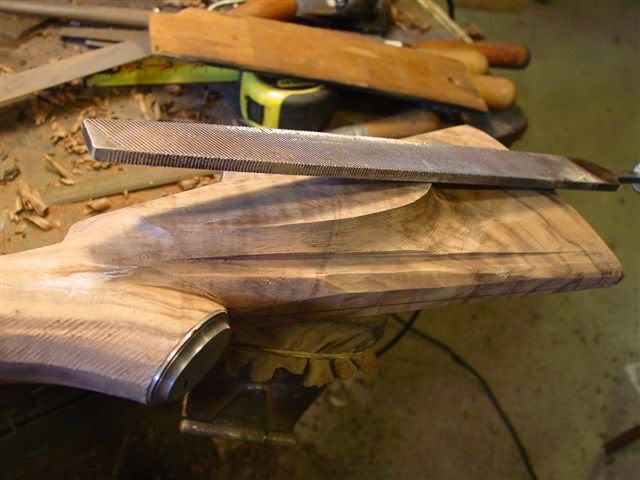 Using that straight portion as a guide, we can't go wrong in blending the other lines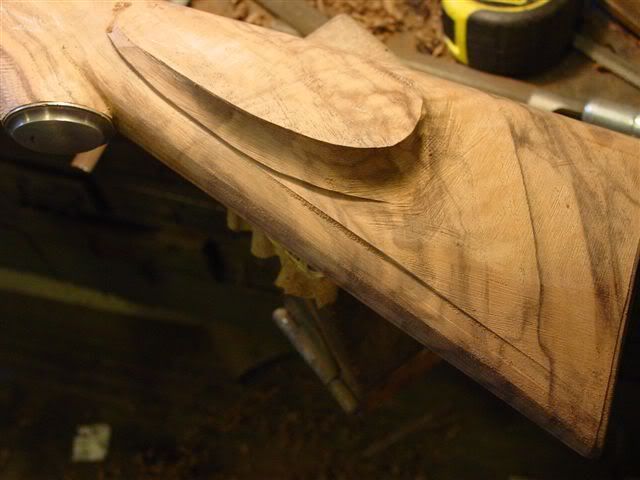 In spite of a seeming obsession with straight lines, I like to leave the comb line with a SLIGHT convex. It always seems to me that if this line is perfectly straight, it ends up looking concave to the naked eye....maybe it's just my eyes?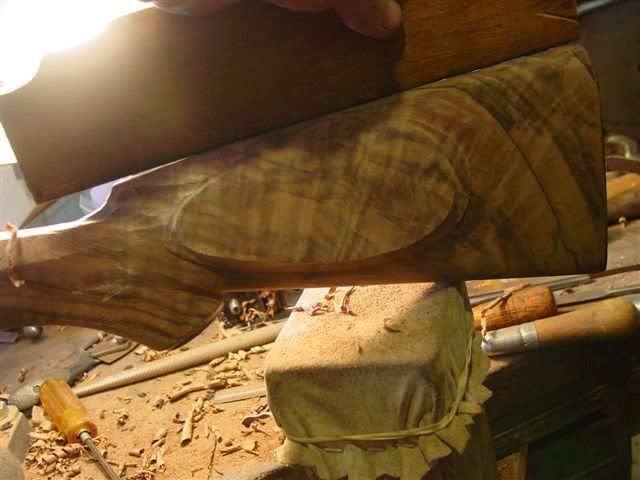 Ah....F....ooey! Guess I'll end up doing a little re-designing to the grip cap.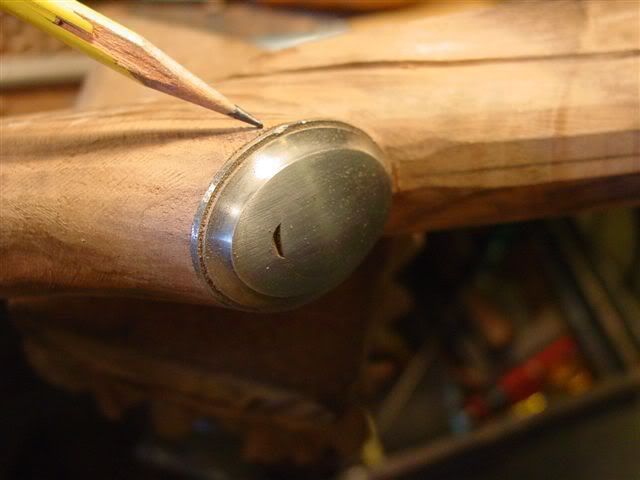 See the inletting black smudge? I like to leave the sides just a tiny bit convex.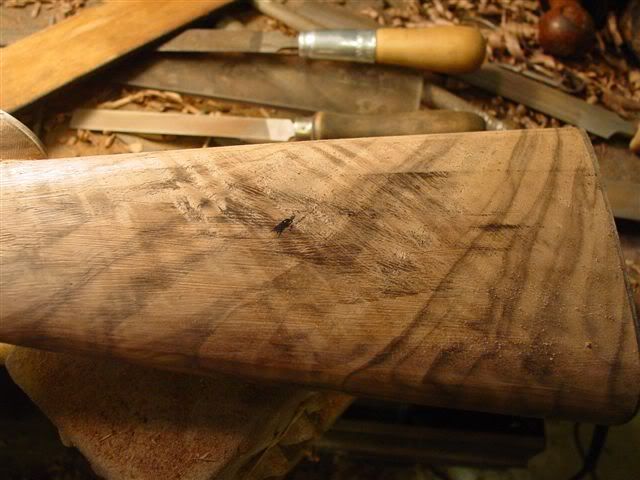 Well...what do you think so far?