The fore end is going to be approx. 8", so we cut off at about 6-1/2" (room for tip).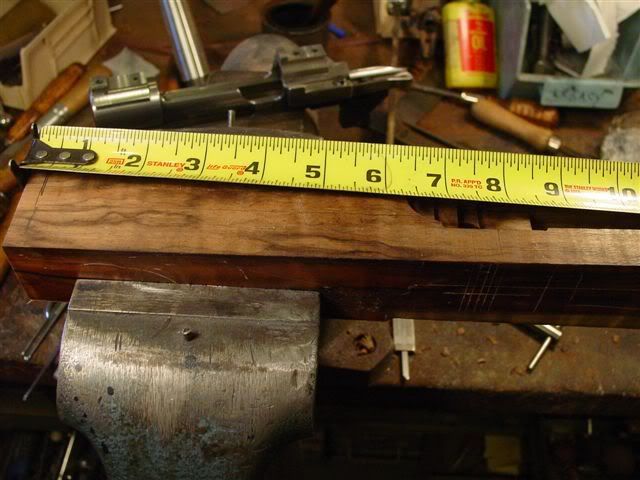 On the side of blank, layout the taper of the barrel, same process as on other parts.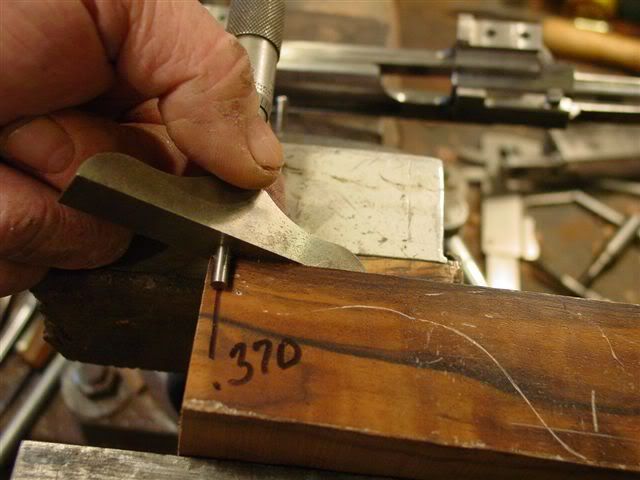 This depth is one half barrel diameter at straight taper portion.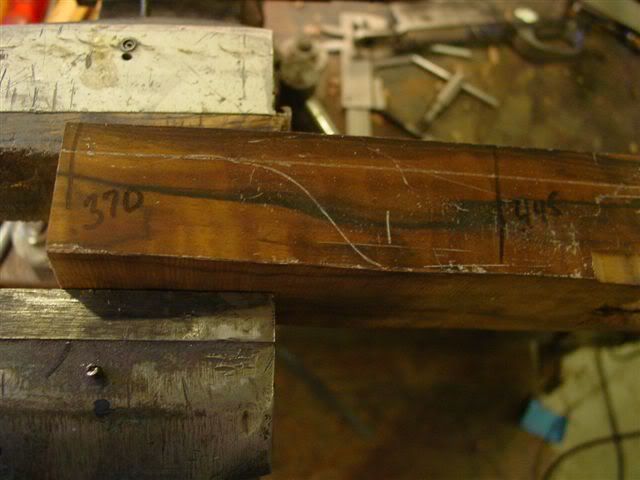 Set up and rough out with 1/2" ball end mill.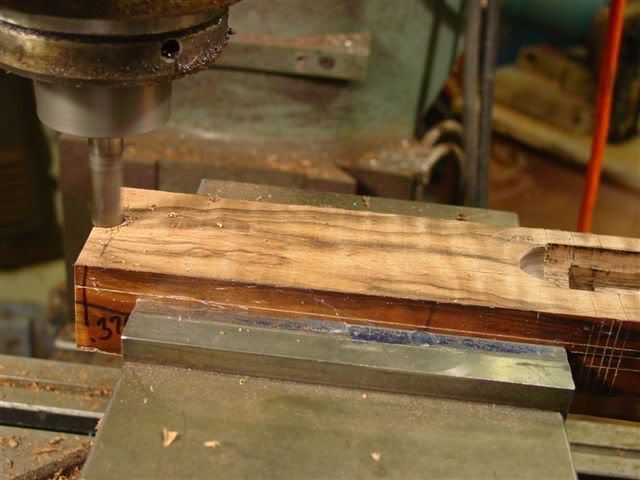 Generally, use chisels across grain and scrapers with grain.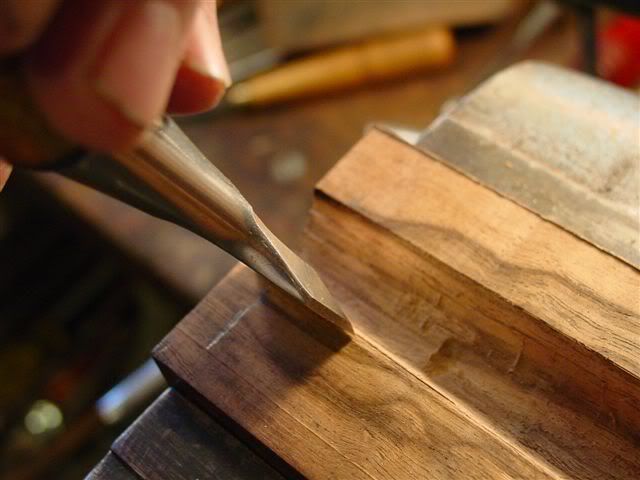 Part of an old barrel can make a nice scraper.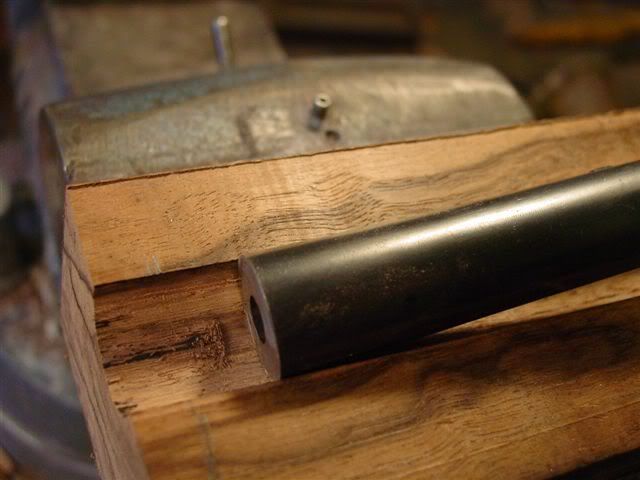 Bench rest shooter Harvey Miller taught me that equal pressure on each end of the guard screw is desirable.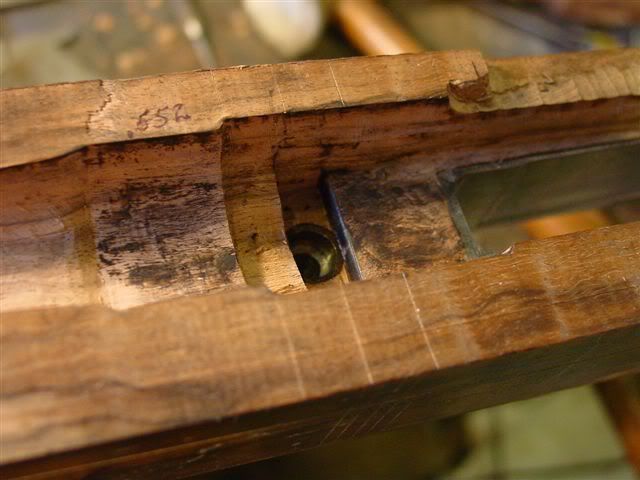 Fore end pressure...had to get to that sometime! I use very little and make the pressure points as a "V" block.
Once barrel is bedded to satisfaction, I like to use a miter saw with carbide blade to square off the fore end...ditto with the ebony.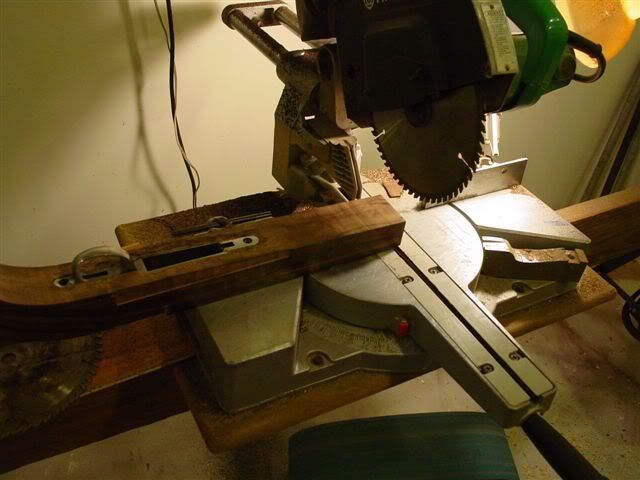 Don't know if the Stanley No. 59 dowel jig is still available, but I find it invaluable.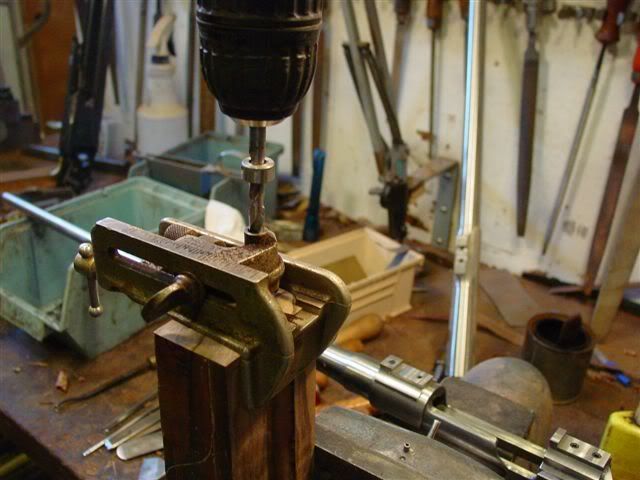 Both parts accurately drilled, using two 1/4" dowels with epoxy glue.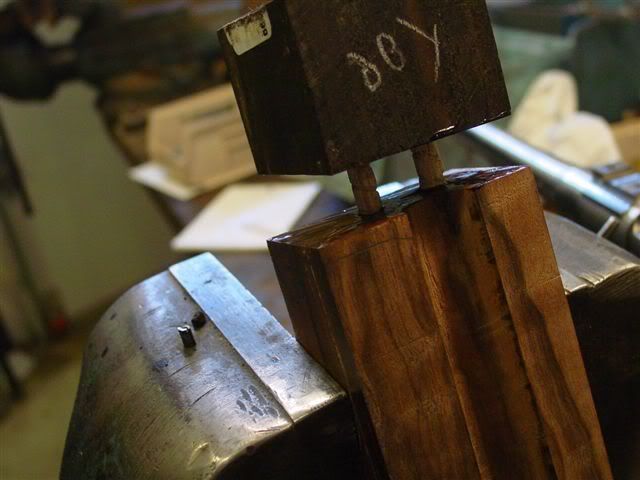 Suck 'em up with a pipe clamp and set aside for overnight...Tip: slightly round off the ebony where clamp bears, and you'll eliminate any canting tendency.