Originally posted by jpl:
What are we talking about? 6mm? I tried a few 7mm 180ELDM and they worked fine. I didn't do an extensive test; I just stuck them in somewhere near the lands and they basically duplicated the 180 hybrids I have been using.
quote:

Originally posted by AnotherAZWriter:Not sure why .005 is too tight. Might present some magazine challenges but otherwise what is the concern?
No magazine challenges here. Even the longest, pointiest, heaviest bullets have plenty of room in my magazine: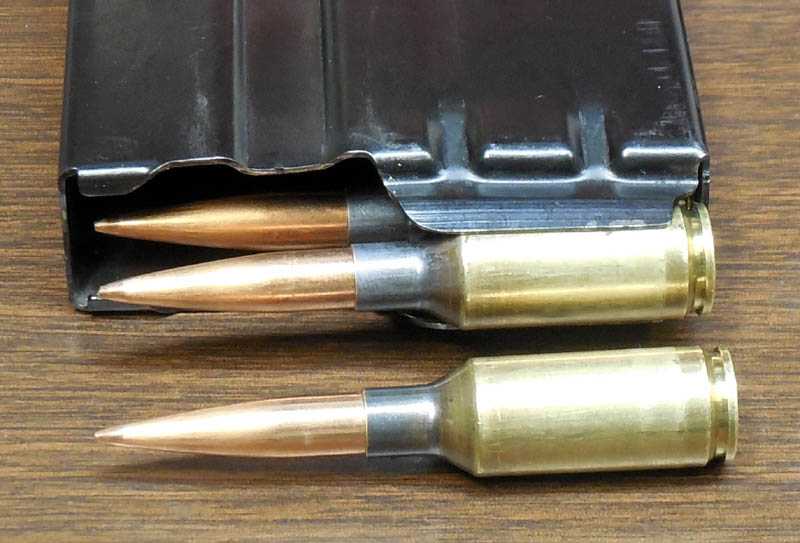 It is great to have so many nice 7mm options!