quote:

Originally posted by butchlambert:

Interesting comments on BR.Com.

http://benchrest.com/forums/showthread.php?t=69018

Butch
Thanks for the link Butch.
Very interesting, and very true statements from everyone.
We are trying to see how the different ammo we have will shoot in different rifles that we have, nothing more.
It is far from being a bench rest test of either rifles or ammo.
My friend Dwight Scott, who is a champion bench rest shooter, and a master gunsmith - you will see his name as the gunsmith who builds bench rifles for a lot of the top shooters in the US.
He was visiting us here a couple of years ago, and we thought of asking him of shooting some of our 22 rim fire rifles and see if he can arrive at any conclusion which technique might be helpful in illiminating all the variables that we don't seem to be able to.
He spends 2 days in our tunnel, and each time he came up with "I think I found someing that might be helpful". A little while later he was trying something else.
When I asked him what is going on, his answer was "this 22 rim fire can drive you crazy"
Which about sums up what we have been experiencing all along.
We have experienced different sounds from each round we have fired from some 5 shot strings.
In a 5, 5-shot group shots, we might hear what we might consider a normal report as each shot is fired. Then one would make a very loud CRAAACK. Then another one might sound much lower, BLIP. Needless to say, it is very unusual for these to land in the same group.
I think it is much easier to get a center fire rifle to shoot consistently accurate groups than getting 22 rim fire to do the same.
Regardless of the rifle used.
We have a Hall actioned rifle Dwight built for me. It has several barrels.
I have shot some groups with the 6PPC here in our tunnel that went as low as 0.02".
Back to this exercise.
We have the following rifles which we are considering running the same test through.
Walther KK200
Anschutz Match 5418 MS-R
Anschutz BR-50
Anschutz 1808 MS
Anschutz 1451
Kimber 22
Kimber 82
CZ452 HB
CZ452 sporter
Ruger 10/22.
Going from one extreme to another.
We are taking a little break of a few days to test our new bullets 1000, 1250 and 1500 grain bullets in a 700 NE bolt action rifle we have built on a single shot 50 bolt action.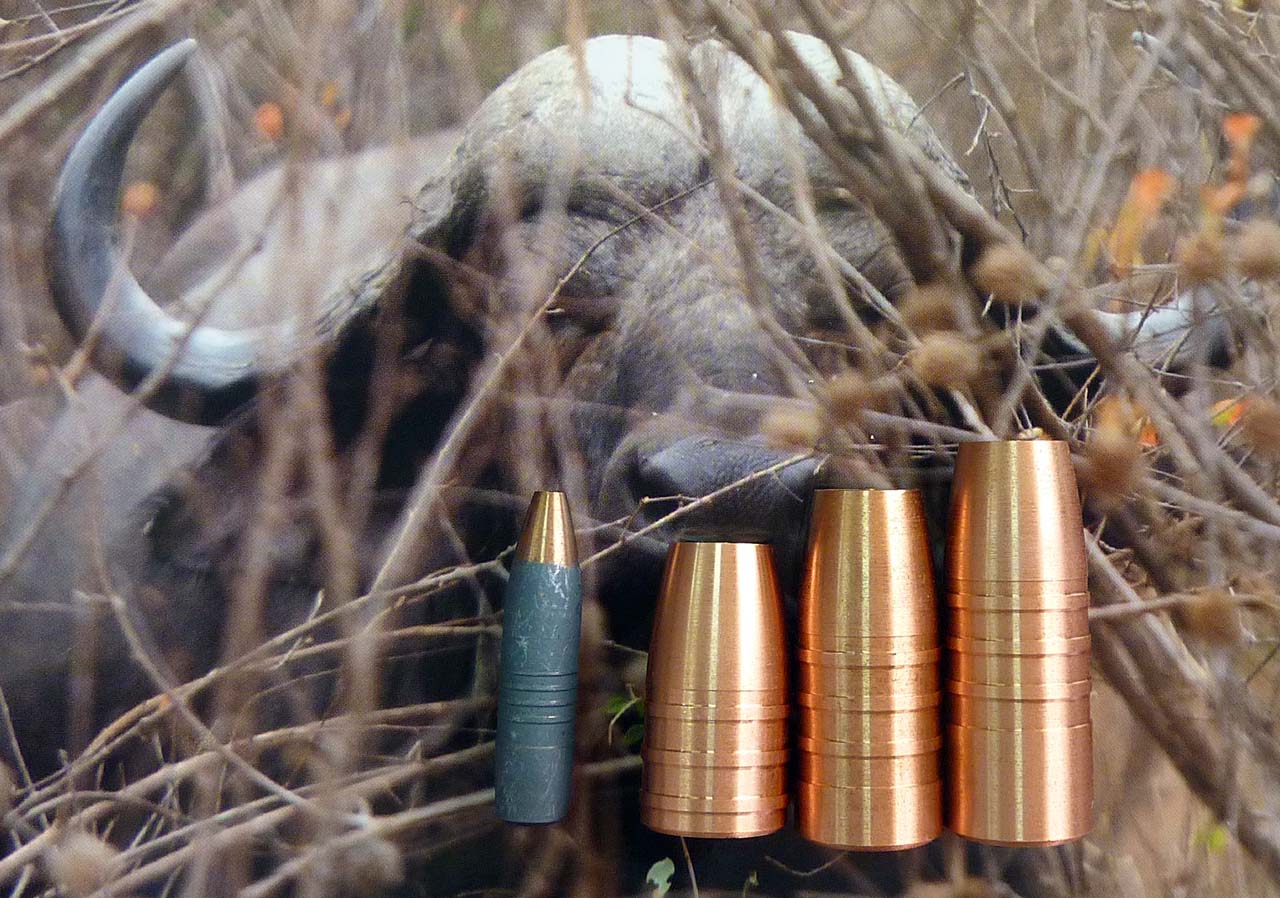 A 300 grain 375 caliber on the left for comparison.
I am hoping to get back to 22 rim fire shooting after 2 weeks.