Just returned from 21 days of hunting and touring with Alberto Foerster in Northern Argentina. On the second day, we hunted Corrientes for buffalo at Esquina. This year, the river was low enough that we could drive to where the buffalo lived, without the long horseback ride of last year. The first buff was in a herd in the open, but the second buff was in the high grass and was excellent sport. We also had opportunities at hogs. Rheas were abundant. We saw Capybara, several brocket deer, flamingos, chajas, parakeets,doves, storks, and many harriers. Rifle used was a Chapuis double rifle, 9.3x74 R. Had 300gr A-frames for the buff, and neither took more than 1 step.
After the buff hunt we would procede to the city of Corrientes and Resistencia.
Huge Freshwater ray caught by others in Parana River at Esquina the day of our arrival.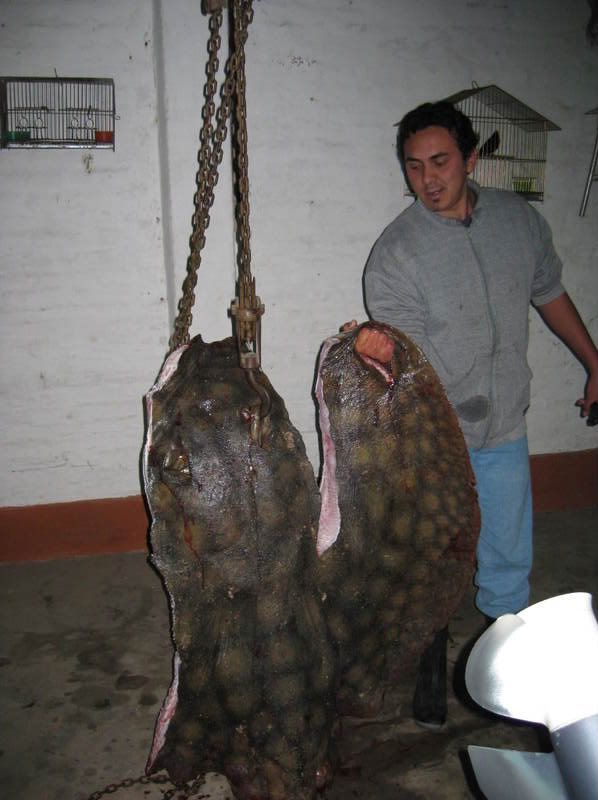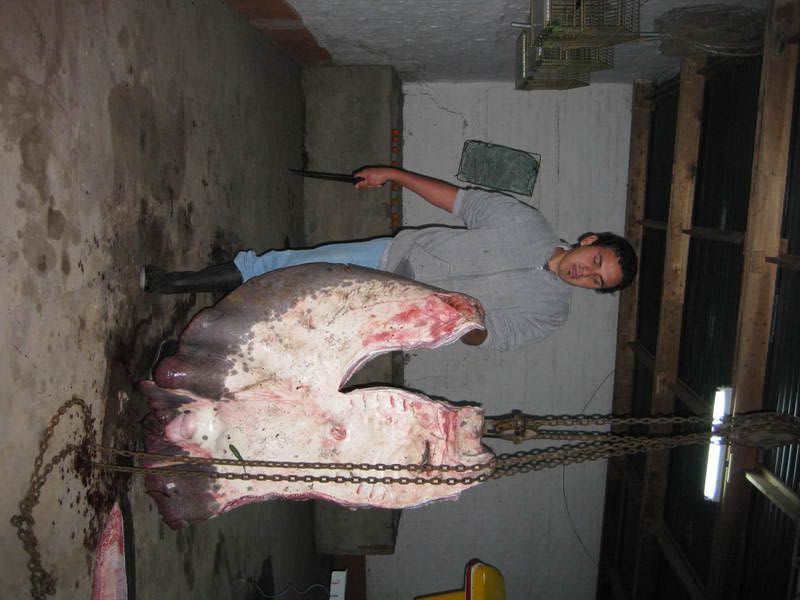 Rheas--the male hatches the eggs and raises the entire brood.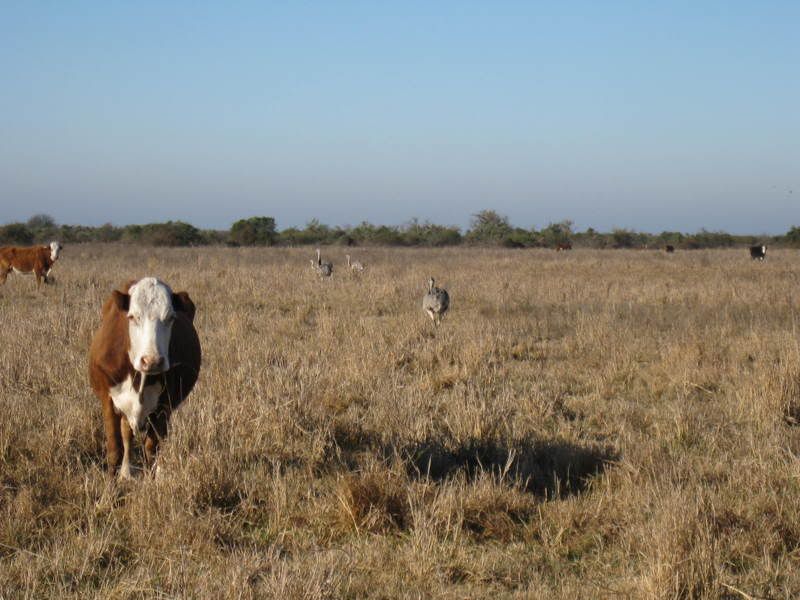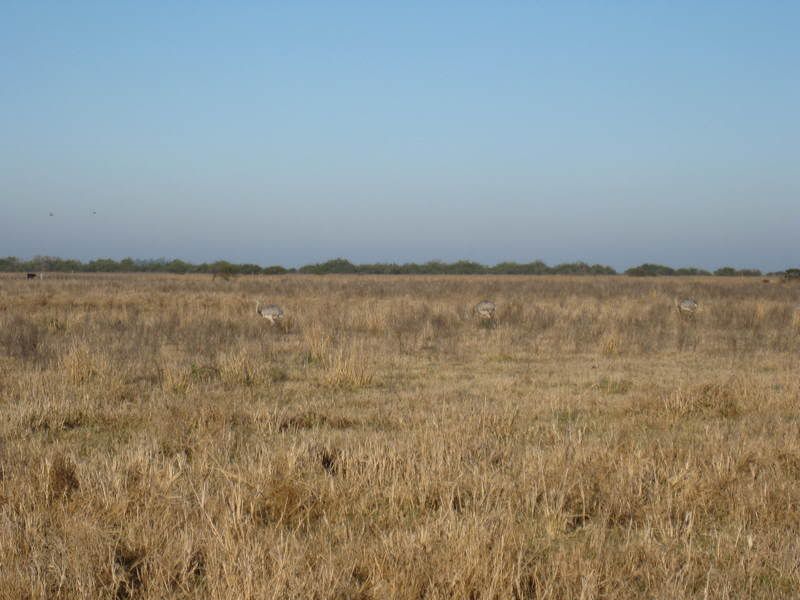 Don Ruiz-Diaz--with the withered hand from the Yarara' bite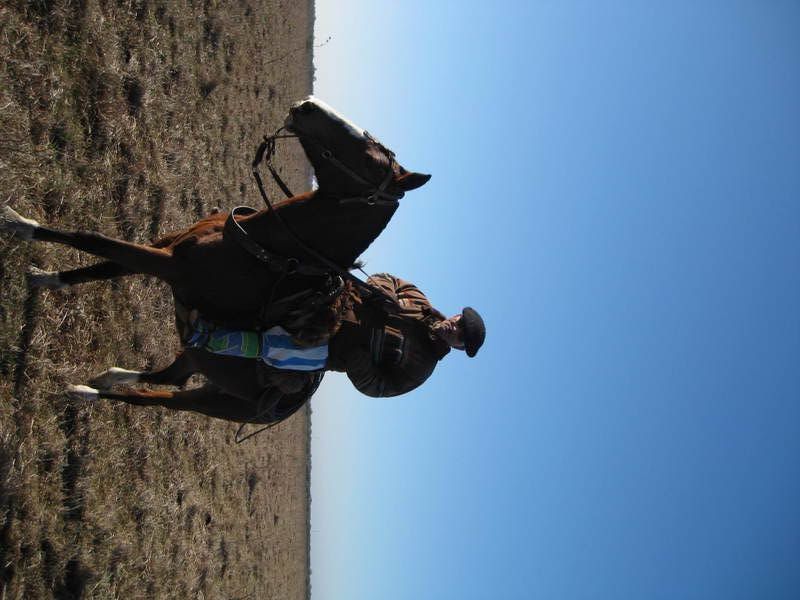 Small buffalo herd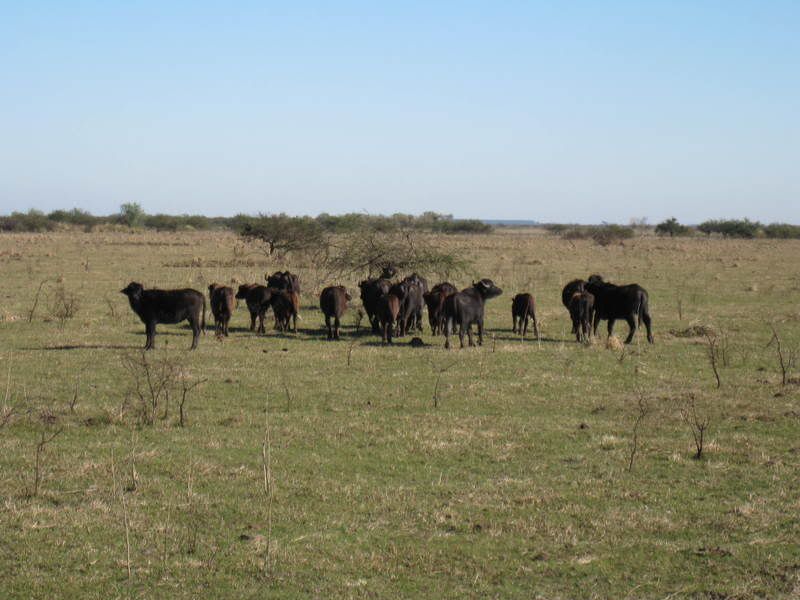 Larger herd of buff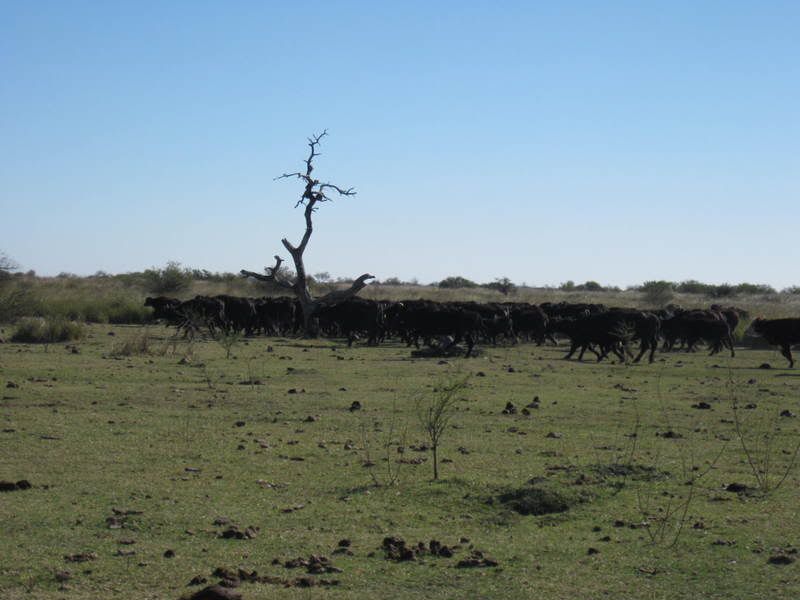 First buff this year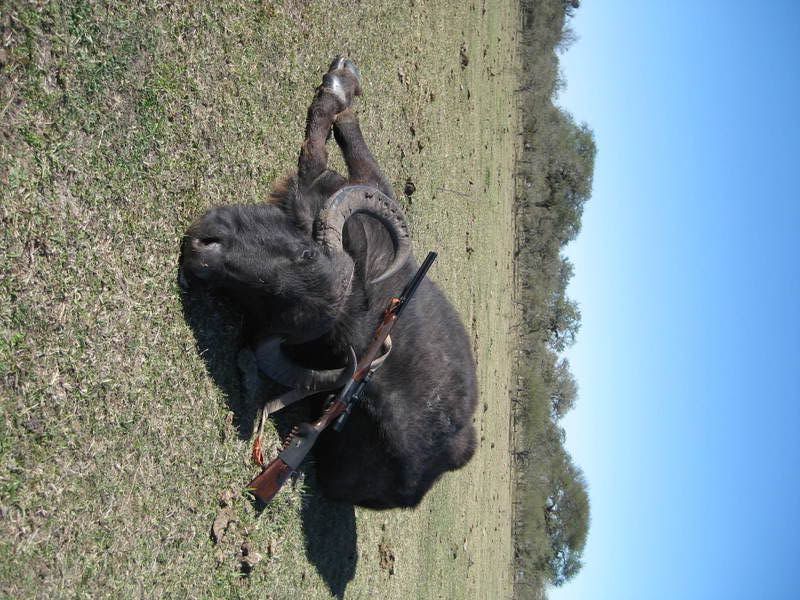 Gaucho cabin. Wooden Wheels. We saw wooden wheeled wagons almost daily. In the cities, we would see old Ford Falcons on almost every street, most still running.
Mud bird nest
Parasitic flower
2nd buff with Alberto and Don
Ruiz-Diaz, taken in the tall grass.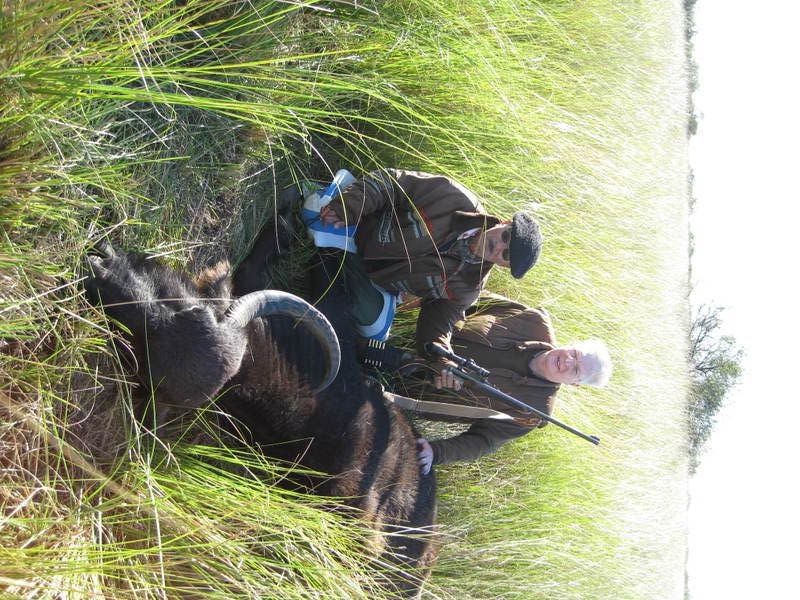 me and 1st buff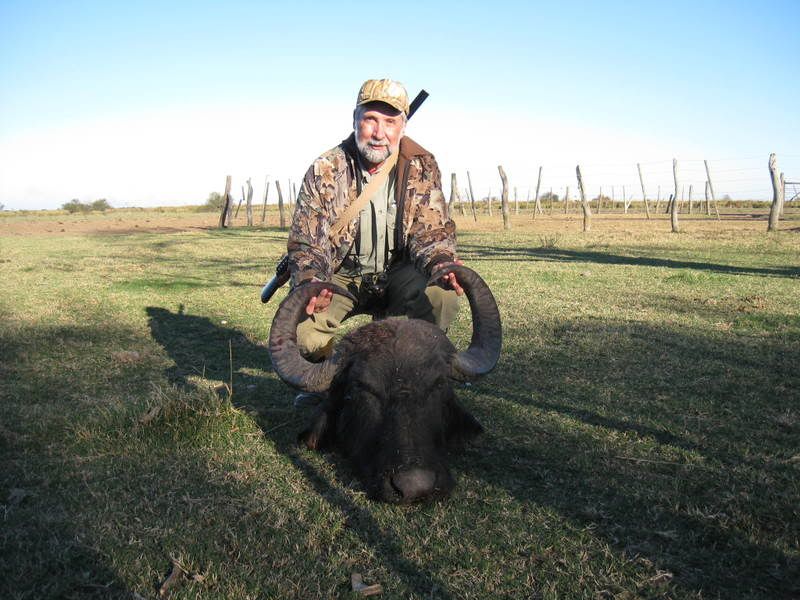 little girl at gaucho cabin
Flowers at Esquina, it was their winter.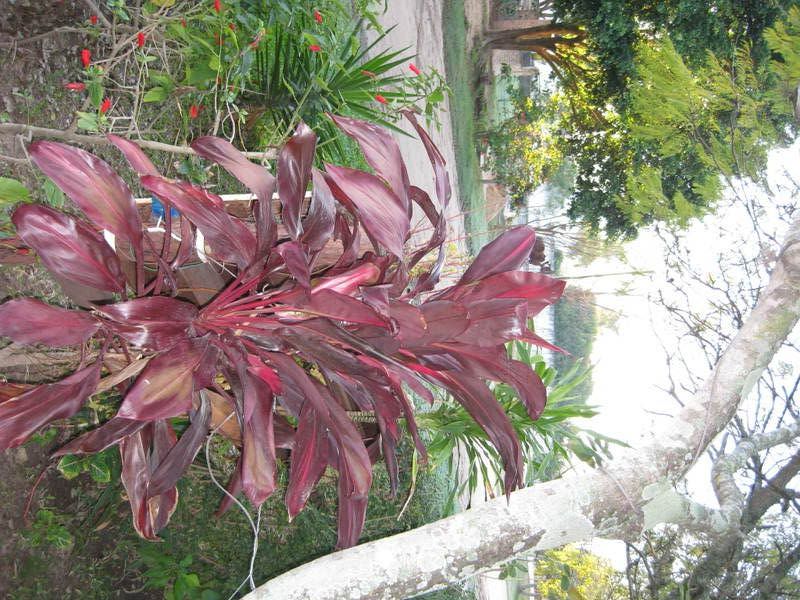 Parana River at Esquina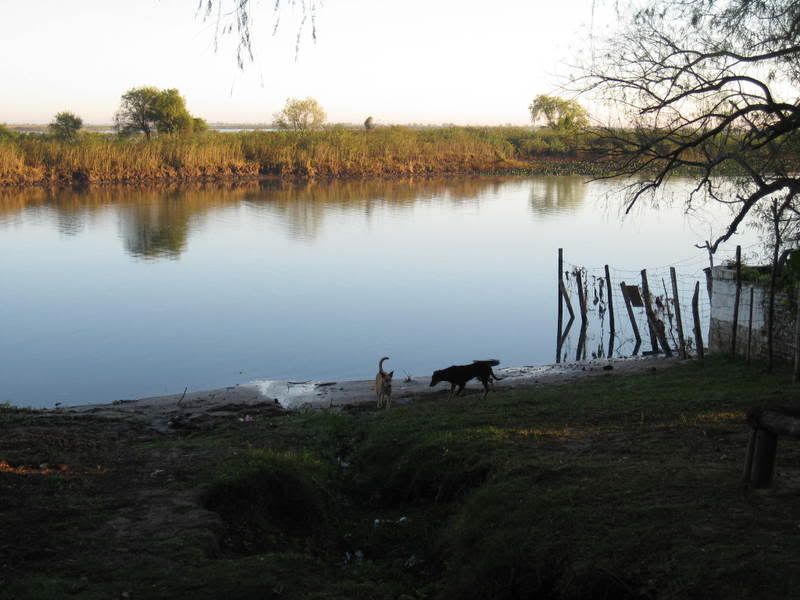 The above photos were of the first day of the hunt. We then travelled by car to various localities in Chaco and Formosa Provinces to continue the excursion/hunt.
More photos will follow, as time permits, of scrub bull, Howler monkeys, viscacha, charatas, Tapir and puma tracks, and brocket deer, and Javelina.
After the hunt, we visited the beautiful Ongamira mountains, and the inland sea of Mar Chiquita. Plan is to add photos gradually.