Safari operator: Crusader Safaris
PHs: Rad Robertson and Armand Aucamp
Trackers: Toolbag and Jack
Guns: Customized Remington M700 30-06 w/3.5x10 Swarovski, Savage M99 300 Savage w/2.5x8 Leupold, TC 243 w/4.5x14 Leupold
Loads: 30-06 165 GR TSX handload, 300 Savage 150 GR PSP Remington factory load, 243 100 GR PMP factory load
Game hunted: Nyala, Cape bushbuck, caracal, African wildcat, common, black and white springbok, warthog (camp meat), porcupine, Cape kudu, Cape grysbok.
Game taken: All the above except the white springbok and the Cape grysbok.
Game seen: I think everything that lives in RSA with exception of the Big 5 and a giraffe.
About two years ago I contacted Andrew Pringle the owner of Crusader Safaris and told him that I was interested in seeing his free range hunting in RSA. This was probably the most fluid safari plan I've ever made. I changed added an deleted this and that several times but Andrew was completely agreeable throughout and could not have made everything more pleasant. What we finally ended up doing was spending a full week in his Natal camp and then splitting the rest of our 16 hunt days between the Stormberg and the Cape.
We flew BA to JNB and as usual all went well on our flight. We chose the VIP service offered through Gracy travel and as soon as we departed the plane's jetway in JNB we were met by a gentleman whose name I have forgotten and he whisked us through RSA Customs etc in a matter of minutes and deposited us with Bruce the Gracy rep who help with the guns. With all our kit in tow Bruce walked us to the City Lodge and once we checked in we made a plan for Bruce to meet us the next morning for our connecting flight. The next morning Bruce met us and assisted with our check in for our domestic flight to Durban. Here I'd like to say I have never used the full VIP service provided by Gracy Travel at O.R. Tembo nor have I stayed at the City Lodge at the airport and then flown out the following day until this trip. I can't tell you how much I recommend all of this to a novice or experienced travelers. It just makes everything easy and stress free. Do it!
Andrew picked us up in Durban and took us to camp in Natal. His area is huge, with rugged terrain and some very thick bush. We hunted hard here for 7 days and despite the drought conditions we were able to take our Cape bushbuck and nyala with the nyala coming on the last day. We were seeing many nyala each day and lots of bulls but the big boys seemed to be staying in the deep bush near what little water was available. We actually found a 28" plus pick up near a little stream. From what I could discern 2-4 days is usually a reasonable amount of time for a bushbuck around 14" which is what I took and a nyala around 27" which I did not take. This is not the first time weather has effected a hunt nor will it be the last.
Next we were off to the Stormberg which reminded me a great deal of Wyoming and Montana with vast open areas interspersed with hills and what I'd call buttes. Here was the home of the Vaal rhebok, mountain reedbuck, 3 colors of springbok plus most of the other RSA species.
The Vaalie, black springbok and caracal are the story for this area. The Vaalie that often takes time was literally a 2 hour hunt. We drove out in the first pasture at midday and immediately glassed a very nice male, made a stalk and shot him. This was nothing like my previous experience with these very unique little animals. I particularly liked the black springbok hunt as I shot him at a lasered 310 yards with my old Savage 99 in 300 Savage. The caracal was a night hunt and here I used the PHs 243 with the bigger scope and objective lens. I was shooting pretty well taking a wildcat and sundry varmints so I felt very confident when we found a huge caracal (TOO CONFIDENT). I rushed the shot shooting high. We found the cat dead the next day but the whole follow up and retrieval are a separate story for another day involving 2 packs of dogs, another unwounded caracal and a farm tractor. Yep! A goat rope indeed.
The last few days we hunted Andrew's own Cape property and the surrounding properties that comprise an immense conservancy. This country was basically straight up or straight down in most places making for some hairy cruiser rides. Here we found a great variety of game and loads of Cape kudu. I think a hunter could do 14 or more days here and not run out of things to hunt. The less common like Vaalies, Mountain reedbuck and Bontebok occur here as well as Cape kudu and bushbuck, plus all the common RSA species and there is good trophy quality on everything as far as I could tell.
I have to say both Rad and Arms were excellent PHs but I was beginning to think that Arms was psychic as he was calling the trophy sizes in the Stormberg and the Cape areas to the 1/8th of an inch. So when he told me there was a heavy horned 47" Cape kudu just out of my sight I said "lets try to take him". We were on our way to try again for a huge Cape kudu who had outsmarted us in the morning but I figured a bird in the hand....... Well out steps the kudu unaware of us, I'm on the sticks and place a TSX right behind his shoulder. The kudu runs a hundred yards and topples over just as we catch up to him. He is obviously an old bull and huge of body with 12" bases but the length is not there. Hey! It was a perfect stalk and I pulled the trigger so I'm happy with him.
Camps were all very nice and food good. In Natal we had a very comfortable tent/chalet. in the Stormberg we stayed at a B&B run by Andrew's old partner and that was super nice. The last camp was on Andrew's private property and was very uptown bush with excellent chalets. All had nice baths with lots of on demand hot water. A single hunter or family should be very comfortable in any of these camps and all the camps and areas are large enough to accommodate a group hunt.
Finally I'd like to say that Andrew runs a great operation and I have a whole new appreciation for hunting in RSA. We saw lots of game and a great variety of game and none of it was behind any kind of a game fence. It was also obvious that the game was not pressured at all witnessed by the calm nature of the animals we observed.
Finally and not to take anything away from Rad who had a tough hunt with us in Natal but Armand Aucamp is a jewel. Sadie and I have hunted with 17 different PHs and although Arms hunts only plains game he knows everything about the country and the animals he hunts plus he understands guns, ballistics and bullets. We learned a great deal from him and consider him to be one of the very best we've ever hunted with. Andrew is very lucky to have him on his crew.
When we finished our hunt Andrew had arranged for us to do a Garden Route and Capetown tour with Mark Heck of AFRICA4REAL. We had 6 wonderful days with Mark and once again it was a very educational experience. We saw all the touristy stuff like Table Mountain, the penguins, did a wine tasting and spent too much on curios but the township tour we did in Port Elizabeth was really an eye opener on the culture in RSA. Americans think they are poor......
If anyone would like details on booking a hunt with Crusader please contact me anytime.
Mark
Heck of a pick up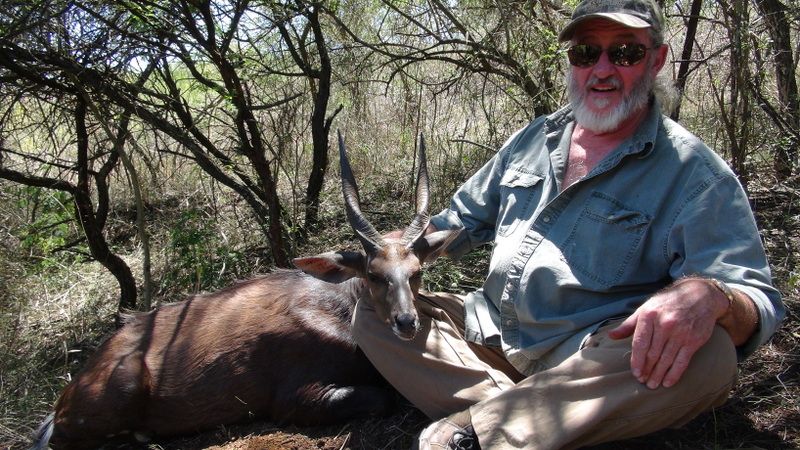 Cape bushbuck
Last day nyala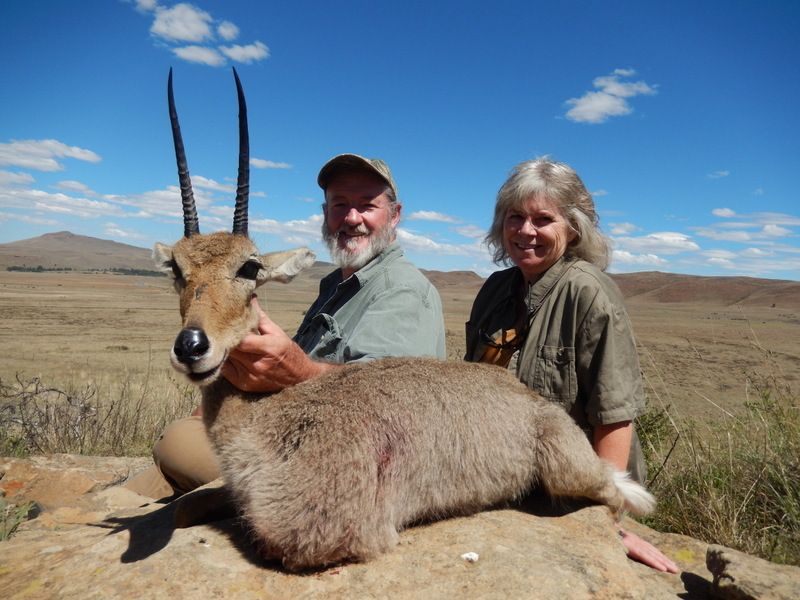 Vaal rhebok
Black springbok
Cape Kudu. Arkmed somehow lost his cap and donned this snappy headgear to protect his balding head.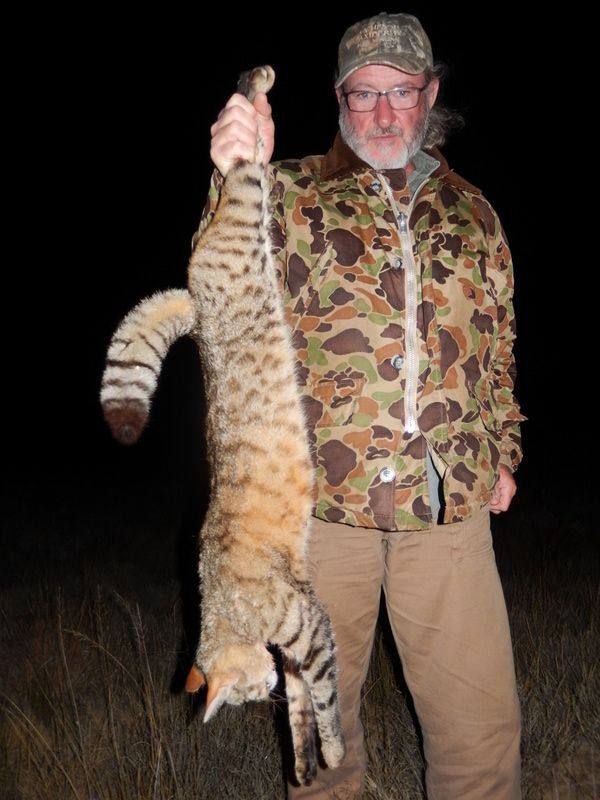 </a>
African wildcat
Caracal
Porcupine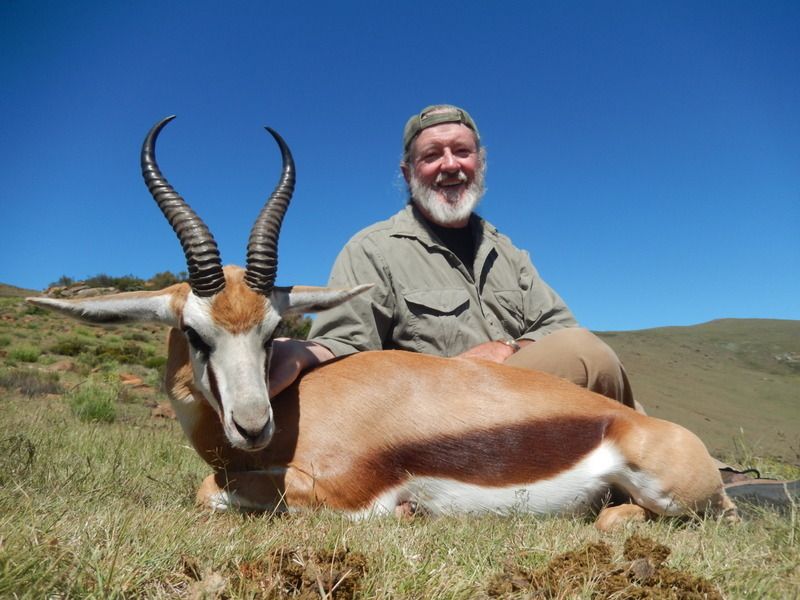 Common springbok
On top of a Cape mountain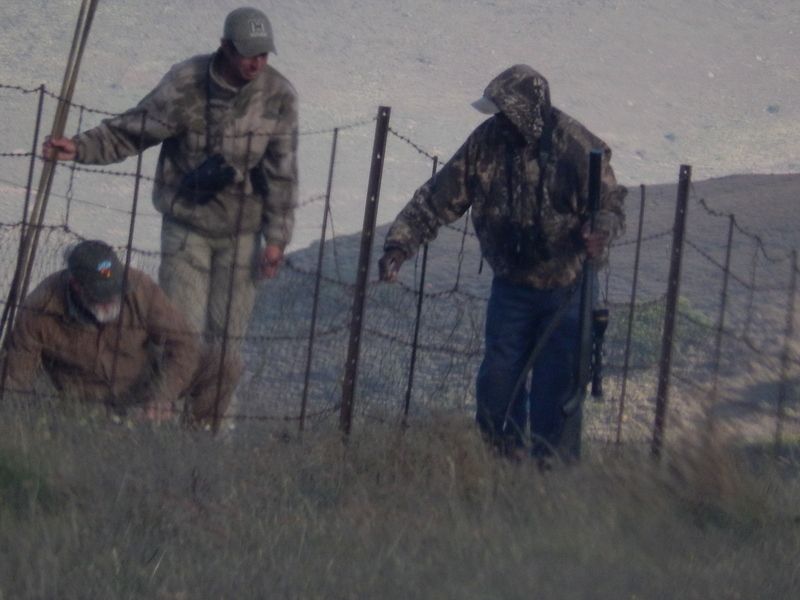 Sir Fallsalot after stepping on the electrified strand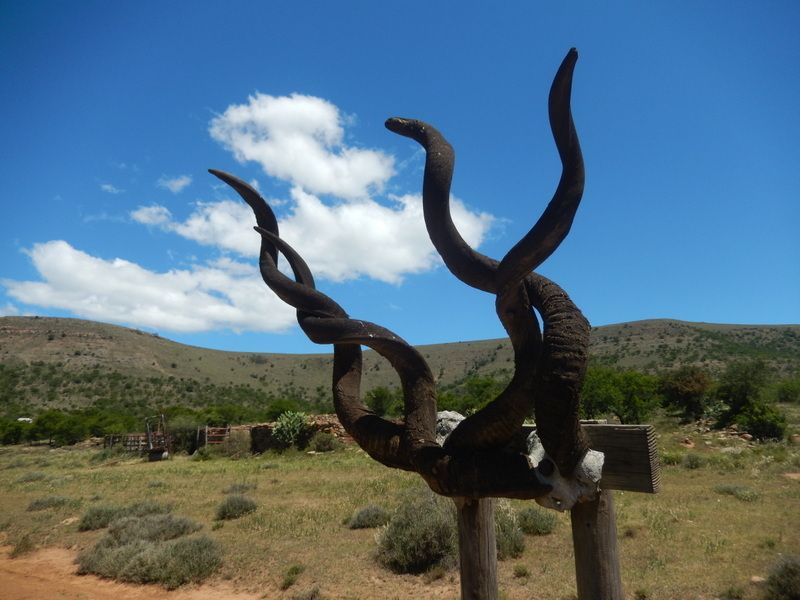 These bulls died locked together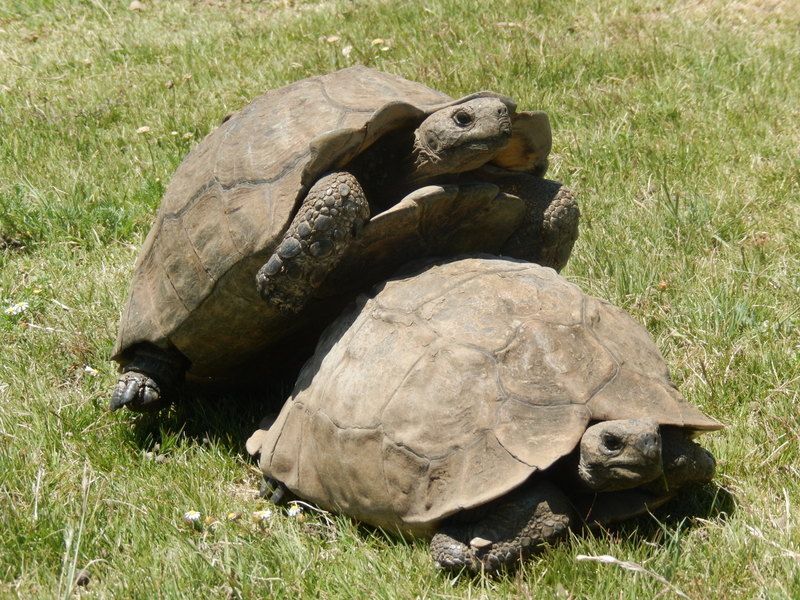 They are doing what you are thinking
To me these stone walls built with no mortar were fascinating and seemed to be prevalent in the Cape.
Below is some beautiful stuff but I really didn't find that many interesting plants and insects considering the amount of country we covered.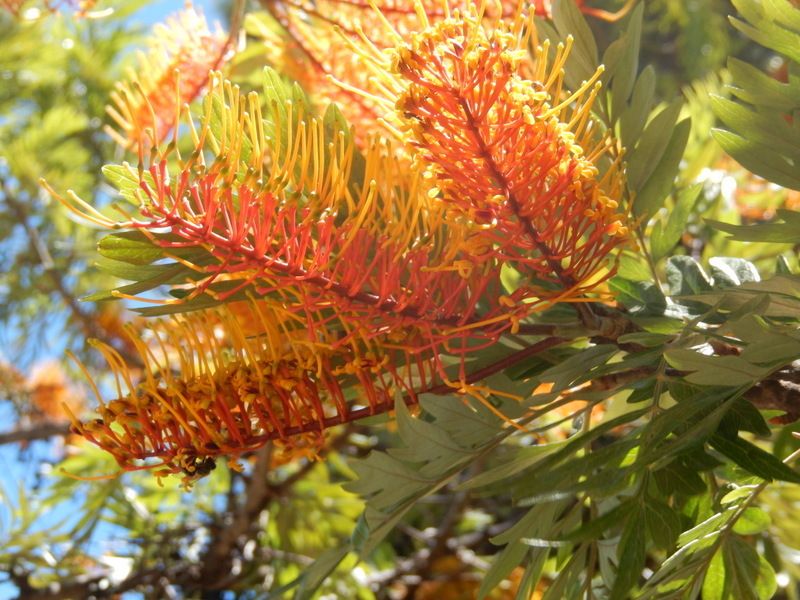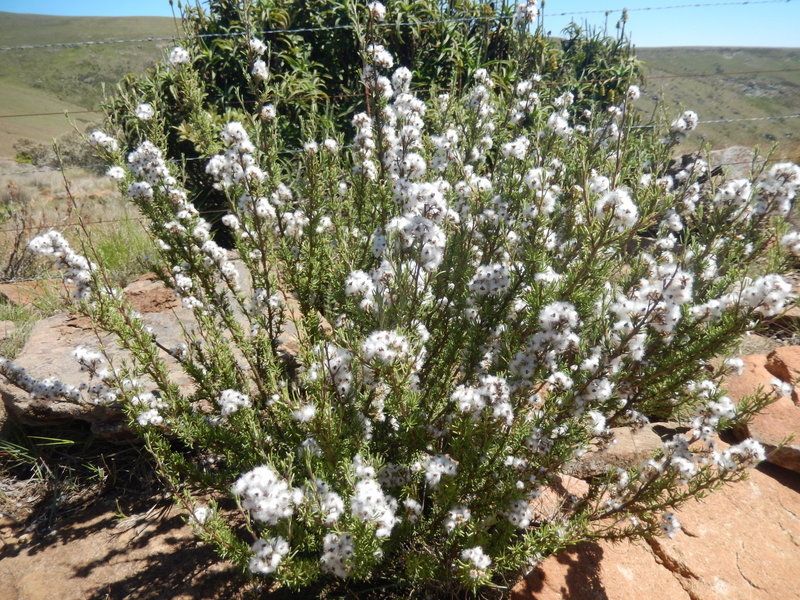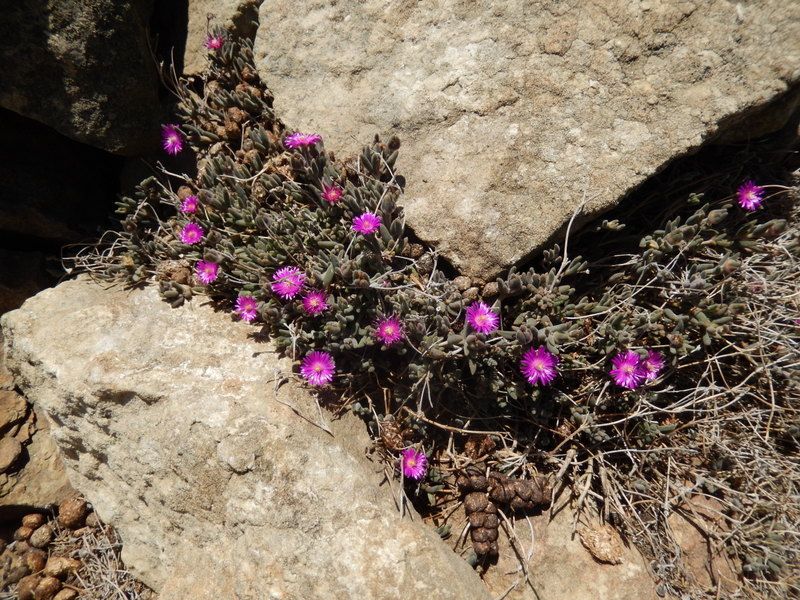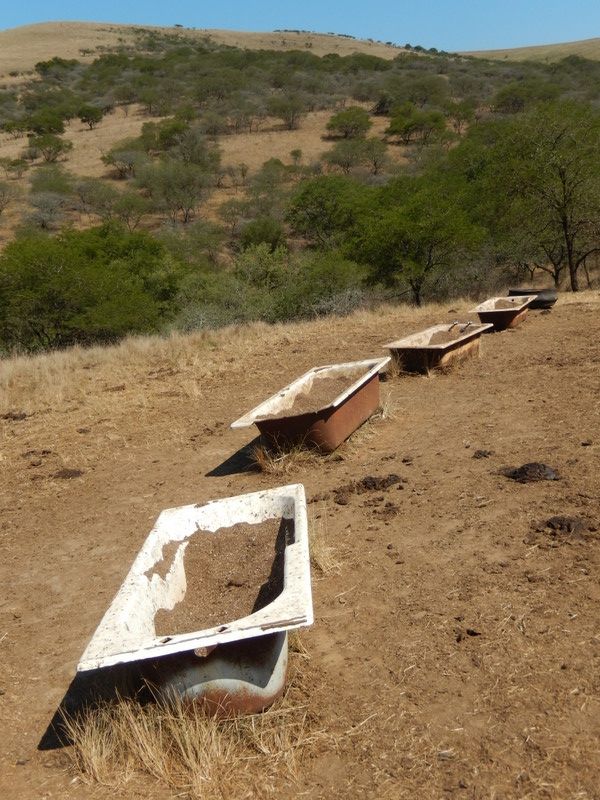 Guess they had a sale on bathtubs
MARK H. YOUNG
MARK'S EXCLUSIVE ADVENTURES
7215 GREAT DOVER ST.
LAS VEGAS, NV 89166
Office 702-848-1693
Cell, Whats App, Signal 307-250-1156
E-mail markttc@msn.com
Website: myexclusiveadventures.com
Skype: markhyhunter
Check us out on
https://www.facebook.com/pages...ures/627027353990716