Just returned from vacation to NZ, Aus, and Kauai. Managed to get in a hunt at Carmor Plains next to Kakadu with Matt Kelman. Besides buffalo, we were able to trap a large cattle-catching croc out of a small billabong on Mount Keppler station. Matt has depredation permits for several crocs, but he must do the shooting after the croc is trapped.
The first afternoon at Carmor, we went barramundi fishing on Sampan Creek. Didn't catch any fish, but must have seen more than 100 large crocs in a mile and a half. One big croc had killed a grown buffalo and was guarding the carcass.
With Matt's help, I got a nice buffalo, probably score about 98 points, but drowned my camera during the chase and couldn't get pictures. Did get pictures of other buffalo.
The croc we trapped was 4.47 meters (14 ft 8 inches) but had a very wide head.
On the way home, we stopped for a few days in Kauai. On a 4 hour trip out of Nawiliwili harbor, we caught two Marlin, both about 150 lbs, and one of which was foul-hooked thru the eye socket, so the captain boated it for eating.
Croc in Sampan Creek
Big Cattle-killer. I'm 6'5" in shoes.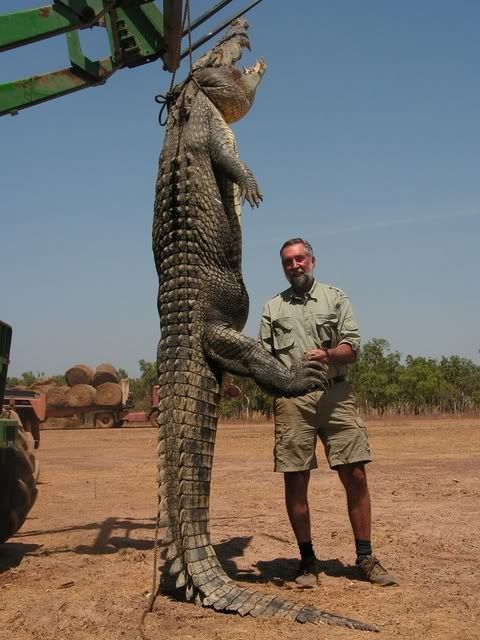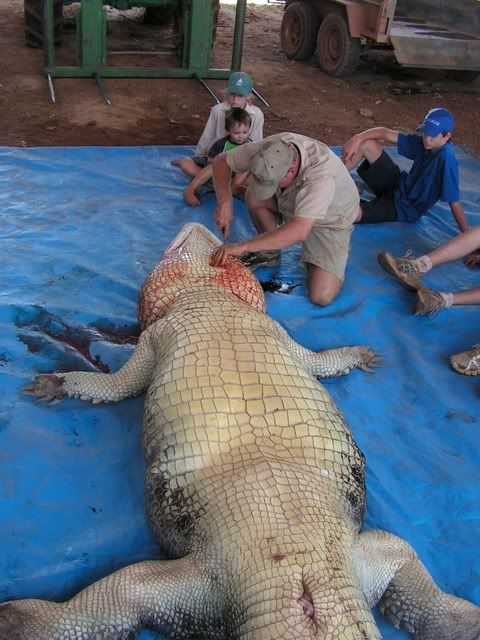 Sampan croc with buff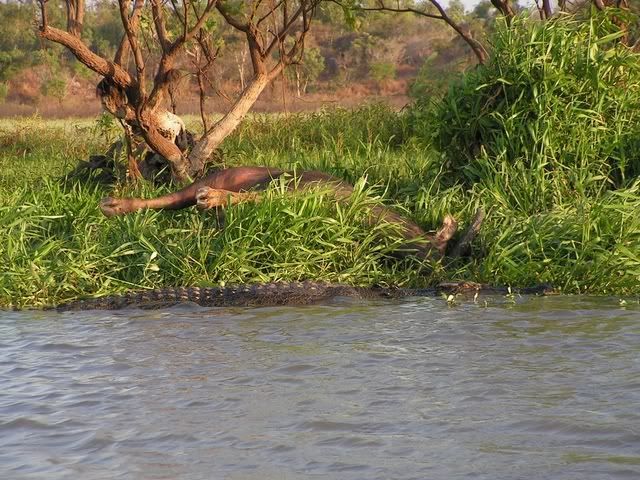 Big Croc
Nice bull buff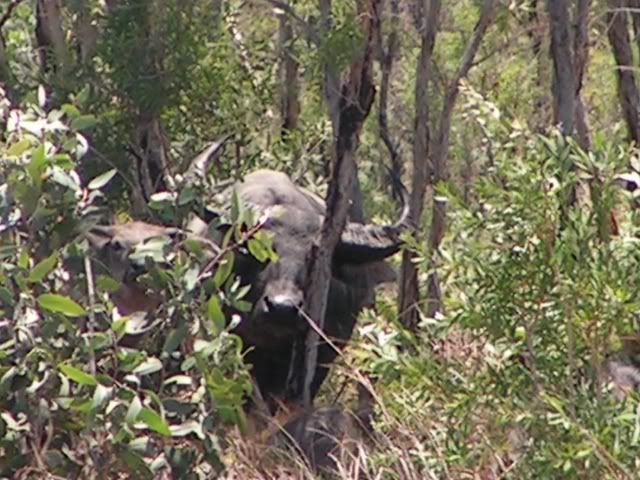 Marlin