Just a follow up. Due to further Covid restrictions all the driven hunts are canceled, meaning no oraganised driven hunts for clients, therefore we are obliged to continue with culling of non-trophy animals - mainly red deer (hinds and calves) and wild boars.
While doing so found this one - died from the wounds he got in rut time by other stag: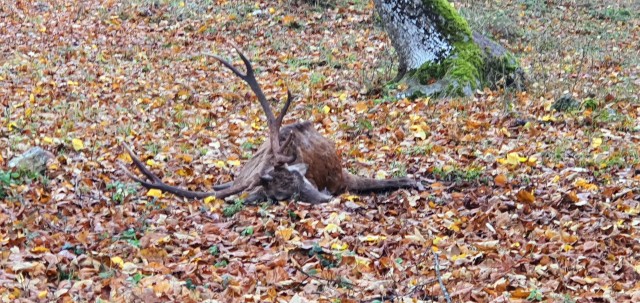 On one occasion I saw a strange behaving calf - hind was licking it constantly around its back and when I got a better look I saw that something is amiss on its hind left leg so I shot it. When I came closer there was a rather fresh wound made by wolf - calf managed to somehow escape it.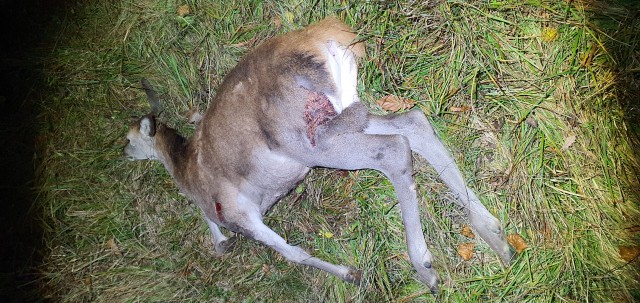 Close up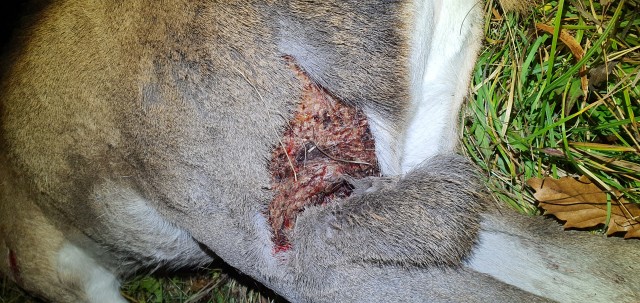 Oh, and I got lucky with these 2 - shot the first one from a mixed group of 20. At the bang two others were so surprised that they jumped out into open and when noticing their mistake, began to run toward the wood. Just before entering the bush the front one made a slight turn to the left- showing me some flank...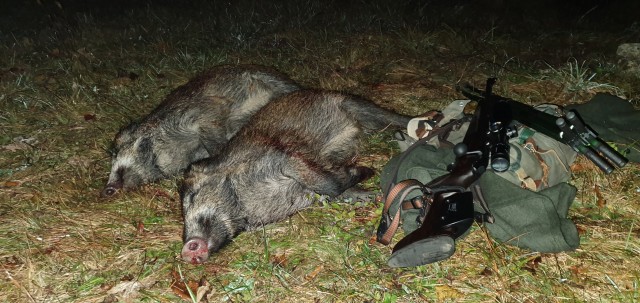 All in all, a group of 5 got 22 red deer and 2 piglets in 3 days.