More over-compensation!
I recently picked up a pair of Ruger #1's. One was chambered for the 300 H & H, the other for the 375 H & H.
Well this last Saturday was opening weekend of the Texas central zone dove season. I went up Thursday evening to make sure I was on time and primed!
Went out to see if I could draw first blood with the 375 H & H
I got to a spot that is a favorite of local hoglets just before 7PM.
Sure enough, around 7:15 or there abouts they show up looking to score dinner!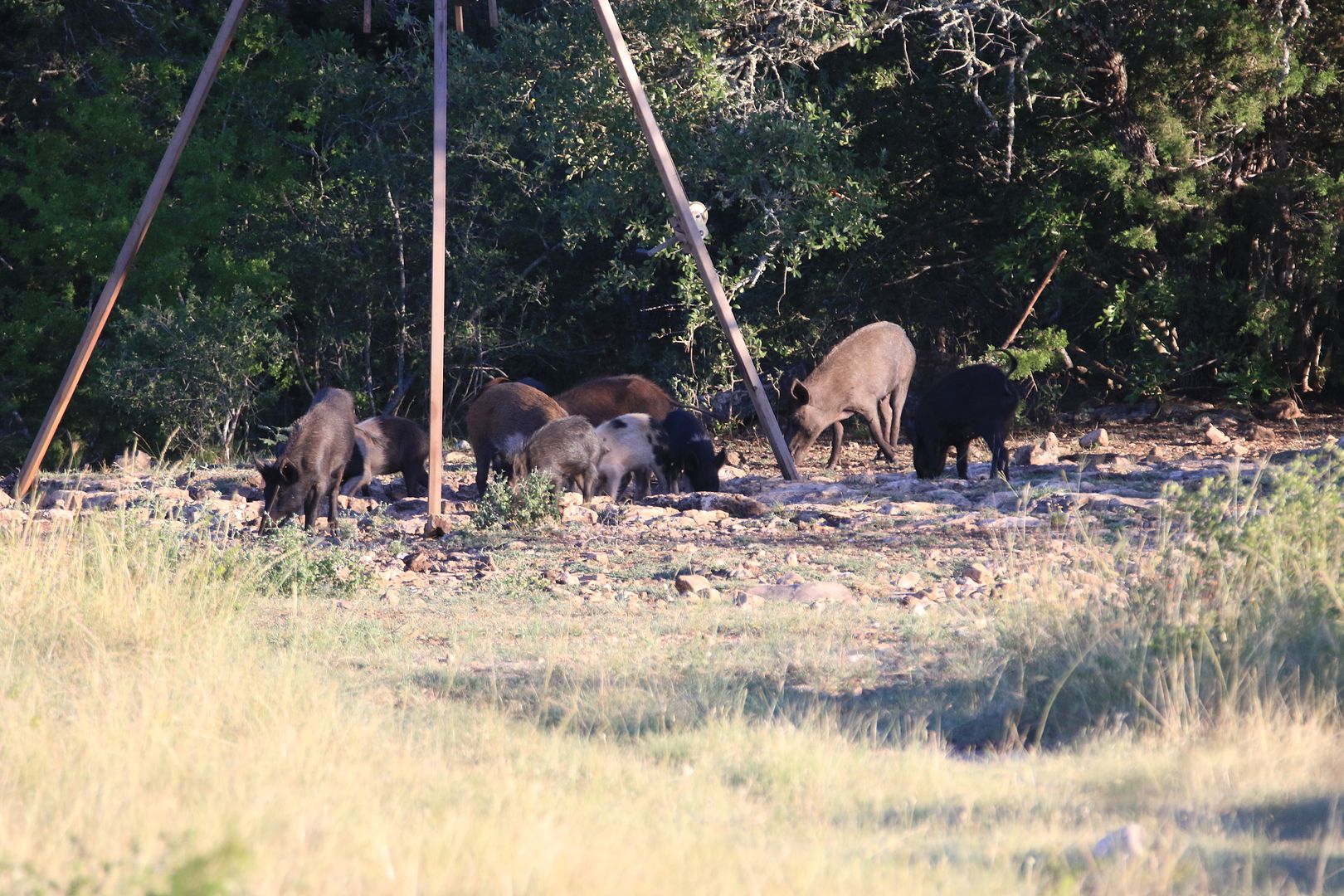 prolly about a dozen or so shoats and a couple sows. No big boars, but what the hey, a target is a target.
Distance was about 125 yds. I have the rifle zero'd at 100.
I watched for about a minute deciding on which one to perforate. Decided on this sow, which was the largest of the sounder.
Smack, and she was DRT. The 250 gr. Barnes TTSX did a number on this critter. No tracking at dark.
Well I mosey on up and since I'm in my Ford Expedition with a cooler on my basket and no place to haul a hoglet. It's also 98 degrees F and the gloaming, so I just take the backstraps right there!
My Jerry Fisk/Whitewater collaberation knife is a fixture as when at my lease, it and my Glock G20 are strapped from the time I put on my pants to the time I take them off.
yowsir!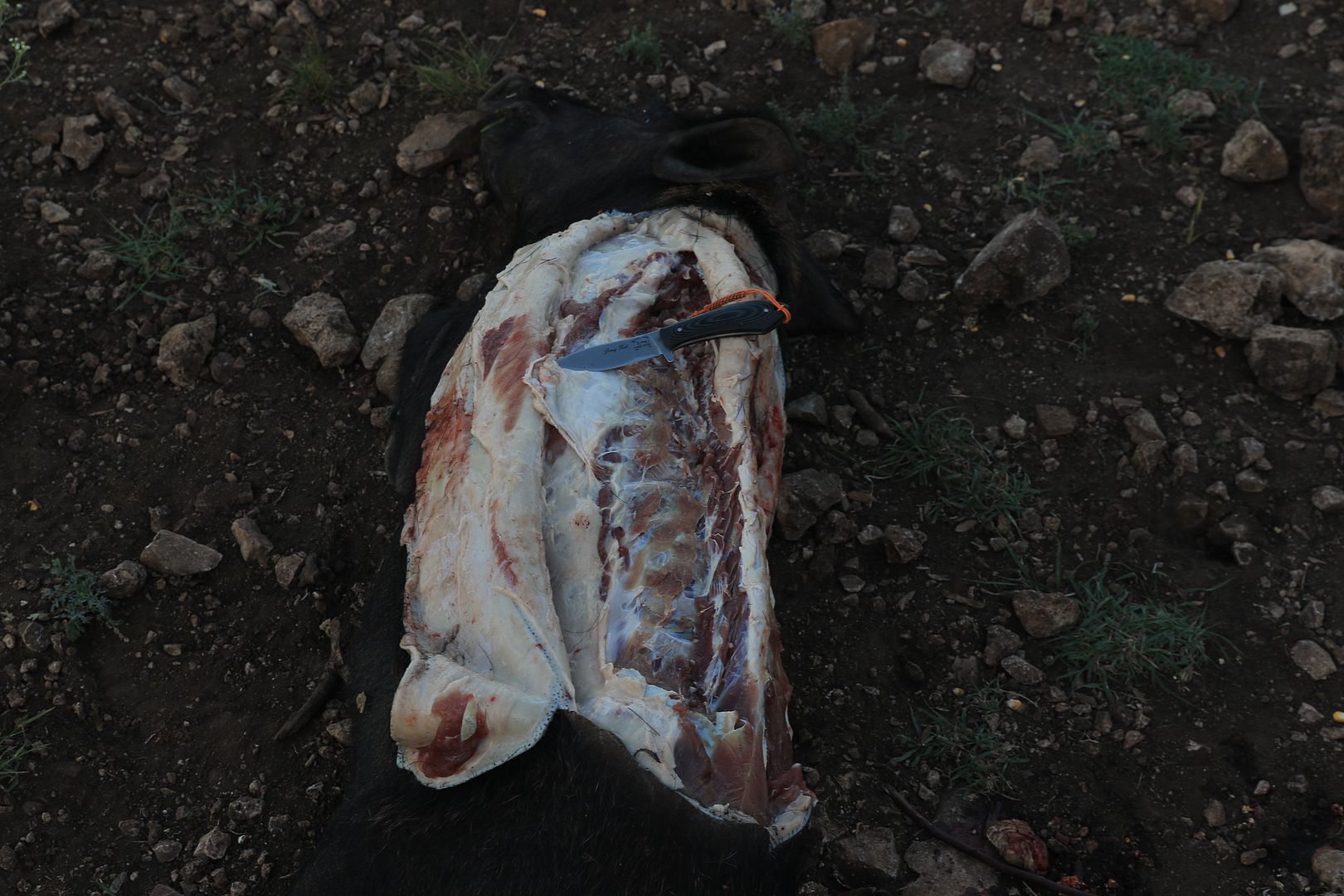 I like the line from the movie, "The Outlaw Josey Wales" ............ buzzards gotta eat, same as the worms!
GWB